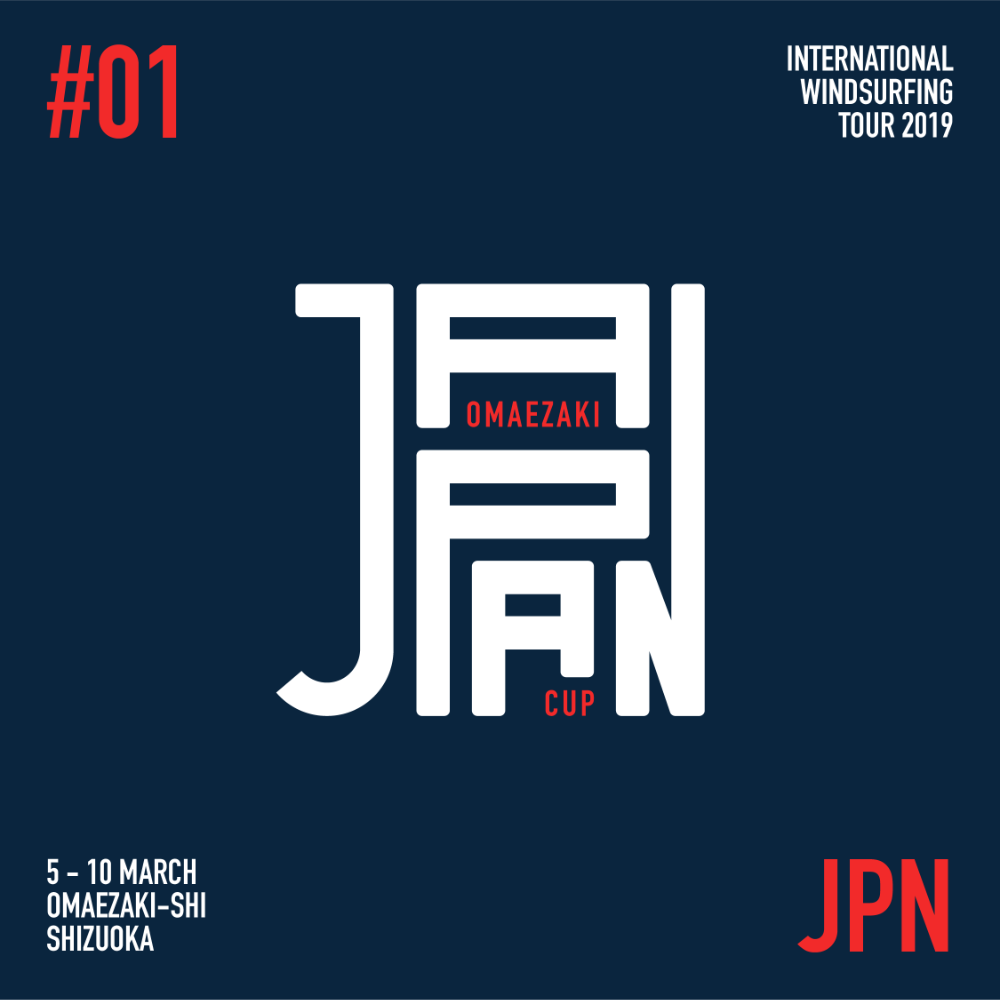 Discounted Entry Fee: closes Tuesday February 19th
From Wednesday February 20th LATE ENTRY will incur a US$50 LATE FEE
Returning for glory
The last time International Wavesailing was in Japan was 1994.
There were over 150,000 fans on the beach each day.
There was over $1,000,000 in sponsor support for the event.
It was the richest ever single WINDSURFING event.
Description: Omaezaki Long Beach – "If you've heard of one spot in Japan, it's probably this one. Since the early days, windsurfing has been big here and the World Cup Wave events (1983-1992) saw Robby Naish and fellow PWA heroes mobbed by thousands of enthusiastic fans. Nowadays, killer winter conditions still attract the crowds and the annual all-comers wave-sailing event boasts over 200 entries every year. There are some rocks in the sand, conditions can get seriously big, and it's stupidly busy on a good day." Competitors and the IWT crew will be staying at Kuretake-Inn which is 10 minutes drive to the event site. There will be shuttle busses taking people to and from the hotel and the beach. You can leave all of your equipment on the beach during the contest dates. There will be a security guard during the nights to keep it secure.
Omaezaki Japan Cup March 5th-10th
Nagoya International Airport (NGO) & drive 2 hours northeast to Omaezaki. Or Tokyo, Narita international airport (NRT) & drive 4 hours southwest to Omaezaki. Tokyo to Omaezaki is a longer and more complex trip and competitors are encouraged to get flights into Nagoya if at all possible.
Transfers to Omaezaki: Competitors may either rent their own car at the airport where they arrive in Japan and self drive to Omaezaki, or they may coordinate with the local event organizers to have pick up and drop off with a bus shuttle. Cost for transfer from Tokyo (Narita airport) is Japan Yen 30000/shuttle/one way (approximately US $275). Riders may split costs up to 4 people per shuttle. Shuttle from the closer Nagoya airport will be much less expensive. Please contact the Event Organizer International Liaison Officer to make these arrangements directly – they speak English and they're very helpful: hisataka.i610@gmail.com
Accommodation in Omaezaki: There are many accommodations options in Omaezaki but the event organizers have pre-booked 30 places reserved for IWT internationals at a very competitive rate of US$45/night/person at a comfortable hotel that is only 10 minute drive from the event site. To make it as easy as possible for international competitors who are not fluent in Japanese, and to secure one of these 30 reserved places, please contact the Event Organizers using this email – again they speak English and they're very helpful: hisataka.i610@gmail.com
This is the accommodation link: http://www.kuretake-inn.com/omzk/ but PLEASE DO NOT BOOK BY YOURSELF BECAUSE THE BEST DEAL IS VIA THE EVENT ORGANIZER EMAIL ABOVE ACTING AS THE AGENT FOR COMPETITORS AND TRAVELING FRIENDS.
VERY IMPORTANT: The event orgaizers will cash back JPY1000/night during the contest from March 4 to 10 for all riders.
How to receive the benefit.
1. Please pay full amount of accommodation fee at the hotel front desk by yourself. JPY4700/night(including TAX and breakfast)
2. Event Organizer will cash back JPY1000/night at the organizer's desk. (at the Omaezaki Long Beach)
3. Please note event organizer can cash back only during the contest dates. It cannot be settled after contest.
Cash back is Japanese yen only.
Wavesailing Conditions: Starboard Tack – full steamer wetsuit, booties & hoodies optional.