Pistol River forecast looked meek for wind in the fourth morning of the contest window but just after noon wind speeds rose enough to run pro men brackets and the first women's heat in the light winds and decent swell. The pros delivered excellent performances including landed goiters, airs and carving wave rides.
Advancing to the pro men final is Morgan Noireaux, Boujmaa Guilloul, Antoine Martin and Nathan Mershon.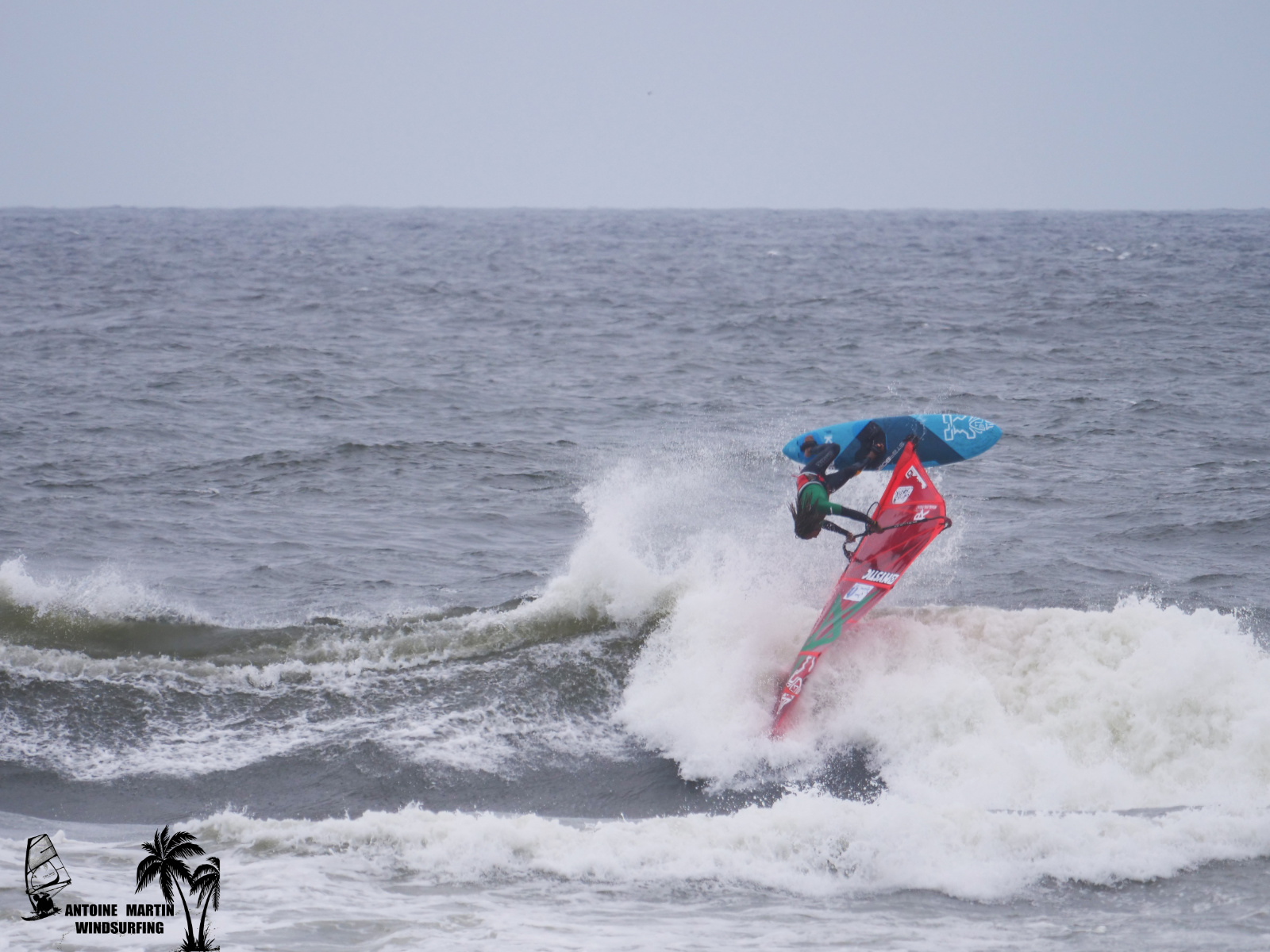 Women's first round final heat went on the water with Sarah Hauser, Sabine Zola and Cecilia Tolley. Cecilia struggled to get out through the very challenging shore break while Sarah and Sabine caught a series of waves despite the difficult conditions. Sarah caught slightly better rides and made more critical turns than Sabine who has flowing style but wasn't able to find critical hits.