Francisco Goya
Where are you from?
I was born in Buenos Aires, Argentina on 12/22/1970. I grew up in contact with all fun sports and when I turned 13 my brother got hooked into windsurfing and as soon as I tried it I loved the feeling. For me Windsurfing is a combination of all those sports I enjoy the most like skateboarding, surfing, skiing and more, all into one, I would dream about jumping and playing with the waves and landing on water.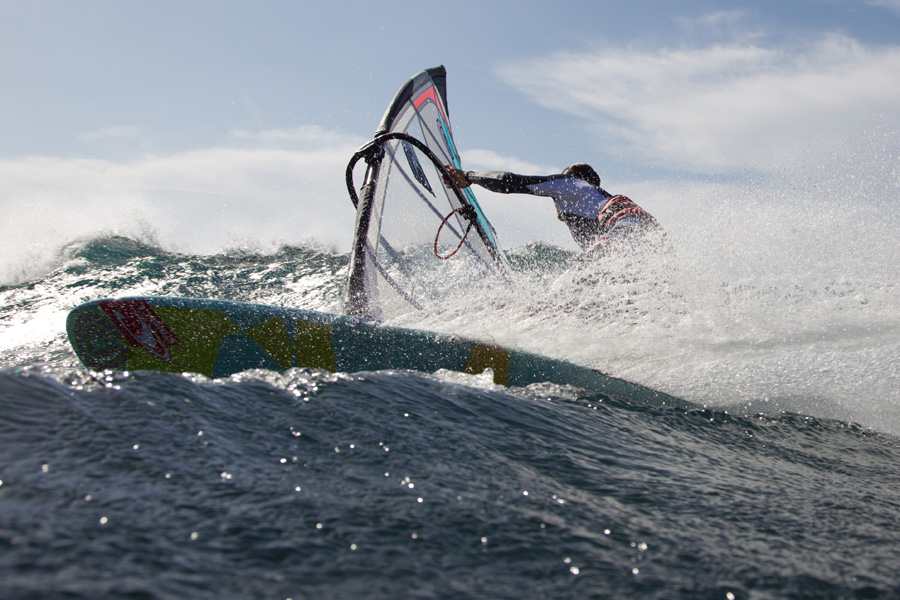 Tell us about yourself: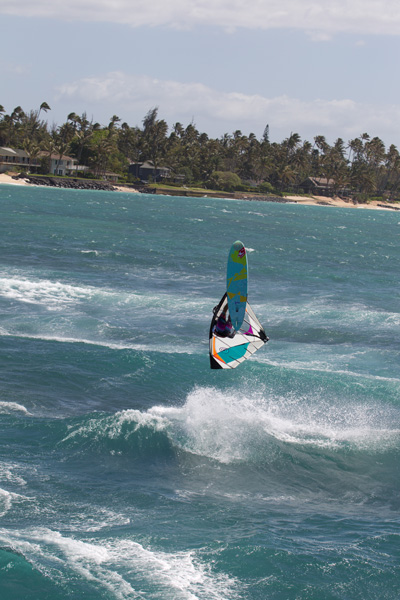 As soon as I finished high school I came to Maui to see if it would be possible to live this dream I had, I started by helping around the local board builders and designers with testing and developing of the gear until 1994 when together with my best friends we decided to start our own factory and brand, that is Quatro International and 10 years later also with the same guys Keith and Lalo we started Goya Windsurfing.
Tell us about your career:
Since I was 13 my focus has always been windsurfing, in the beginning was off course learning about the sport, the maneuvers, the culture, then during high school I was working during the summers in a windsurfing shop, did try to teach too but really my passion was for learning to ride my best, so I windsurf everyday I could, then started traveling to competitions all around the world and then developing our brand and what we believe in, with riders, events, doing everything we can to share how amazing this sport is.
How did you get involved in the industry side of things?
Funny, my brother started building his own board at a local factory in Argentina when I was 12 so before I even knew how to windsurf I was already inside of it. Seeing the whole process was amazing and seeing how he was customizing his own ride from the shape to the construction to the graphic and every little detail. Looking even further back we did that with our skateboards and then after the boards we did the same with the sails, masts, harness, now booms, extensions it all just kept on building from the same base.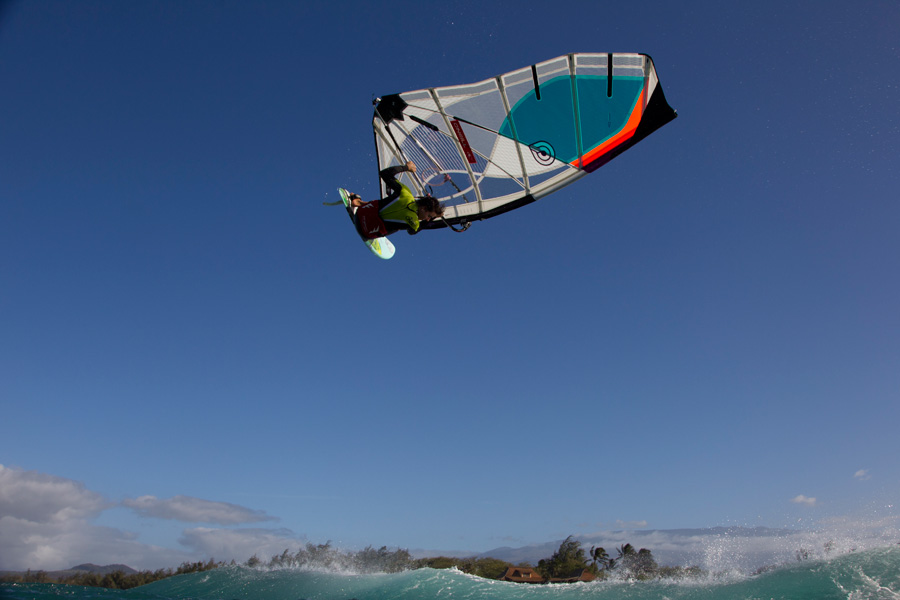 What are some your favorite places to sail?
I love riding different places, Ho'okipa is a park but so it can be Japan, Australia, Europe, South America, Africa, Caribe, etc. I started windsurfing on a river so I really I can just enjoy anything.
If you could go anywhere in the world to windsurf, where would it be?
I would like to go to the Marshall Is. Keith, Lalo and Levi have been going there lately and I get to hear all the stories and see all this videos and it is just amazing. Next week I know all the boys and Bernd, Braw will be in Baja so that sounds like fun too but I will have to wait until my kids are a bit older to bring them there BUT next month I go to Peru!!!! I can't wait.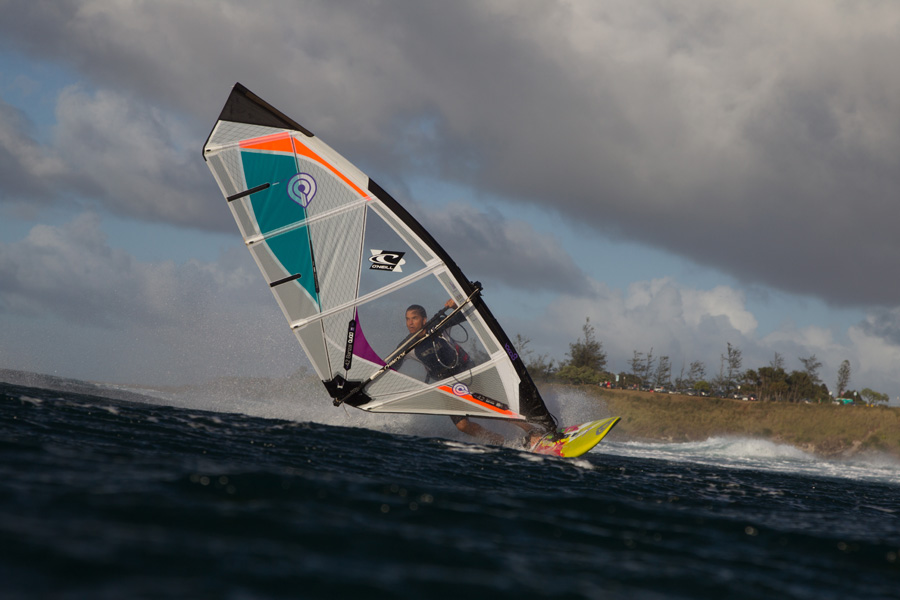 Who are your sponsors?
O'neill & MFC I have been working with this guys from the beginning and they have supported me through the evolution of my career. I'm also really thankful to each one of our customers, our brand and what we are doing wouldn't be possible without their trust and support in our products, team and company.
What are your inspirations?
People, places, the different cultures.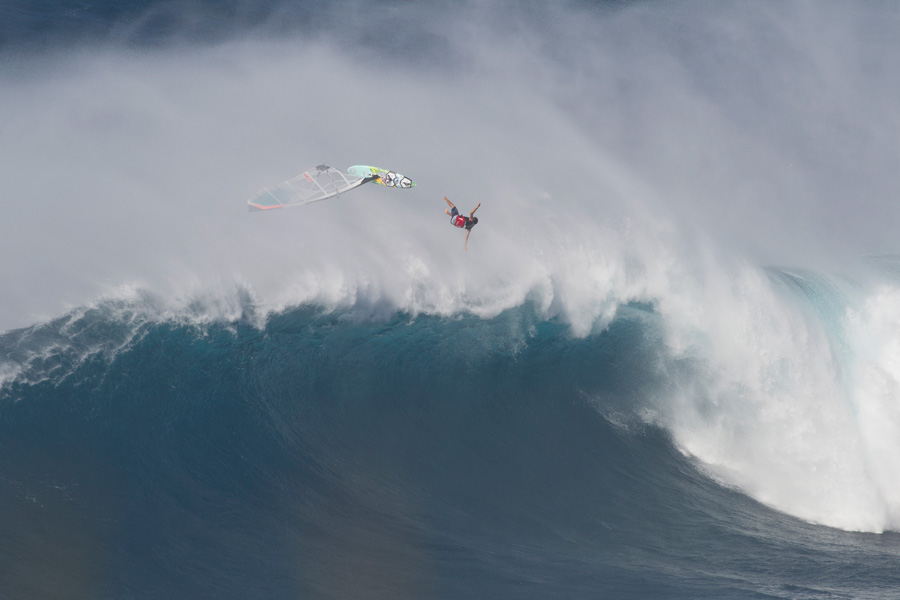 What was your favorite part about competing on the AWT last year?
It is just so natural, it is really more like a get together than a competition but that is probably my experience since I didn't get to the final hahah. Off course everybody wants to have a good result still what everybody is there for is the celebration of it all, how amazing this sport and the level of it, and that is what is really fun about it.
What are your goals for 2012?
Ride more, get more people and kids enjoying the sport, keep driving the sport with our best support to our team and our extended windsurfing family, community and last but not least our planet.
Words of wisdom?
With 41 years old I do start to believe that wisdom is in all of us and Love is the universal answer.