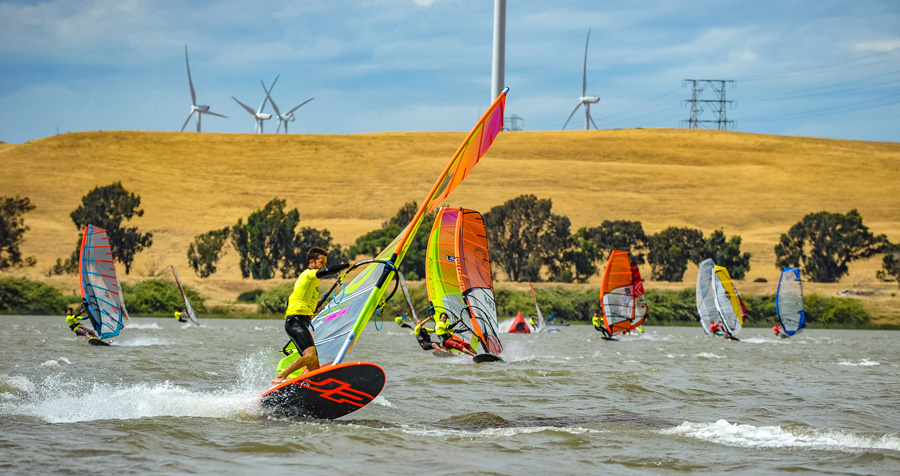 Just a few days before the event the forecast looked rather uninspiring, so as we entered into Day One many competitors were not overly optimistic at the chance of getting wet. Not to be deterred by this, event organizer David Merten, determinedly announced that Slalom racing was to commence at 1.30 and sure enough exactly at that time the wind turned on.
There was much excitement during the afternoon:
In the Pro Slalom racing every heat was unequivocally dominated by last years event winner and US Slalom Champion Jesper Vesterstrom, but Tyson Poor showed his teeth holding a convincing second in most heats.
A surprise entry into the final race of the day came from the windsurfing legend Francisco Goya who entered on his Goya Free Race (non Cambered) sail, blasted through the start line crossing the finish with a solid fourth and shocking all the other competitors whilst demonstrating that he still has a unique and untouchable talent in windsurfing.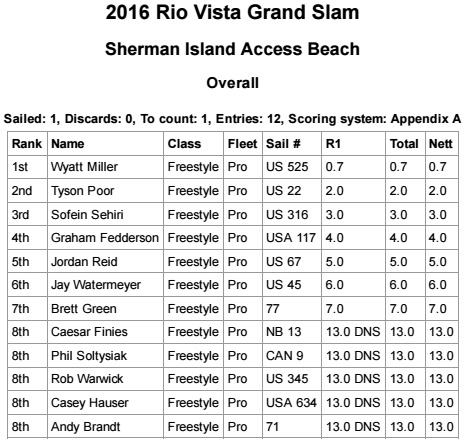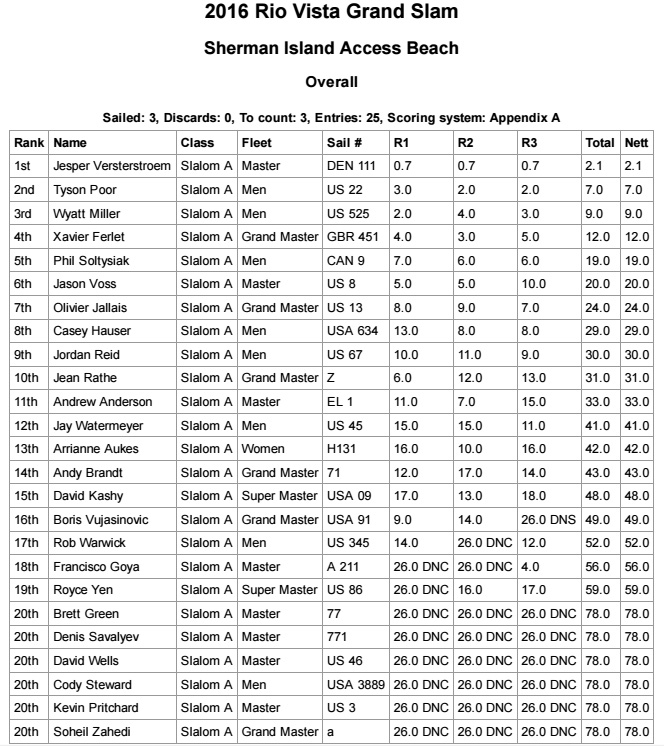 For full results, please check www.riovistagrandslam.com/results
Thank you to all Event Sponsors:
American Windsurfing Tour
Platinum:
Gold:
RVWA (Rio Vista Windsurfing Association)
Delta Windsurf Company
Goal Zero (Innovative Solar Charging solutions for outdoor enthusiast)
La Ventana Windsports (all inclusive resort in La Ventana Mexico)
Silver:
SurfEars – Innovative Ear Plugs for water sports
101SurfSports
Boardsports California
Escape Campervan – campervans for people on the move
Patagonia
S2Maui
Pizza Factory
Cliff Bar
Jason Voss Windsurfing
ABK Boardsports
NoLimitz
Starboard
Severne
Patrick
Loft Sails
Goya Windsurfing
ProWindsurf La Ventana
Ezzy Sails
Chinook
Aerotech