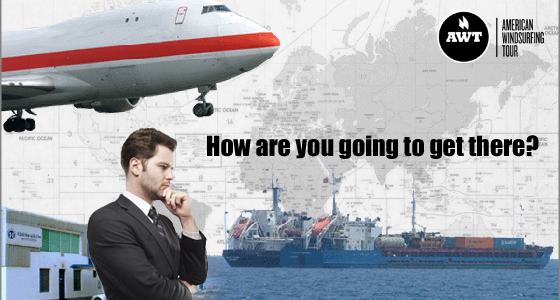 Hello Potential Riders and Spectators of the Santa Cruz Goya Windsurfing Contest.
I am getting super pumped up for the first event of the tour to kick off in only 7 weeks! The contest is the easiest event to get to of all events on tour. I reccomend flying in on May 1st and joining us at the beach on the 2nd for a day full of clinics and demos. San Jose Airport (SJC) is often the cheapest airport to fly into, but other options include SFO and OAK. Renting a car with friends, or carpooling with someone who is driving down from the gorge for transportation is recommended.
There are several lodging options, and most likely we will be spread out a bit. Davenport is the nearest city and Santa Cruz is only a 20 min drive south of Waddell. If you are brave enough to camp in the chilly weather, there is a great Mom and Pop camp ground, Bob's Pine Grove, in Santa Cruz. Their number is (831)426-2960.
If you are looking for a combination of camping or option of cabins with internet, the KOA Costanoa is only 5 miles north of Waddell. Their website is costanoa.com.
Another option for competitors is to post on iwindsurf that you are looking for a room. There are lots of friendly windsurfers in the area who are willing to open their guest rooms for competitors traveling in from out of town.
It is going to be a TON of fun! Great windsurfing conditions, $5,000 prize money, parties, beer, and music. 🙂 I hope this info helps. If you have any questions, feel free to email me at sam@tradewindevents.com.
See you soon!
Sam