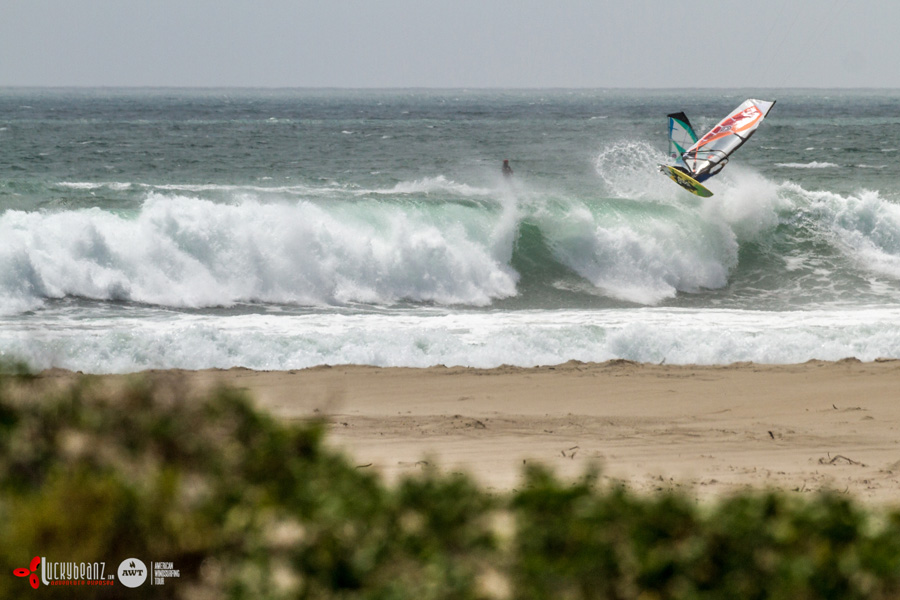 Competitors from across the USA, and the wider windsurfing world, have descended on the West Coast windsurfing mecca, that is Santa Cruz. The region not only boasts two world renowned wave sailing spots of Waddell Creak and Davenport, but also a large range of surf breaks, including The Boardwalk, Steamer Lane, and much more. This stretch of coastline is a perfect family destination for all.
With riders enjoying the head to logo high sets, the wind teased and never quite gave the jumping show, which many had expected from the weather models. While the event officially starts tomorrow, one four-rider trials heat was completed today, which filled the final two spots in the Pro bracket. Winning their place in the top tier were young Hawaiian ripper Jake Schettewi (Hot Sails Maui, JP-Australia, Black Project) and 4 x AWT Women's overall champion Ingrid Larouche (North Sails, Fanatic, Dakine, Black Project).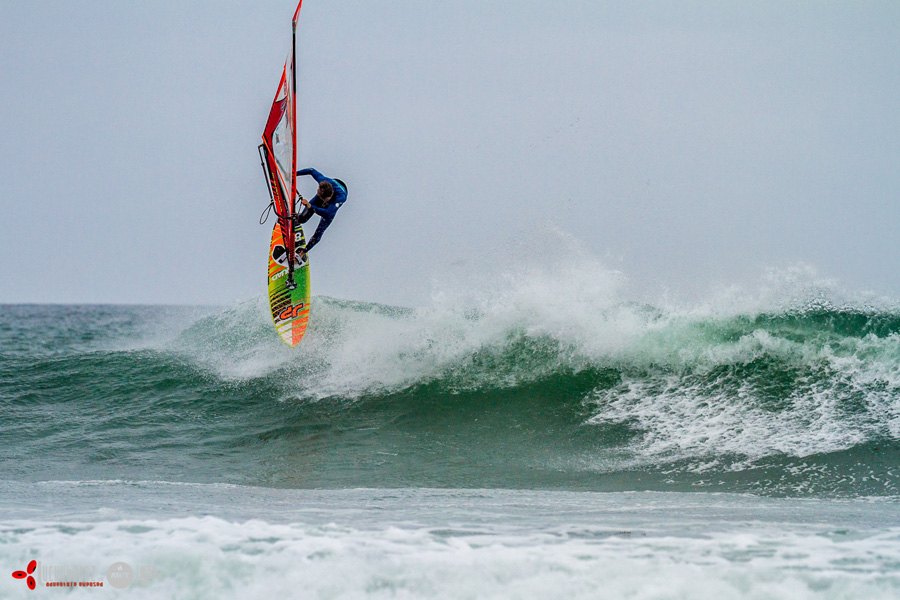 A little further down the coast at Davenport, riders were enjoying glassy waves. 2014 Champion Kevin Pritchard, PWA Aloha Classic Champion Morgan Noireaux, and 2 x AWT champion Camille Juban were clear standouts. Tomorrow's forecast originally called for the best wind to be early, and the initial call, by Head Judge Chis Freeman, was for a 5:45am start. But, as with all things weather, it has changed to some extent, and the best wind is expected to be later in the day. This news was welcomed by the riders, many of which, are enjoying a couple of LAGUNITAS (the beer sponsor for this event) at the Davenport Surf and Sail Registration Party.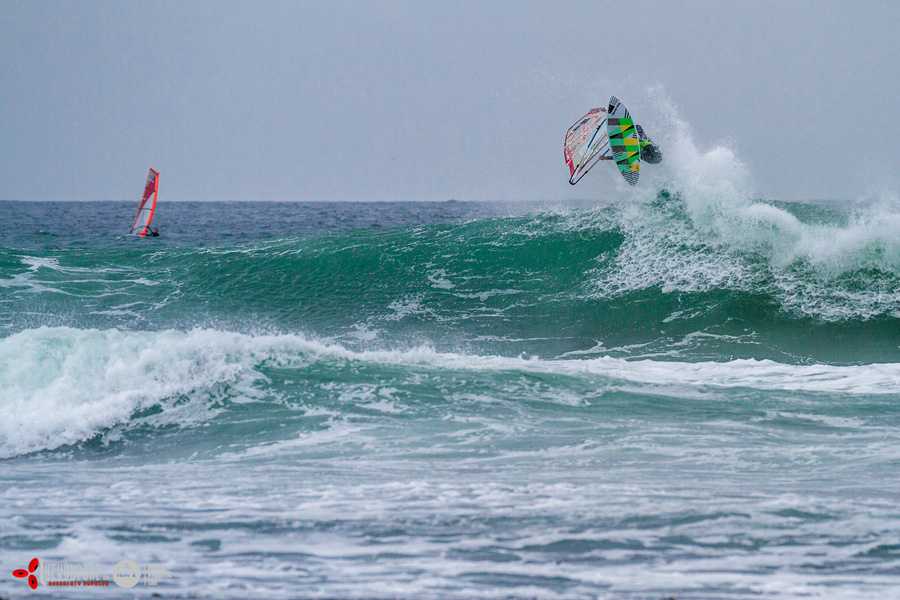 Keep up to date with all the news from the event via our social media channels;
Facebook/AmericanWindsurfingTour
Twitter/WindsurfingTour
Instagram/AmericanWindsurfingTour
Please use the following #hashtags; #AWT #AmericanWindsurfingTour #SCWF15
Schedule for Thursday
9:45am Skippers Meeting
10:15am First Possible Start