The 2015 Santa Cruz Windsurfing Festival opened with a long 12 hour day at Waddell Creek Beach Park. Waves were big, but the wind was light making for a challenging start. Finally around 4:00 the event got under way with the first heat of Youth, consisting of 5 riders. We want to welcome Franzi Fix from the Dominican Republic, as well as Graham Feddersen from Boston to the AWT. Maui youngsters Jake and Max Schettewi, along with tour veteran Harley Stone rounded out the fleet.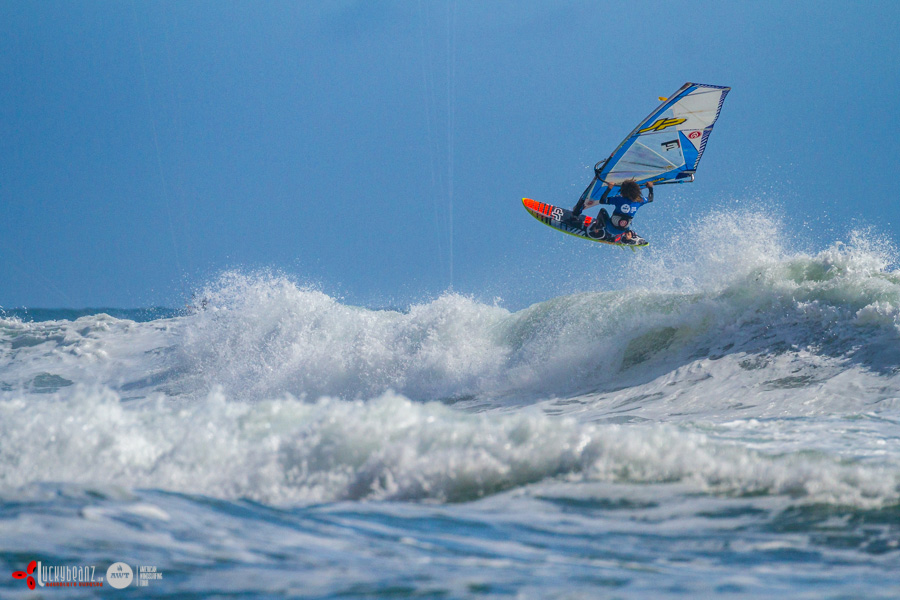 It's always exciting to see new talent, and the previously unknown Franzi Fix dominated the first heat, pushing Harley Stone to raise his game in the remaining heats. Harley proved his ability winning Round 2 and 3 of the youth heats. The final heat of the day, was the Youth man on man super-final between Harley Stone and Franzi Fix. Unfortunately the wind quit half way through, forcing abandonment of the heat. Harley and Franzi remain on hold for a rerun of their Superfinal.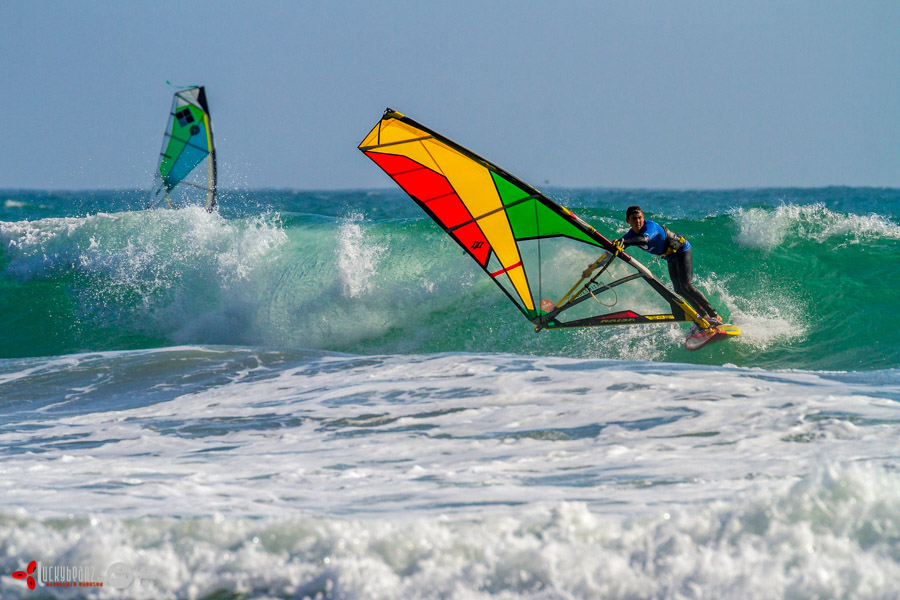 The women's fleet followed with light difficult conditions. Round 1 winners Ingrid Larouche and Sarah Hauser, secured their place in the final. The remaining 4 took battle in the frigid waters. Sam Bittner, Cecilia Tolley, Tanya Saleh and Carmen Hsu competed for the final 2 places in the Women's bracket. Tanya and Carmen won a close battle to reach the final.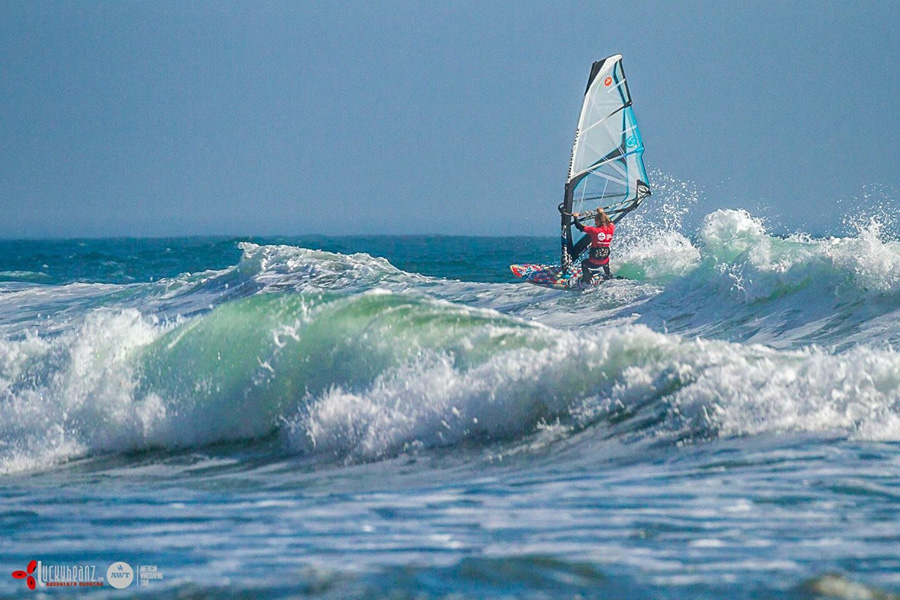 An inspiration to our sport, the Grand Masters, aged 55 and over, completed their bracket today. Standouts included our host, second place finisher Joe Ray of Davenport SurfSail. He used his local to knowledge to pick off peeling waves and carve clean lines. Reed Nelson showed his ability in the tricky conditions, maintaining speed and flow through the waves. His style impressed the judges, and he took the win.
Third place finisher and Lahaina, Maui Resident, Scott Shoemaker, returned to competition after a 30 year hiatus. Scott last competed in windsurfing at Ho'okipa, Maui in 1985. We welcome his return to competitive sailing.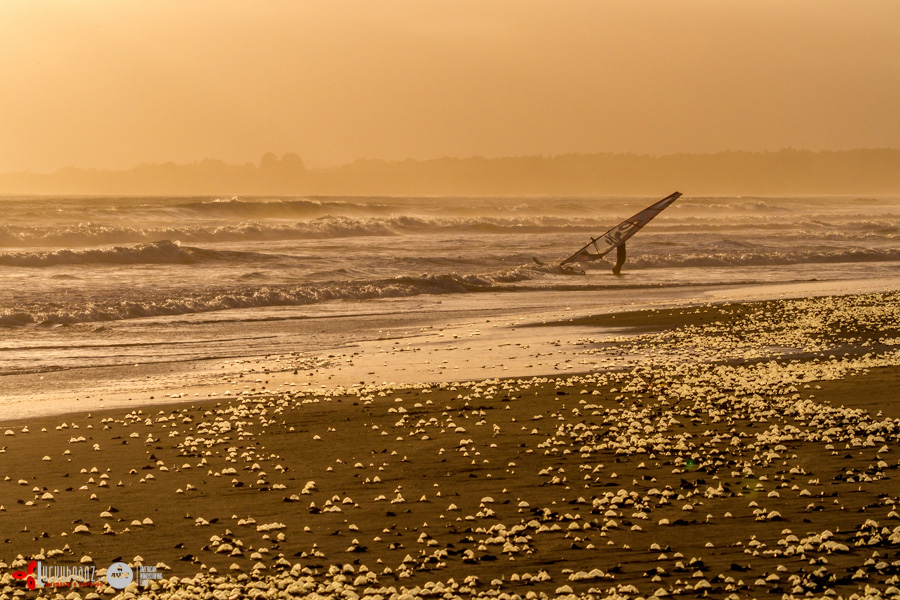 Congratulations to Dwight Body, Kevin O'connell, and Colby Deer, coming in fourth fifth and sixth, respectively. The Grand Masters put on an impressive show, despite the difficult light conditions.
With light winds expected for tomorrow, a fun surf session is planned. Stay tuned for more action in the coming days.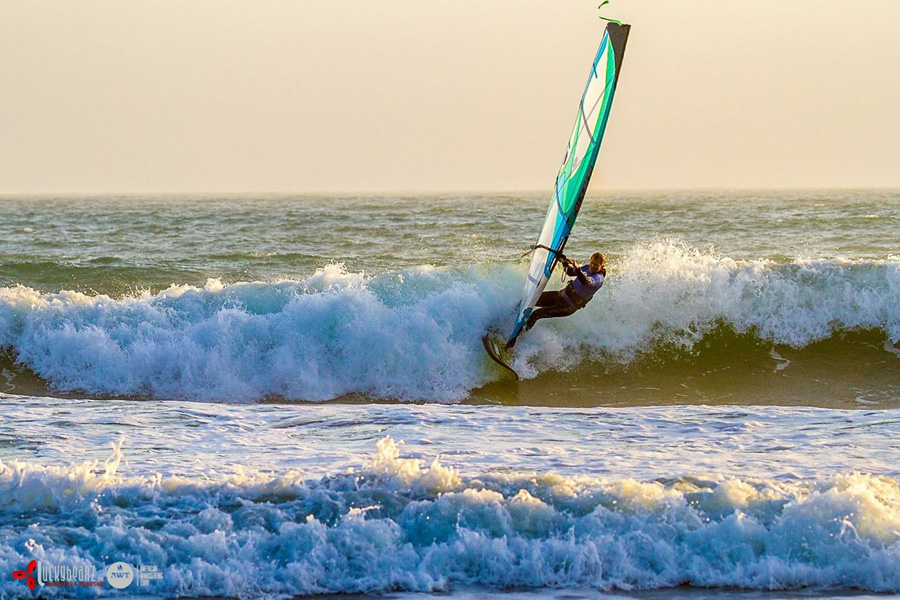 Keep up to date with all the news from the event via our social media channels;
Facebook/AmericanWindsurfingTour
Twitter/WindsurfingTour
Instagram/AmericanWindsurfingTour
Please use the following #hashtags; #AWT #AmericanWindsurfingTour #SCWF15
Schedule for Friday
10:00am Skippers Meeting
10:15am First Possible Start