Day 1 of the holding period for the 2014 Hatteras Wave Jam didn't provide much in the way of windsurfing conditions, so the contest was called off for the day at first light.  With minimal wind and no waves, many competitors took the time to play tourist for the day.  We drove to the southern tip of Cape Hatteras, and took the 45 minute ferry ride to Ocracoke.  There, we found pristine beaches and warm water to swim and relax in.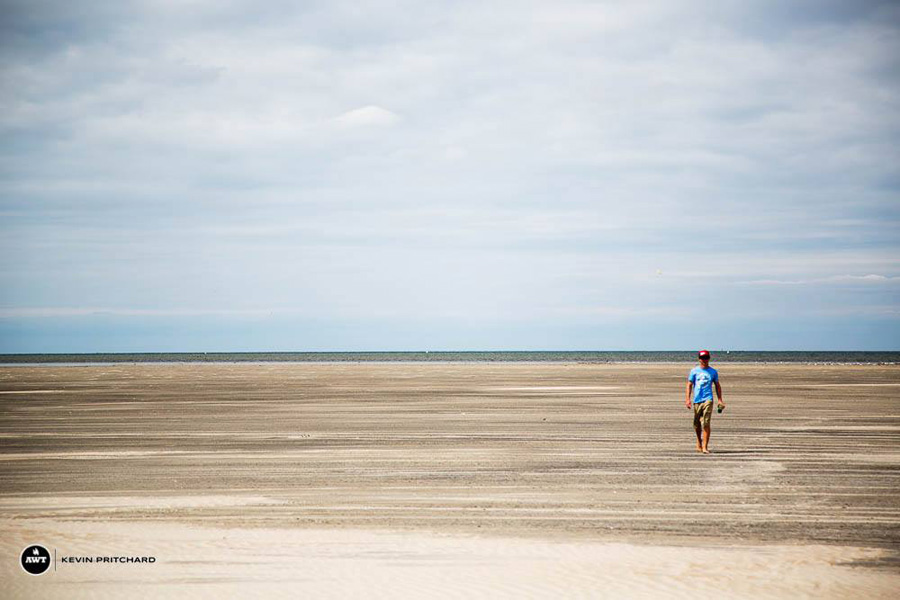 After a few hours at the beach, it was time to do something else.  Ocracoke is a small beach town with plenty of restaurants, shops, and galleries to check out.  We decided the best way to explore was to rent beach cruiser bikes.  The afternoon was spent checking all the sites, and doing a bit of a pub crawl.  It was a very relaxing day, and a good way to get acclimated to the Outer Banks lifestyle.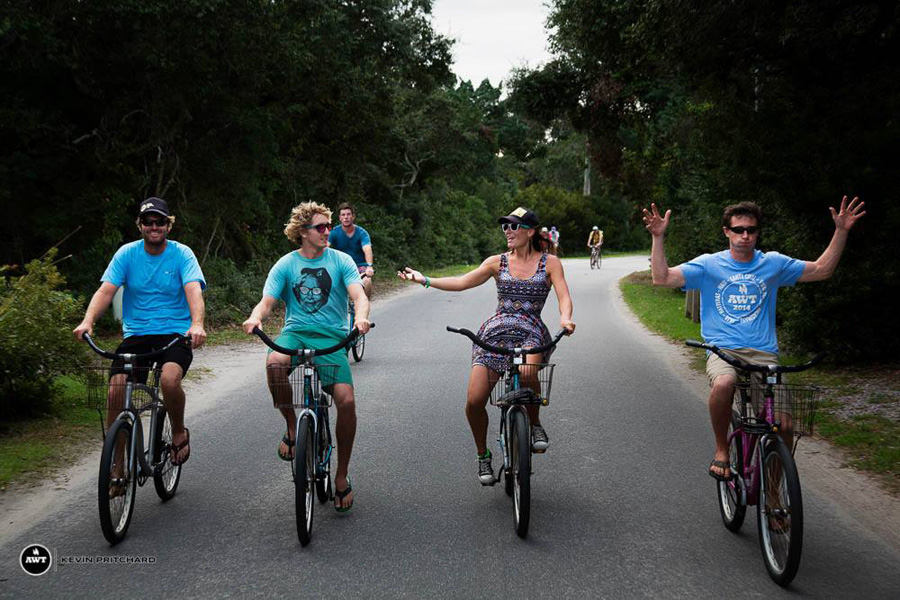 Day 2 looks like it will be another lay day without wind, but the forecasted swell is expected to start rolling in sometime this afternoon or evening.  Riders are excited to wax up their surfboards and get some water time.  The forecast is promising for wind and waves in the coming days, so the stage is set for another amazing event.  Stay tuned for more updates, and be sure to check out facebook page for more photos and information from the event.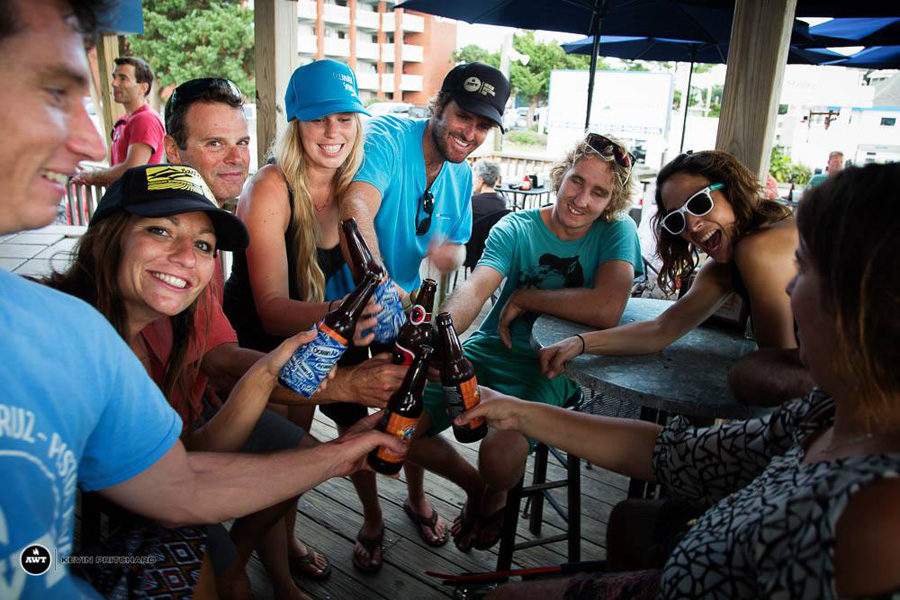 "We are expecting the OBX hot spots to light up tonight with a long period swell arriving shortly before sunset. There will be no official competition today, but the stage is set for tomorrow morning with the conditions expected to be at their best shortly after dawn. Riders and staff are spending the day preparing for an early start with the official call expected late tonight or at first light on Wednesday. The forecast is calling for 4-6ft surf and cross offshore winds with the swell peaking mid-morning. Get ready for some insane action as AWT heavy weights Morgan Noireaux (JP Australia, Hot Sails Maui, Black Project Fins) and Kevin Pritchard (Starboard, Ezzy Sails, MFC) chase current Tour leader Levi Siver (Quatro International, Goya Sails, MFC) for the overall 2014 title which will now be decided at the Aloha Classic which runs from October 29th – November 11th. Others to watch this weekend include local rider Andy McKinney (Wind-NC) and Hawaiian based Tour regular Russ Faurot (OES Australia, Ezzy Sails, Black Project Fins), both hungry for an upset and a slice of the $2500 winner takes all prize purse." Chris Freeman, AWT Head Judge