Camille Junban wins the Men's Single Elimination.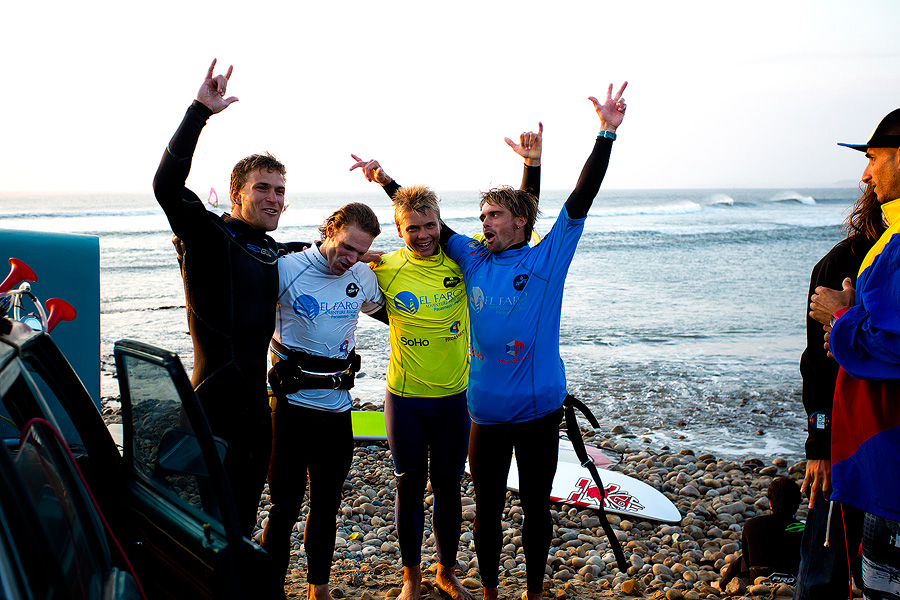 After two off-days for the windsurfing contest in Peru, day 7 of the Pacasmayo Classic kicked off with light wind and small waves. It wasn't looking too promising to run heats. There was a men's SUP contest at the point in the morning. Then at 2:00 the wind switched on and the pulse of swell we were promised appeared. Heats began with the pro second semi final consisting of Nicolas Schreier, Tom Juban and Ricardo and Francisco Goya. Nicolas and Tom Juban advanced. Francisco Goya was missing as he had to return to Maui.
At this stage the wind was blowing about 20 knots and the men were on 5.0M sails with a swell that had grown to overhead with clean long lefts. In the semi final 15 year old Tom Juban pulled off many huge aerials advancing to the final along with Nicolas.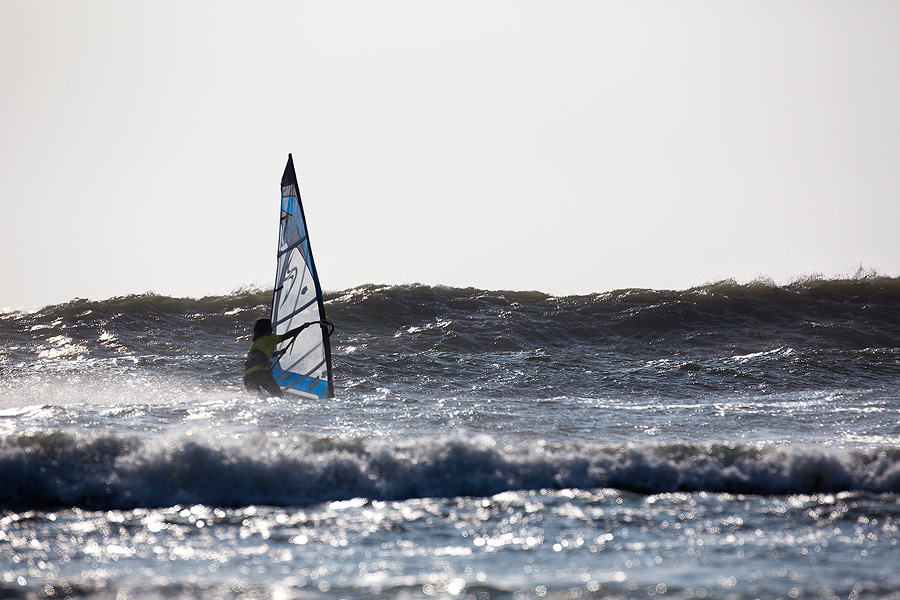 While the scores for the men's semi final were calculated the gals took to the water in great conditions. They were all smiles. Tatiana Howard held her first place standing, Miho Tanaka 2nd and Katie McAnena 3rd. Switch up in the 4th place with Carolina Butrich from Peru and 5th Sam Bittner.
Next was the single elimination pro final featuring Fabrice Beaux, Camille Juban, Tom Juban and Nicolas Schreier. The heat was very close. All riders had huge aerials. The Juban brothers appeared to be neck and neck. Nicolas came off the water five minutes before the end of the 20 min heat with an injured foot.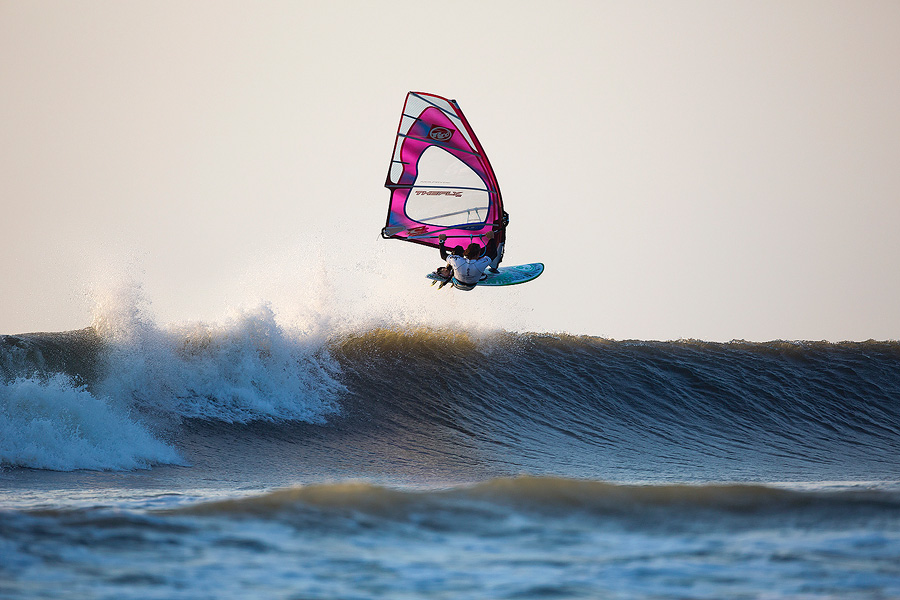 In the end it was Camille Juban who took first, Fabrice Beaux in second, Tom Juban in 3rd and local Peruvian Nicolas Schreier in 4th. Congratulations men!!
One heat of the Master's division and the first heat of the double elimination bracket completed the day as the sun set over Pacasmayo. Conditions are looking even better for completing the double elimination in the next few days so stay tuned!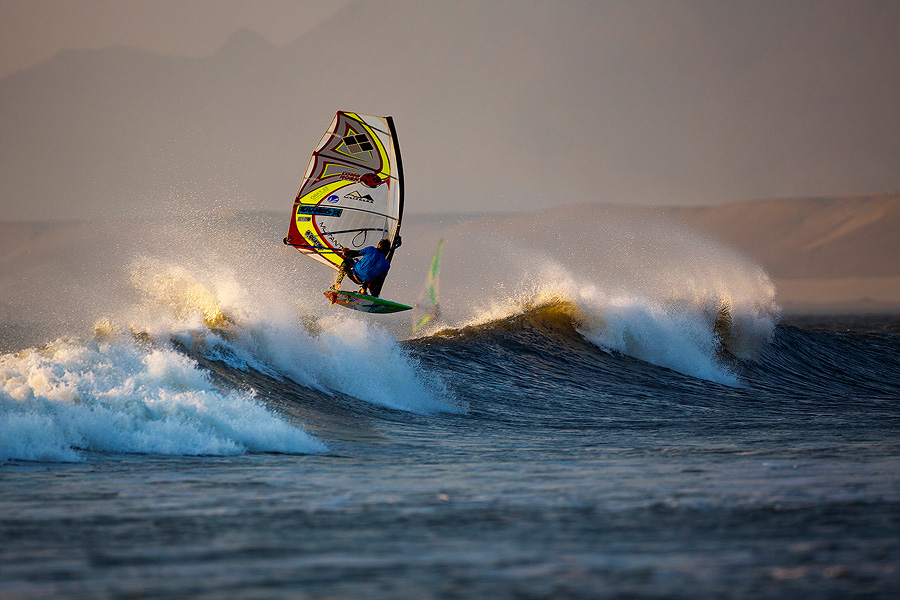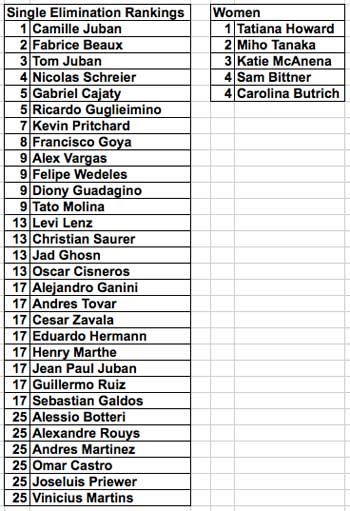 Day 4 Video