Before the PWA section of the JP Aloha Classic the AWT riders took centre stage. It was incredible to see so many talented American and other riders, many of which call Ho'okipa home, performing at such a high level on an uncrowded Ho'okipa break.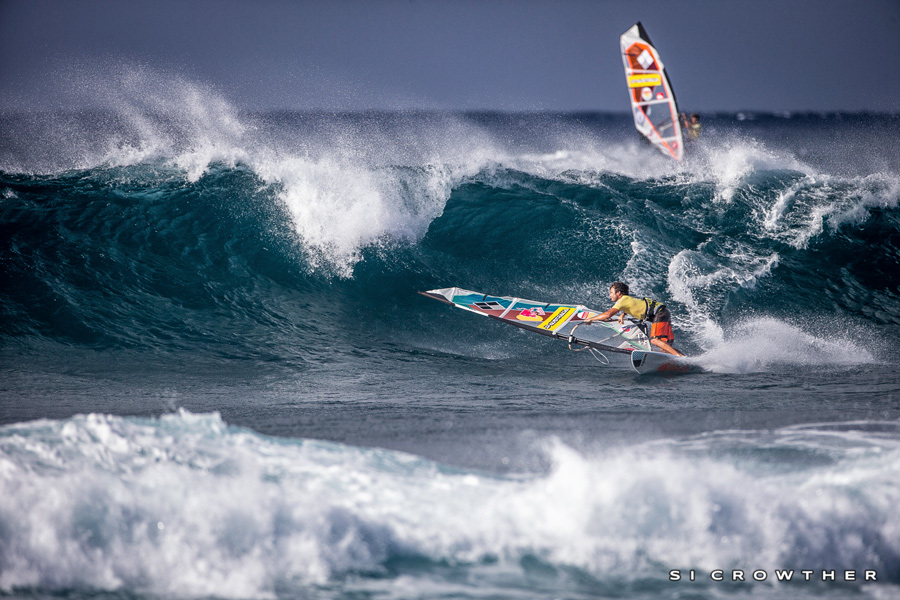 But, it was these four Quatro riders that made it all the way to the final:
Bernd Roediger, Levi Siver, Keith Teboul and Camille Juban.
Boardseeker catches up with Keith Teboul to find out more about each of the finalists and the boards they use. Just what makes each of these boards work, for each rider?
SC: Congratulations on such a great team result at the AWT, you must be stoked to have all four riders in the final!
KT: Yeah, I'm super happy with the team performance, it was a great result.
SC: Who was on production and who was on custom boards for the competition?
KT: That's a good question. Bernd was riding his production board during his heats. Camille was on a small production board too (the Sphere), when conditions were right, though Camille's main board was a custom.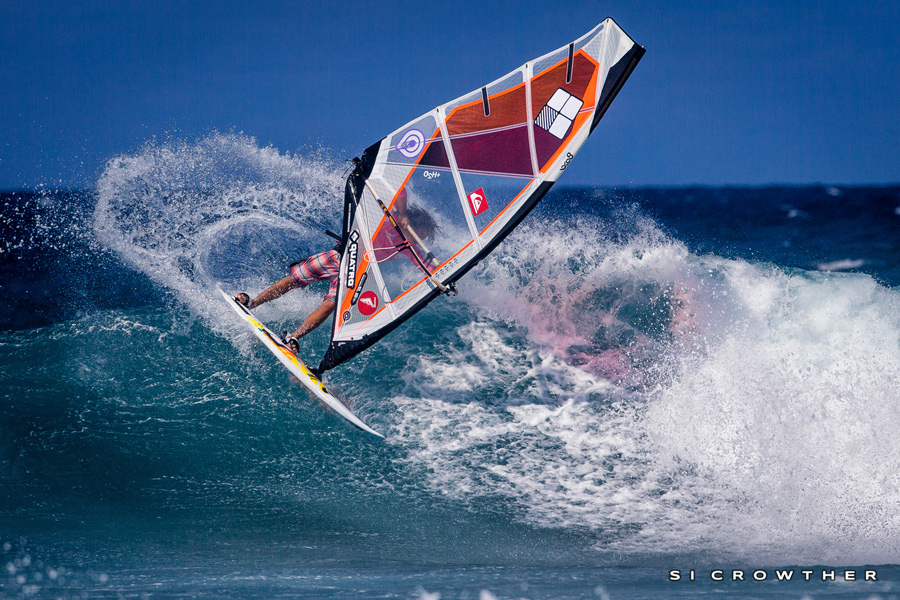 All the R&D that I've been doing goes into the custom boards, and then on into the production ranges, so everything in the custom boards goes into our production boards, too. So, they are all sailing either current or future production boards.
Levi's backup board was a production board (Pyramid Thruster), he never had to use it, but that's what he had on the beach waiting for him.
SC: How do the boards used by each of the AWT finalists differ?
KT: Bernd and Camille both like shorter boards, because they're smaller, I'm not going to say more progressive than Levi's board, but more young, hip-hop you know? They are looking for different things.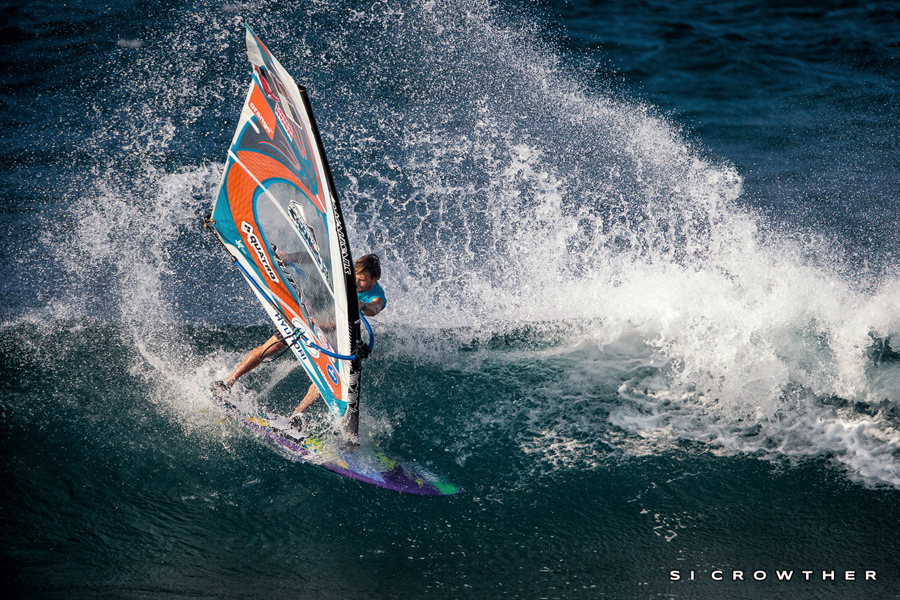 The 74 that Bernd was using has a single to double concave with a vee off the tail, as does Camille's. Levi's board however has a single to double full concave right through the board to the tail, this helps Levi really drive at finishing his turns more, and in general. Levi's board is designed around him being bigger than Camillle and Bernd. Levi needs more volume, so his boards come in at around 82-84, Camille is riding around 70-72, Bernd actually likes a little bit more volume and width than Camille and is riding a 74.
To read the rest of this interview with Si Crowther and the 4 Quatro finalists, check out Boardseeker here.