The Aloha Classic was warmly welcomed back this year to Ho'okipa with both the AWT & PWA organizations coming together to hold a windsurfing contest that was a huge success with great conditions and exciting action. Top Pros which ranked from the AWT brackets advanced as wildcards to the PWA brackets and this saw some of the best windsurfers in the world competing against each other.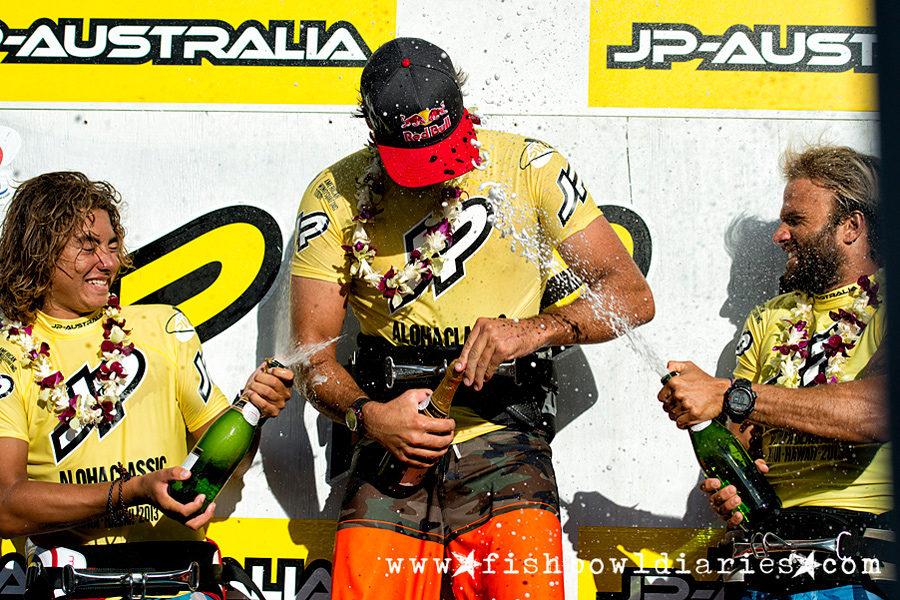 The local boys dominated with their knowledge of Ho'okipa and their strong windsurfing styles with Marcilio Browne taking out the PWA World Wave title, Levi Siver deservedly winning the Aloha Classic and Bernd Roediger taking first place in the AWT contest for the second year in a row. All three sailors call Ho'okipa their home spot and winning here, at the mecca of windsurfing, must be a very special moment and truly gratifying. We asked each of these inspirational athletes and deserving winners their thoughts about winning at Ho'okipa and their thoughts on the other winning riders. Here's what they had to say along with some of their images from the JP Aloha Classic Maui 2013 contest:
Continue reading at Fishbowldiaries.com.