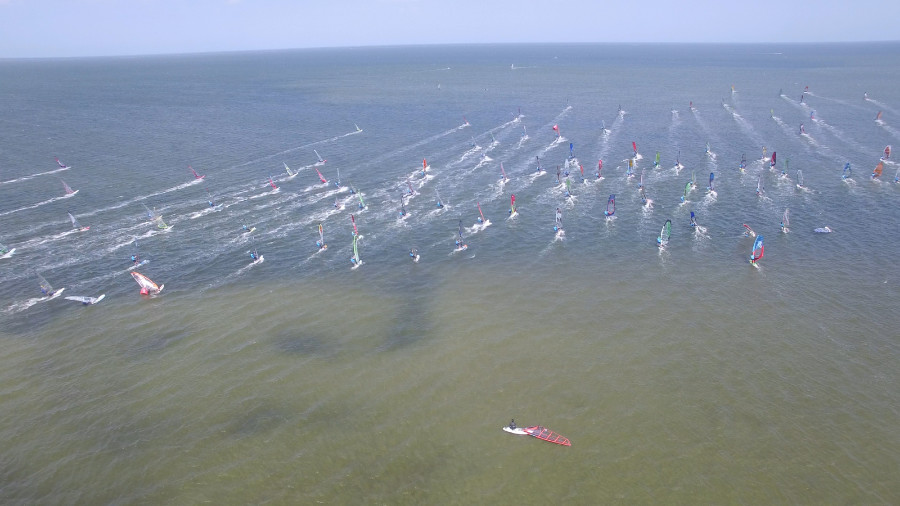 North Carolina welcomed windsurfers of all skill levels and ages for a grueling endurance race. 178 riders battled it out in two 20 km long distance races today in near perfect conditions on the glassy Pamlico Sound. Riders were spoiled with warm weather and southwest winds averaging 20-25 knots.
Tyson Poor US-22 from Hood River, Oregon won both long distance races. Part owner of La Ventana ProWindsurf Center, Tyson specializes in Slalom and Freestyle. IWT got a chance to sit down with the star for a quick interview:
IWT: Tyson, how does it feel to win the race? It feels great! Seeing so many windsurfers on one start line was amazing! Conditions were great and watching everyone come in to the finish line so stoked was a blast. I already cant wait for next year.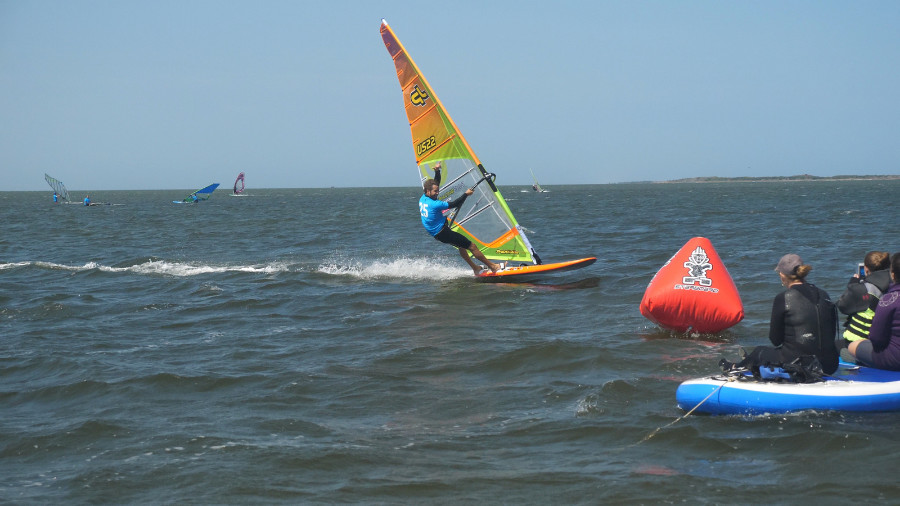 IWT: What type of training have you been doing? I have been tuning the slalom gear all winter in La Ventana. It was a pretty light-wind winter, so I didn't have much time on my 7.0, which I had to use today. I think I just got lucky and tuned it properly on the first try. It felt perfect for today.
IWT: Tell us about your history with windsurfing. Windsurfing has always been a big part of my life. It has allowed me to travel all over the world and meet some amazing people. The work I have put in with windsurfing over my entire career luckily put me in the right place at the right time, and gave me the opportunity to land the best girlfriend anyone could ask for. I don't think my windsurfing history had anything to do with it though.
IWT: We missed you in the freestyle competition today. What's up with that? I was in Maui two weeks ago and felt a pop in my knee as well as my shoulder on a wave ride. I only had two days at home before coming here and still could not lift a lot of weight over my head. I didn't want to risk a crash in freestyle to ruin the rest of the year. Hopefully I get an "all clear" at the doctor visit next week.
IWT: What is next for Tyson Poor? I am going back to Hood River to enjoy the early spring conditions. Stoked to be back home for a bit before heading back out and hitting as many stops on the IWT as I can!
A freestyle expression competition followed the races. Pros and semi-pros performed windsurfing tricks in front of a cheering crowd.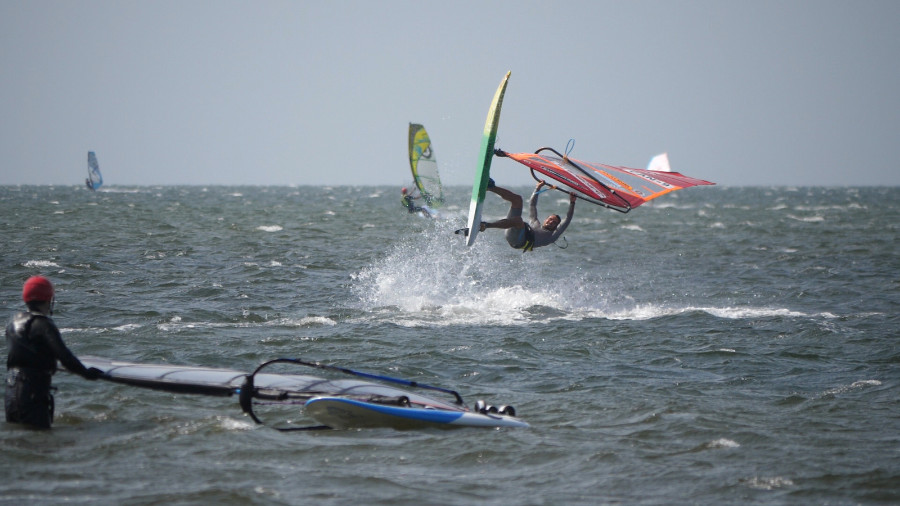 Eight talented freestyle riders showcased their skills with moves including Konos, Burner 540s, Spock 540s, E-Sliders, Vulcans, Loops and some epic crashes!! Participating riders were Phil Soltysiak, Tom Soltysiak, Mike Burns, Alex Mertens, Jonathan Erbele, Adrian Grelon, Max Robinson and Chris Eldridge.
Thank you to all our Hatteras NC
OBX-Wind.com Windsurfing Festival Sponsors!
Makani Fins
Dakine
Ezzy
Fanatic
North Sails
NOLIMITZ
Wind-NC
Severne
Starboard
Streamlined
OceanAir Sports
Wind-NC
Pro-Windsurf La Ventana
Chinook
iWindsurf
CLIP
US Windsurfing Association
Creativita
APKimball Construction
Thank you to our 2017 Tour Sponsors!