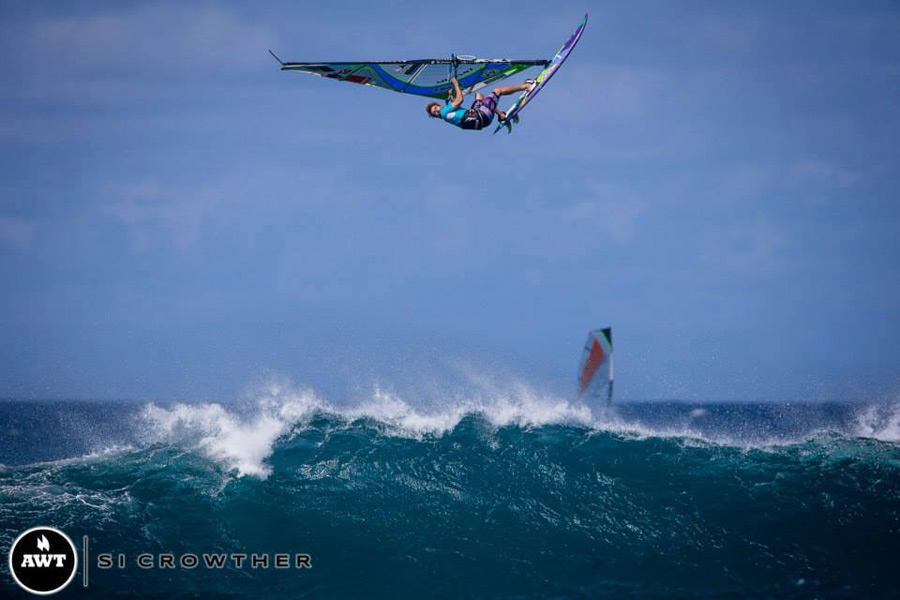 Following yesterday's epic day of action, dominated by the Quatro team, it was only fitting that the planned party was to be hosted at the Quatro/Goya/MFC shop. Riders enjoyed good food, music, and discussed the day's action over a few beers. With all but two of the PWA wildcards decided, there was a good deal of speculation about possible matchups and crunch heats. The JP Aloha Classic is set to be one of the most radical wave sailing contests of all time.
The forecast for Saturday had been poor, but hopes were raised as the local forecast changed and predicted 15 knots of wind and 4 foot surf. This gave hope for more action without a break. Unfortunately, as riders and judges arrived at Ho'okipa, hopes faded quickly. Despite a building breeze it was decided to call a lay day, and release all fleets at 11am.
Luckily there is more to Maui than windsurfing, and riders spent the day surfing, mountain biking, playing golf or simply catching up on work and rest. With the light winds and warm weather, it was an amazing day to relax on the beach and soak up the beauty of the island.
With a similar forecast for Sunday, it looks like we are unlikely to see a return to action until at least Monday. Mast high surf, and solid winds are expected to hit Maui's north shore in preparation for the 'Clash of the Titans,' as the best from the AWT go head to head with the best from the PWA. Be sure to have your computer tuned into the LIVE cast ,and with first round matchups like Kauli Seadi vs. Kevin Pritchard, Bernd Roediger vs. Francisco Goya and Robby Naish vs. Flo Jung the action is going to be intense right from the start, and it will be interesting to see how much local knowledge will play a part when and if the big sets roll in.
With this being the final event in the 2013 AWT Calendar we can now confirm the Pro rankings for the year. We have seen some amazing heats across 6 events in three different countries, and once again it is Camille Juban (Maui Sails, Quatro) who takes the crown with Kevin Pritchard climbing to second, and Bernd Roediger finishing in third overall.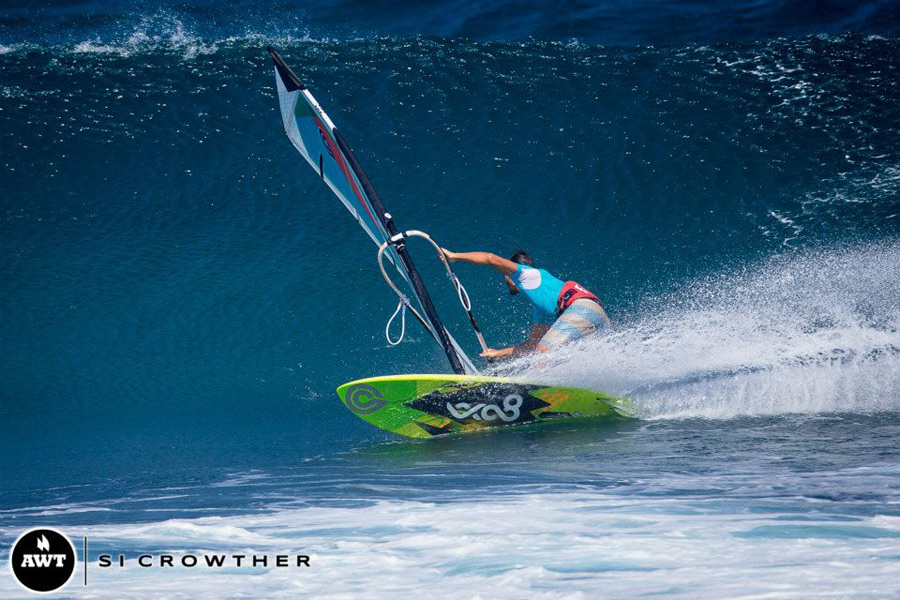 Many riders have made a big impact on Tour in 2013, and special note should go to Casey Hauser (Maui Sails, Makani FIns) who climbed nine spots from 17th in 2012 to 8th in 2013 and Russ Faurot (Ezzy Sails, Black Project Fins) who rose from 10th last year to an impressive 6th overall in 2013. It is performances like these, which give motivation to other riders and provide proof that training and hard work can lead to rapid progression.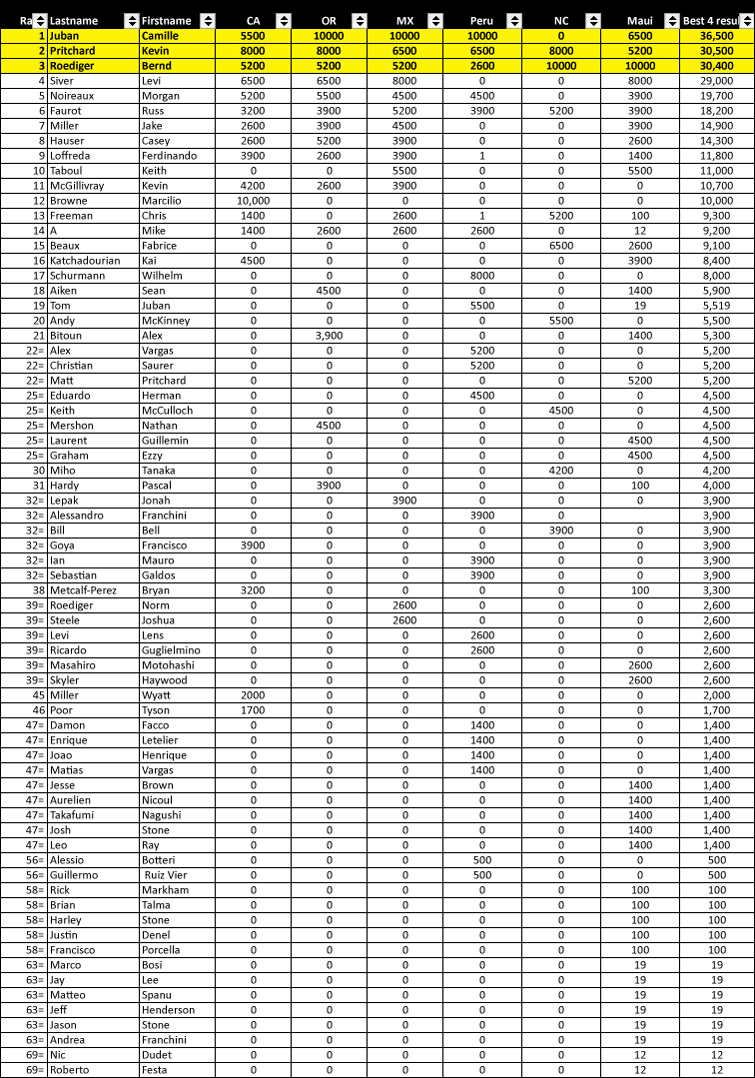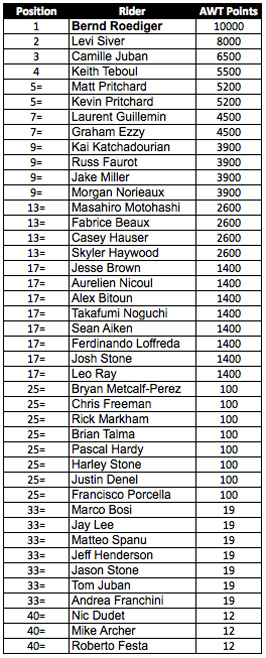 Looking Ahead to AWT 2014
In the last few days we have confirmed the AWT dates for 2014 including our return to Peru. We will be putting the 2014 Season Passes on sale soon, these are a great way of saving money by planning ahead, and make an ideal Christmas present!
Santa Cruz, CA | June 5th to 8th
Pistol River, OR | June 12th to 15th
Pacasmayo Classic, Peru | August 3rd to 10th
Baja, MX | August 16th to 23rd
Hatteras, NC | September 15th to 20th
Maui, HI | October 29th to November 11th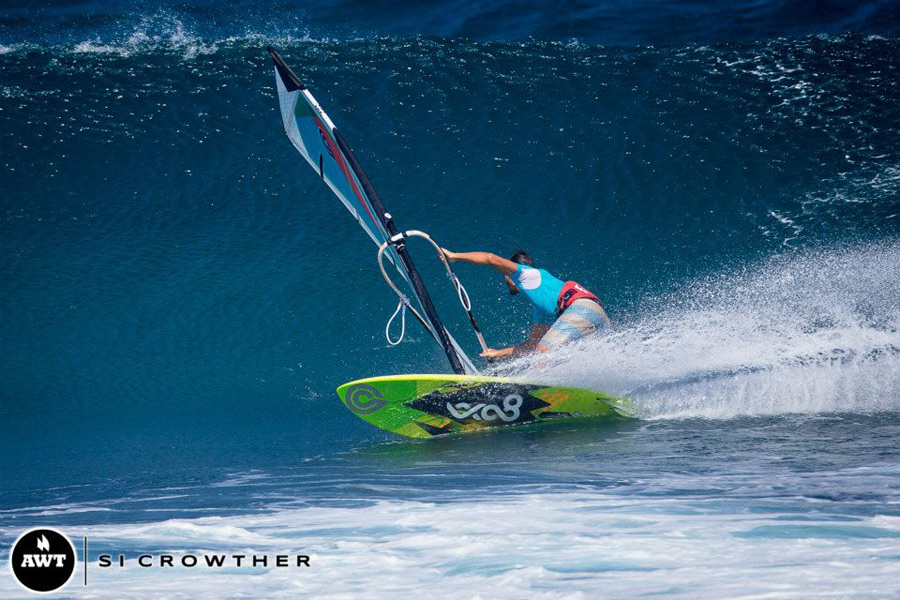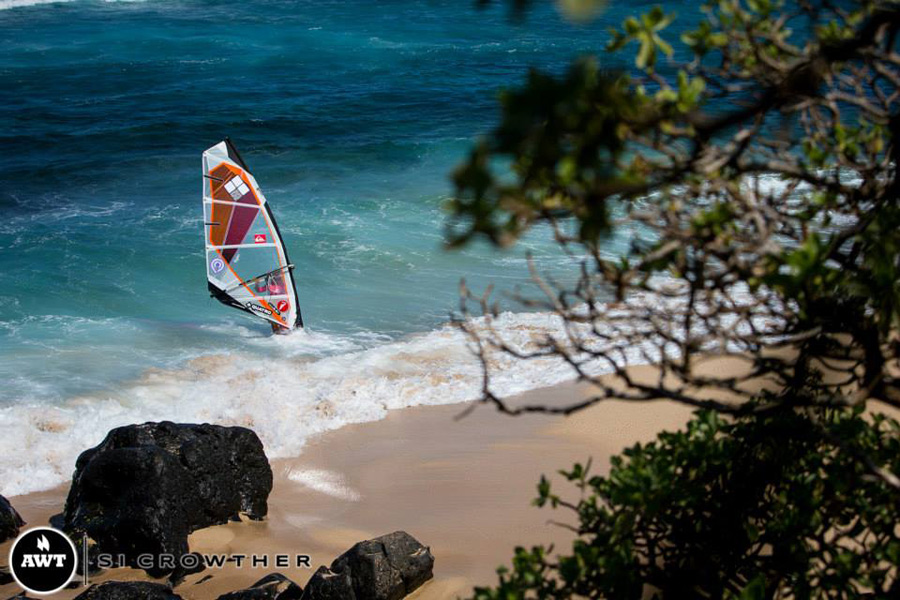 Latest Aloha Classic Weather Forecast & Analysis
Tom Hammerton's (Hot Sails Maui, Black Project Fins) weather analysis is proving spot on, it is great to have this info and it really helps us to plan heats during the contest period. It looks like Monday onwards will be epic!
Sunday 27th – Wind ESE 7-12 knots gusty, may be no wind at all on inside. Surf 6-8 feet. Biggest waves around 12 feet on the face.
Monday 28th – Wind ENE 12-18 knots normal trades. Nice long period NW swell will produce good quality surf in the 12-17 foot range. The big sets could top out at 24 feet on the face.
Tuesday 29th – Wind ENE 15-20 knots normal trades. Surf decreasing slightly with 10-15 foot faces occasional bigger sets up to 20 foot faces.
Wednesday 30th – Wind ENE 17-22 knots normal trades. Surf rebounding with reinforcing WNW swell with faces in 12-17 foot range. The big sets could top out at 24 feet on the face.
Thursday 31st – Wind ENE 15-20 knots normal trades. Surf decreasing slightly with 10-15 foot faces occasional bigger sets up to 20 foot faces