No wind on Day 7 caused Duncan Coombs to call for a lay day. With a massive swell on the horizon, the Amateur and Masters fleet has been released tomorrow. There will be a skippers meeting at 10:00 AM for the Pro Men and Women fleets to see if conditions will allow for the completion of the Double Eliminations.
We used the lay day to catch up with AWT 2016 Champion, Boujmaa Guilloul. Check out what he had to say about the AWT, Morocco, and the NoveNove Maui Aloha Classic. We sprinkled in a few shots of the event from the past few days to relive some highlights as well. Enjoy!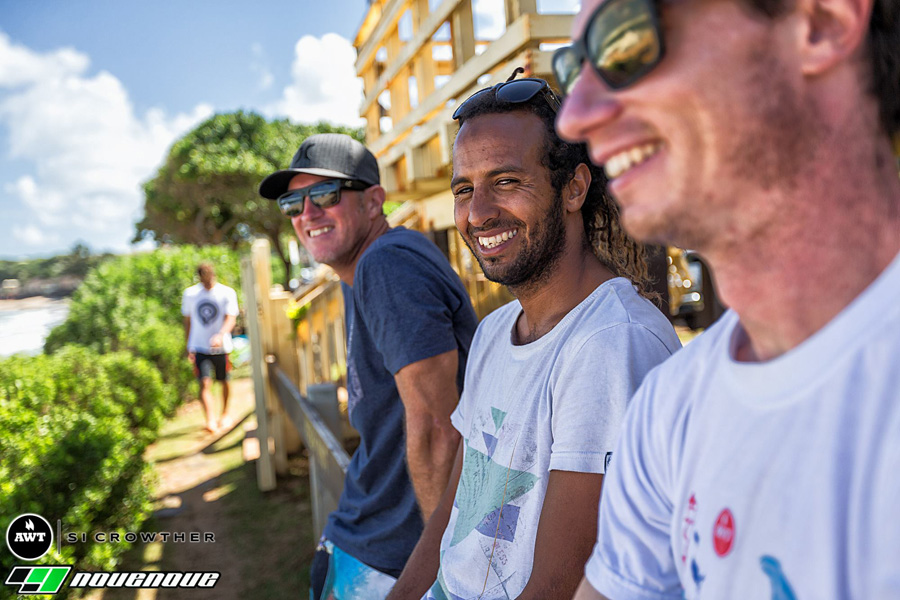 When did you start competing on the AWT?
I think my first time I attended was in Pistol River back in 2012 or 2011. I'm not sure, ask Russ. I think I saw the first edition in 2010 and I thought to myself this is the one I need to go and challenge my windsurfing, and was fun and sill is 🙂 I love that place 🙂
Have you won before? If not, what was your best finish?
I did 3rd at Pistol River the first time then won a couple of times, once at Pistol, then on Maui then this year on Morocco and Baja.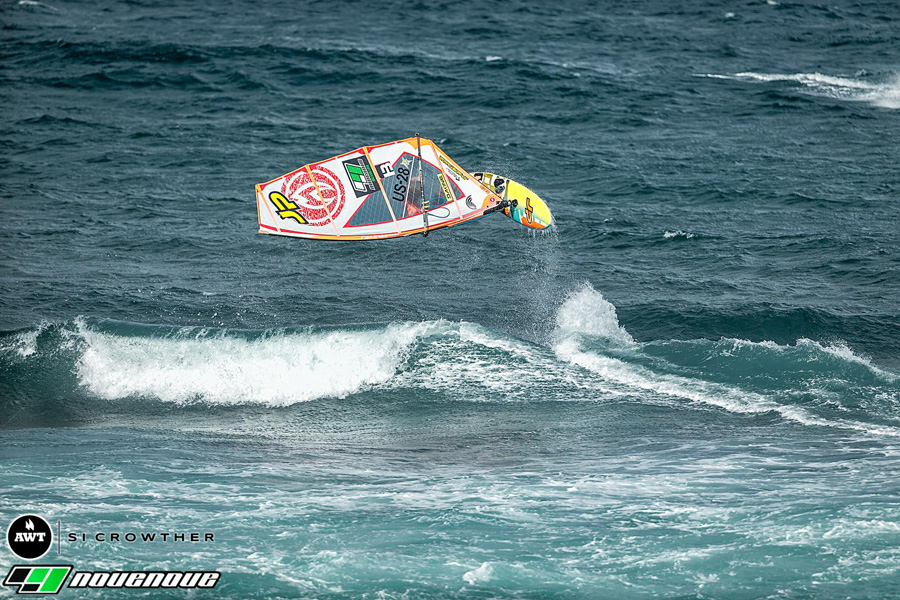 Photo: Jake Schettewi
Aside from Morocco, what was your favorite spot this year?
Baja is one of my favorite places in the world, if you combine everything a person like me is looking for, I think Baja has it all, I love to surf, I love to windsurf, to chill between sessions to disconnect from the virtual world and from the world in general. The energy you feel there is amazing, either at the Solo Sports camp or just camping around, you can connect with so many different energies that I don't get to feel when going other places. Also, Cabo Verde was once a sick destination. I look forward to go back just like the rest of the windsurfers on and outside the tour.
How was it competing alongside Morgan and KP? You guys must have had some good battles. How does it feel sitting on top at the end of the year?
KP and Morgan are both in that bracket of windsurfers I look up to. Two different styles and personalities but both have something I can learn from, and I love to hang out with them. It's also amazing to compete against them, I am always humbled when looking at their show on the water and also outside it's cool to have serious chats and lot of laughter. I believe I am not the only one who consider these guys as the essence of our sport. It is a privilege to hangout and share travels, seasons and events with. I hope this will happen over and over again.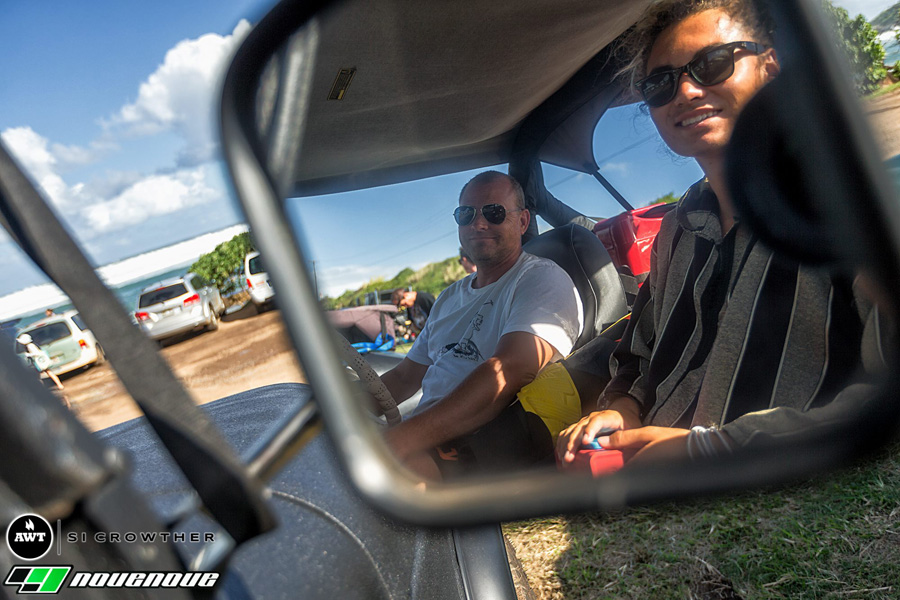 Photo: Norm and Bernd Roediger
What do you like most about competing on the AWT?
I think the combination of different categories at the venue is important for our sport. I get to hang out with people that have been windsurfing before I was born, people who actually make our sport alive and are way more passionate about the sport. And for sure you get to talk about different things rather than just windsurfing, which it helped my personality grow somehow healthy. I also get to sail some of the best spots in the world and stress free with no pressure to win or to loose but more to learn and to share; sharing the spots, the waves, the road trips the hotel rooms and seeing all different people all the time. It is what keeps the fire going for the AWT. I am pretty sure Sam did so much for it to be where it is, but I hope that this connected people through this tour will together be able to keep the tour alive and growing. The ingredients are there.
The lineup for next year's AWT tour looks sick! Are you going to do the whole tour again? Where are you looking forward to going?
Inchalah, I hope so 🙂 If everything goes right and I step up with my fitness and windsurfing skill I would love to attend all wave events on the AWT. I am looking forward to bring back the windsurfing crowd to Morocco and to go myself to Mexico, Pistol, and maybe Peru if I have enough time 🙂 We will see.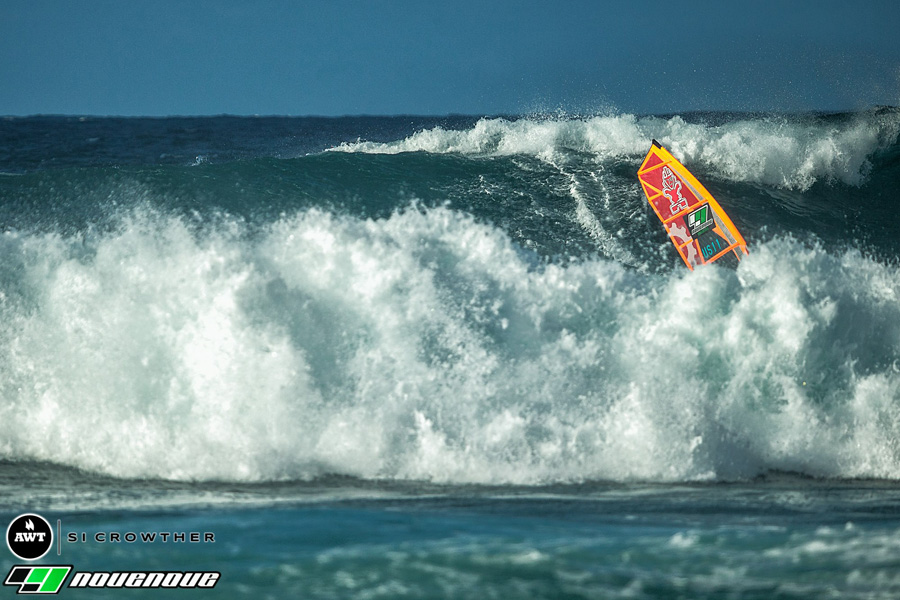 Photo: Fiona Wylde
Can you tell us a bit about the Morocco stop? What are the conditions like? Where does everyone stay? What is the food/culture like?
Morocco has got my heart. It's my birth country and hopefully the country where I should die. It has fascinating contrasts, colors, mixed up cultures and amazing food. For me the place I love to hang out is Essaouira and around it. Moulay is my favorite windsurfing spot and Sidi Kaouki where I windsurfed before, but I like to surf there when there is no wind. I think we will stay between Moulay and Essaouira, and try to have an event in Moulay and maybe something as an exhibition in Essaouira. I would love to get a bigger windsurfing community in Morocco, but for that I might need to dedicate most my time working on it. Worldwide windsurfers will bring an amazing energy to the city and the wind, ocean community. Someday I will together with the help of lot of people be able to have the biggest windsurfing festival of all time! I am sure we have all the potential to. Maybe for next year we will combine something with the PWA like we do here but let's see. Let's just grow together and try every year taking our abilities a step further.
I've got to ask about your epic wipe out this week also. Kai called you the "Moroccan Cannonball!" Si's photo sequence of that is great too. How are you feeling after that one? What went wrong there?
To be honest, I cooled out big time after the crash and the wall of no fear built up right before my double elimination heats. I knew my limits and stayed by them. I didn't try to go crazy or to do anything that would cost me more than that first wipe out. I think I just need to build back my fitness and work on my gear, spend a lot of time on the water and then I can get back to where I want to be.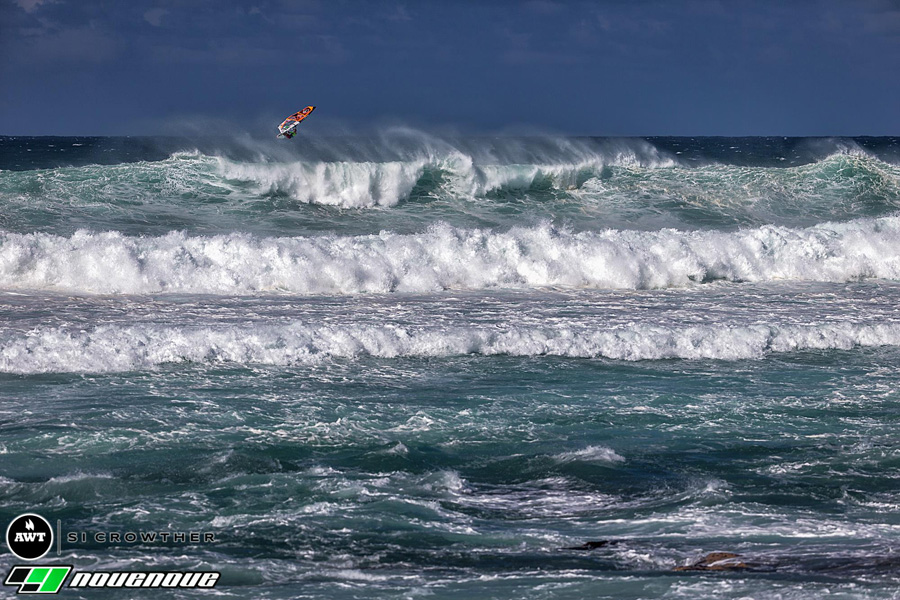 Photo: Camille Juban
The crash was hardcore. I lost the sail because I got the sail knocked from the clew by the wave because I was over powered and couldn't hold onto the sail before I hit the lip. I had a plan and things went other ways. I manage to flip myself and dive head first. You know I had enough time to think about what was going to happen and what I needed to do after losing that heat. By the time I hit the water I was heartbroken because I knew that wave was what I needed to secure my heat. So be it 🙂
How has this event been for you? You were looking really strong in the Double Elimination bracket.
Honestly, it's been a while. I didn't properly train or prepare for competition. I remember I did way more training and way more preparation together with work on my gear, this time I didn't. I also had family issues: right before I left home, three days before my brother passed away during a femur surgery and that broke my heart. I think I carried that energy with me here. I wasn't focused and just had to loosen up when I got in the water. I didn't feel comfortable with my gear and used some of Jaeger's gear, which helped a lot more than mine. In the end I didn't really care about the outcome and only thought, I am here to refuel and this sport is my fuel, and it is what happened.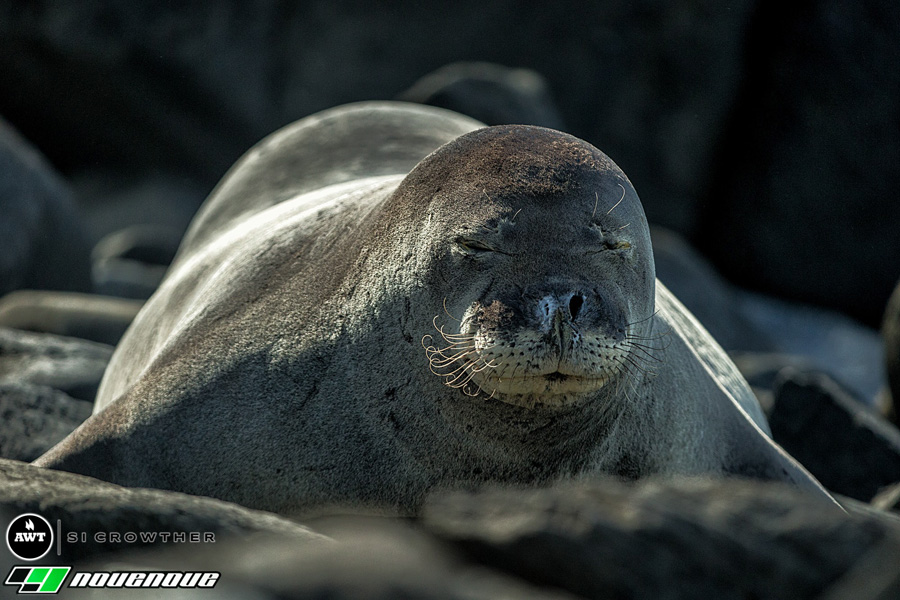 Obviously, Kevin is sitting in a good spot right now. If they are able to finish the Double bracket – how do you think it will play out?
Honestly, I believe Kevin is one of those super complete windsurfers, powerful, stylish and got the competition mindset. He can easily defend his position and no matter what kind of conditions he will have to go in he can win, unless he get the wrong gear and will not be able to catch those waves that he needs. The couple of times I won against him were not because I was better than him but because I took advantage of his mistakes and flew around the spot with my light weight and got every wave while he had to struggle around the spot… but everything is possible and nothing is easy.
Sarah Hauser is another AWT regular and is knocking on the door of a 2016 championship as well. Do you think anyone can beat her twice in the double?
Since I've seen Sarah for the first time in Ho'okipa, I felt like she was that new sensation to light up the spot with her style, engagement and powerful surf. I am sure she is one of the most talented and keen windsurfer women in the world and I am sure to beat her it will be a serious hardcore mission. Twice is always mentally a tough task, I look forward to see that if the wind shows back up before we are done 🙂
Thanks a bunch, Boujmaa!
All good thanks a lot.
Stay tuned to the AWT Facebook, Instagram, and Twitter pages for up to date info on the event.
Follow along with the live cast at AlohaClassicMaui.com/live-2016
Text by Greg Stiegel
Photos by Si Crowther