Story by Greg Stiegel/American Windsurfing Tour
With the NoveNove Maui Aloha Classic fast approaching we would like to take a brief glimpse into the 2015 season on the AWT. This year's tour brought a new stop in Cabo Verde, along with the tried and true stops in Santa Cruz, Pistol River, Baja, Peru, Cape Hatteras, and, of course, our upcoming tour culmination: The Maui Aloha Classic. With a great crew of core riders, as well as lots of new faces, Sam Bittner and the AWT family put together another phenomenal year: "Starting the year in Cabo Verde was a great kick off for the season in a new place adventuring half way around the world. The rest of the tour has been phenomenal with great conditions starting in Pistol River and staying with us through Baja, Peru and Hatteras. I am looking forward to continuing that streak in Maui at Hookipa for the joint event with the PWA," says tour director, Sam Bittner.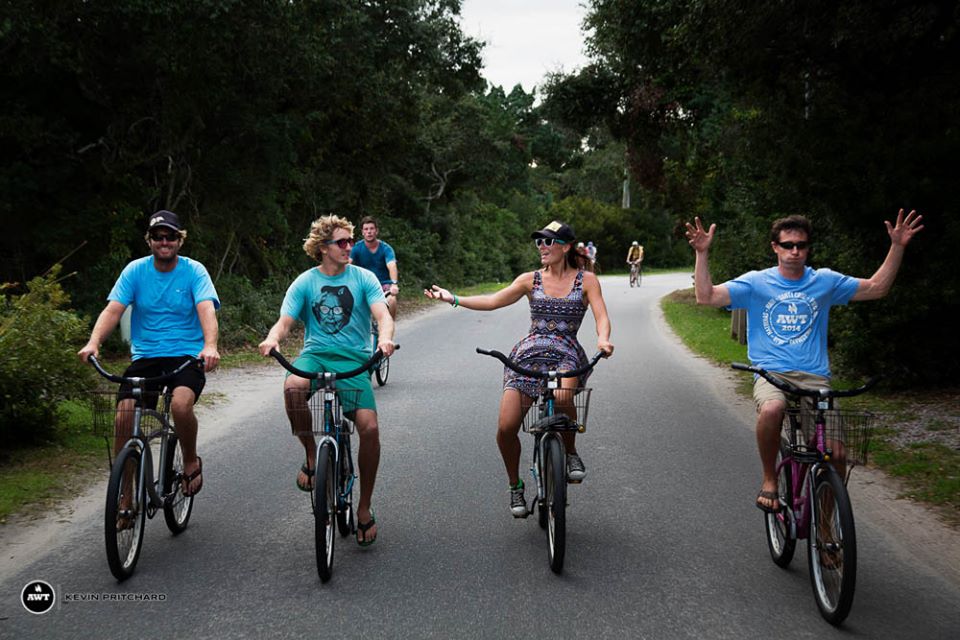 To get a closer, behind-the-scenes look at the AWT we checked in with a few of the tour regulars. First up is the 2014 AWT champion, Kevin Pritchard. Kevin and the NoveNove Maui Aloha Classic both share Ezzy, Dakine, and Chinook as sponsors. Also, check out pritchardwindsurfing.com. Kevin has been competing on the AWT for 5 years and might be the only one never to miss a stop! All that effort shows as he currently sits in 2nd place in the standings coming into Maui. Here is what he had to say:
What have you seen change since being on the tour? I think overall the people have been improving. It has been giving people ways to compete and learn how to compete and how to showcase their skills. I think guys like Cami and Morgan have seen the most benefit being able to launch a pro career from it. I think if it wasn't for the Aloha Classic and the AWT that some of those guys would be keeping up good sponsorship deals.
Why do you keep coming back? What are your favorite parts? I don't know why I keep coming back… ha-ha. I think it is the people that make it happen is what is really nice. I have thought about not doing it but then for instance this year we had Cabo Verde, Santa Cruz, Pistol River, Baja, Peru, Hatteras, and Maui. All awesome spots! Sailing with your friends, having fun, I mean why wouldn't I keep doing it?
You won the tour last year and you are currently in 2nd place this year – how do you keep performing at such a high level consistently? Consistency is my middle name. I tried to switch that off this year and do something more radical but in the first two contests it just wasn't working, so I went back to my consistency and that started to pay off as usual.
What has been challenging on the tour for you this year? The biggest challenge was being in Cape Verde with no good conditions. That is my dream spot and it was ok but it really didn't deliver what I have had before.
Do you have a favorite tour stop? Hmm … That is a tough one. Baja is awesome. I can't get enough of that place. It has to be up there. I went a couple days early to Cabo Verde and scored some of the biggest hits of my life. I love Cabo Verde; I am headed there straight after the Aloha Classic to get some good waves if there is swell.
How are you feeling about the Maui event? I have to say I am feeling as good as ever. I think in my head that I am sailing as well as anyone else out there. I was warming up with Levi the other day and I know he is good there and I feel like I wasn't too far off his level. I might never have the style factor like he does but sometimes in the heat you get that ball rolling and then it just keeps on going. That is what I am hoping for. Roll straight into the finals and crush it 🙂
Why is ending the tour in Maui such a good idea? It is still the mecca of windsurfing. Everybody loves photos and video from there, it is where the sport really took its shape and where a lot of the equipment development happens. Plus it is a great time of year here on Maui.
Any predictions? Man it is always tough to predict Ho'okipa. My dream would be to win that thing, surprise everyone and win it. Levi is tough, Morgan won last year, Graham I know wants to be crowned at Ho'okipa Beach Park, and Brawzinio was sailing great all year. It is going to come down to getting the best waves in the heat and sailing your best.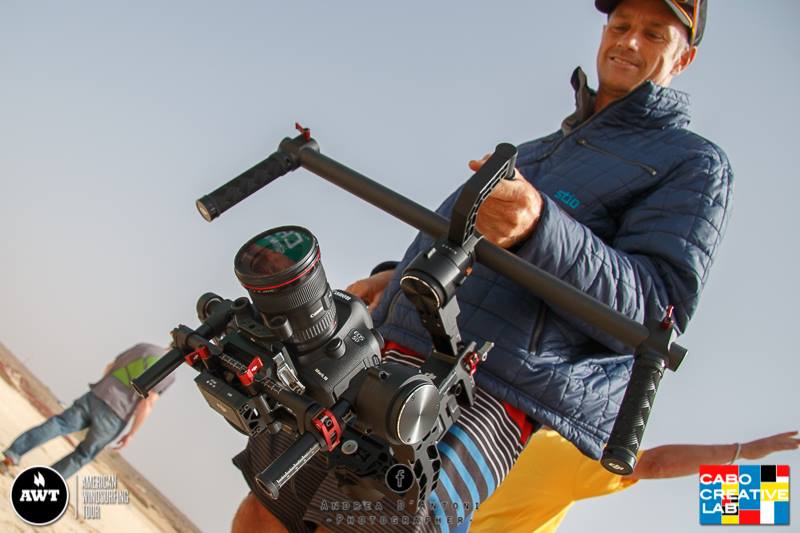 Next up, we have maybe the second most consistent AWT sailor (missing just one stop since day 1 maybe?), Russ Faurot. Russ does a lot of the behind the scenes work for the tour such as web design, judging, and administrative decisions. Russ and the NoveNove Maui Aloha Classic both have S2 Maui, Dakine, and Chinook as sponsors this year.
How long have you been competing on the AWT? I have competed on the AWT since day 1, and it has been one of the best things I have ever done. I have been on an adventure that has lasted for years now. If anyone feels like going on the trip of a lifetime, just join the AWT. It's an experience that won't be regretted. I had no idea that we would still be going strong after all these years.
Do you have a favorite tour stop? Why? That's a tough question. They are all so good. If I had to pick one for waves, it would be between Baja and Peru. The long point breaks offered there are second to none. But, if I have to pick a favorite spot, I would have to say Pistol River in Oregon. The rugged coastline, the relative seclusion from big cities, and of course the consistent waves with 25+ knot winds are all incredible.
You are currently ranked 5th on the tour and have finished in the top 10 every year since 2012 – how do you consistently finish well? Well, I live on Maui, and get a lot of sailing time, which helps me stay in form. I also try to go into heats with a strategy for success. Picking the right waves and executing high scoring maneuvers will take you to the top most of the time. Also, just having fun is really important. If you are enjoying, there tends to be less pressure, and the wins will come.
You have recently started sailing for S2 Maui – why did you choose this sail company? That was actually a really difficult decision for me. I rode for Ezzy Sails for years, and always had a great relationship with them. The sails were great, so in order for me to change, the new sails had to be equally good. When the S2Maui team approached me, I knew that there was some incredible history backing these sails. Any time you have Barry Spanier in your back corner, you know the product is going to be great. I did quite a bit of testing, with lead sail designer Art Szpunar, and the rest of the team, and came to the conclusion that the timing was right. Also, it didn't hurt that the guys I sail with most all jumped on board too.
You now have a full season of varying conditions under your belt – How have the new sails been working on the tour this year? The sails have been working great. I have been mostly riding the 3-batten Catalyst, which is a pure wave sailor's sail. It has great power, is incredibly light, and is so easy to maneuver in transitions.
Have you been a part of the R&D process? Have you been able to give input on sail design before?
Being a part of the R&D process is a big part of the fun for me. I did do some of that in the past with Ezzy, but I will have a much bigger role with the S2Maui sails. The sails are already great, but it will be really exciting to see where we can take it in the future.
Anything we should be looking out for from you and/or S2Maui in the future? The biggest thing that I have accomplished recently is helping Pete Dekay get his new magazine going. I just built and launched the website for Windsurfng Now Magazine. Check it out at www.windsurfingnowmag.com As for S2Maui, the future remains to be seen, but with a very active testing team, and lots of ideas spinning through our heads, I am sure there will be some innovative designs coming out soon.
Lastly, what is your prediction for the Maui event? Who should we keep our eyes on? You mean, besides me? Haha. I think the big names, Morgan Noireaux, Kevin Pritchard, and Levi Siver are all sailing incredibly well. I know Bernd Roediger will be entered again this year, after a bit of a break from competitive windsurfing. He won it a couple years ago, so you know he's got the stuff. And last but certainly not least, I believe Kauli Seadi will be giving it a go. He is definitely one of the best at Ho'okipa, so I'm sure it will be an epic show.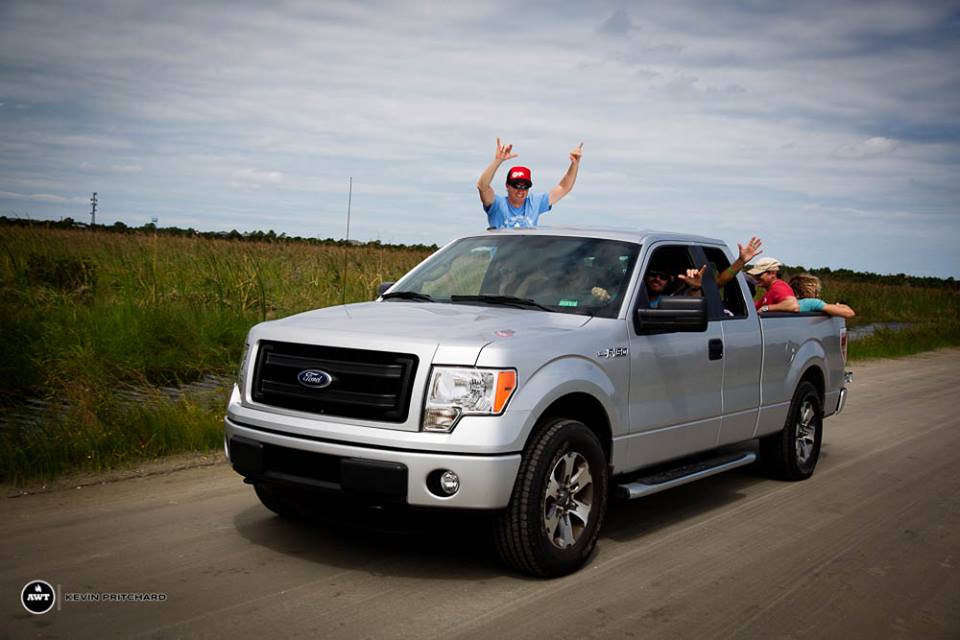 Last but not least we have some insight from the young and talented Jake Schettewi who is leading both the Youth and Amateur divisions for the season. Jake is just 14 years old and has been performing at a high level in his first season following the AWT. Jake and his family are recent Maui transplants from the east coast. Jake and the NoveNove Maui Aloha Classic share Hot Sails Maui and Black Project Fins as sponsors this year.
You have made it to most of the stops – do you have a favorite location? I wasn't able to go to Cape Verde or Peru because of school, but I have been to all of the other events (Santa Cruz, Pistol River, Baja, and Hatteras). Out of all the stops, so far my favorite was Punta San Carlos in Mexico. The waves were really long and it was windy, and I had a blast there.
Has it been fun competing alongside your brother? Do you guys get competitive? Competing alongside my brother is really fun, and it is nice to compete with him because we always sail together. We do get competitive because we're brothers and live with each other so we each want to do better than the other. Max and I support each other and push the other one to do better.
You are currently sitting in first in both the Amateur and the Youth divisions – how have you managed to get such good results all season? I'm really honored to currently be on the top of the youth and amateurs. Before each event, I set a goal for myself, but other than that I don't know how I will do. I just go out, and try my best each time.
Your brother, Max is not far behind you – how old is he? Max is close in both divisions. He is a year and a half older than me and is currently 16.
How have you prepared for the Maui Aloha Classic? I have been pushing a lot for this upcoming Aloha Classic. I have been swimming and running in the morning and sailing at Ho'okipa during the day whenever it's windy, trying to improve my wave riding at Ho'okipa.
You've had the chance to sail alongside some of the best windsurfers in the world this season – Which pro rider are you most excited to watch during the upcoming event? During this Aloha Classic, I am looking forward to see what Kevin Pritchard can do during this event. I am also looking forward to see what Morgan can do because he won last year, and he has been training hard for this year's event.
Lastly, do you have any predictions for next week? It is really hard to say because there are so many good sailors. I really think that there are many riders that can win it this year, but it also depends on the conditions. So we will see what happens next week.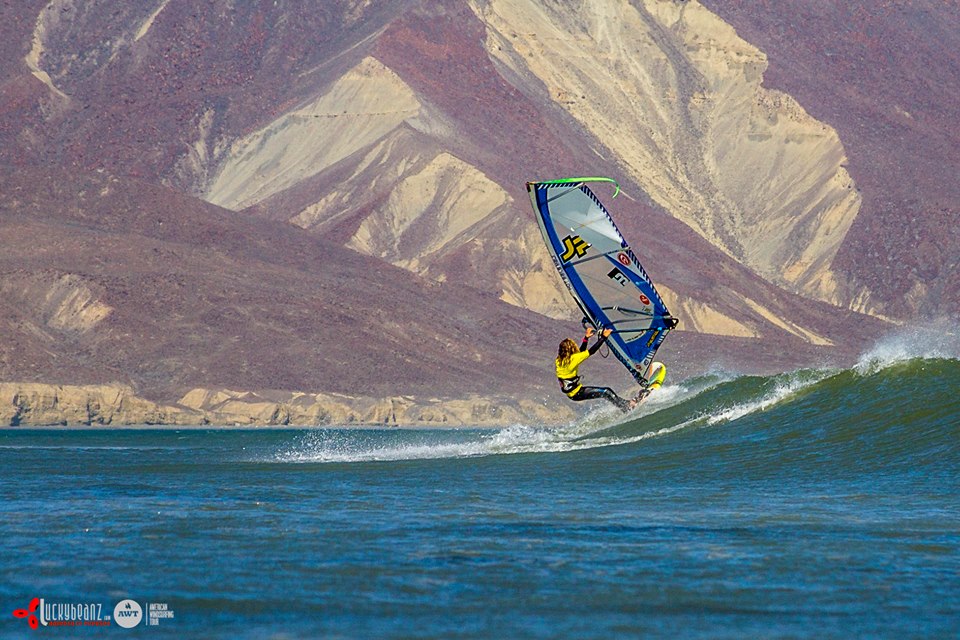 As you can see, the AWT is a special kind of windsurfing and one that everyone should expereince. Be sure to check out all the exciting action coming up next week at Ho'okipa!
It's not too late to sign up to compete! Check out all the divisions and registration is quick and easy by clicking HERE.
If you are still looking for accommodations for the Aloha Classic, please contact Nalu Kai Lodge or Sam@tradewindevents.com
Stay tuned to the Americanwindsurfingtour.com as well as our Facebook, Instagram (@americanwindsurfingtour), and Twitter (@windsurfingtour) pages for up to date information and exciting news about the 2015 Aloha Classic!
A huge thanks to the Maui Visitors Bureau, Nalu Kai Lodge, and all of the other sponsors listed bellow. Please check them out and thank them for their support if you have the chance.