Conditions delivered for the second day in a row in Hatteras providing results in the remaining 5 divisions of the AWT. Heats started at 9:30am and ran straight through to 2:30pm. Riders were tested with a challenging shore break and strong offshore winds.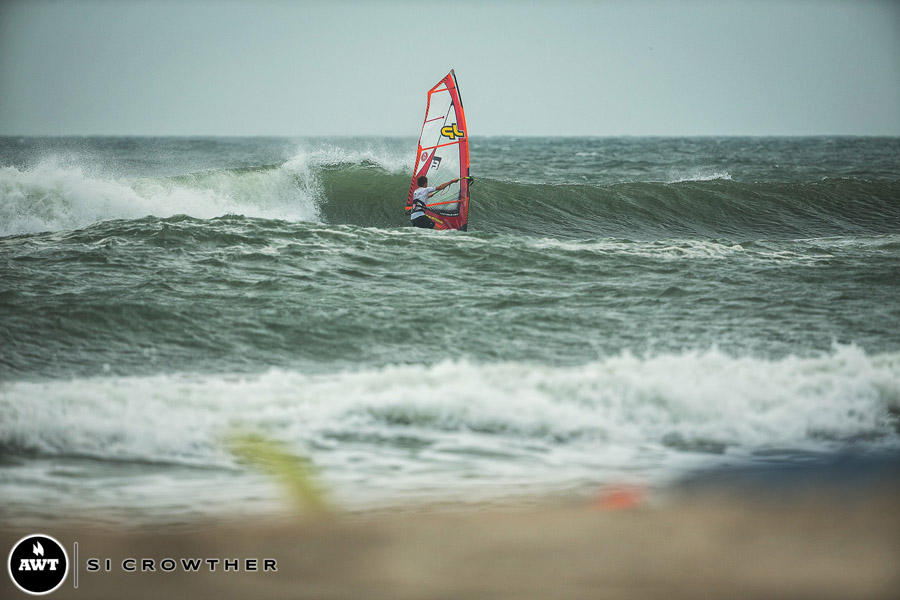 Everyone put on a good show. Some standouts included the Schettewi boys in the Youth and Amateur divisions. Both sailed well, with Max advancing to the Amateur Final, and finishing in second place. Jake edged out his brother in the Youth division to take the win. Casey Treichler showed his skill, picking off the set waves and carving hard for the Amateur win.
The Masters and Grand Masters fleets were fun to watch. Ferdinando Loffreda came away with the win for the Masters, while Scott Shoemaker took the prize in the Grand Masters. It's great to see these guys charging hard, and putting it all on the line.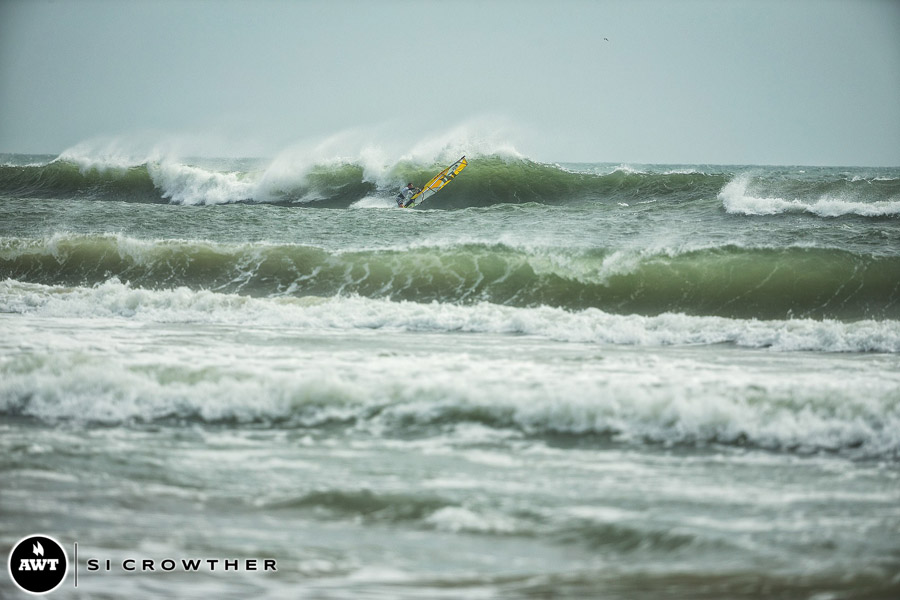 Toward the end of the day, it was time for the ladies. Sam Bittner and Sara Flowe went head to head in some really difficult conditions. After advancing past the shore break, it was a battle to see who would get the first set wave. Sam was able to just out position Sara, and took the early lead. Sara fought back with a wave of her own, but it wasn't going to be her day.