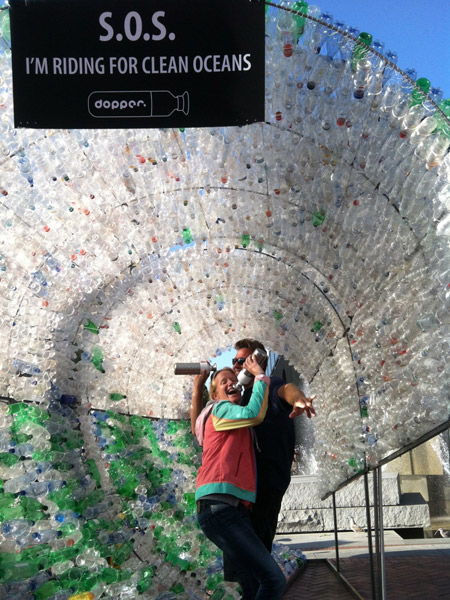 We spoke with Anne-Marie Reichman about her work with Dopper and the upcoming Waddell event.
I am excited to be participating in the Santa Cruz Goya Windsurfing Festival at Waddell; the first AWT event of 2014. It will be the first time competing in an AWT event other than Maui and I am looking forward to it. I have seen and heard much positivity about the entire AWT Tour, and will see how many events I can do this year.
A few months ago, I brought my windsurf gear with me from Maui to California and it's been so great reconnecting with the windsurfing sport again. Sailing in Waddell makes me think of Vargas (Canary Island), Scheveningen (Holland) and some 'beaches' in Australia. I had some fun sessions at Waddell the last few weeks and hope for the conditions to come together for all of us.
I will bring Dopper with me in order to help share their mission together with the AWT.
Thank you Sam for sharing the same vision and welcoming Dopper!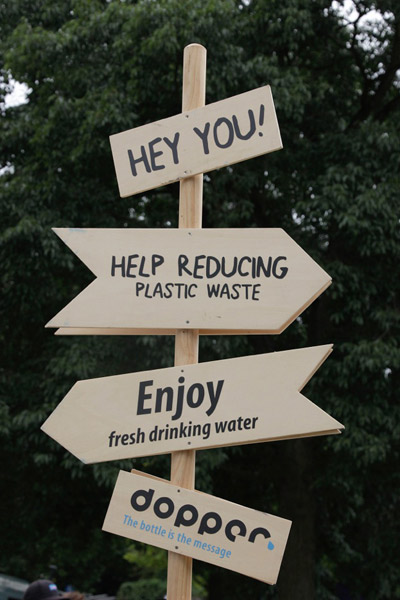 Dopper is an initiative that promotes clean drinking water for everyone and reduces plastic waste. For this purpose, Dopper has developed the perfect reusable water bottle; durable, beautiful and incredibly easy to clean! You'll immediately reduce plastic waste, because you'll never need a single-use water bottle again. The Dopper is real Dutch design, produced with a net zero carbon footprint, free of BPA and contributes to drinking water projects in Nepal.
Doppers mission: Dopper wants to live in a world where people are aware of the environment, where we actively reduce single-use plastic waste, and where everyone, close to home and far away, has
access to fresh and safe drinking water.
I invite you all to be part of the Dopper Beach Clean Up Sunday the 8th of June.