The first day of the Goya Windsurfing Festival provided plenty of action on the water. With no chance of wind for the day, it was decided to run a SUP contest. We had 21 competitors sign up and conditions were solid 3-4 foot.
There was an impressive mix of riders. Men, women, and youth joined the fray. After hours of competition, the fleet was whittled down to Bernd Roediger (World SUP Tour Competitor and AWT Champion), Josh Stone, Fiona Wylde, and Harley Stone to round out the Final. Everyone was particularly interested in seeing the family rivalry between the Stones.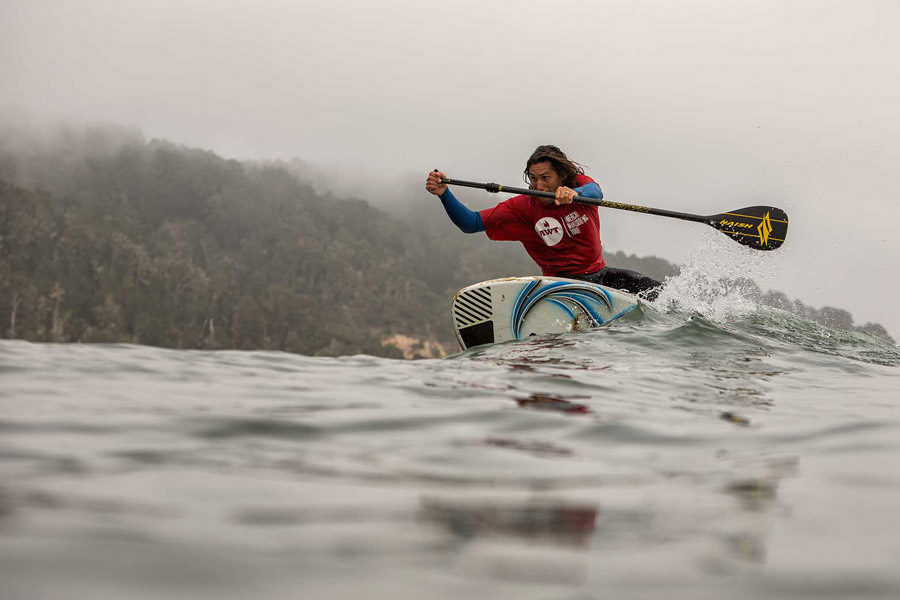 Each of the competitors battled back and forth. Without any priority rules the battle for the peak of each wave was intense. Bernd (photo above) proved to be the best at positioning and therefore was able to pick off some of the biggest waves. All riders picked off some high scoring waves, but nobody could match Bernd with his powerful carves and critical maneuvers. Congrats to Bernd on the win and to all the riders for a great fun contest.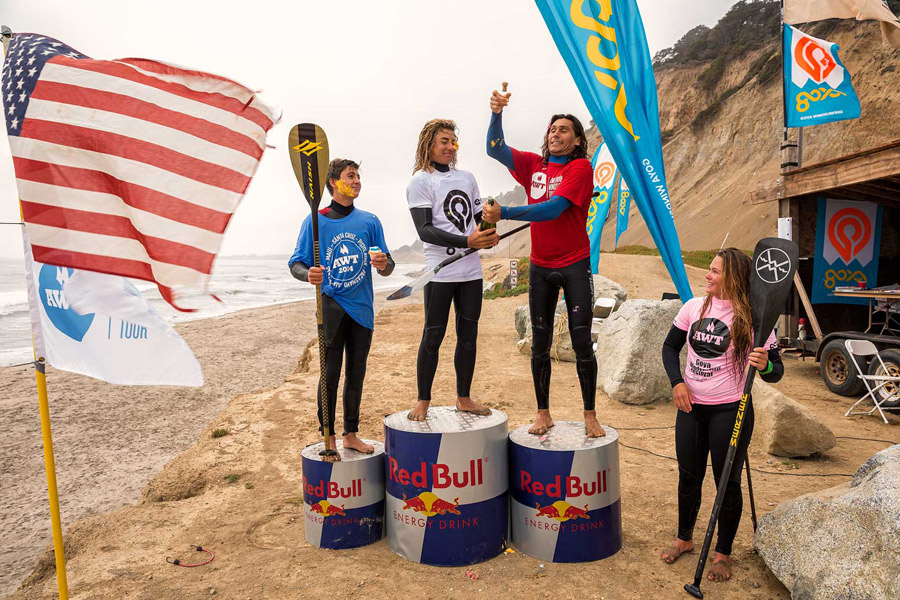 Quote from Head Judge Chris Freeman:
"Arriving at the beach early we were greeted with calm winds and head high waves, with no wind forecasted for the day and lots of SUP talent on the beach there was only one option and we rolled straight into the first of what could be a few SUP rounds this weekend. It was great to see riders switching codes and enjoying the Californian surf to the max. Tomorrow looks like the surf will build and remain glassy in the morning with more wind in the afternoon so with any luck we'll be running heats of some kind tomorrow." —Chris Freeman
SUP Day 1 results
1 Bernd
2 Josh
3 Harley
4 Fiona
5= Anne-Marie
5= Tony
7= Jeff
7= Dan T
9= Sarah
9= Jack
11= MacRae
11= Tyler
13= Jesse
13= Dan M
15= Carolina
15= Andrea
17= Mike
17= Tem
17= Casey R
17= Casey H
21 Paddy