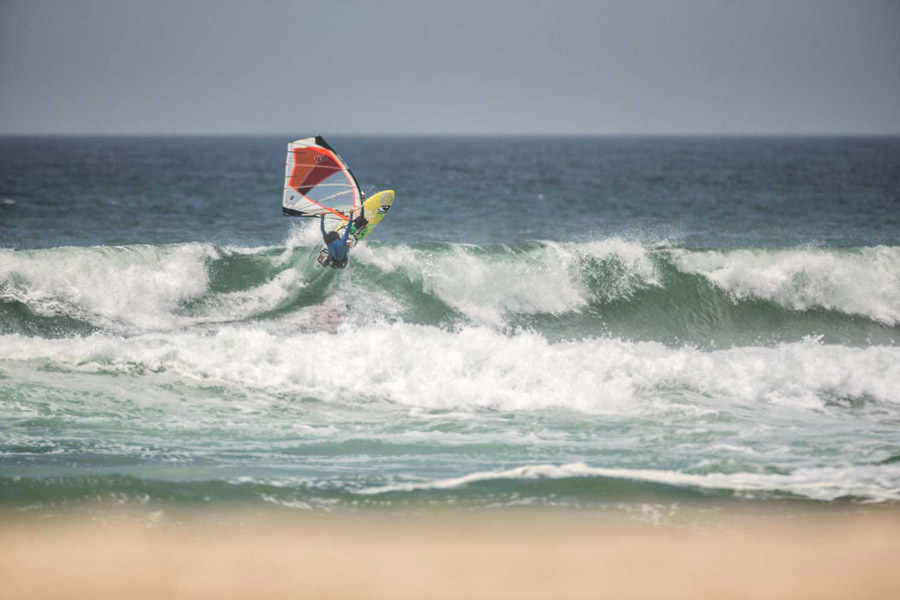 What's with the photo posted at the top of this write-up? Is that Josh Stone ripping a sweet port tack nugget at some secret California spot? You bet. With a light south wind flow hitting the central coast and putting the AWT Goya Windsurfing Festival on hold for the second day in a row, local legend Kai Katchadourian came to the rescue for a few of the pros… at least enough to get them on the water!
Here's the scoop. The spot is called Pescaderos and it's located about 20-minutes north of Waddell Beach. Katchadourian said that he hadn't sailed this place since he was 15-years-old and at that time it "humbled him." It was time for redemption. Fresh off the news of the 49ers signing QB Kaepernick to a long-term deal it looked like the stars were lining up for Katchadourian. An epic session had to be in the cards.
Of the handful of sailors that made it out in the light air and through the tricky current, the standouts were definitely Josh Stone (see photo above) and Katchadourian (see photo below). It was a short but sweet session and both returned to the beach with huge grins plastered across their faces. Victory!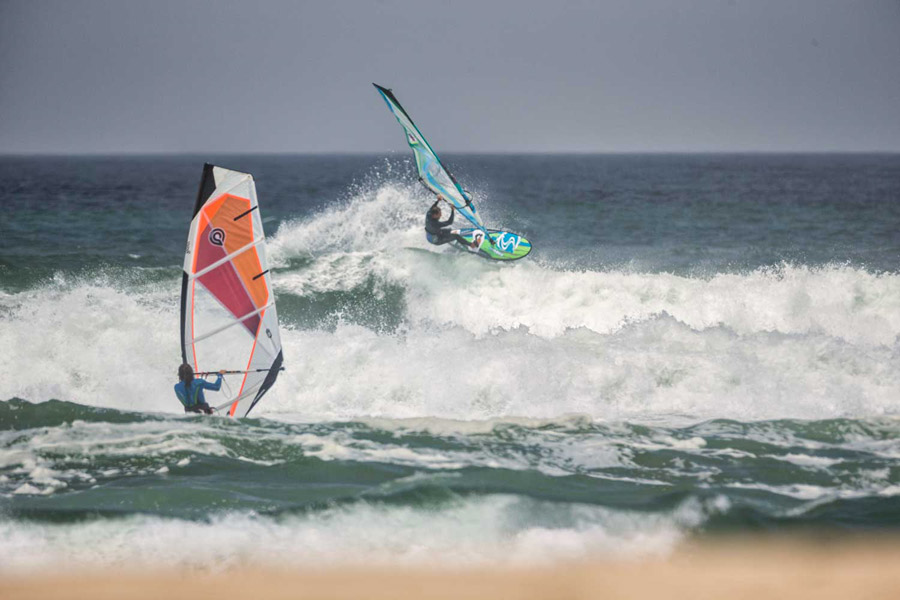 After, the roadtrip crew returned to Waddell for some killer surfing and standup paddling in glassy conditions. There may not have been any competition today but the AWT always finds a way to get on the water and make the most of what is given.