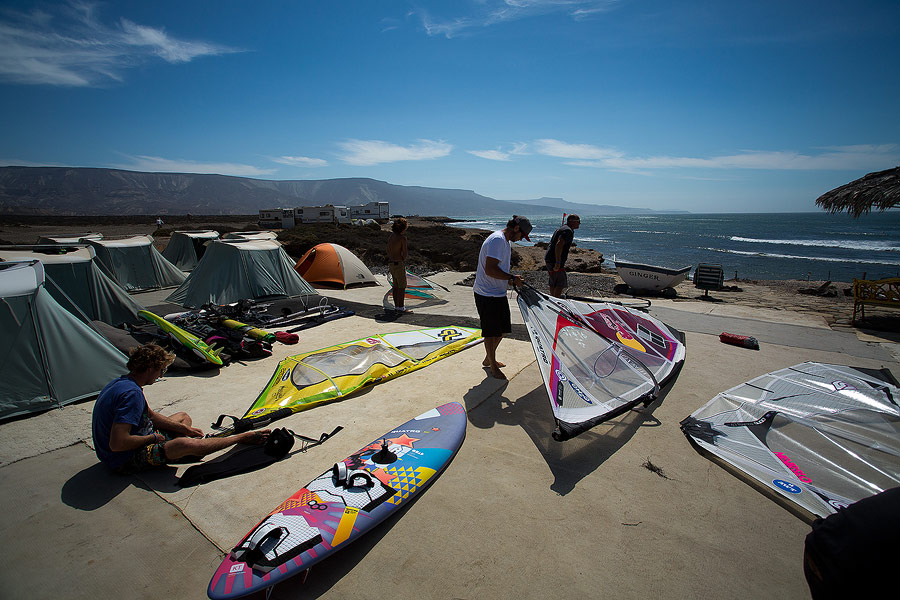 The south swell filled in at Punta San Carlos bringing consistent logo-high to mast-high swells to the point that would roll through the Chili Bowl. The competition got started at 11:30 and ran all the way until 6:30 with 16-minute heats. Let's check out the action.
Amateur highlights: The day was dominated by action in the large amateur division. It was on to the 3rd round, which means from now on anyone not in the top two places in their heat is eliminated. Ripping their way to victory in round 3 were Fiona Wylde, MacRae Wylde, Eric Sinclair and Marc Bitoun, while also advancing with second place finishes were Tom Soltysiak, Ruben Lemmens, Mike Colee and Roberto Torkildsen.
The quarter-finals saw some epic heats. Up first, Tom Soltysiak (in his first ever wavesailing contest) took it with some impressive surf-style riding with Ruben Lemmens also advancing. Lemmens looks very tuned in after coming to Punta San Carlos a week early for the Matt Pritchard Wave Clinic. The second quarter-final saw Marc Bitoun continue his impressive riding, while Eric Sinclair also impressed the judges.
"This was the best day of amateur competition ever. The AMs have to be stoked!" —Levi Siver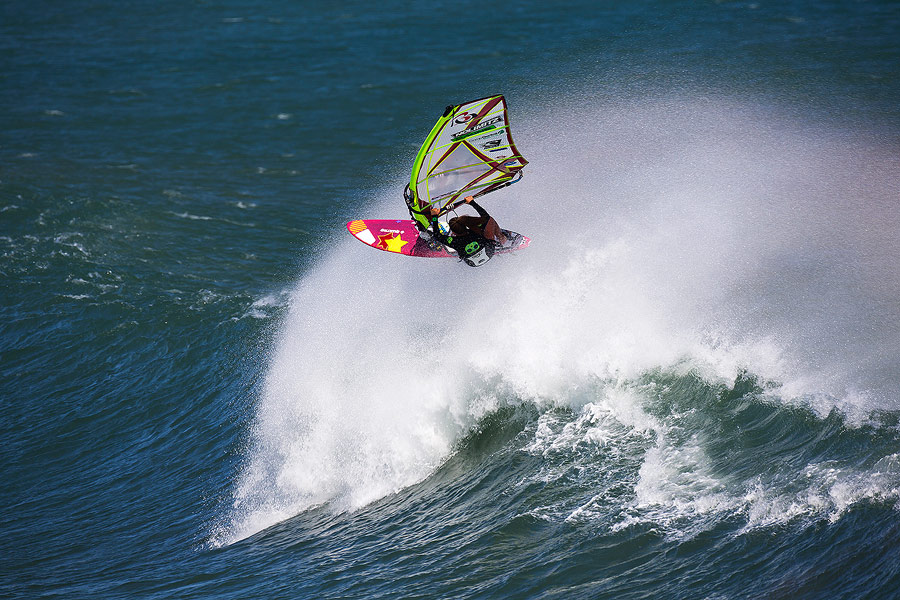 Women highlights: The women got under way on day 3 with some epic heats. Round 1 winners were Fiona Wylde and Ingrid Larouche, meaning they won an automatic bye to the semi-finals.
Round 2 saw some of the most impressive set waves roll through with all four women picking up their fair share of impressive rides. Advancing to the semi-final were Sarah Delaunay and Tanya Saleh who racked up the best scoring waves of the heat. Kate Barker and Sam Bittner didn't advance but they likely rode some of the biggest waves of their lives.
The semi-final was a tight battle. Ingrid Larouche struggled to find a set wave early but scored an epic wave late in the heat to secure the victory. Also moving on to the head-to-head final was Fiona Wylde who has probably spent more time on the water here this trip than anyone and is really dialing in the conditions.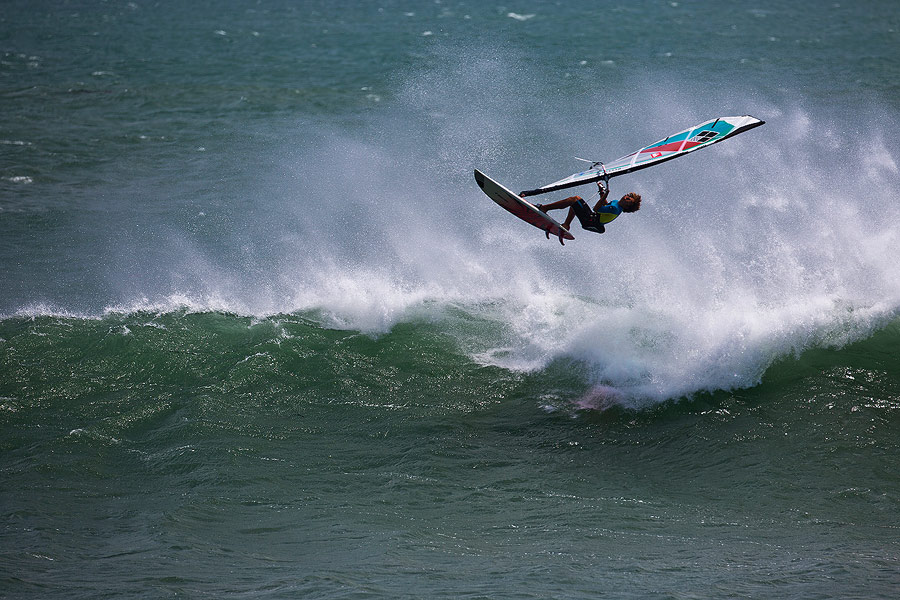 Pro highlights: With the conditions pumping we managed to get through the first two rounds of the pro heats. With the winners of round 1 getting a bye into the 3rd round it really paid off to 'go for it'. Taking these heats were Camille Juban, Levi Siver, Bernd Roediger and Kevin Pritchard. The move of the day was definitely Roediger's massive head-dip aerial off a mast high point wave during his heat. The most innovative move not landed was Pritchard's crazy Back Loop Off-the-lip… insane!
Pressure was on in round 2 as anyone not claiming first or second was now out of the competition. Russ Faurot's massive aerial at the point helped him take Heat 5, while Casey Hauser also advanced. Jonah Lepak, a former west-coast top pro who has now jumped back onto the scene with his incredible riding style, won heat 6. Jake Miller also slashed his way into round 3 with some nice waves. Taking heat 7 was Morgan Noireaux with a nice mix of wave gouges and aerials, while Ferdinando Loffreda also advanced. The final heat saw Keith Teboul simply destroy the point waves for the win with Kevin McGillivray also riding incredibly well to advance. We are looking forward to round 3 today.
"Those were the biggest waves I've seen here in six years!" —Keith Teboul
Masters highlights: Round 2 of the Masters division saw Jamie Crowley and Mike Colee come out on top of their heats putting in some tight slashy turns. Also advancing were Marty Rosse (despite sailing with stitches in his foot from the previous day) and Eric Sinclair.
Norm Roediger and Ferdinando Loffreda, who are both also competing in the Pro division, are really showing their wave prowess in these epic conditions. Roediger's tight turns and Loffreda's nice aerials allowed them to each take their heats in round 3. Also advancing to the semi-finals were Marty Rosse and Mike Colee with both continuing their solid performances. Roediger who patiently picked off the best set waves to score the most points took the semi-final. But Loffreda also advanced setting up and epic head-to-head final! Stay tuned for this result.