Punta San Carlos continues to deliver plenty of wind and fun windsurfing conditions. Waves on the other hand were not breaking at the famous point break, thus another lay day was called. With freedom to explore, 25 knots of wind, and a small NW swell in the water, riders chose to try a spot that many had never sailed before. There is a bay just upwind of the SoloSports camp that is more exposed to West and Northwest swells allowing for a good mix of wave riding and jumping.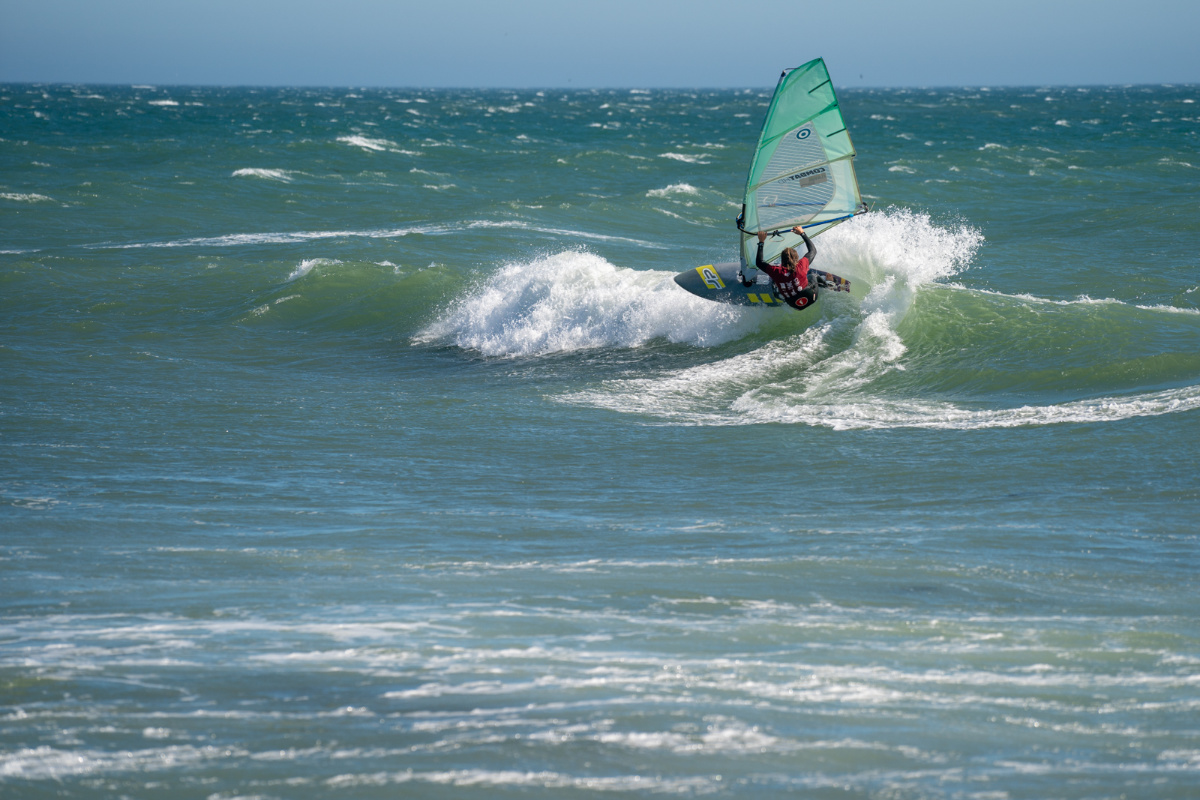 With cameras out and ready, everyone was motivated to put on a show. Bernd Roediger appeared to handle the conditions quite well. He was putting on a very stylish performance sliding through fins out top turns and pulling 1-handed backloops on the way back out. Federico Morisio seems very on point with some of the most critical hard cutting turns. Morgan Noireaux was impressing with full tweaked aerials and table-top pushloops. Antoine Martin was his normal radical self throwing air spocks, big 1-handed backloops, a clean 1-handed goiter, and a double forward attempt.
The ladies were not to be outdone mixing it up with the guys. Sarah, Maria, and Elise were on fire hitting critical sections and showing that there will be a serious battle for the top spots.  All in all it was quite a spectacle considering the challenging conditions. Stay tuned to our social media channels for updates throughout the week (Instagram and Facebook).