The ocean had another day of very low swell but great wind, so riders headed to the upwind side of the bombora to catch some air time with 30 knots and little ramps breaking very, very close to the rocks. Brave souls. Just a little nuts.
The dense clouds of Pelicans and seagulls had their normal air traffic control thrown into chaos as the riders burst into their flight paths swirling around the rock of the bombora (rest assured, no animals were injured in the making of this film). The footage that you will see is truly spectacular and worthy of a David Attenborough documentary. You'll see soon.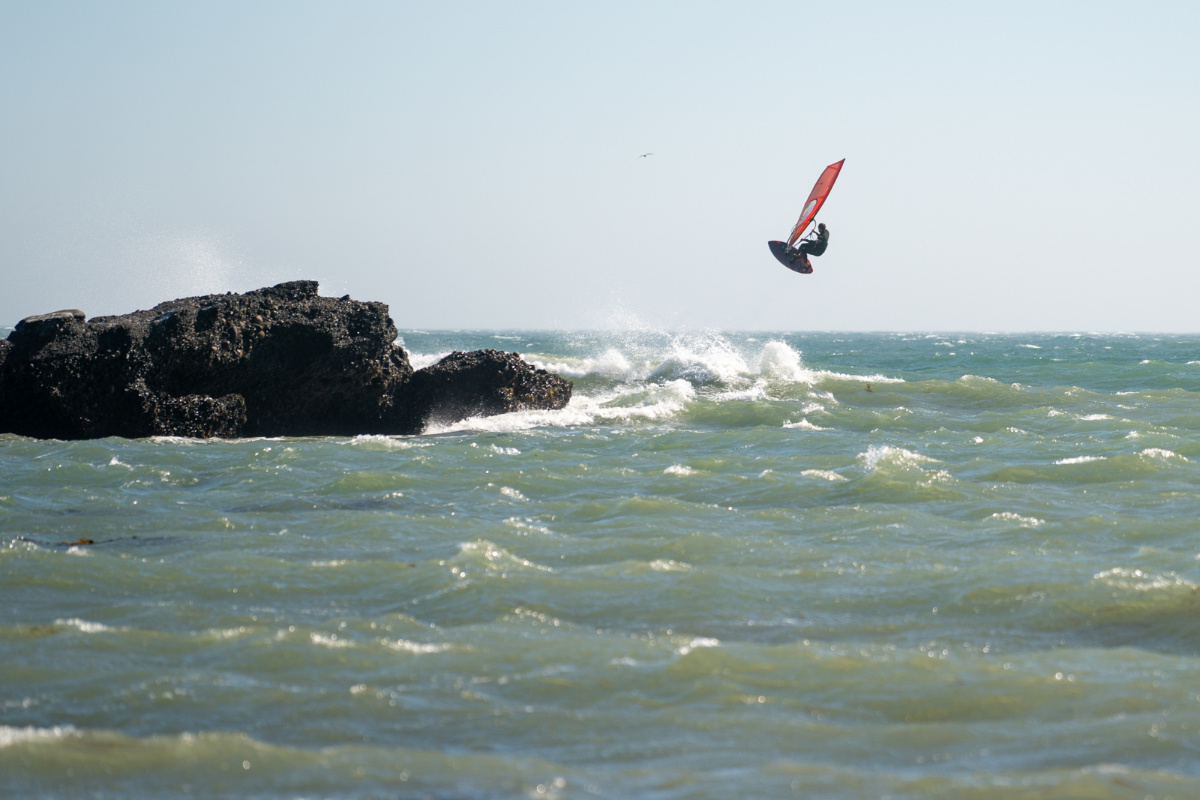 Top riders Antoine Martin, Morgan Noireaux, Bernd Roediger, Russ Faurot and even head judge Duncan Coombs had a blast, shooting for the little ramps at full speed right along the treacherous rocky edge of the bombora. They had to get close to catch the small weaves giving a brief vertical launch pad. The stand out performance was from Morgan with his high one hand, one foot back loops that included tail grabs, foot grabs and general aerial control that impressed even the masterful pelican aerialists. The other big standout was IWT Director Russ Faurot. The previous day he had struggled to find his normal form in the cross onshore wind chop 'waves', but yesterday he had clean little ramps, great wind and his favorite 3.8m allowing him to throw a few giant backloops outshooting even the best in altitude and landing with his usual level of ultra precision. Bernd Roediger was the only one brave / crazy enough to ride the waves so close to the rocks. It was a great show by all riders and certainly everyone made the most of the conditions to put on a wild show for the media crew that has come to Baja to cover this event.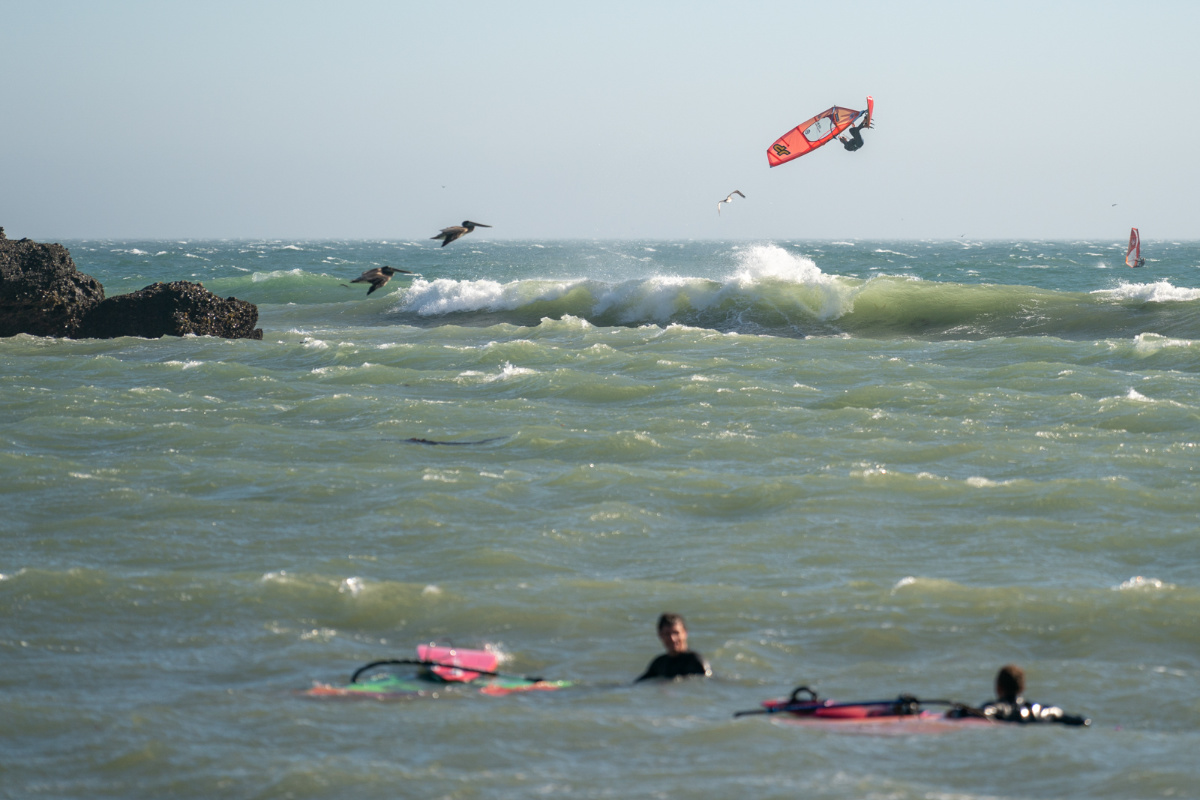 The day ended, as all do here, with a crowd of deeply exhausted riders, great stories of athletic madness, a stunning sunset, Baja fogs (more detail on these in coming days) and great good times that remind us all of how extraordinary it is just to be alive and have the privilege of enjoying this extraordinary place in the remote Baja desert. What a day!
The forecast is for slightly better swell today and we may be running Amateur division today with the pro riders looking forward to a swell due to arrive on Friday. Perfection requires patience.
Stay tuned to our social media channels for updates throughout the week (Instagram and Facebook).