The 2019 edition of the Baja Desert Showdown is set to begin. The IWT Riders and Crew have arrived and are settled in to their respective camps. Some have chosen to stay in the luxury of our host at SoloSports, while other choose to rough it on their own with various van camps. The trick is to provide shelter from the relentless sun, wind, and dust that blasts through the desert on any given day.
In contrast to the harsh conditions on land, the ocean is a playground when the wind and waves line up, which they so often do. Generally speaking, mornings are calm with fog and glassy surf conditions. By mid-day the fog has burned off, and the wind rises to a steady breeze of 15-20 knots making for perfect side off down the line wave riding.
Sunday, the opening day of the competition window, saw good wind, but small waves. Head judge Duncan Coombs called a 10am briefing, and immediately postponed until 3pm just in case contestable conditions showed up for the evening. At 3pm the contest was called off for the day, but this didn't stop sailors from finding the few waves that were on offer.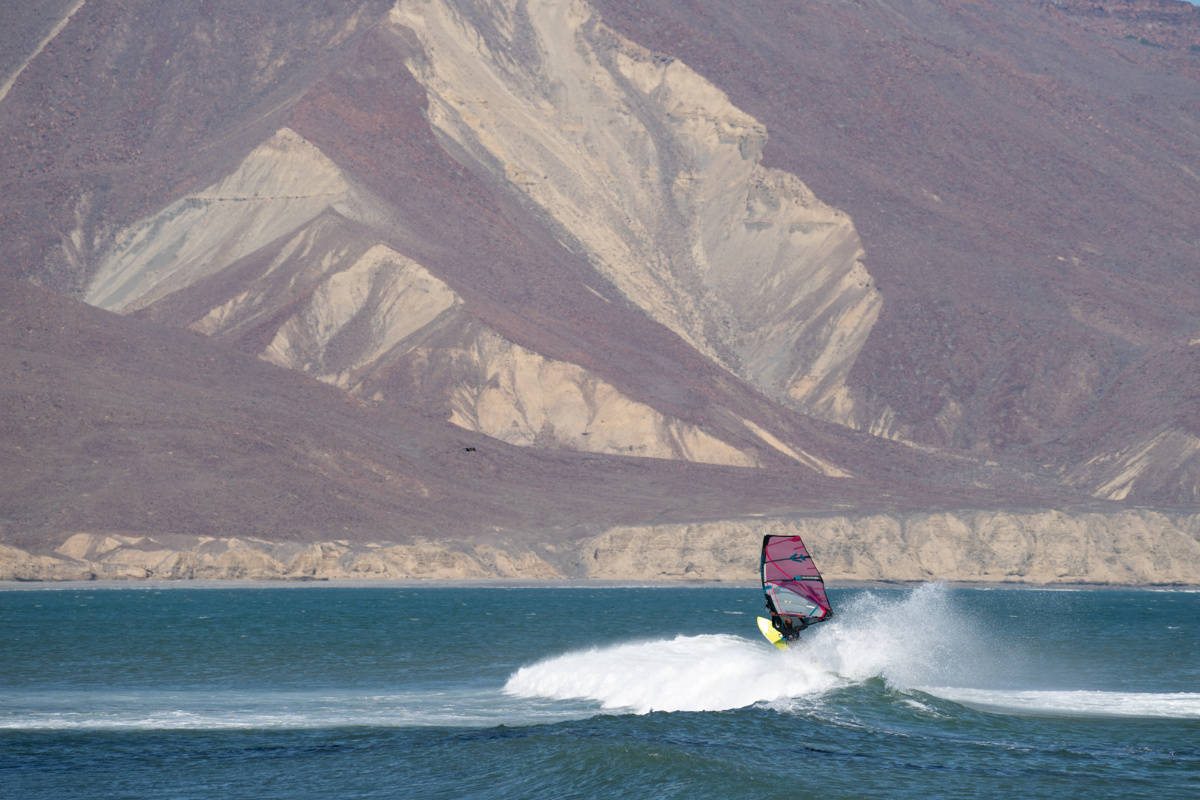 Even with virtually no swell in the water, there is still a wide variety of sailing to be enjoyed. From the occasional point wave peeling just off the rocks, to the slow rolling beach break, to the shifty outer bombora peak, to the jumping outside the island, and all the way up to the northern bay, there was something for anyone who wanted it.
Some riders chose to have a rest day, and others chose to maximize their water time at the playground that Punta San Carlos is. Keep an eye on our social media channels for updates throughout the week (Instagram and Facebook).