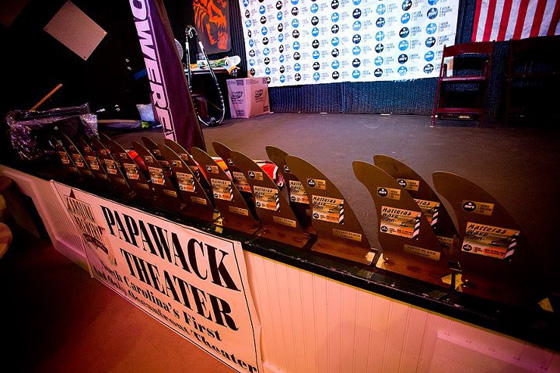 The final day of the Hatteras Wave Jam saw a solid swell hit the Island. With only a few hours left in the contest window the wind gods smiled on the AWT once again providing incredible port-tack conditions to run the Pro, Women and Youth heats… plus an Amateur/Masters Expression Session for a Chinook Pro-1 Carbon boom.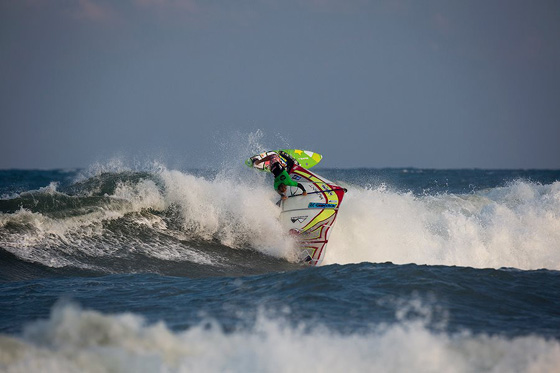 Pro heats were set for 15-minutes and the judges score cards were quickly filled up as there were plenty of waves providing long and rip-able rides. The final heat came down to an epic battle between Camille Juban, Fabrice Beaux and Morgan Noireaux. It was a super close contest with Juban's Goiter (photo above) giving him the edge over the smooth sailing Beaux and slashy Noireaux.
The Youth final was a head-to-head contest between local Ian Stokes and west coast ripper Fiona Wylde. Stokes' experience in the challenging Hatteras conditions made a difference allowing him to sail to victory.
Miho Tanaka took the Women's crown by narrowly defeating Fiona Wylde, Ingrid Larouche and Sam Bittner. The women had sailed a heat in lack-luster conditions on the previous day so it was good to see them get a second chance in some bigger waves and stronger wind.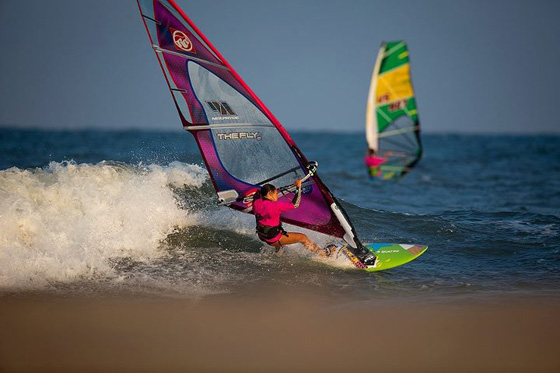 The Amateur/Masters Expression Session gave all the sailors watching the exciting pro heats a chance to hit the water and show their wave riding ability. It was crowded on the water but there were so many waves it made for an action packed 20-minute heat. The standout sailor and winner of a Chinook Pro-1 Carbon Boom was MacRae Wylde… congrats!
With the competition in the books and the sun setting everyone headed over to the Koru Beach Klub for amazing final send-off party. Beer flowed and North Carolina BBQ was enjoyed. Not only were all the winners crowned for the Hatteras Wave Jam, but everyone in attendance won something in the huge raffle. The final drawings of the evening were for a Goya Guru sail and a Hot Sails Maui FireLight sail…leaving these winners in particular walking out of the party with great toys to play with this Fall.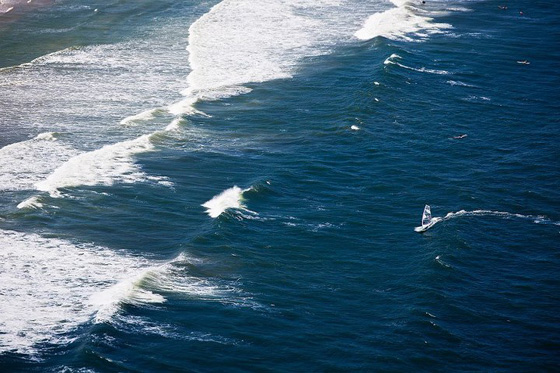 Thanks to all the organizers, sponsors, competitors and volunteers for making the 2012 AWT Hatteras Wave Jam such an epic week of fun both on and off the water!