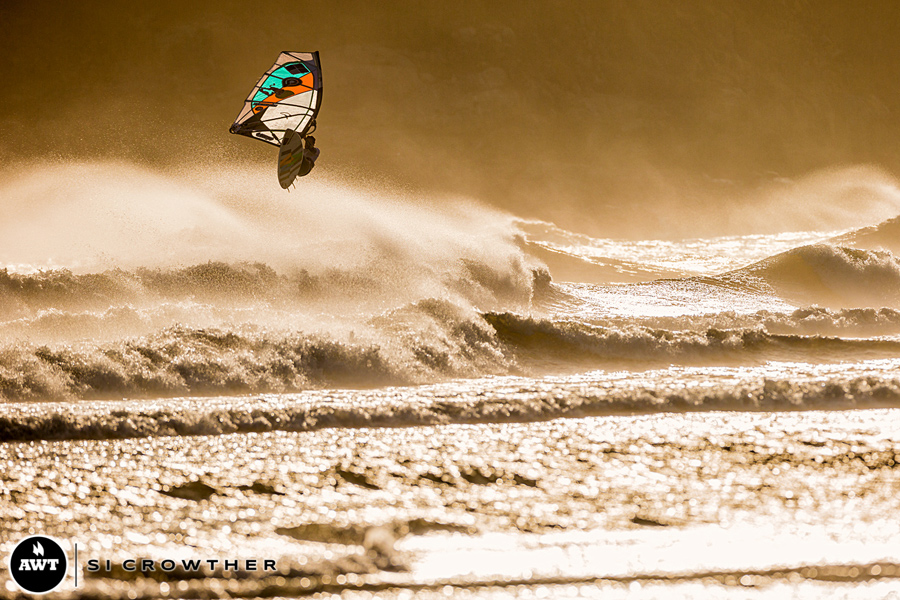 AWT – Pacasmayo Classic 2014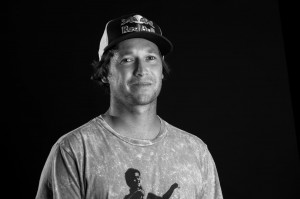 The Pacasmayo Classic is like no other on the American Windsurfing Tour. Being our only stop outside of North America, it is a gateway to a whole new world of windsurfing. The Pacasmayo Classic is an opportunity for riders based in South America to highlight their talents, and for traveling Tour riders to challenge themselves in the endless Peruvian waves. For me, the Pacasmayo Classic was the highlight of my entire year. I couldn't believe my weary eyes as we arrived to perfect 2 mile long waves stretching from the El Faro lighthouse to the pier in the town. Thanks to imagery, wave tales and even a Guinness world record which came out of last year's AWT mission south, riders from all over the world have decided to make the pilgrimage to the El Far Adventure Resort this year. Current AWT tour leader and JP Aloha Classic winner Levi Siver (Quatro, Goya, MFC, Red Bull) has been enticed, and will be making his first appearance at the now world famous break. We wanted to catch up with him and ask a few questions about his decision, the AWT and windsurfing in general;
1)   What made you first consider a trip to the Pacasmayo Classic?
I've heard good things about the wave and it's nice to go somewhere new. The wave looks so long it would be great place to train my port tack sailing and get the feeling back. I haven't focused on port tack for a while and I'm ready to hopefully improve on my switch foot riding. I'm going more for the experience and training then for the event but I'm fired up to do the event too. 
2)   We have seen and heard a few things about your new boards online, anything you can tell us about and what will you be packing for Pacasmayo?
Yes and no. I'm always working on new stuff with Keith. Were looking for ways to improve the turns in our boards and bring out more of a surf line in our sailing. I've learned though to keep consistency in your quiver so you know your boards really well and it becomes like instinct when you ride them. 
3)   Who do you think are going to be your biggest rivals in Peru?
The usual suspects like other AWT events. Camille would be the toughest since he's been winning down there and he's a ripper on that tack too. I'm sure the local rippers know the wave really well so it'll be a great event.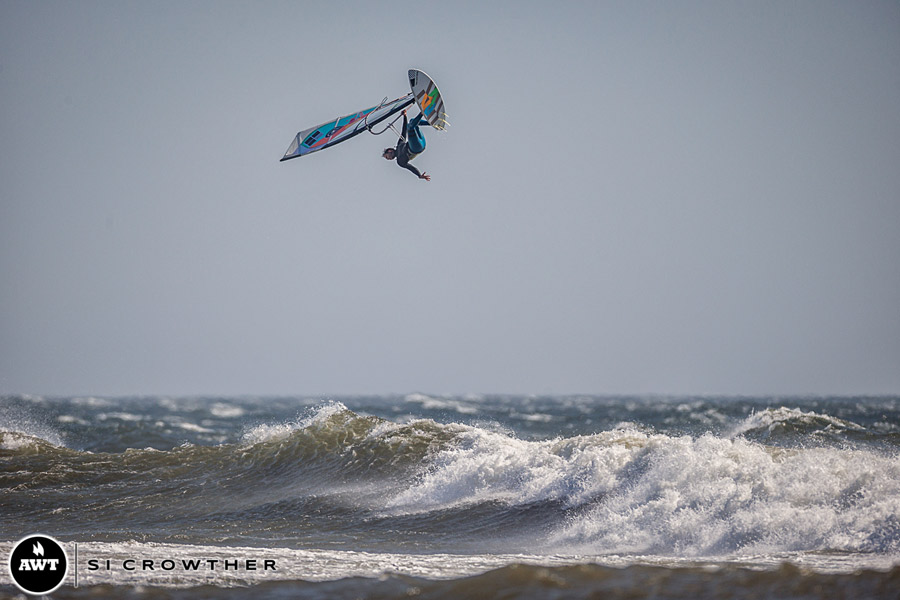 4)   The AWT is gaining a wider and wider audience and increasingly diverse range of competitors, what do you think is inspiring this change and what would you say to someone considering attending an event for the first time?
Having new locations with real wave riding events I think attracts a lot of people.  There's so many spots to have events and it's nice to see the AWT taking advantage of all these gold mine spots around the world that are just sitting there waiting for it.  People are ready for this and if the prize money gets bigger then watch out it'll shake things up even more and demand a world connecting tour that I think would be great for our sport.  
5)   With a first PWA event win at the JP Aloha Classic and your recent AWT win at Pistol River, are we now seeing a new even more competitive Levi and if so what is the driving force behind that?
I think so. Once I turned 30 it just started coming together for me. I took that long break from competing and I became a better sailor for it. I unlearned some bad habits and mindsets I had in my 20's. I turned the page on that and it feels good to have success in the contest arena. I know it was painful to watch me not reaching my potential in the past. Just in a few years I've had 4 wins on the AWT and a PWA World Cup win so it's been a turning point for me.  I feel more excited about good events in good conditions because I think it can be a positive thing for our sport.  In the right spirit events can be a celebration of windsurfing and the talent and a way to tell the story of our sport to outside people.  
6)   We have seen some changes to the format of the AWT brackets recently, how have these influenced the way you plan and approach your heats?
I like having one final and doing the ASP format.  I think it's easy to follow and brings more clarity to the viewers.  Having those second chance rounds are nice. They work good if you have a hard draw or you struggle to flow in your first heat.
7)   Have you ever had a Pisco Sour?
No but I'm sure you've had a few Chris!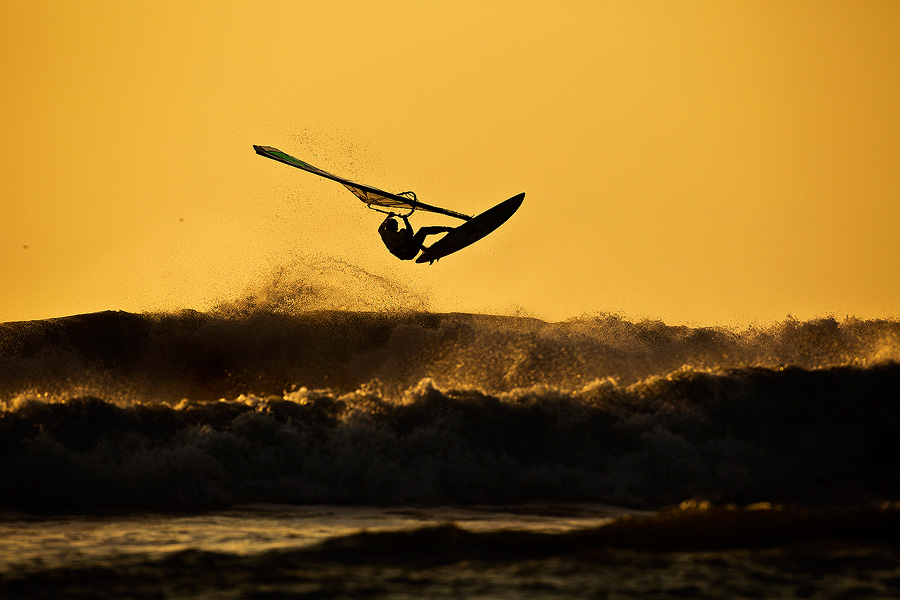 8)   What are tips for packing your equipment for such a long journey and avoiding excess baggage charges (or do you just smile at the check in staff at OGG)?
Bring what you need and no more.  Keep the weight down if you need to put bases and extensions in your clothing bag then do it.  I like to even out the weight and only bring what I'll use.  I hate having too much stuff but it sucks when you don't have enough so it's a process of eliminating the stuff that will probably just sit in the bag the whole trip.
9)   What are you looking forward to the most about your first visit to the Pacasmayo Classic?
Hopefully meet some new friends, ride some long waves and eat some delicious food. 
Thank you Levi for your insights, see you on the plane!
With just a couple of weeks before the start of the 2014 AWT Pacasmayo Classic its not too late to book your tickets and join the fun and competition which the event has to offer. If you are interested in finding out more please get in touch with Sam Bittner (AWT Tour Director) or Chris Freeman (AWT Head Judge) via email. We hope to see you there and be part of your Peruvian dreams.
Aloha
Chris Freeman, AWT Head Judge
Email Sam – sam@tradewindevents.com
Email Chris – chris@blackprojectfins.com