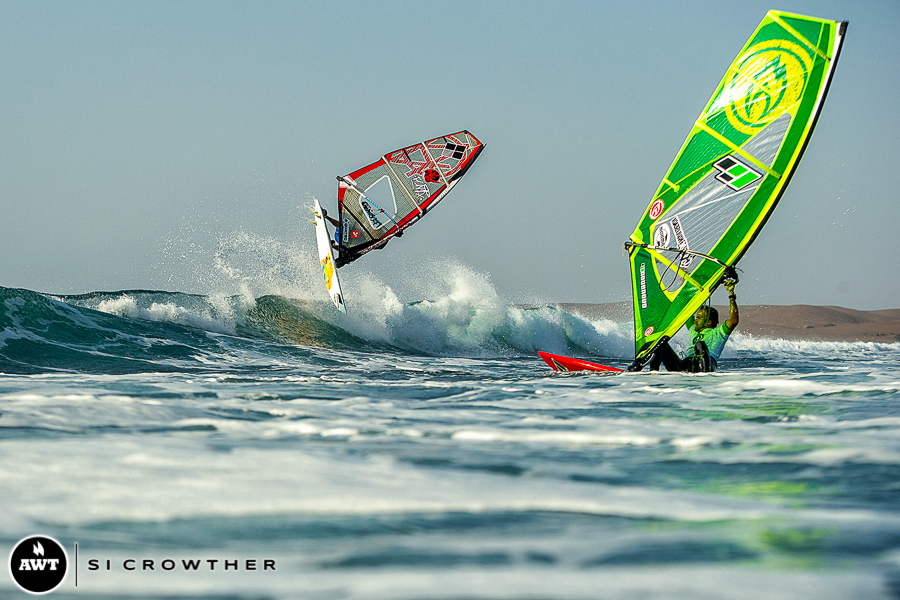 What a phenomenal day here on day 5 of the AWT Goya Cabo Verde Pro! With strong north easterly winds blowing again, and a dwindling swell forecast, the call was made by head judge Chris Freeman to bring the pro riders back to 'Little Ho'okipa'/'Secret Spot'. By midday, the lines of swell were starting to roll in. If a little smaller than yesterday, they still had enough power and size to send the pros back out and begin the countdown to the epic final.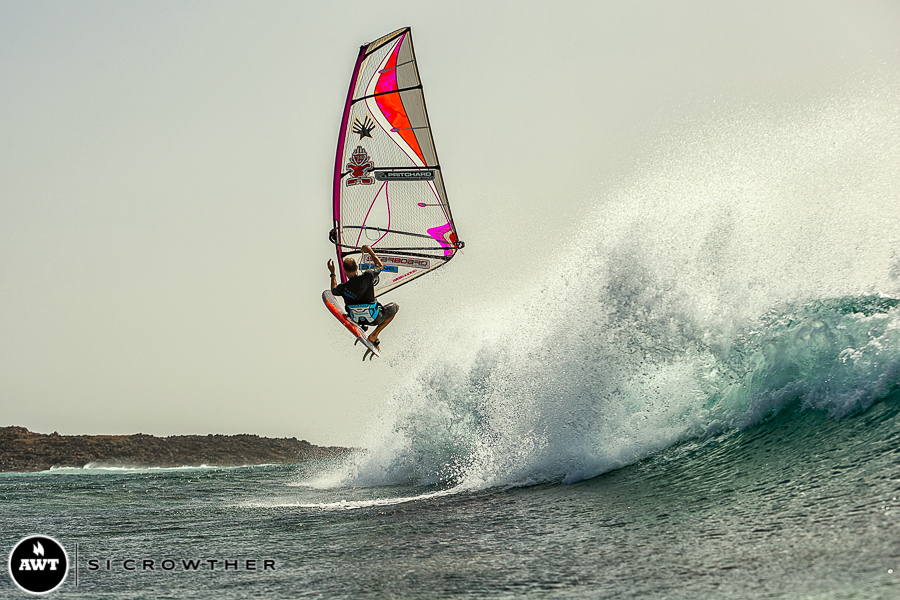 Heat 9 and 10 of the pros saw Camille Juban and Kevin Pritchard winning and sailing with ease through to the next round. Heat 11 was won by Boujmaa while heat 12 was taken by Goya/Quatro rider and San Carlos local Joey Sanchez who used his down-the -line starboard tack skills to dominate some clean set waves. Some stand out performances came in the shape of Kevin McGillivary who picked off some of the best set waves of the day and boosted some sizable aerials, along with young gun Tom Juban who has shown significant improvement in his riding and competition technique throughout the contest. Mateo Spanu narrowly lost out as did Moroccan ripper Soufian. As we moved into heats 13 and 14 it was time to decide on the top 4 riders. As in previous heats Kevin McGillivray and Tom Juban stood out and took joint 5th place ultimately and were followed in joint 7th place with Russ Faurot and Joey Sanchez.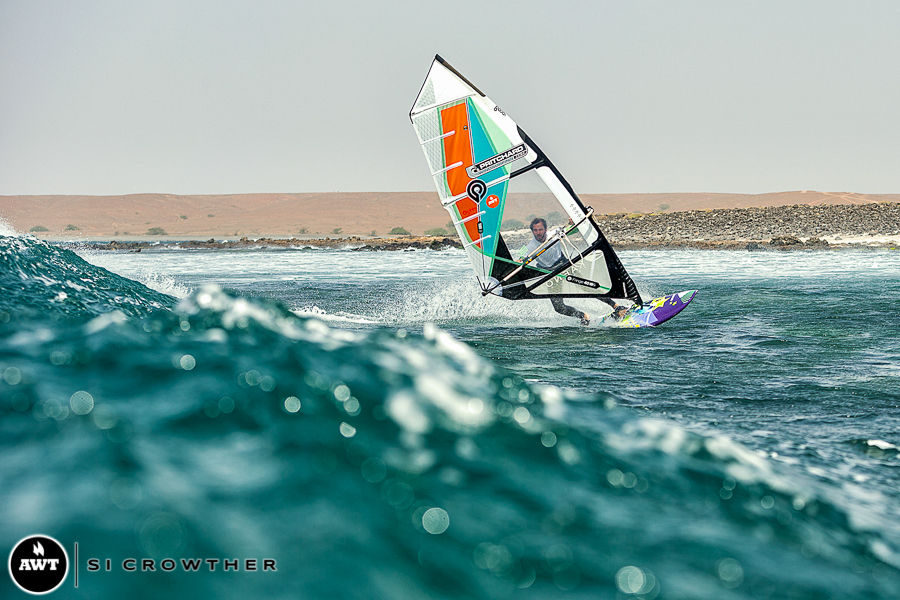 That left the final 4 standing, Kauli Seadi, Kevin Pritchard, Boujmaa Guilloul and Camille Juban. A serious line-up for some serious competition lay ahead including 2 World champions and 2 AWT pro champions. The wind blew consistently all day with the riders sailing on 4.0-4.7 sails and fully powered up. The wave sets were inconsistent, but when they did appear, they pealed right from the point providing the sailors with a perfect canvas to express both style and variability. A standard ride scoring in the 8.5+ range typically featured 3-4 fluid linking turns and a cleanly landed maneuver.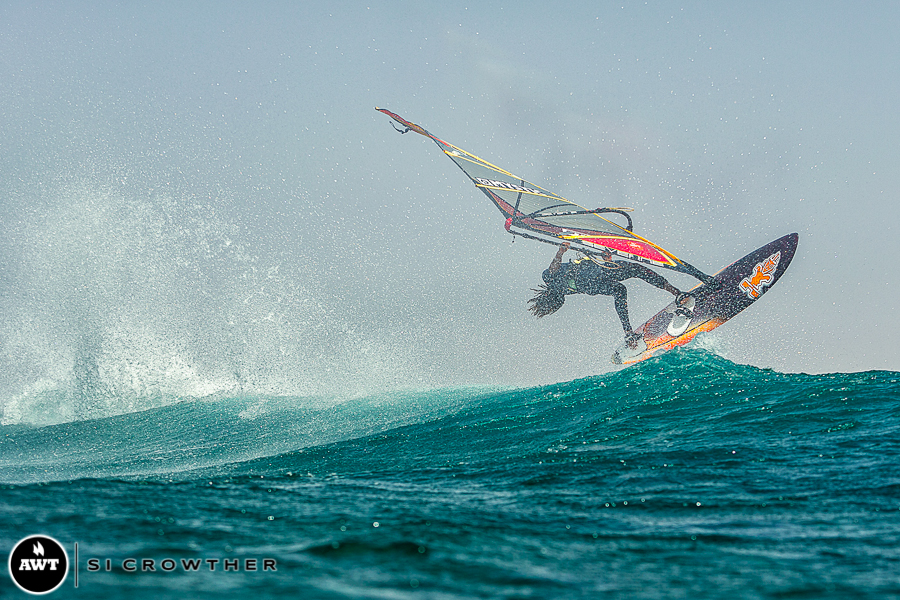 Semi final one saw Kevin Pritchard face Kauli Seadi. As always Pritchard used his contest savvy to pick off the larger set waves and tore them apart with his gauging turns but Seadi pulled into first just narrowly by laying down his trade-mark tight turns in combo with huge super-clean goitres. Semi final 2 featured Boujmaa Guilloul and Camille Juban. Boujmaa dominated from the start and posted some massive scores, as usual just absolutely going for it. Trade mark goitre in combo with full-power turns and his trade-mark head dip aerial put him well in the lead until half way through the heat Camille stomped in with 2 huge back to back scores featuring a goitre in the close out section landed cleanly into the flats. The final scores had the 2 neck and neck with Juban ultimately claiming the win.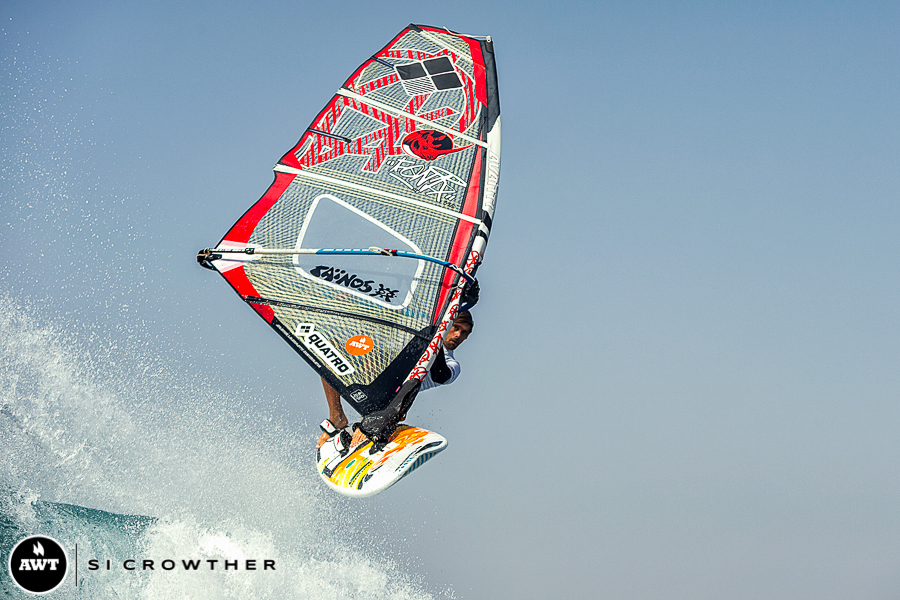 Then it was on to the losers final of Pritchard against Boujmaa. Kevin opened the heat with a massive score after he shredded a point set wave and boosted a sick one footed aerial in the most critical section of a logo high wave. Landing super cleanly, he went on to finish the wave in his classic smooth style. Boujmaa held his nerve, and after a couple of epic all-time no footed aerials and crashes he found his form. Picking off another amazing point wave, he used critical vertical turns along with a sick goitre and and a one handed aerial to bag himself a winning wave and ultimately taking 3rd place.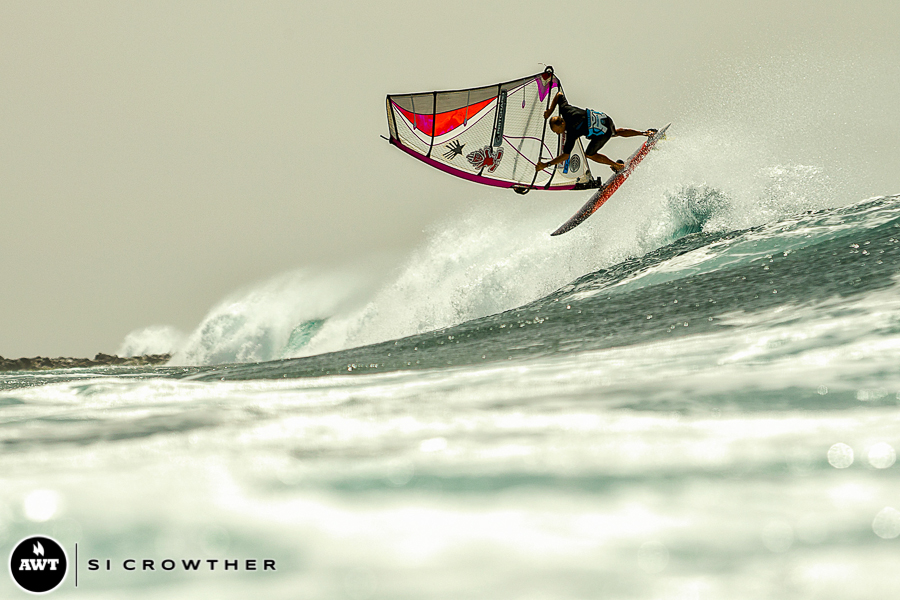 And finally, it was on to the head to head of the Pro final, featuring previous world title holder Kauli Seadi and previous AWT overall champion Camille Juban. The heats were at this stage a longer duration, giving the riders a chance to wait outside for the larger set waves, and also to rake up a wave total of 10-15 waves per heat. This final was a showdown of 2 very different styles but very similar abilities. These guys are class acts and both had an arsenal of maneuvers to draw from. Kauli as usual rode his boards with his fluid, in-the-pocket tight style, and added some phenomenally technical goitres and aerials into the mix. Camille responded with his own unique power-house fluid style of wave riding with one of the highest, most critical goitres we saw all day. It was a genuine battle royale, and throughout the event it was anyone's guess as to who took the win. But ultimately it came down to Camille Juban linking some amazing turns and maneuvers to take the win, with Kauli Seadi in second place!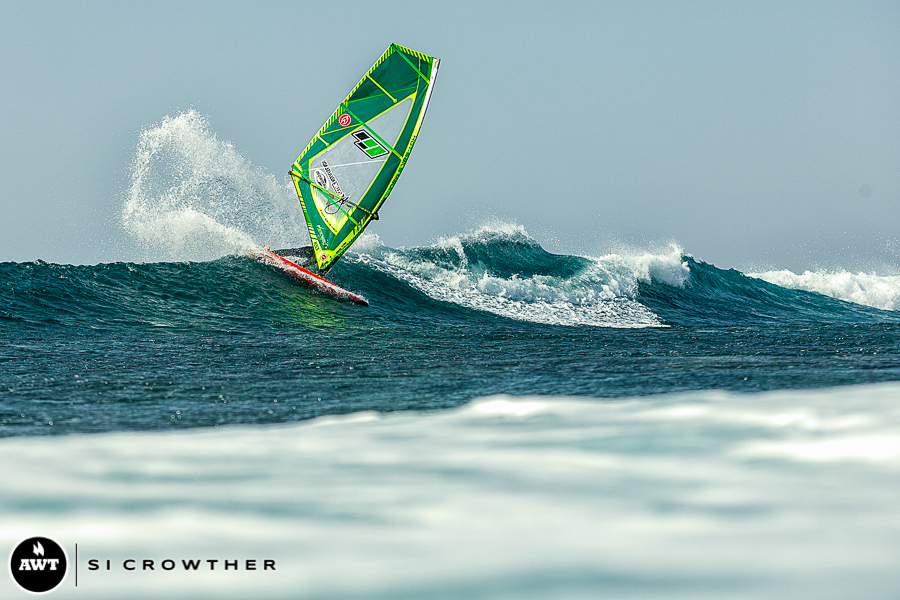 A huge sigh of relief and a massive smile was plastered across the faces of all the AWT crew and competitors. Another hugely successful AWT event and 3 new champions were crowned in their respective divisions, Camille Juban wining the pro, Katie McAnena winning her first AWT women's contest and Patirck Mazur winning the amateurs fleet.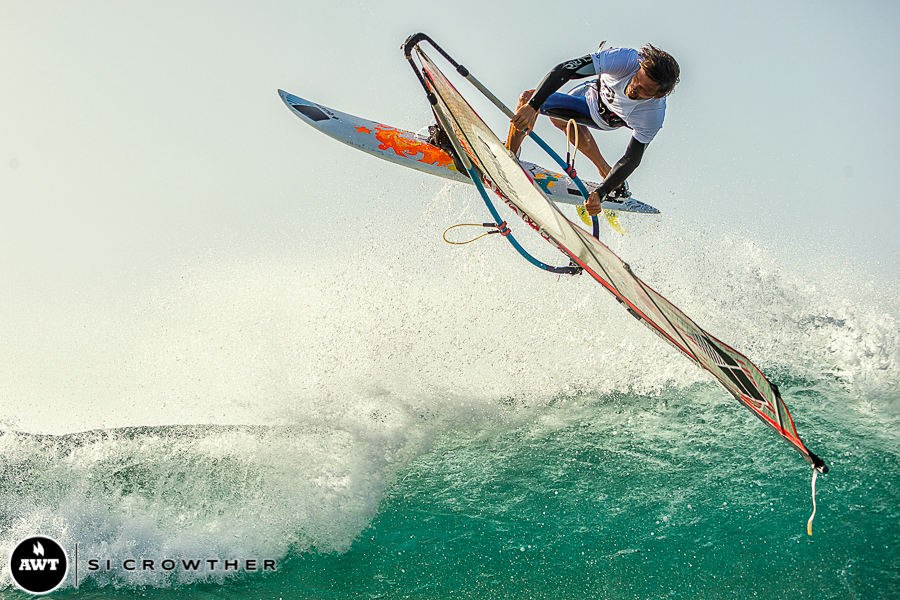 Meanwhile at Ponta Preta there was a special day for the local children where 100 children took part in surf and windsurf lessons with locals and competitors teaching them and introducing them to the stoke of the sport all led by local legend Vickey Abbott.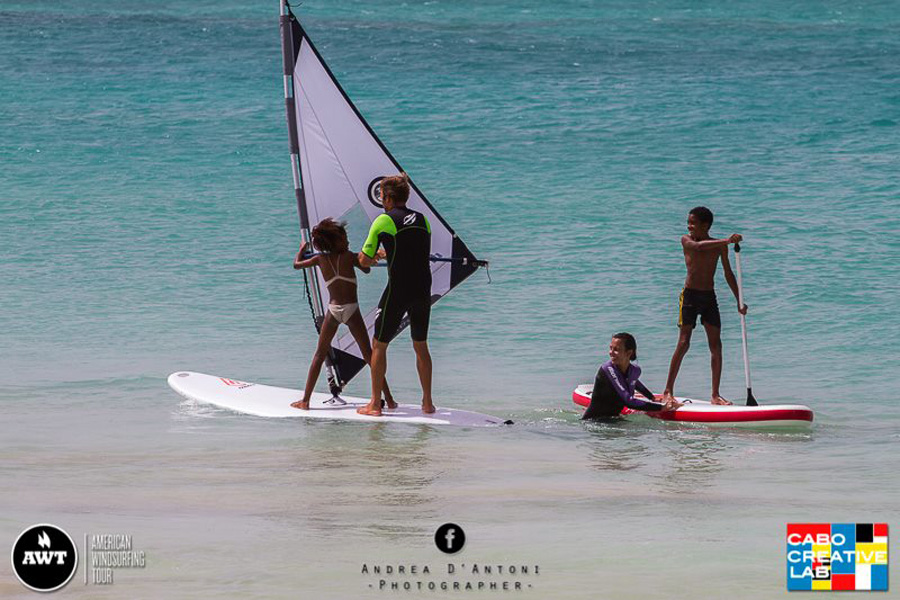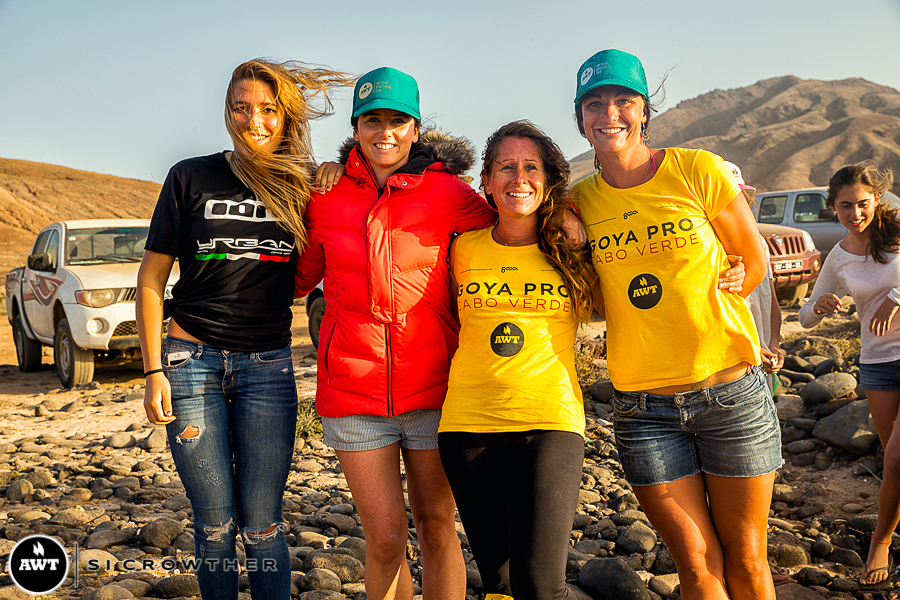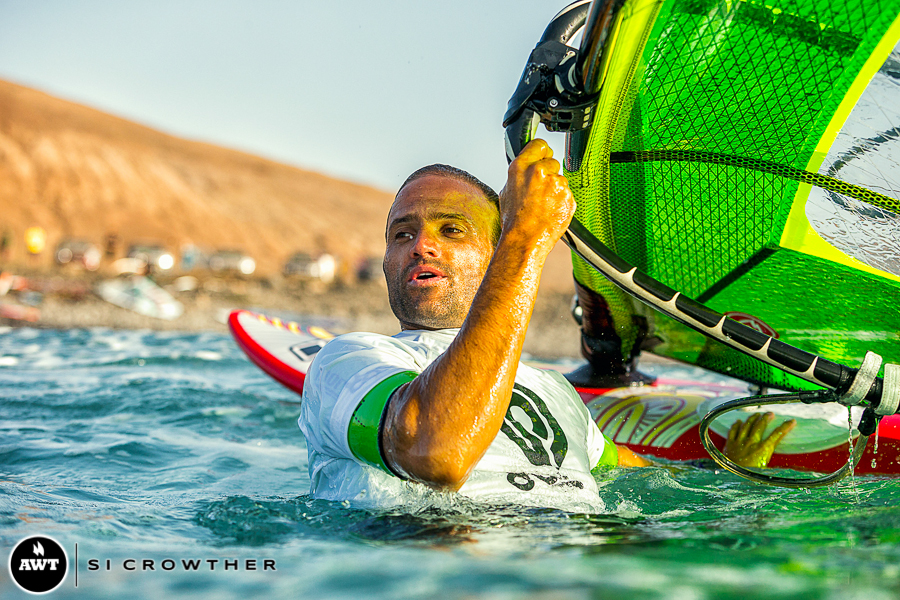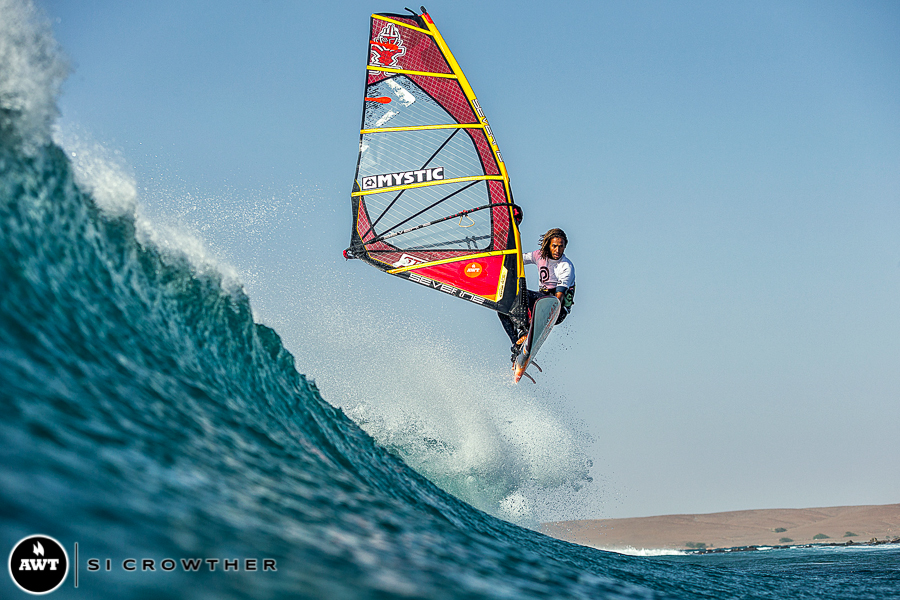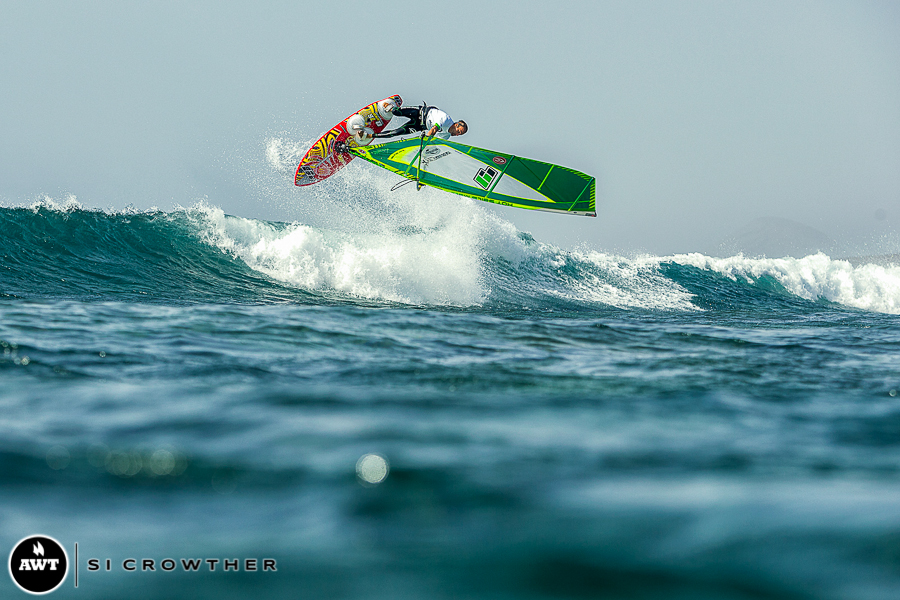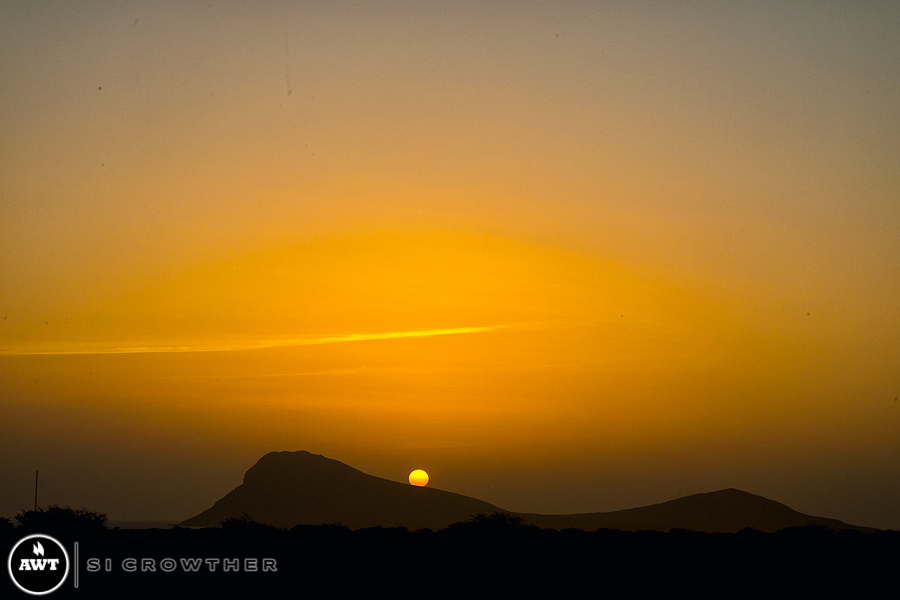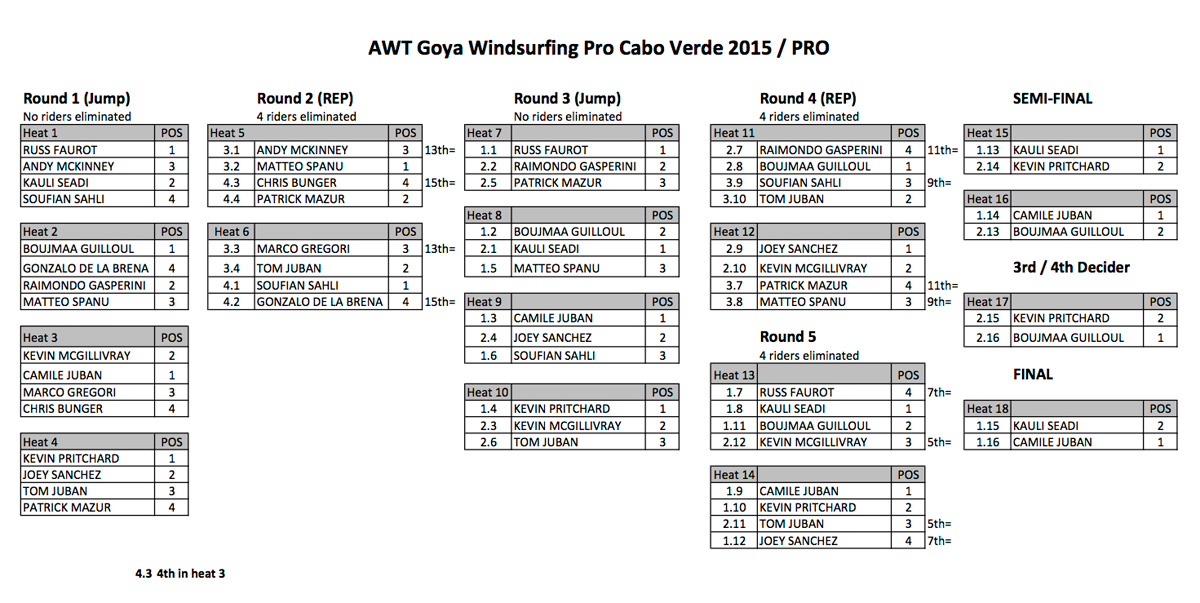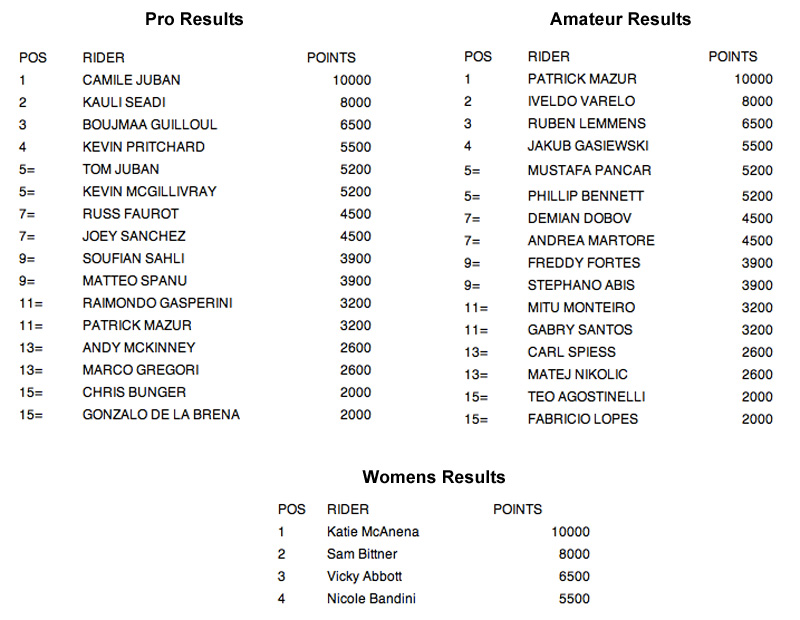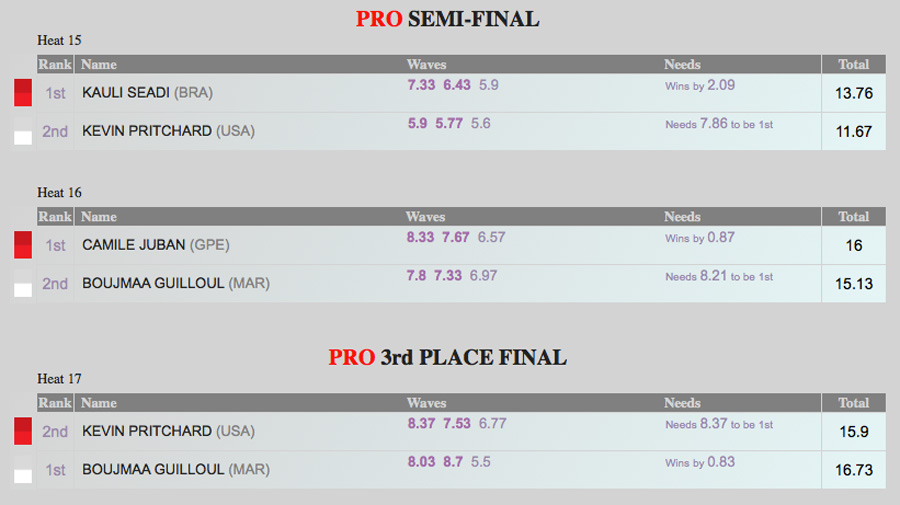 Champions Crowned: AWT Goya Cabo Verde Pro from American Windsurfing Tour on Vimeo.