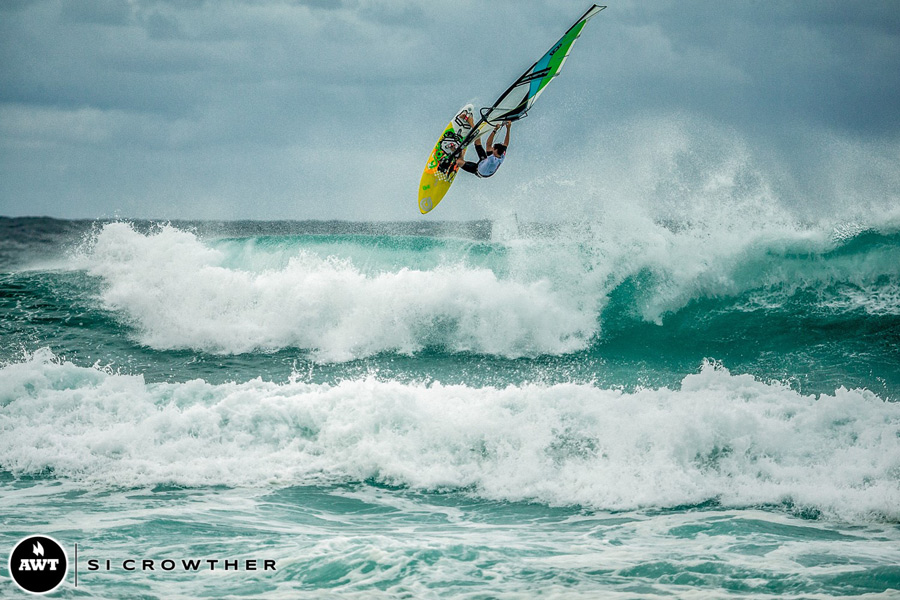 Text by Amy Carter
Day three of the Severne Starboard Aloha Classic saw the AWT competition put on hold, whilst the PWA took centre stage.
Massive swell continued to roll through Ho'okipa Beach Park as the best of the AWT took on the trials to face the top riders from around the world.
Kai Katchadourian, Bryan Metcalfe-Perez, Jazz Glickenhaus, Casey Hauser, Nathan Mershon, Jake Miller and Sean Aiken represented the AWT well making it through to the first round of the PWA. They unfortunately didn't make it through to round two, but sailed exceptionally well in the tricky conditions. It was also an early exit for Levi Siver, but we are sure he will make a comeback in the double elimination, as can any of the previously mentioned riders.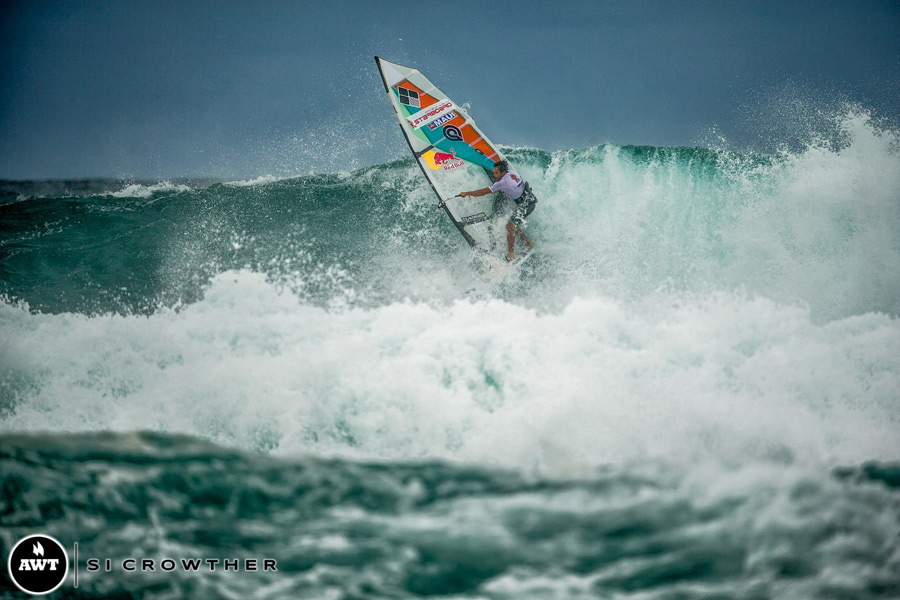 Of the US riders Josh Stone, Robby Naish and Morgan Noireaux made it through to the second round, but it was only Naish and Noireaux that progressed further into the third. Noireaux was absolutely on fire today, as was fellow AWT competitorMarcilio Browne and yesterday's AWT pro champion Boujmaa Guilloul. There are just a few more heats of the single elimination of the PWA, then the PWA will decide whether to go on with the men's double or whether to send out the women's fleet. The women's PWA will also see the best of Maui take on the best from the rest of the world in a real battle of the titans.
All AWT fleets are on hold at the moment, there will be no AWT competition tomorrow – 1st November – but AWT competition will resume as soon as possible after this (stay tuned to facebook for more announcements) and we have some incredible brackets lined up for you.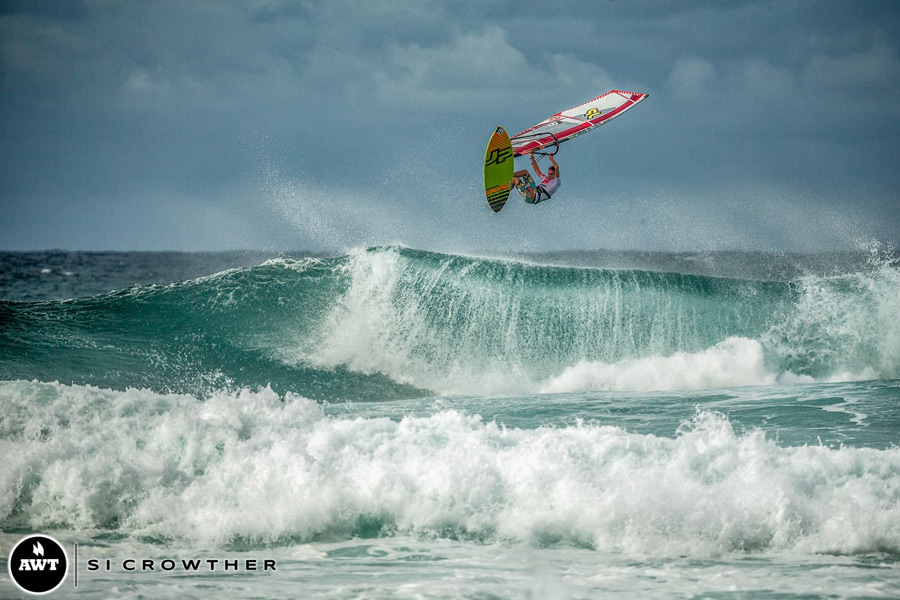 Below you can check out the finalised brackets for both the youth and the women; these are both stacked fleets and are sure to produce incredible competition. In the youth we have a lot of talented riders including 17-year-old Casey Rehrer who has recently more than proved himself at Ho'okipa, taking down big names in the pro AWT bracket. The women's fleet will also come down to the wire with riders including current AWT champion Ingrid Larouche and previous Aloha Classic winner Junko Nagoshi looking for the win.
Stay tuned to the AWT social media for updates on how the AWT riders are getting on in the PWA contest and for more updates on the AWT contest too. Tomorrow should be a nail-biting day and we would like to wish all the AWT regulars good luck in the continuing PWA contest.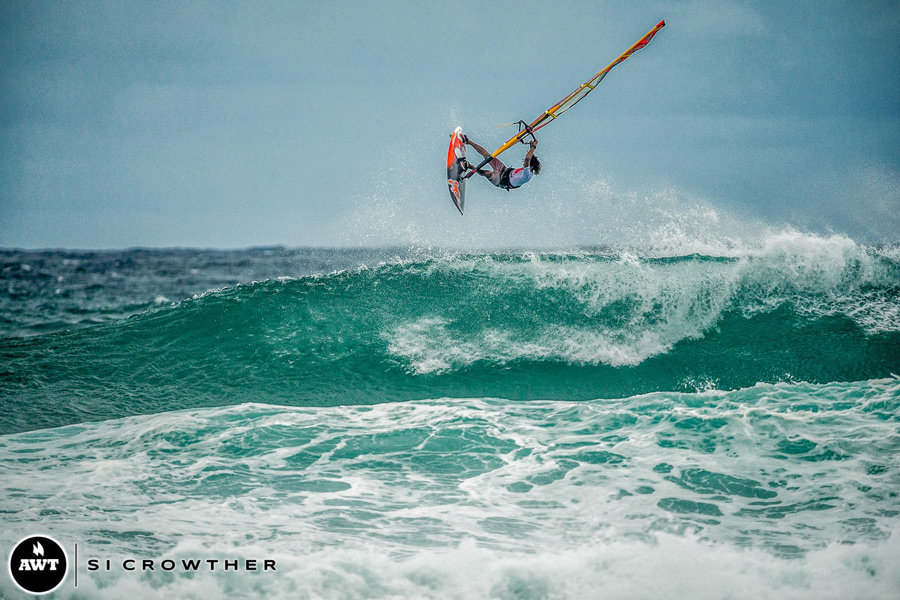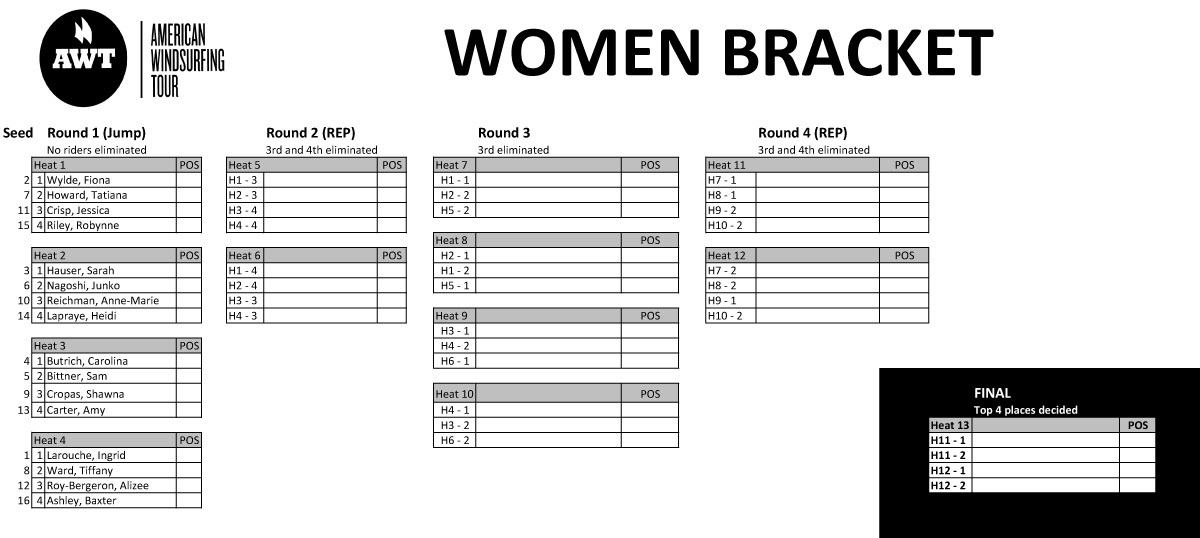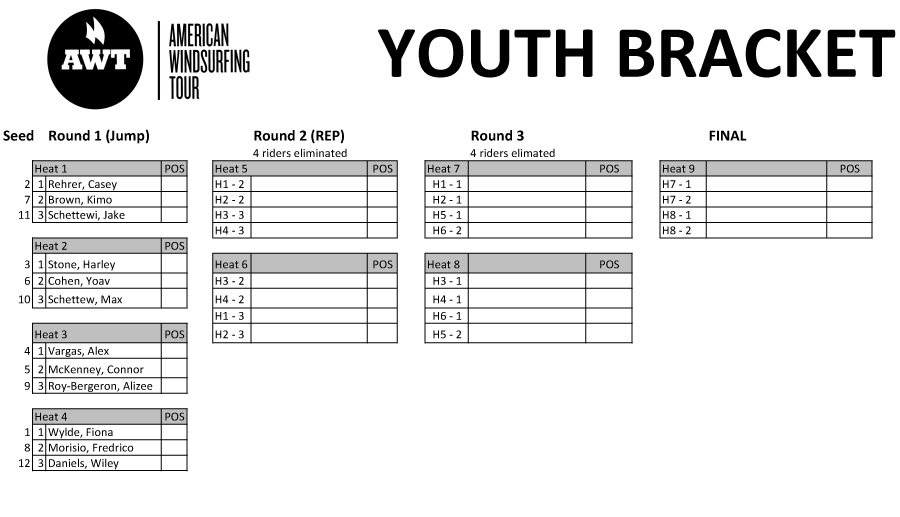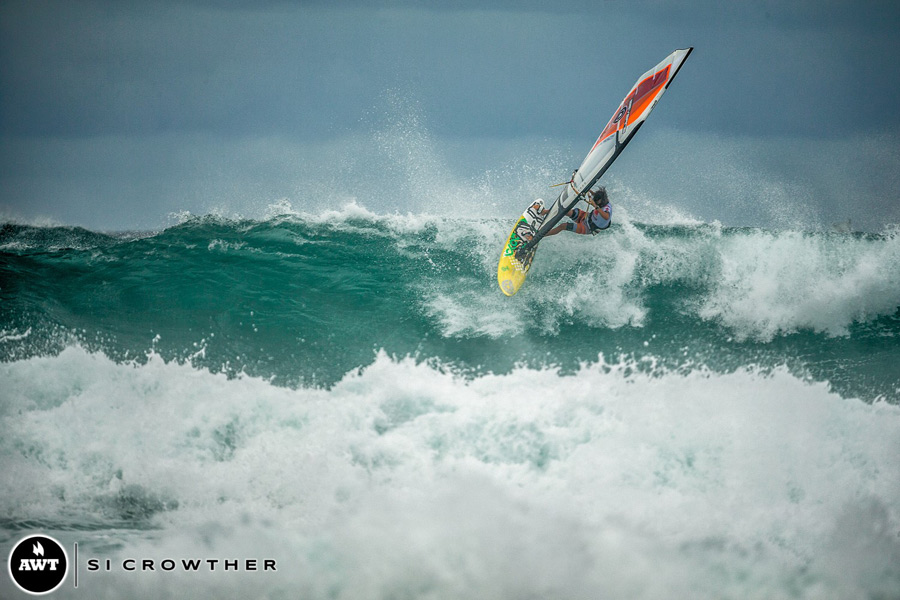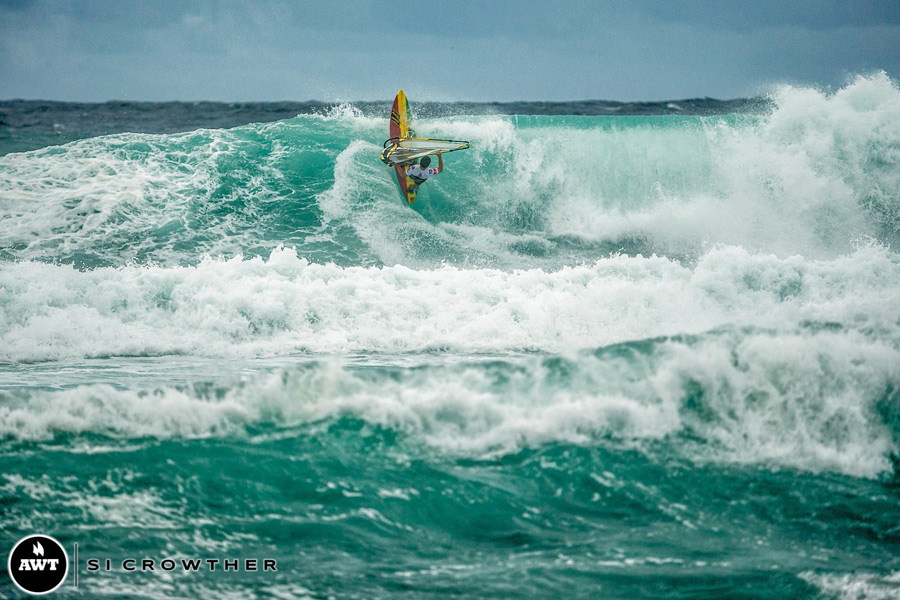 AWT Aloha Classic – Day 1 and 2 Highlights from alex@zon3.com on Vimeo.