Day 3 of the AWT Goya Cabo Verde Pro kicked off at the lesser known spot of 'Little Ho'okipa' or 'Secret Spot' at midday. The conditions were challenging with cross-on starboard tack wind and waves up to logo high on the sets. Head judge Chris Freeman liaised with the local and seasoned AWT judging staff and the call was made to send the amateurs out first, followed by the ladies and then the pros who would hold an expression session.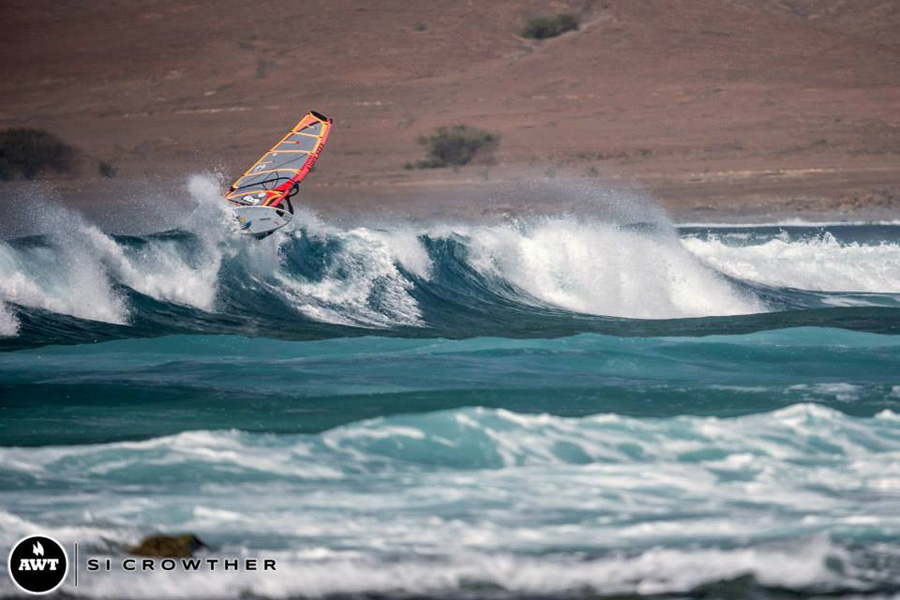 Up first was heat one of the amateurs that saw Iveldo Varelo sail to success followed by the other heat leaders Phillip Bennett, Patrick Mazur and Reuben Lemmens. They were accompanied by the 2nd place riders in the heats. It was undoubtedly a day of challenging conditions with wave selection and technical riding taking the sailors through to the next rounds. There was no room for error with the building swell and tricky wind direction demanding on-form and precision technique if you wanted to pass to the next round and avoid the repercharge. Following on from the men the ladies took to the stage to try to make their stamp on Cabo Verde's famed coastline. As with the amatuer heats the ladies struggled at times to find their true form and it was new-comer to the tour Italian rider Nicole Bandini who gracefully took the win. Closely on her heals was an on-form AWT tour director Miss Sam Bittner who showed her mixture of sailing prowess and savvy wave selection to take 2nd place, followed in 3rd by Katie McAnena and in 4th by Vickey Abbott.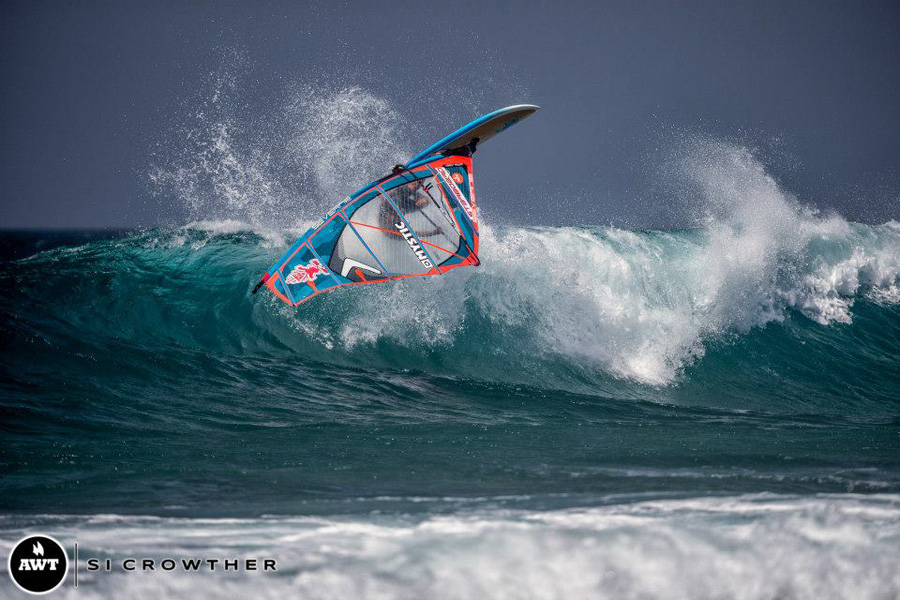 Then it was over to the pro fleet to shine and battle it out in a stacked expression session heat lasting 30 minutes and delivering some stand-put performances. With the swell building and the wind turning more side-shore the aerial maneuvers were being busted out and landed by all riders. Stand out performances came in the form of the top 4 riders; Camille Juban, Boujmaa Guilloul, Kevin Pritchard and Kauli Seadi. Camille took the highest scoring wave of the day with a 9.0 for his wave which linked fluid turns with a huge and cleanly landed 360. Boujmaa was super close behind him with his usual style of crazy skills and insane moves. Tied for 3rd place was Kevin Pritchard and Kauli Seadi who both mustered an impressive array of 360s, aerials, goitres and critical turns.
Results
WOMEN After 1 round
Nicole (0.7), Sam (2), Katie (3), Vicky (4)
Pro Expression #1
1st Camile
2nd Boujma
3rd= Kauli / KP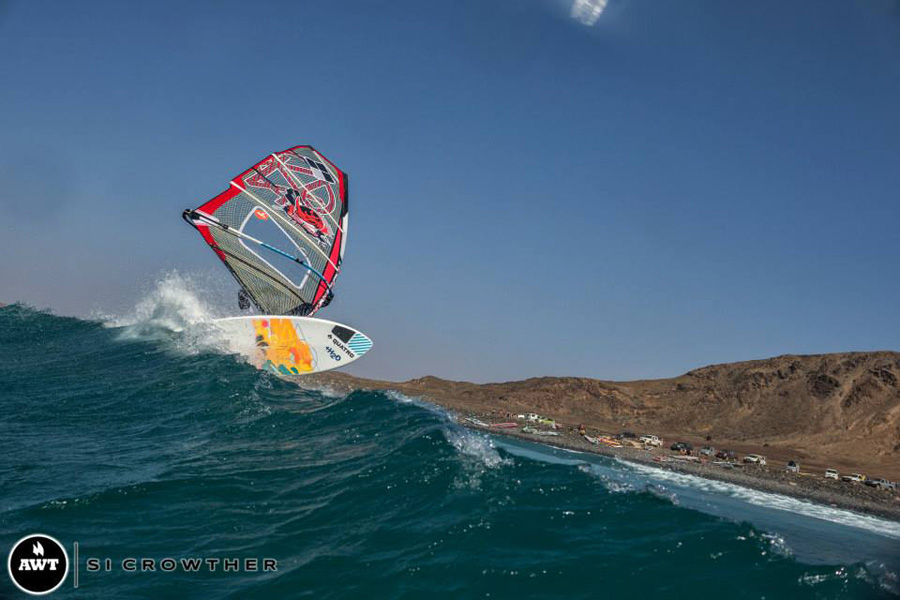 The sun set on another super-successful AWT day of contest and judging by tomorrow's forecast we're in for more of the same tomorrow!
First call is planned for 8am tomorrow morning with a first possible start at 9am. Stay tuned to the AWT website and our Facebook and Twitter pages for updates starting tomorrow morning with Skipper's meeting kicking off at 8.30am Ponta Preta! First round matchups can be seen here.