I think we can call today what it was: a hell of a lot of fun but not anything to do with windsurfing.
All the competitors were treated to another beautiful day here at the Inn of the Beachcomber, City of Gold Beach, Oregon. The spectacularly rugged and wild Oregon coast has so much to offer, there is never a dull moment, come rain or shine.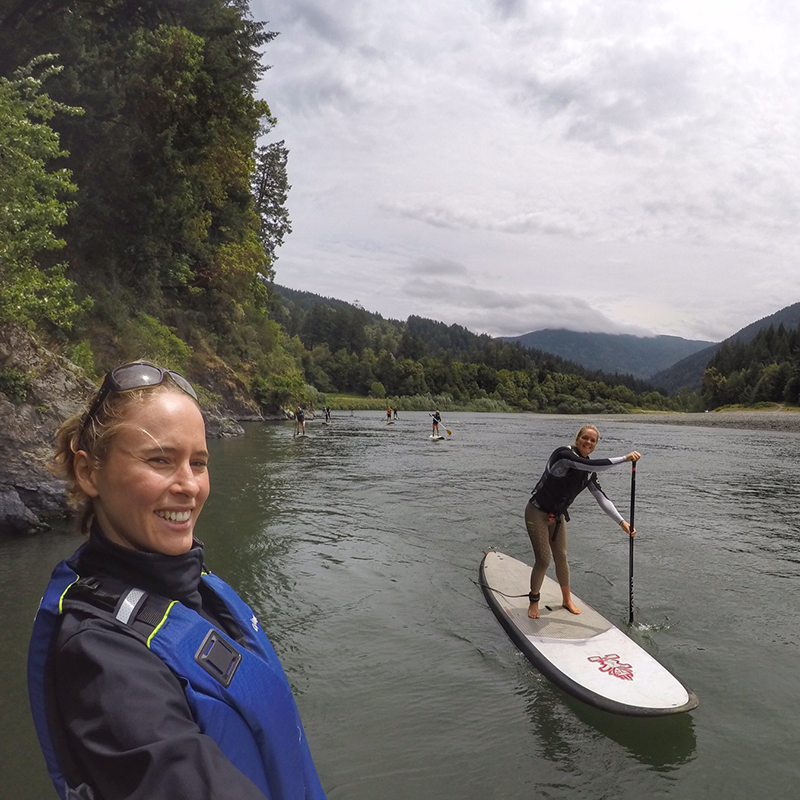 The majority undertook the challenge of a 7 mile SUP down The Rogue River. The backdrop was fabulous but it was tougher than most had imagined with some strong winds that threatened to blow some of the lightest back up stream. At times it seemed youngest Competitor Ze Schettewi was paddling backwards and some resorted to floating on currents downstream rather than paddling but it was worth every paddle stroke.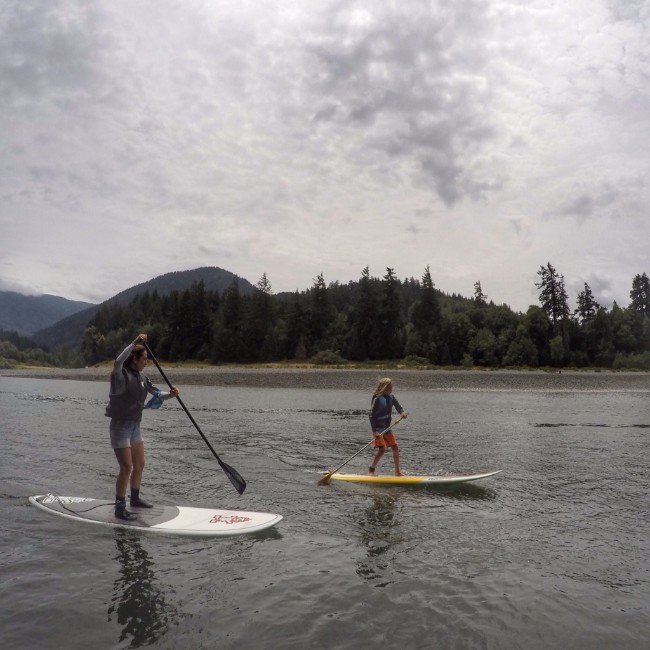 Meanwhile over on Pistol River Beach the Grand Master and others were being more industrious.
Dwight Bode, Colby Deer, Dana Miller, James Lundin and Scott Shoemaker were the chief engineers of what is now the m
ost elaborate judging tower to be erected atop of a Pistol River rock. It is quite the masterpiece which closely resembles the Fiji Pro Judging tower, although possibly not as secure sat on top of a rock in the middle of what is about to become a windswept wave bashed beach!
Whilst the GM's worked on their pet project others went out to catch the evenings H'ordeuvres. Jeff Albright, Vickey Abbott and Jenn Carlisle snuck a cheeky long boarding and SUP session in some fun time ankle snappers before paddling out to the infamous Pistol River rocks to harvest Mussels. These were quickly whisked off to the Beachcomber Inn under ice and cooked up for everyone on camp stoves with a generous dashing of White wine!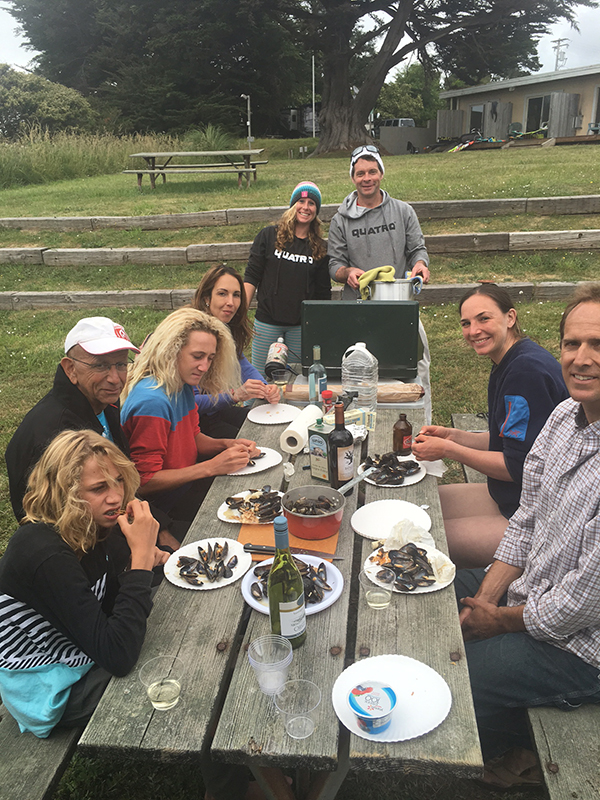 Finally, all weary bodies found their way to the delightful Italian Restaurant, Mangai Buff to be rewarded for the hard day's activities with a delicious selection of Italian food and entertained by the fabulous Luke Mathison, promising Amateur contender, ace Guitar player/singer and his cohort, Bass player Jake.
For tomorrow email notice will be sent out at 9am with intention to run heats if the wind shows. First possible start at 11am.
Text by Vickey Abbott