Pistol day 4 hammer down. What a day, where champions were slayed, moves were made, and Pistol River let its magic flow.
No time was wasted as the ladies opened with their semifinal heats.  Winds were filled in, and the women were deciding between 3.7 and 3.4 sails. It was clear that this would be a good day.  Sarah Hauser and Maria Andres traded set waves, riding with grace and power.  Sarah linked up a few more critical hits than Maria, advancing to the final and pushing Maria into a battle for third place.  Next up were Vickey Abbott and Arrianne Aukes.  Winds were increasing and the ramps were building.  Arrianne went into a perfectly executed forward straight away to take the early lead.  Vickey meanwhile started with a good wave ride, keeping the heat close.  Vickey then saw a big forward ramp on her way back out and sent a fully commited loop, to a slight over-rotation.  Unfortunately for Vickey, she sprained her ankle and knee upon landing.  She had to watch the rest of the contest from the sidelines, but remained in high spirits, knowing she sailed well in very challenging conditions.  Arrianne continued to push her wave riding, picking off a set wave, and riding it through to the inside.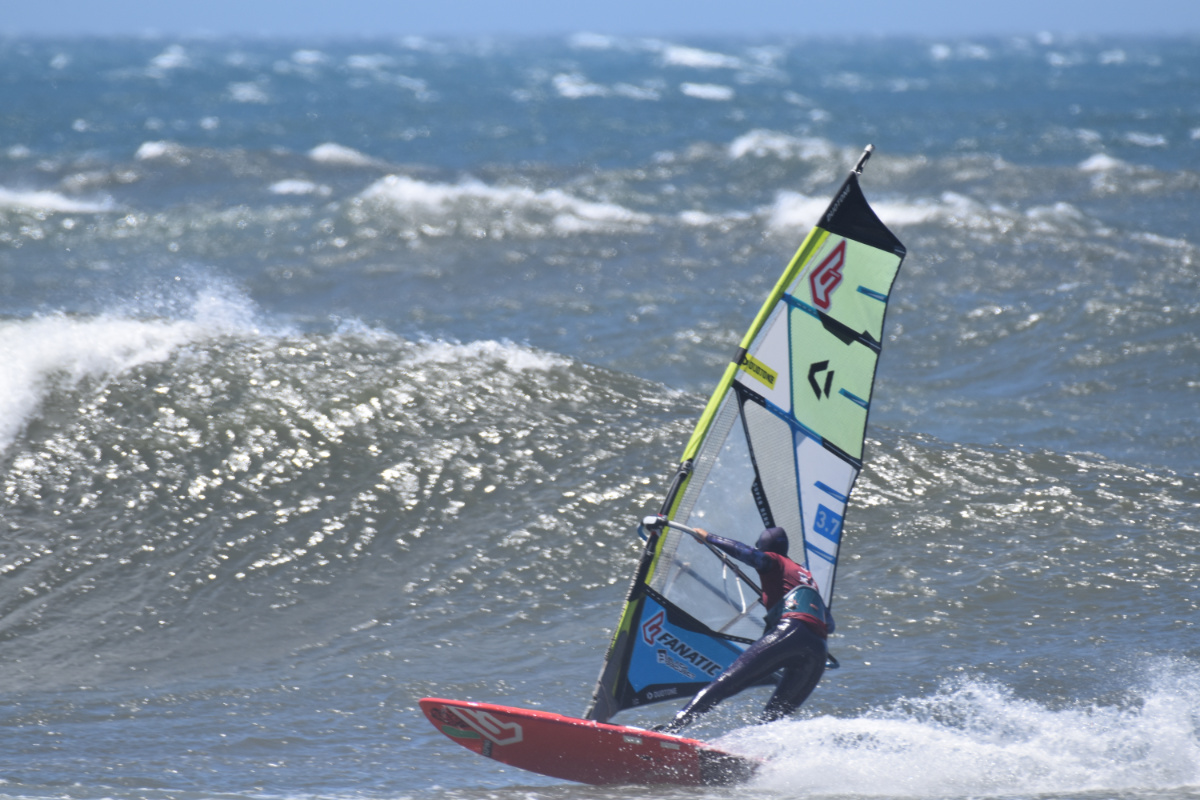 The Grand Masters were up next.  These guys looked like they were having the most fun. Dana Miller and James Lundin captured the moment perfectly deciding to share one of the best waves that came through during their heat.  The guys executed perfectly timed cross-overs to both score without an interference.  Jeff Henderson looked to be a man on a mission picking set waves, and ripping them apart.  He matched his tear on the waves with a perfectly executed backloop and a high table-top to fill out his score card.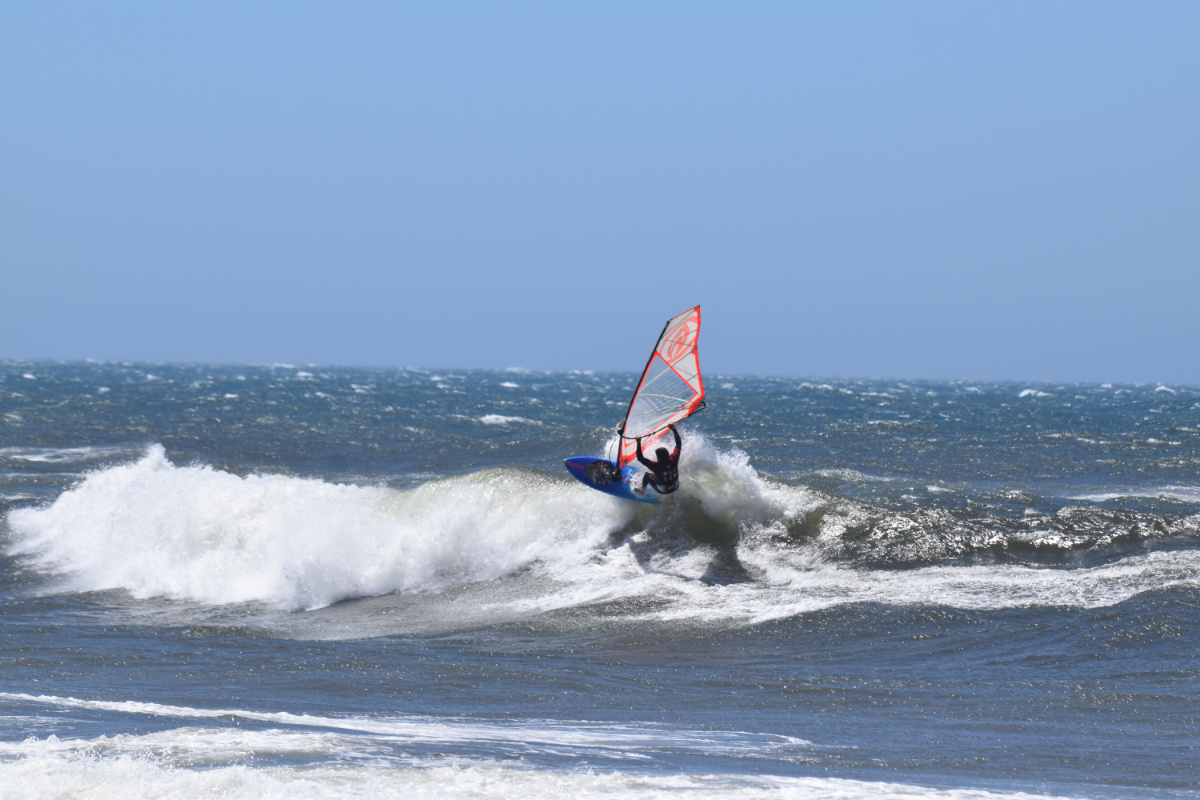 The third and final youth heat went off with a bang.  These guys all improved during this contest, but young Pepe Krause probably stood out the most.  He is charging hard, and nearly landing backloops already.  Meanwhile Jake Schettewi looks like a seasoned pro, racking up big airs, critical waves, and massive heat score totals.  Younger brother Z is not far behind.  He has one of the best stalled forwards in the competition.
As the wind really started blowing and the sets started piling up toward the horizon, the lions were released.  There was no shortage of action from here on out.  Every heat was intense with guys pushing their limit to try and one-up each other.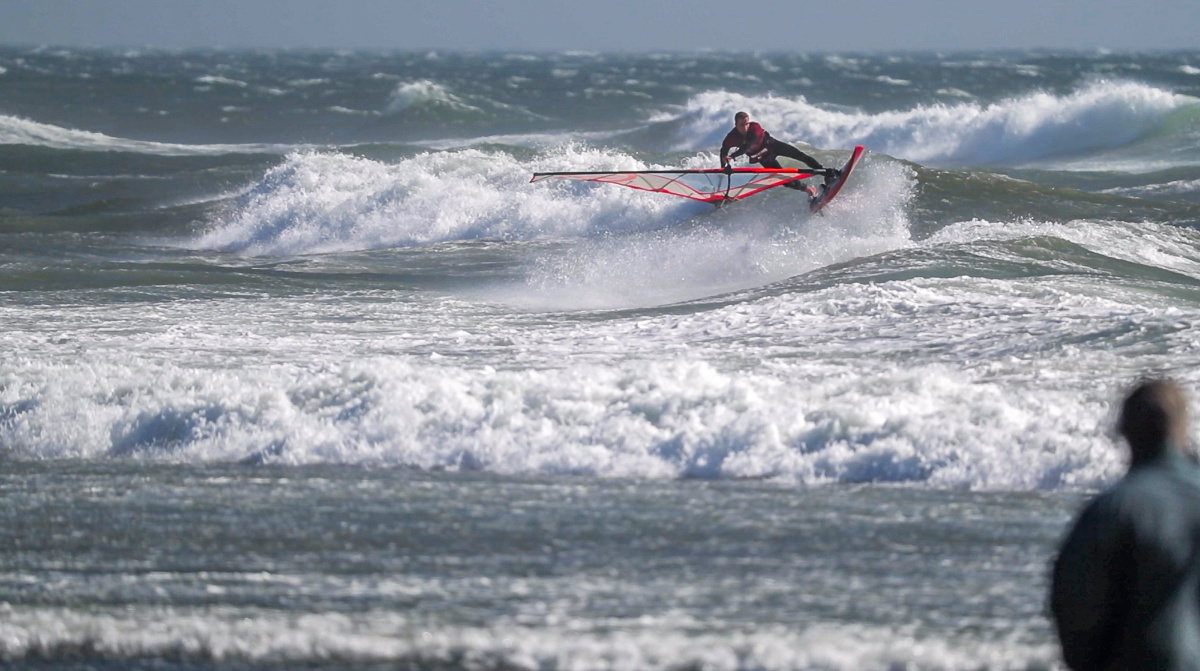 Antoine Martin, once again looks like the man to beat, stomping a perfect planing wave 360 on the opening section of his wave.  Edvan Souza showed an incredible display of control in the air, landing perfect high stalled forwards and backloops.
Everyone threw down spectacular jumps all afternoon, as the winds just continued to build through the day.  The late afternoon heats saw riders just barely holding on to 3.4s. Each and every heat was a fierce battle and many were incredibly close.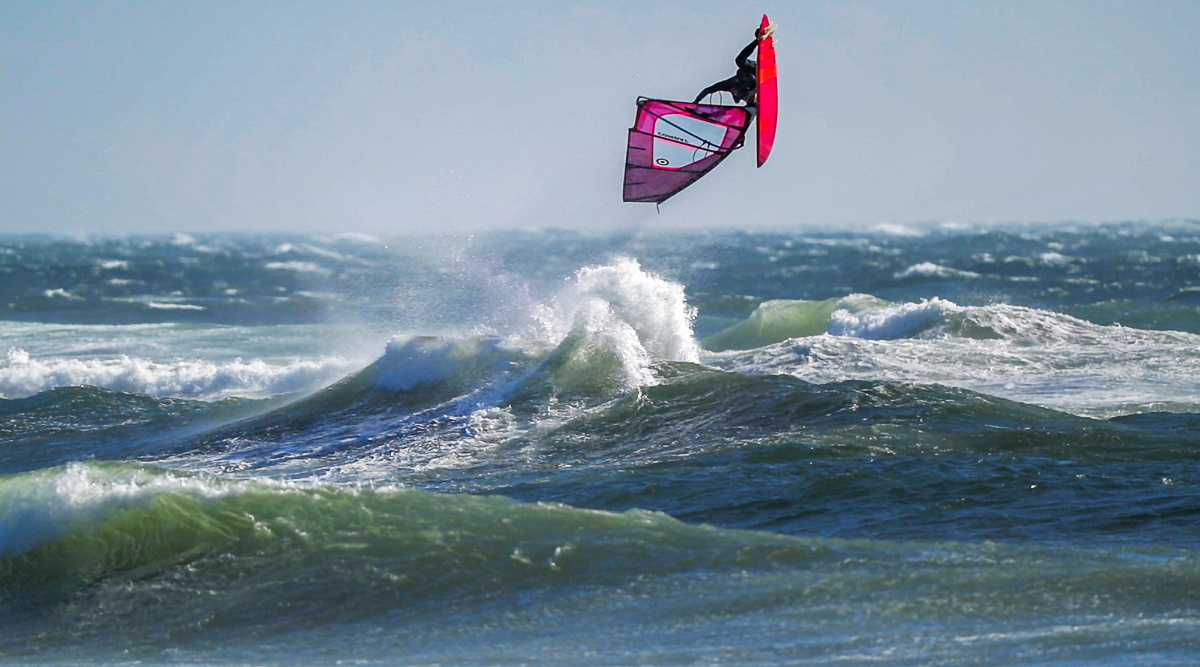 One of the closest heats of the day was between Russ Faurot and Nathan Mershon. Russ took the win in a move by move heat. These two battled it out landing huge, clean, back loops followed by tweaked push loops, stalled forwards and some tight wave riding.  Jump scores were basically even, but Russ managed to find and link together the set waves just a little better.
The young Maui ripper Jake Schettewi proved his place in the Pro fleet putting down a solid heat against the infamous and talented Camille Juban to sneak the win with some long, well connected wave rides. He really connected with the critical sections and threw in some smooth takas to boot.
Bernd Roediger ignited his fire with some beautiful wave riding, and landed a perfect text book catalogue of maneuvers.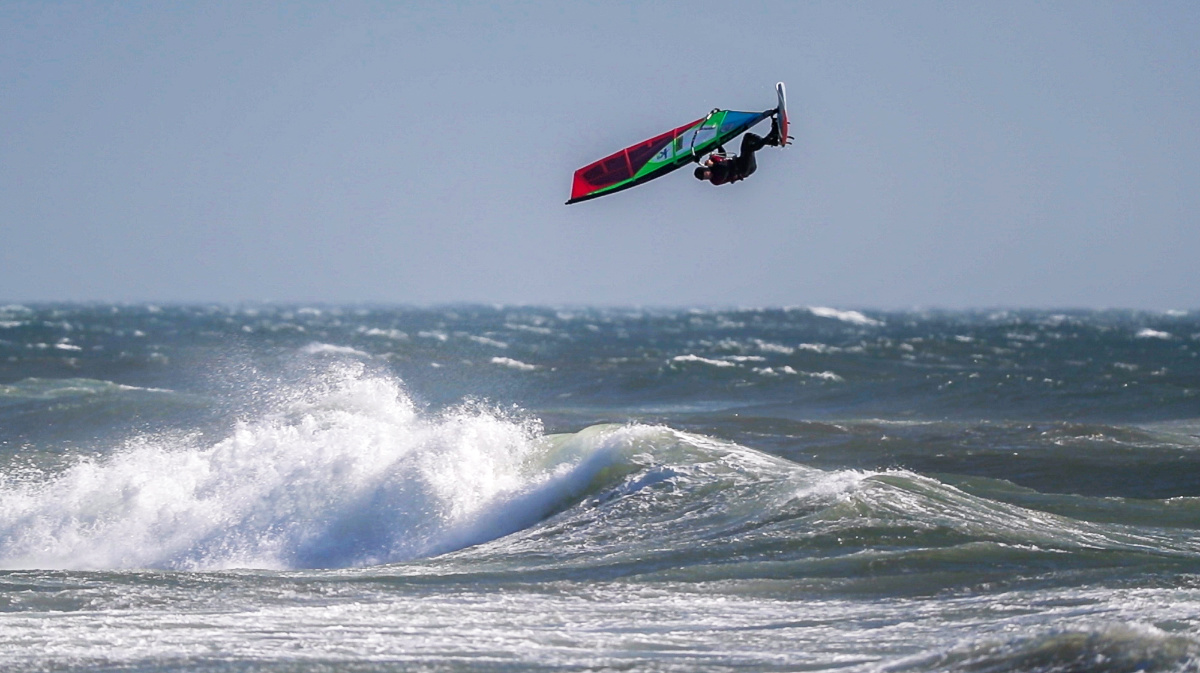 The ladies final was one for the books, with some next level wave riding from Sarah Hauser, that many of the men's pro fleet would have been proud of.  Arrianne Aukes was on form as well, landing the backloop of the contest and styling through her waves.  These two pro ladies will be sure to push each other to their limits in the events still to come on tour this year.
Wednesday is setting up to be a repeat condition-wise, and looks like it will be a perfect final competition day. Pros have been whittled down to the semifinal contestants and only the amateur fleet final remains in the other divisions.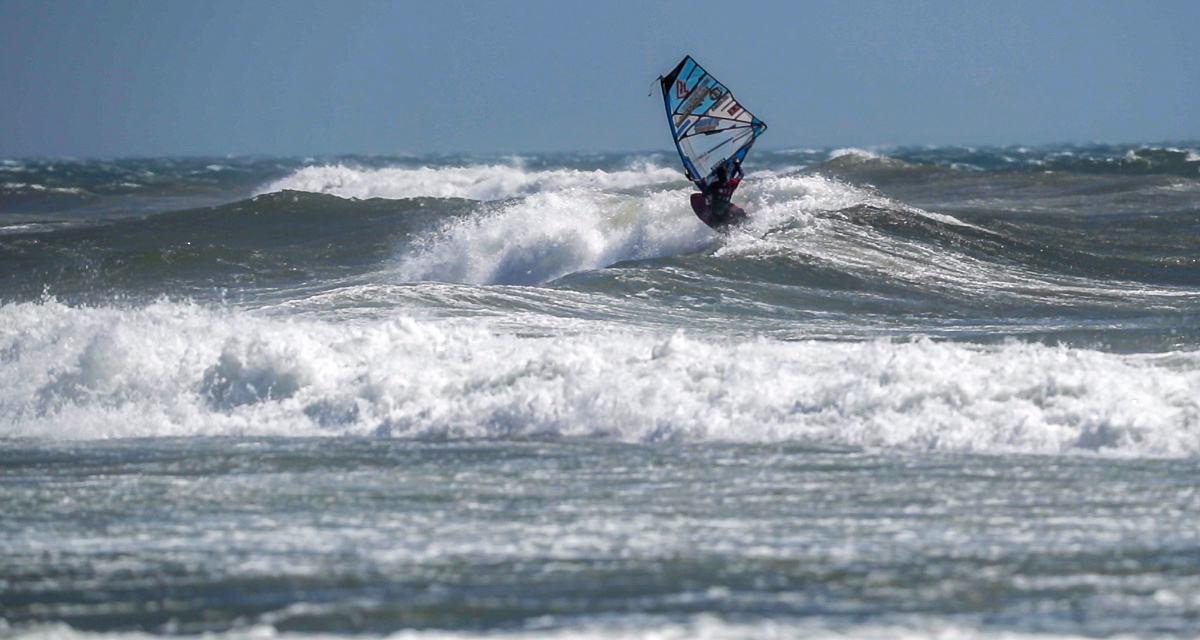 Arrianne Aukes
Photo contribution by Scott Shoemaker and Si Crowther