Another spectacular day of competition here at the 2014 edition of the AWT Pacasmayo Classic. With a solid forecast, and slightly smaller conditions than the previous day, it was decided to run the Women, Amateurs, and Masters. We had a full day of competition starting heats around 11 a.m., and running nonstop until 5 p.m.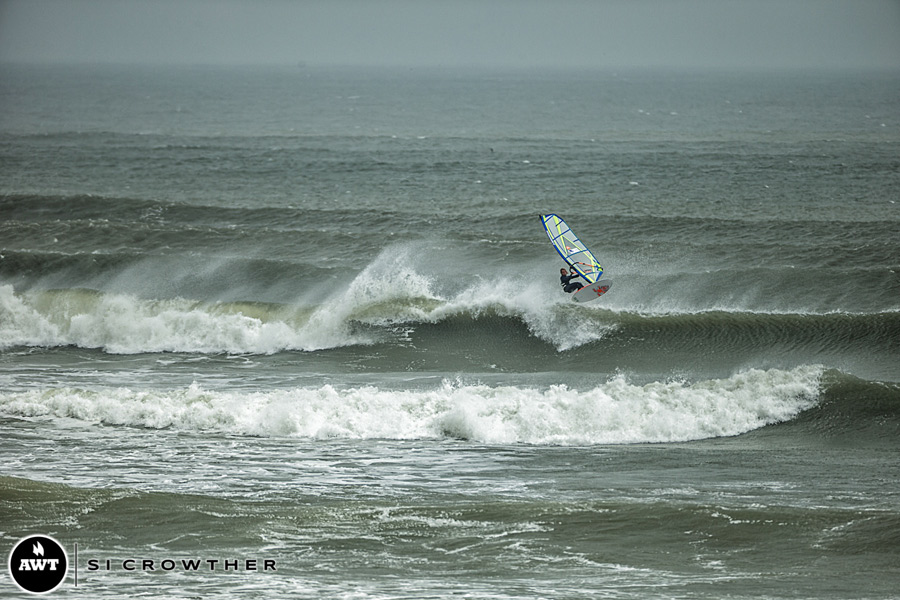 The day started off with a bang. Women were allowed to compete in both their bracket, and the Amateur bracket. In the first heat of the day, AWT regular Fiona Wylde, scored one of the highest heats of the day showing her contest skills in selecting the best set waves. As the day progressed, and the wind increased, more high scoring heats were locked in.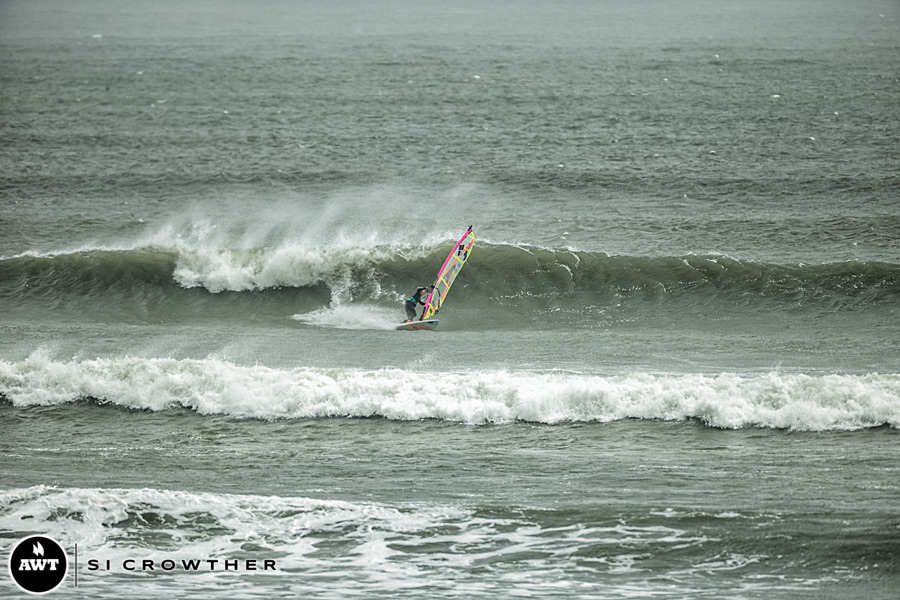 Jad Ghosn, from Lebanon, proved to be a strong competitor, taking off deep up the point, locking in some very critical turns, and finishing with an aerial hit. Also, Tom Soltysiak showed off his ever improving style in these port tack conditions with some clean riding. He carved big turns, and was charging heavy sections for aerials. Another standout was Carolina Butrich, blasting one of the most critical turns of the day in a heavy section of the wave, before lining up a few more carves.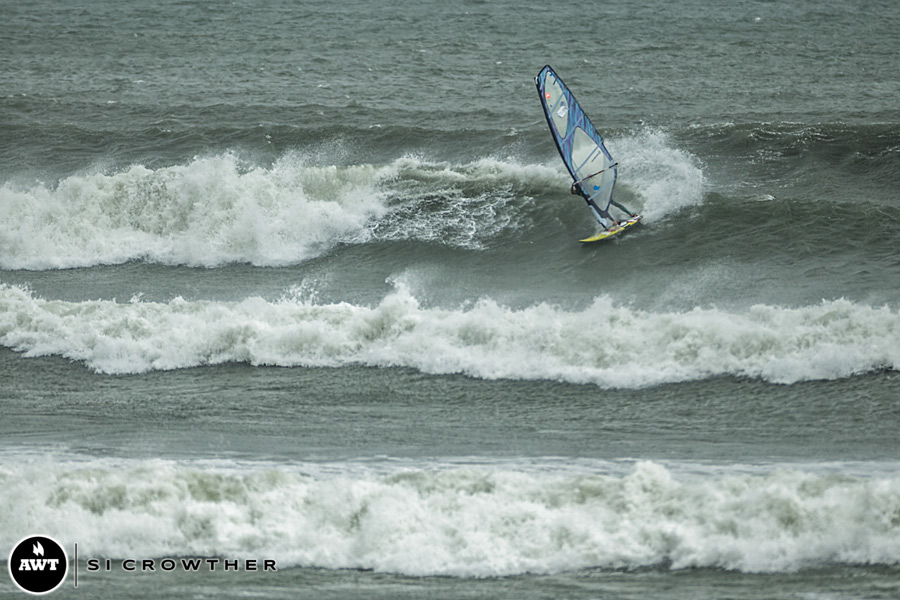 Ingrid Larouche showed why she is one to be reckoned with advancing to the finals in both the Amateur and Women's brackets. Her contest knowledge and skills in the waves are evident, with her march to the finals.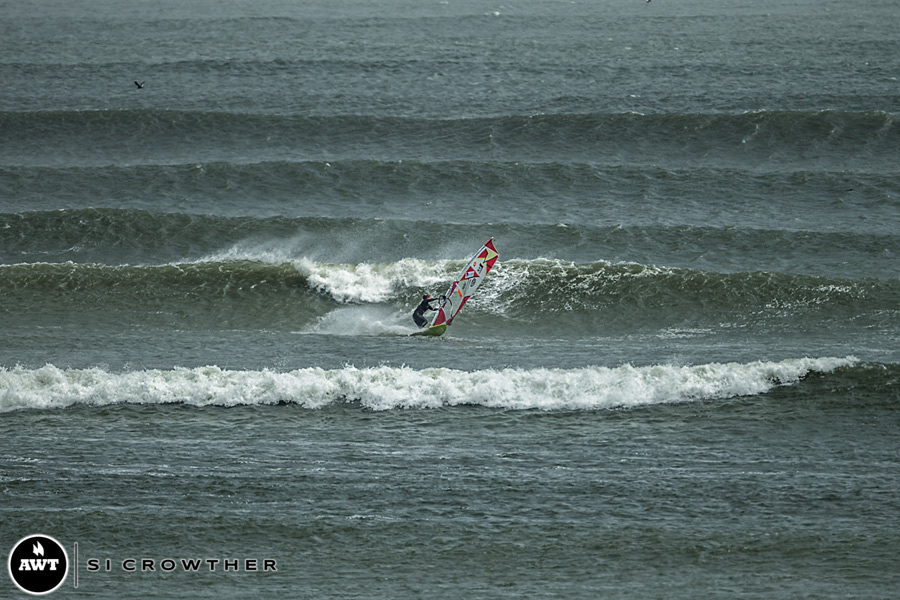 The finals in each division are set. The Amateur title will be decided with Ingrid Larouche, Adrian Chochol, Andrea Della Rosa, and Jad Ghosn battling it out. The Women will be between Ingrid Larouche, Carolina Butrich, Tanya Saleh, and Fiona Wylde. It's anybody's game as all riders have been sailing well.
The Masters fleet was a bit limited this year, but Tem Gronquist, Mike Colee, and Ferdinando Loffreda all showed that they belonged. Each of the riders selected good set waves and rode them well. Ferdinando was able to pick off the best waves and put in some long rides and critical turns to take the first of the Master's heats.
Once again, daily updates can be found on our facebook feed.