Pacasmayo delivers once again. The back to back south swells decided to take a little breather for Day 5. We woke up to small, but still fun-sized waves, and light wind. There was concern that the new swell would not arrive, and/or the wind would not fill in. Not to worry though, because as the day wore on, the new swell started to show it's face and the wind came in nicely. We were able to run a few heats in the evening, including the Amateur Final, the Women's final, and 1 heat each of Master's and Youth's. The call was made to hold off on the pros, in hopes of the new swell filling in a little more.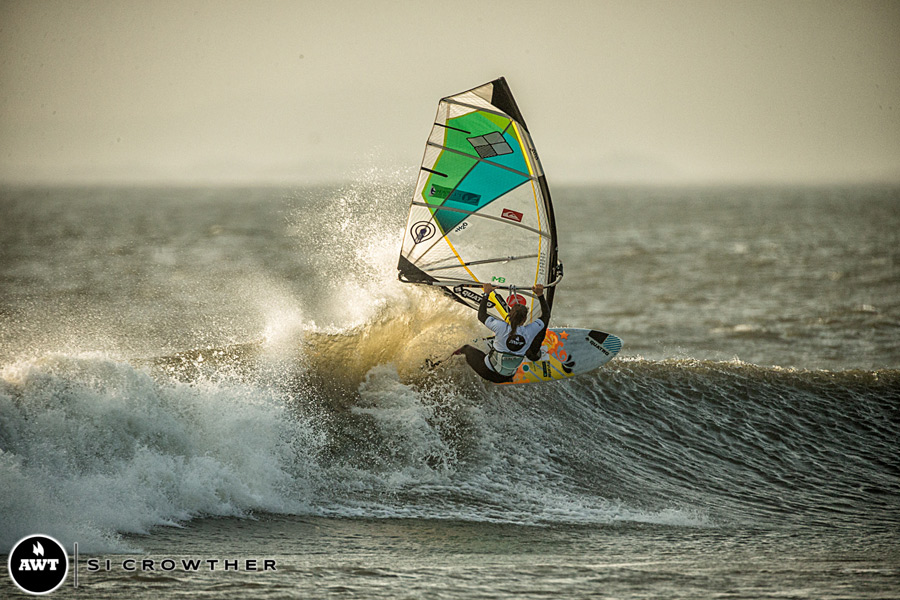 The Youth heat was a hard fought battle between Fiona Wylde and Alessio Botteri. It was a close heat, but in the end Alessio managed to secure the heat win in the Under 18 battle. His stylish turns and aerial attack pushed him just ahead of Fiona.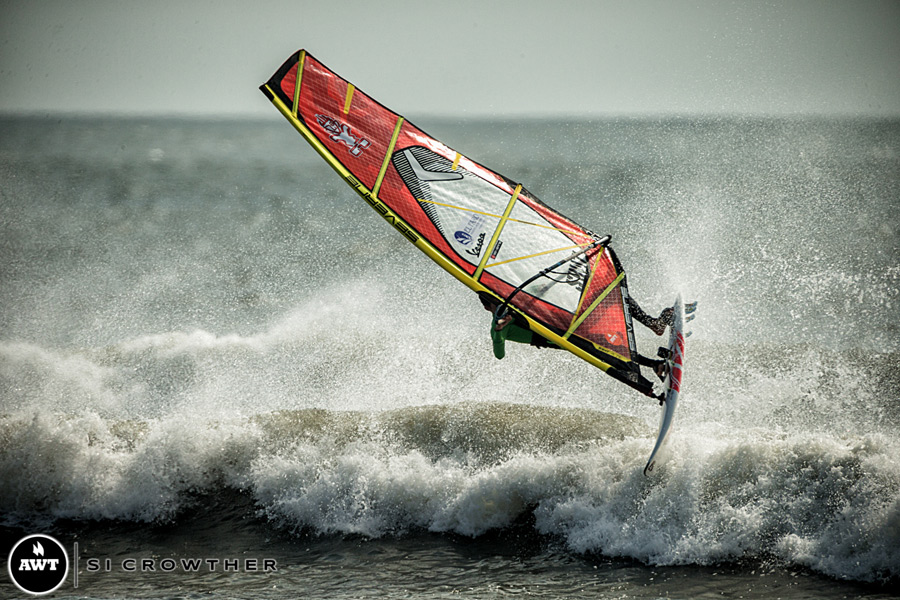 Next up were the Masters. Once again, Ferdinando Loffreda took the top spot over rivals, Mike Collee and Tem Gronquist. Mike and Tem both sailed strong heats. Tem scored well grabbing a set wave, and taking it the distance, but he could not quite match the turns of Loffreda.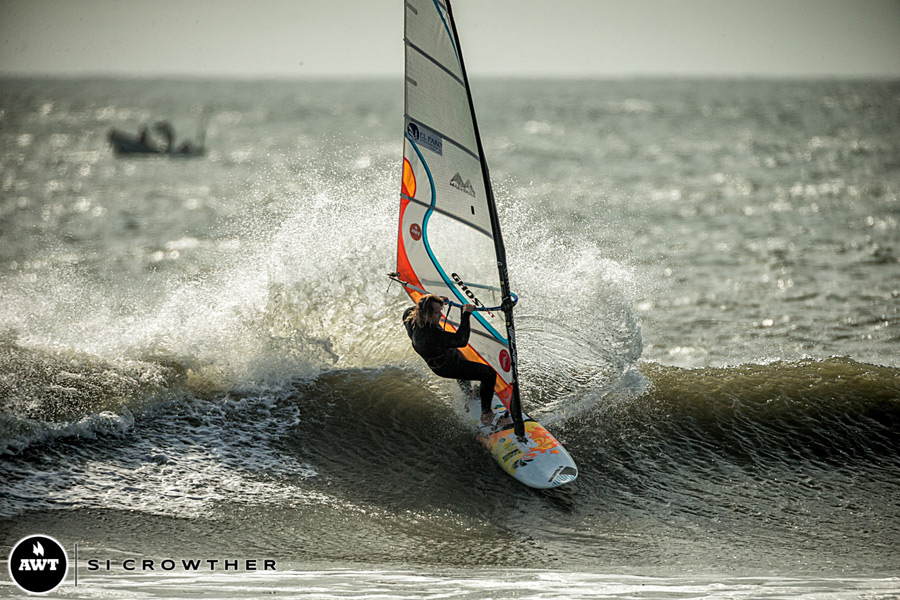 The Amateur final saw some excellent waves, and impressive riding from all involved. The final four included, in order of their finishing positions, Jad Ghosn, Adrian Chochol, Andrea Della Rosa, and Ingrid Larouche. It was difficult to distinguish between the 4, as all caught set waves and slashed them to bits. In the end, Jad showed the most powerful turns, and some really nice aerials to take the heat win. Adrian picked some of the biggest waves, but got stuck behind in a few sections, so was unable to link the wave's quite as well as Jad. The Amateurs really showed their skill, and appear close to being able to break into the pro fleet.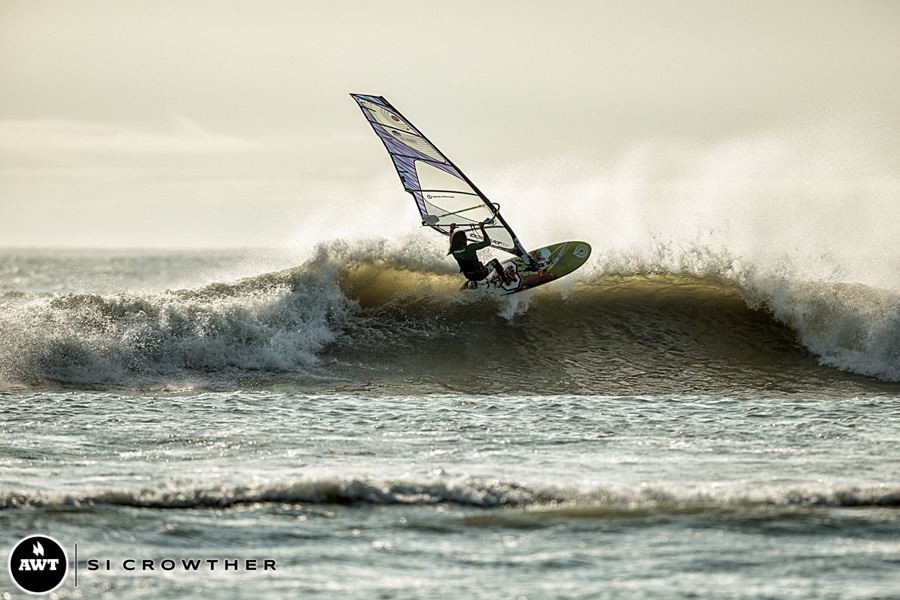 The Women's Final was the last heat of the day. It was a very close fought battle, with Ingrid Larouche narrowly taking the win over Peruvian local Carolina Butrich. Carolina scored the highest wave of the day, but couldn't find the backup score she needed to take the win. Ingrid showed that she is always the woman to beat, as her streak of victories continues. Fiona Wylde and Tanya Saleh were both impressive as they chose solid set waves and carved powerful turns.