Waking up on Finals day, everyone was relieved to see that the new swell had filled in nicely. Logo to mast high sets were steam rolling their way from the point all the way down through to the El Faro Adventure Resort and beyond. It was lining up to be a special day. Bernd Roediger, Morgan Noireaux, Levi Siver, and Kevin Pritchard were set for an epic showdown. They were battling for the top 2 positions to see who would square off in the man on man Final.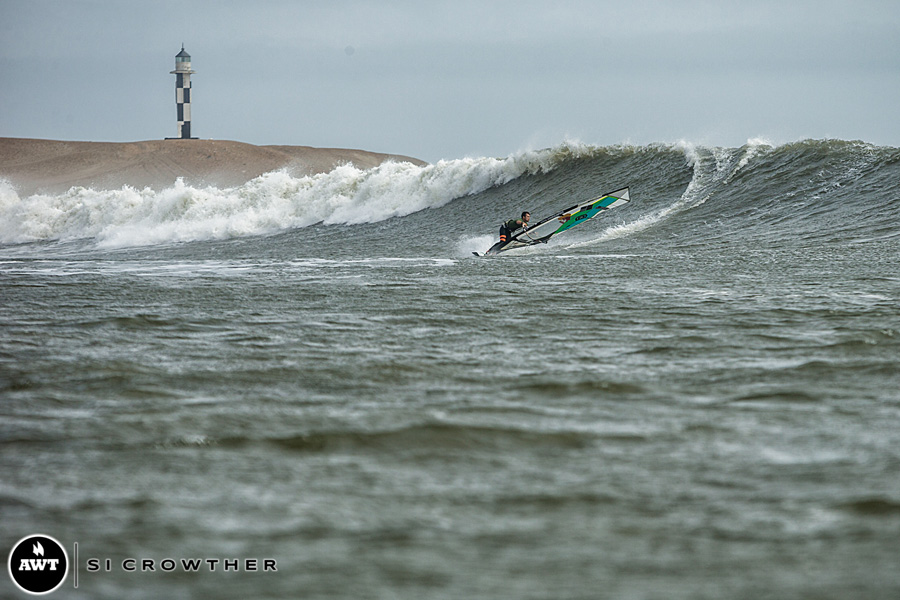 Having only two heats remaining, the call was made to wait until mid afternoon in hopes of having the best wind. Unfortunately for the semi-final the waves decided to take a little break, making wave selection all the more critical. The first exchange saw Levi take a narrow lead over fellow Goya/Quatro teamrider Bernd Roediger.  Morgan Noireuax (Hot Sails Maui and JP Australia) and Kevin Pritchard (Ezzy Sails and Starboard) were close behind with mid range scores.  Levi impressed with powerful gouging turns, while Bernd showed some stylish turns and completed his wave with a smooth taka.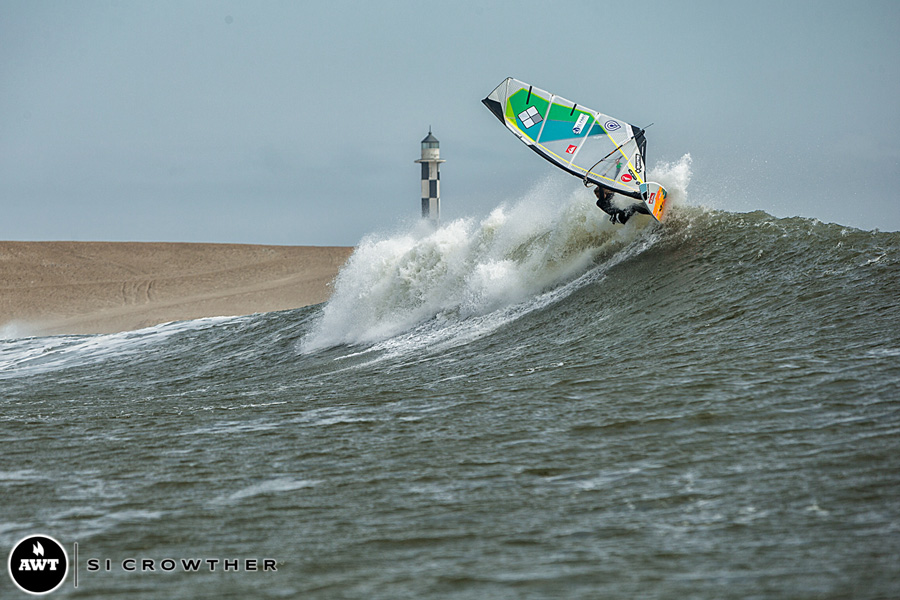 The next exchange was again taken by Levi Siver, choosing an even bigger wave and cracking each section perfectly.  Kevin Pritchard was close behind, mimicking Levi's style with some big hacks of his own, and a nice floaty aerial.  Morgan Noireaux sailed well with the waves he got, but was unlucky when his waves shut down early, or tapered off without the big critical section.
In an extremely tight heat ,with only .5 points separating 2nd through 4th, it came out that Levi and Kevin would be advancing to the Final.  Bernd and Morgan rounded out 3rd and 4th.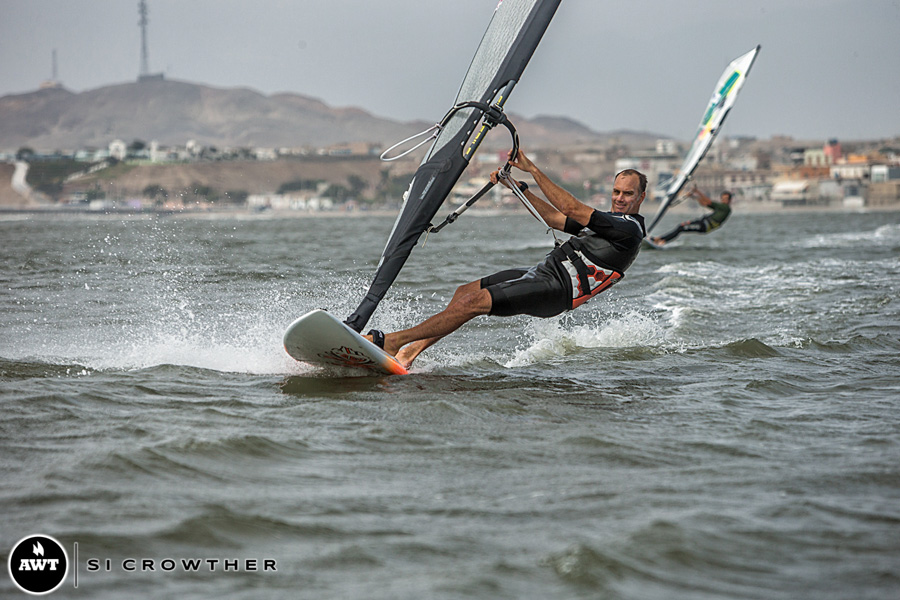 For the showdown between Kevin and Levi,  extra time was put on the clock, allowing each of them a little more opportunity. They were given a total of 30 minutes.  With the first wave, Levi once again took the best of the set, and just tore it to pieces.  Kevin was left out the back to watch Levi smash section after section with extreme precision.  It was some of the best riding we have seen all week, scoring an 8.6 out of a possible 10.  Levi quickly made his way back to the top for the next set.  He once again was able to get the best wave ahead of Kevin, and really put the pressure on scoring a 7.63 for his efforts.  Kevin put himself within range notching a 6.70 with a solid wave of his own.  Feeling some confidence, and building off his first score, Kevin continued to increase his point total with each successive wave.  As Kevin crept closer to matching Levi's 2-wave total, it was all for naught, when Levi scored one of the best waves of the contest on his final attempt.  Levi started way up wind above the judges tower, and finished well below.  After a series of perfectly timed turns in the best sections of the wave, and hitting 2 floaty aerials, he had the title all wrapped up.  It was a spectacular conclusion to a truly epic event.

Levi's progression throughout the week was very impressive.  His ability to read the wave and carve perfect lines stood out above the rest on finals day.  In the first days, Morgan Noireaux appeared to be the one to beat, but as is the nature of contests, you must find the right wave and ride it nearly flawlessly to win.  The pros put on quite a show, and after the final horn was blown for the day, the free-sailing session was on.  Not a single wave went unridden until dark, and everyone was smiling at the end of the day.
Keep an eye on our facebook page as we will continue to post updates and photo galleries. Also, be sure to check back for the event video, which is sure to show some amazing action. Pacasmayo has delivered another amazing event and we hope to see many more to come.