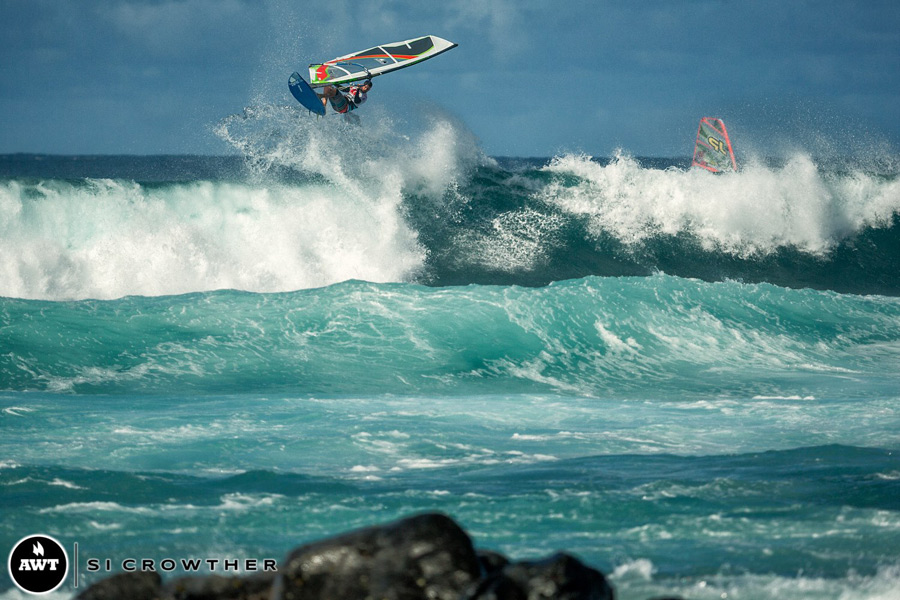 The first day of the AWT Severne Starboard Aloha Classic starts in style as Ho'okipa produces excellent conditions and the competition for the Pro Men gets underway.
The day started early with a traditional Hawaiian blessing, welcoming everyone to the beach and setting the wheels in motion for a fantastic contest. As the ceremony continued the wind started to blow and straight after the skipper's meeting it was straight on with the pro men competition.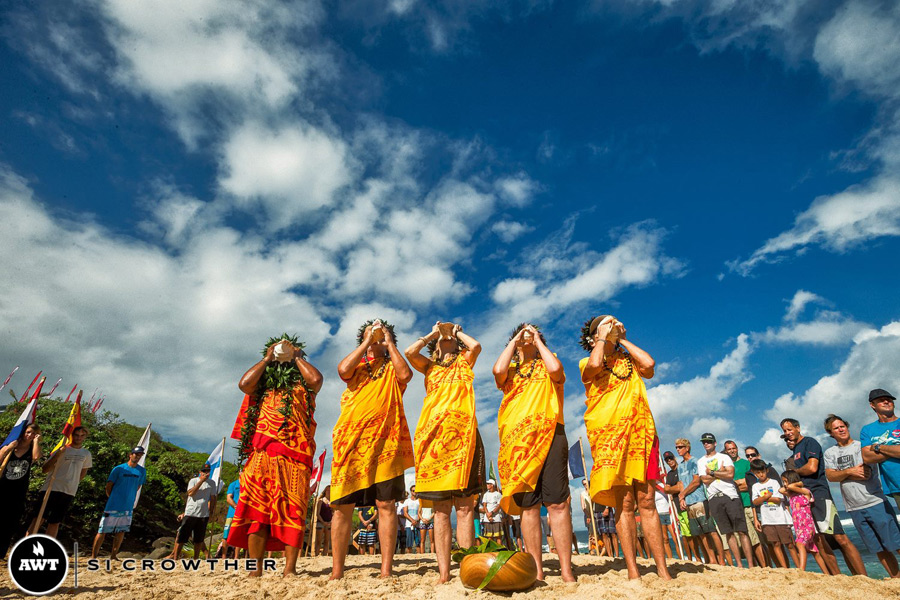 A combination of the AWT regulars and Ho'okipa masters meant a lot of tricky heats, with previous and current world champions all battling hard to make it through the first round.
It was Morgan Noireaux who kicked off proceedings winning heat one convincingly with a smooth taka off the section and some rail-to-rail riding that really impressed the judges.
Robby Swift lost out in the second heat to the on form Marcilio Browne and Kai Katchadourian, Swift couldn't seem to get it together and just did not get the waves he needed. Swift did however redeem himself and in round two where he was back to his regular self, landing goiter after goiter to advance convincingly.
In the third and forth heats it was Graham Ezzy and Laurent Guillimen respectively that took the heat wins, while heat five saw Ho'okipa legend Josh Stone showing the younger guys how it's done, with Jake Miller hot on his heals.
Kevin Pritchard scored one of the best waves of the day in heat six to put himself comfortably through to the next round, and then previous youth champion Casey Rehrer stepped up his game in the seventh heat to win ahead of Russ Faurot.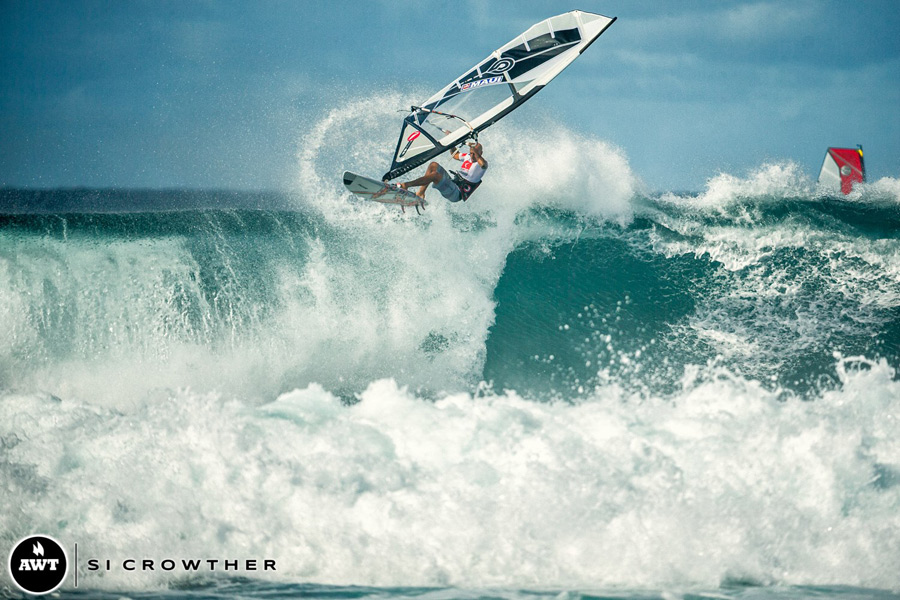 But the best was yet to come as, in heat ten Keith Teboul pulled out the highest scoring wave of the day, a 7.9 (just ahead of Morgan Noireaux's 7.86) to see him straight through to round three, along with Jason Polakow.
Heat eleven saw Patrick Bergeron take the win and another exceptional heat was to follow, with Levi Siver and Pascal Hardy both racking up high scores and taking first and second respectively.
It was then onto the second round, giving the third and forth placed riders from round one a second chance to advance. At heat sixteen the wind dropping significantly, calling a halt to competition and leaving the riders to swim for the shore.
We will pick up with a re-sail of this heat and the competition could continue tomorrow morning, if the forecast provides what it is promising.
If the conditions play ball, we could see the Severne Starboard Aloha Classic AND the 2014 AWT Pro champions crowned tomorrow afternoon!
Many apologies for the lack of live cast today, we unfortunately had technical difficulties with the set-up but hope the live cast will be running at http://www.alohaclassicmaui.com/go-live/ as soon as the action gets underway tomorrow.
Text by Amy Carter