Moulay beach is abuzz with competitors from around the world, representing 26 different countries. Moulay has been transformed from a quiet Moroccan town, to a bustling event site with staging, flags, banners, horses, children, music, and of course loads of windsurf equipment.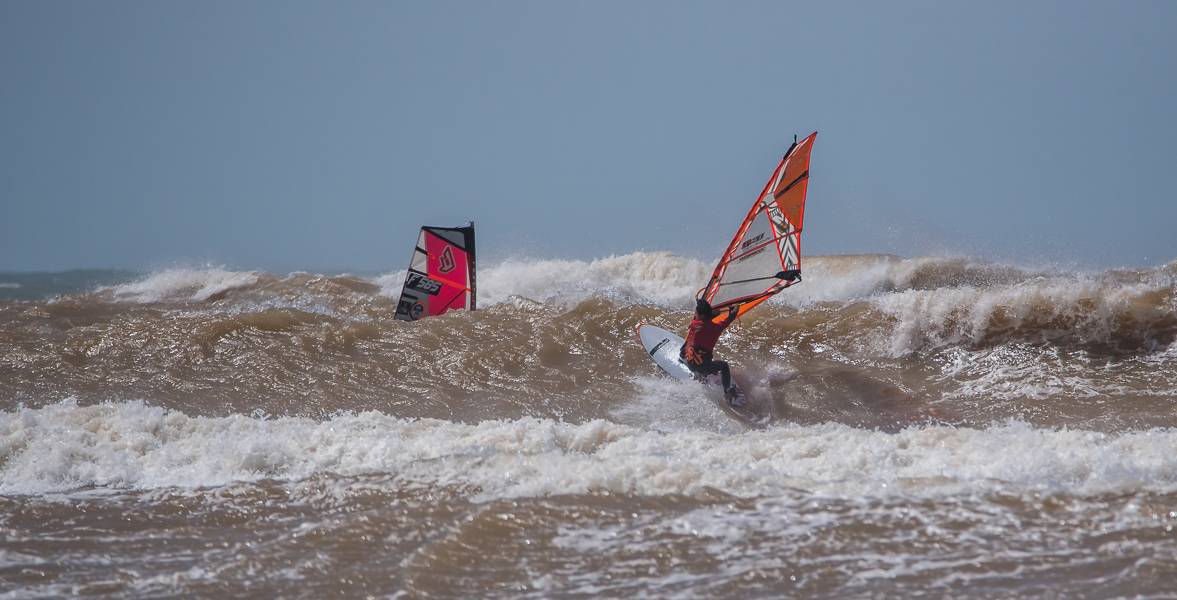 Takara Ishii
The International Windsurfing Tour crew got straight to work in the morning, greeting all the athletes and checking them in at registration. Heats were under way at 2pm.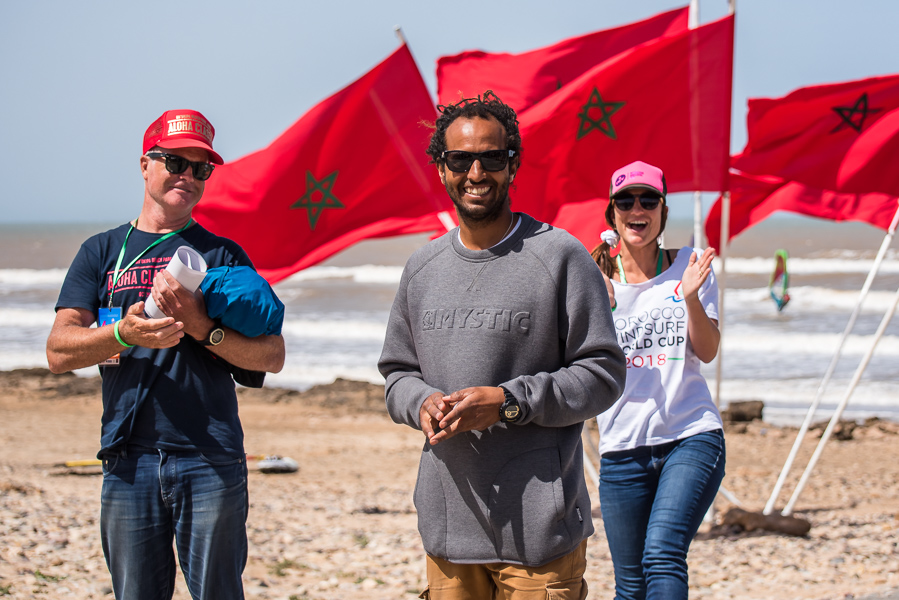 Skippers Meeting
Takara Ishii stole the show in the first heat of the Youth Division, completing a Wave 360 and a stylish Goiter. Moroccan Mouhamed Anssais took the win in Heat 2 of the Youth with a nice array of controlled bottom and top turns. Local rider Husseyn Saad completed an impressive forward loop in Heat 3 securing his win in the heat. Top seeded rider Jahden Tyger, from Brazil did not disappoint in the final Youth heat, taking the win with stylish jumps and wave rides.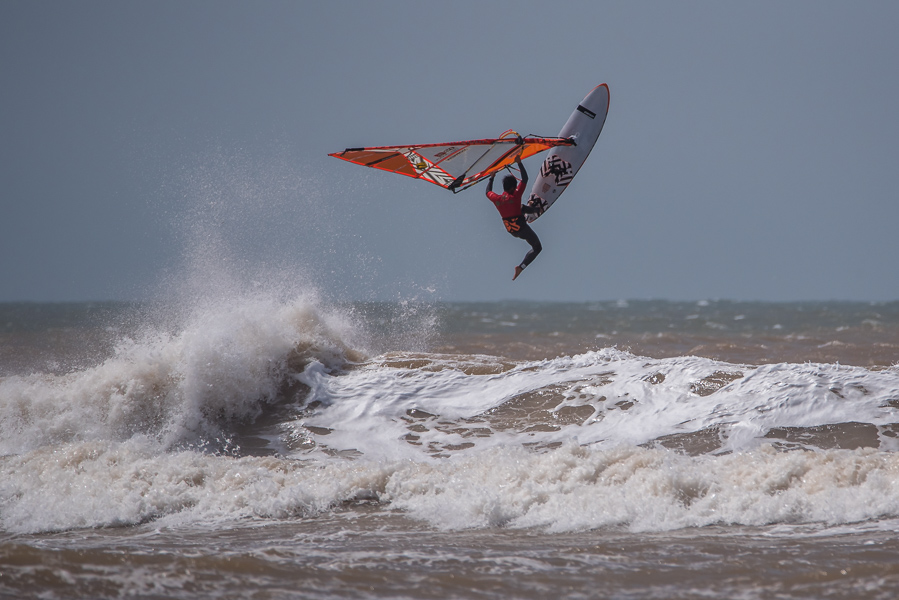 Takara Ishii
The Grand Masters division was next, hitting the water shortly after 3pm. All 5 competitors took to the water at once, determined to show the crowd (and judges) that they had plenty to offer. Scott Shoemaker from Maui, wowed the crowd with controlled jumps and critical wave rides to take the win.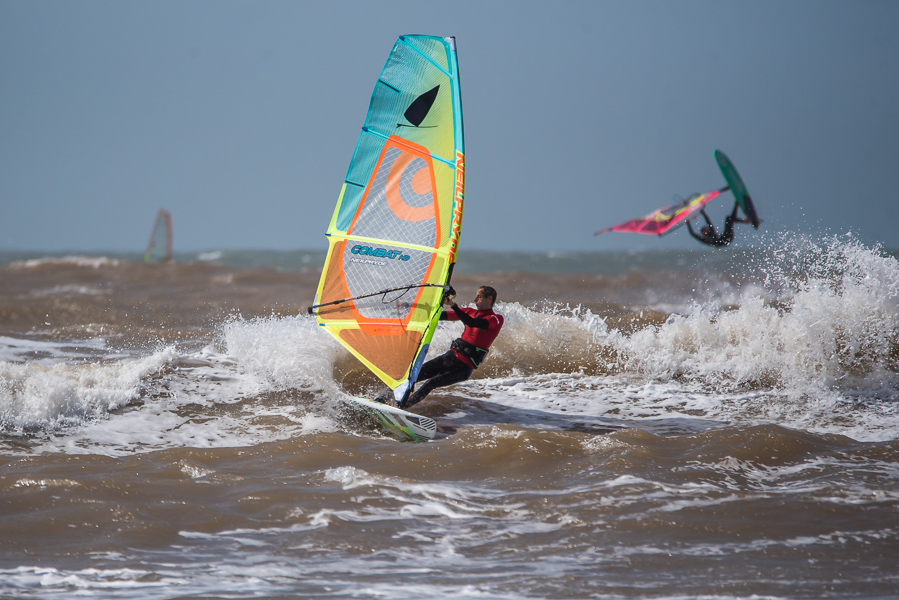 Scott Shoemaker
The final heat of the day saw experienced IWT rider and judge Simeon Glasson up against IWT newcomer Erik Priester. Erik came in with a reputation for being a ripper, but he still surprised the judges with the highest wave score of the day coming in at just over 9 points. Critical turns in the pocket finished off with a closing aerial was exactly what the judges wanted to see to give high points.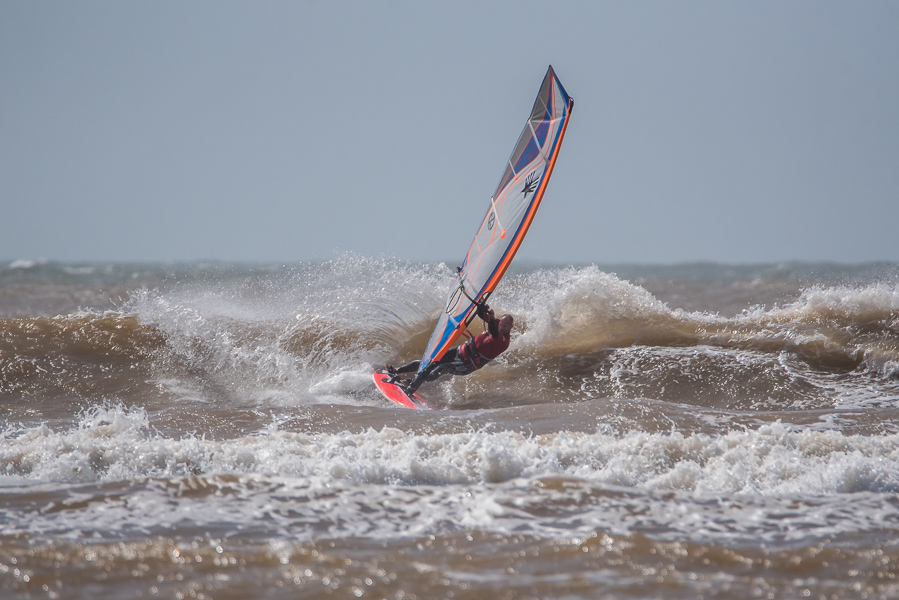 Erik Preister
Once heats completed for the day, athletes and spectators alike enjoyed a powerful performance of horses racing down the beach shooting traditional Moroccan guns setting the tone for more heart thumping action to come.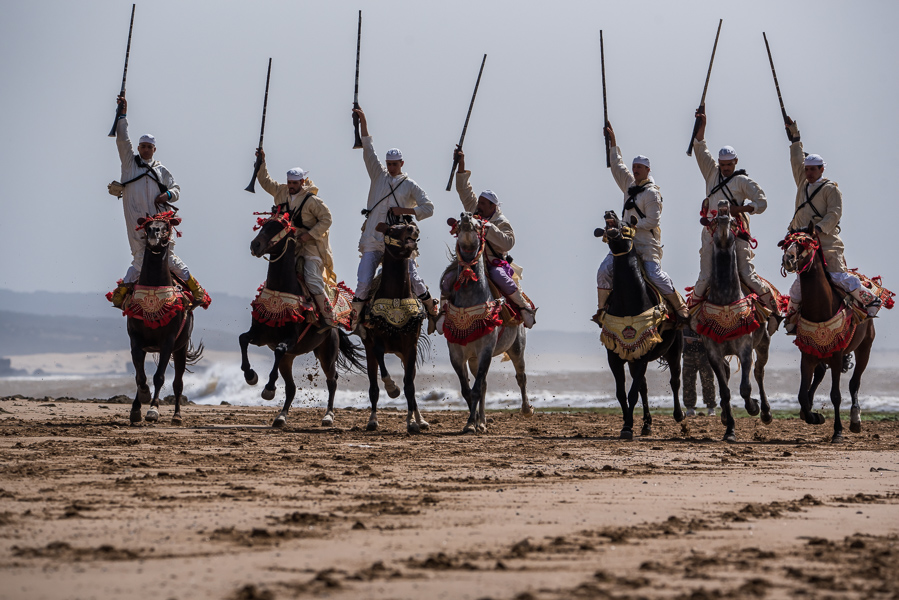 Horse Riders
Day one ended with a beautiful greeting from the local government in the town of Essaouria. A lay day has been called for day 2 as we wait for the wind to return. The forecast is looking very promising for the days to come.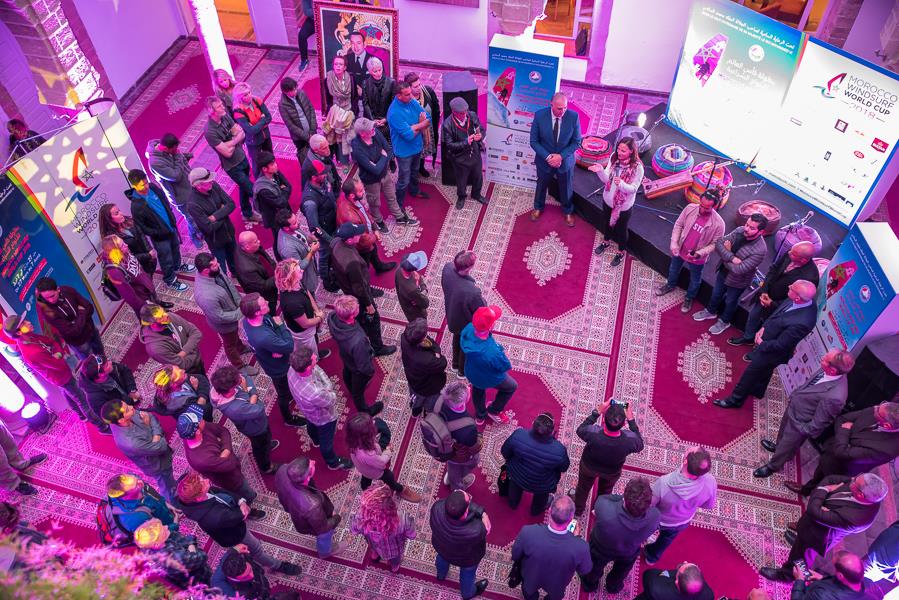 Opening Ceremony
Join us in Essauoira Bay in Morocco to learn how to windsurf from the pros! The IWT and Butterfly Effect are coming together to offer free windsurf lessons for women of the community and to offer a time to try out the sport for the first time.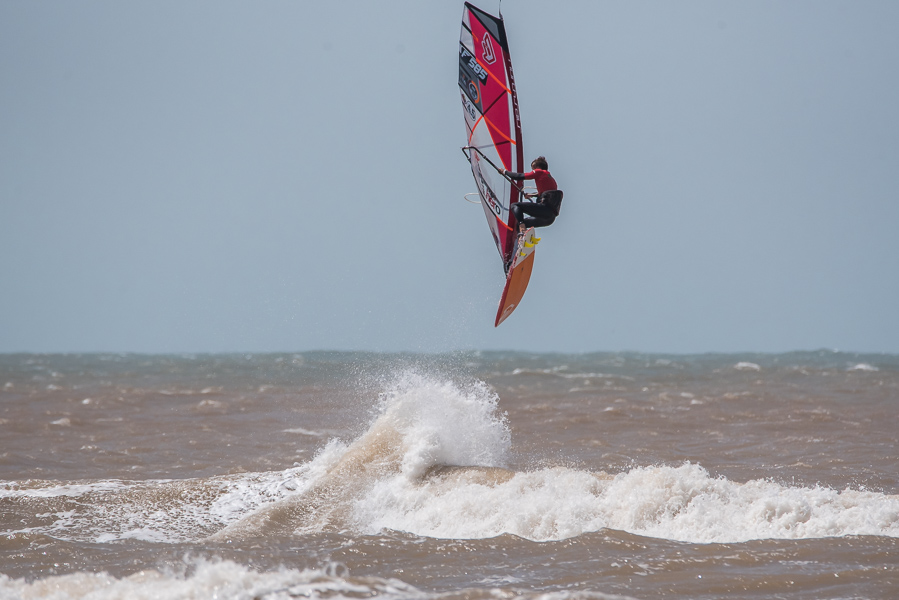 Alex Grand-Guillot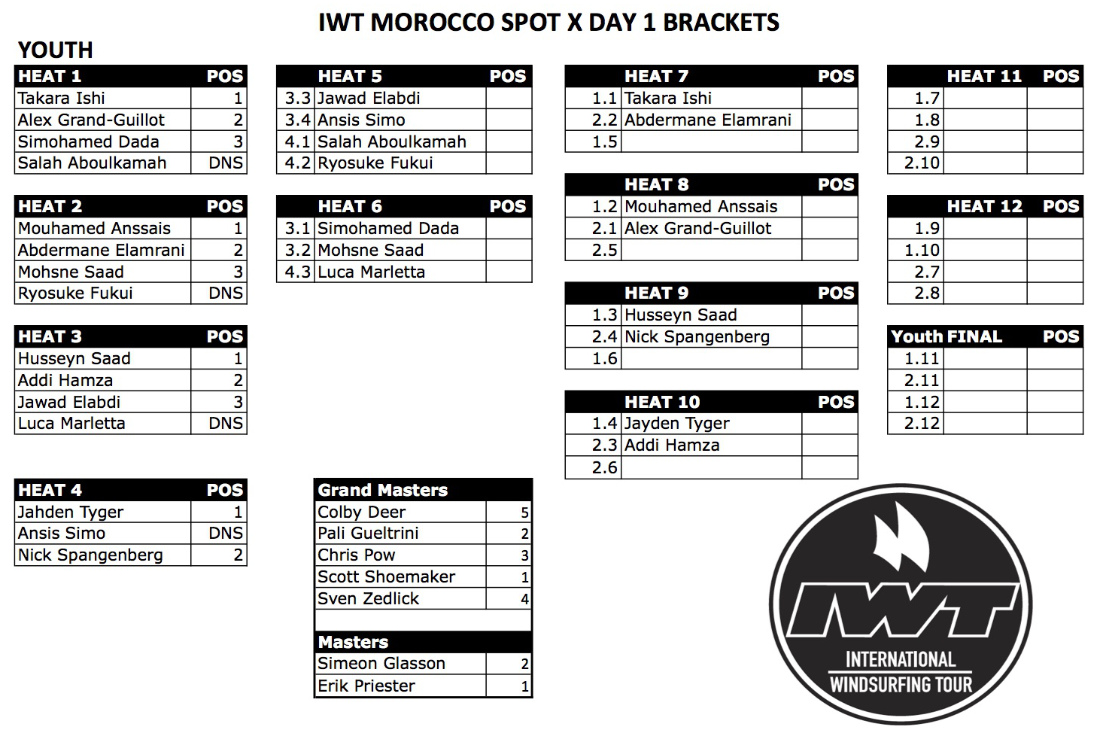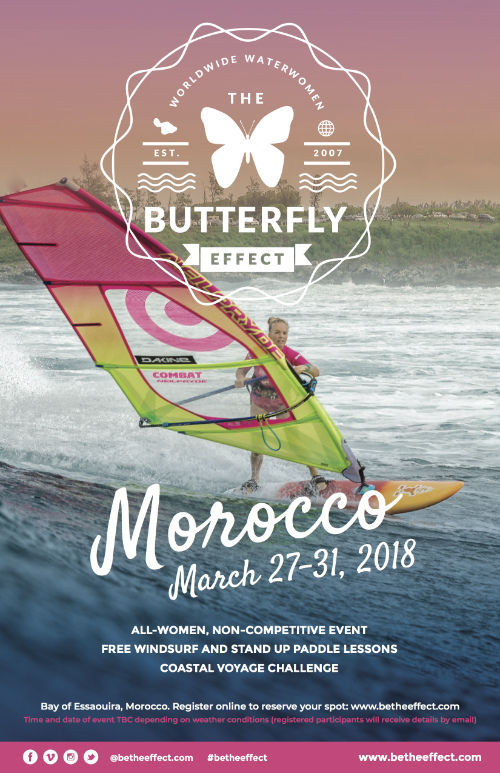 Wednesday 28th: 1pm at Essaouira in front of the Royal Club
Level: Beginner
*Must be able to swim
The Butterfly Effect is a non-competitive event to inspire, promote, and celebrate women in surf sports and to give back to local communities.
Keep up to date with all of the IWT and Aloha Classic latest at internationalwindsurfingtour.com and on our Facebook and Instagram.
Thank you to all our local sponsors in Morocco: MASEN, OCP, ONMT, Sultan, redbull, Easyjet, Seat, Essaouira Lodge, Beach and friends, Relais de Paris, Medina M Gallery, Sofitel Essaouira, Ain Atlas, Quadran Maroc, Dolce Freddo, Magic Fun, Ozo Club Lounge