Another beautiful glassy morning with consistent sets showing at Punta San Carlos.
By noon the breeze was starting to fill in and the day's heats were posted. The judges decided there was enough wind to start the competition at 4pm.
First up was the Youth division!
Youth Round 1
Alex McKirgan (18) opened the contest in style, picking up a set wave just as the starting flag went up. Max Schettewi (17) found steep enough sections for aerials and took the 1stplace.
His younger brother Z (12) was also sailing well in this heat, his contest debut in Baja.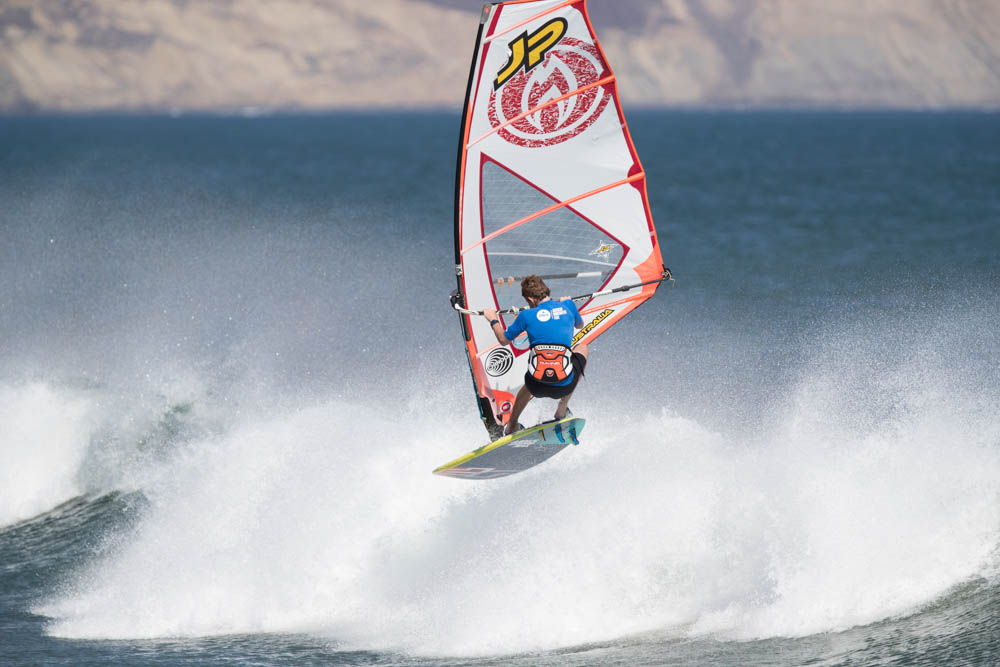 Max Schettewi – DaKine
Youth Round 2
Another new face to the Baja contest is Ishii Takara from Japan.  This two-man heat saw him sailing against Jake Schettewi. The two 15 year olds sailed with great style, but Jake's Baja experience showed, with solid wave selection and powerful turns taking the win.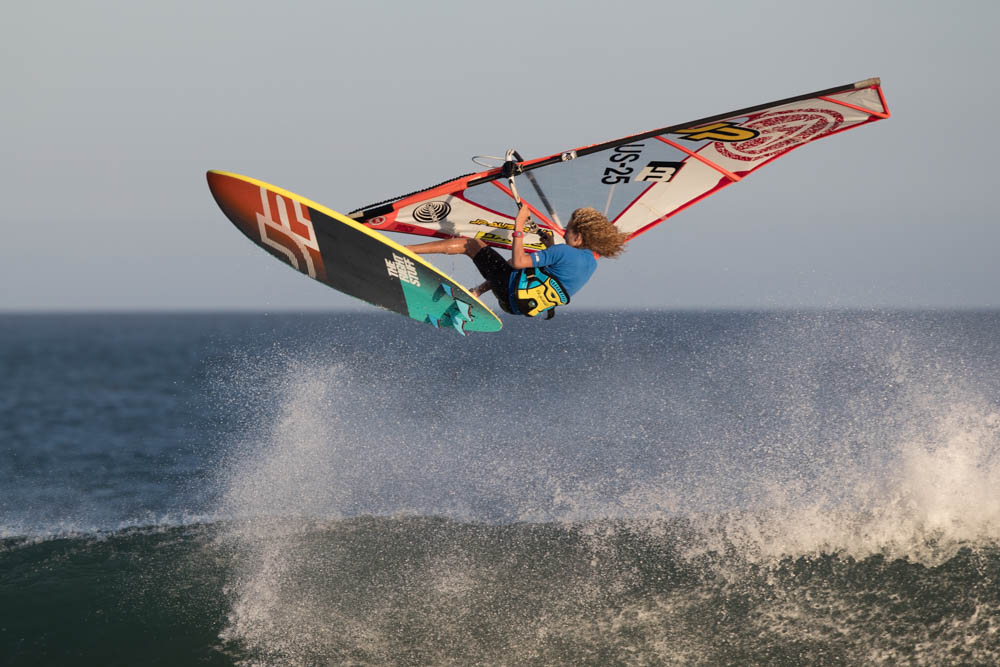 Jake Schettewi – DaKine
Women Round 1
Ingrid Larouche and Sarah Hauser sailed a very close heat. Ingrid took an early wave, scored some turns and then kicked out looking for a bigger set. The waves were not firing at this point, which meant for a tense 18 minute heat with both girls hunting for waves. With 10 seconds to run, Sarah pumped on to the wave she needed and got one more score on the sheet, just enough to take the win.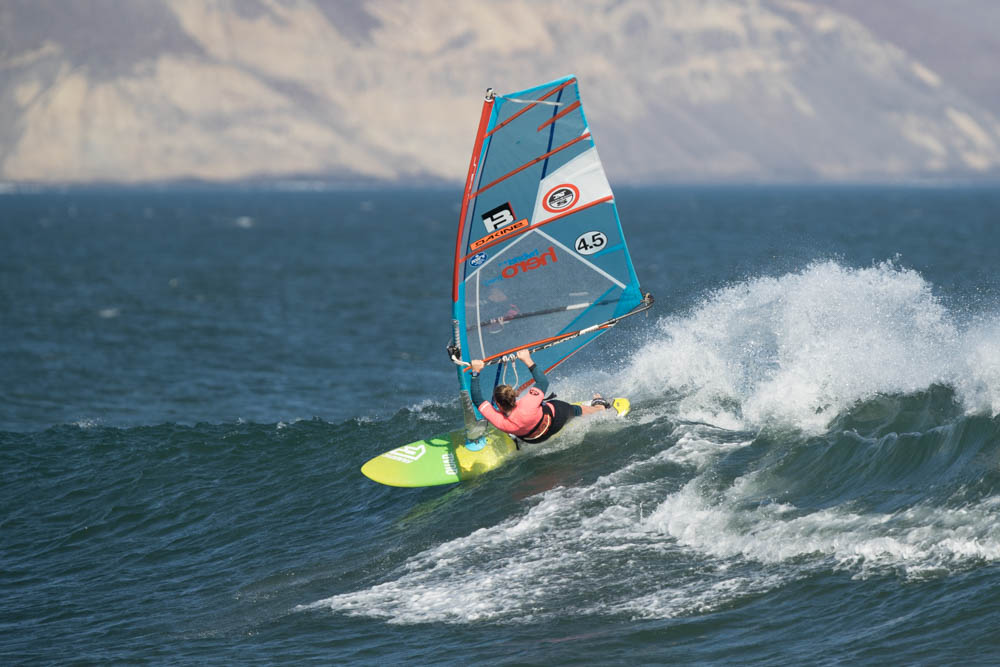 Ingrid Larouche – DaKine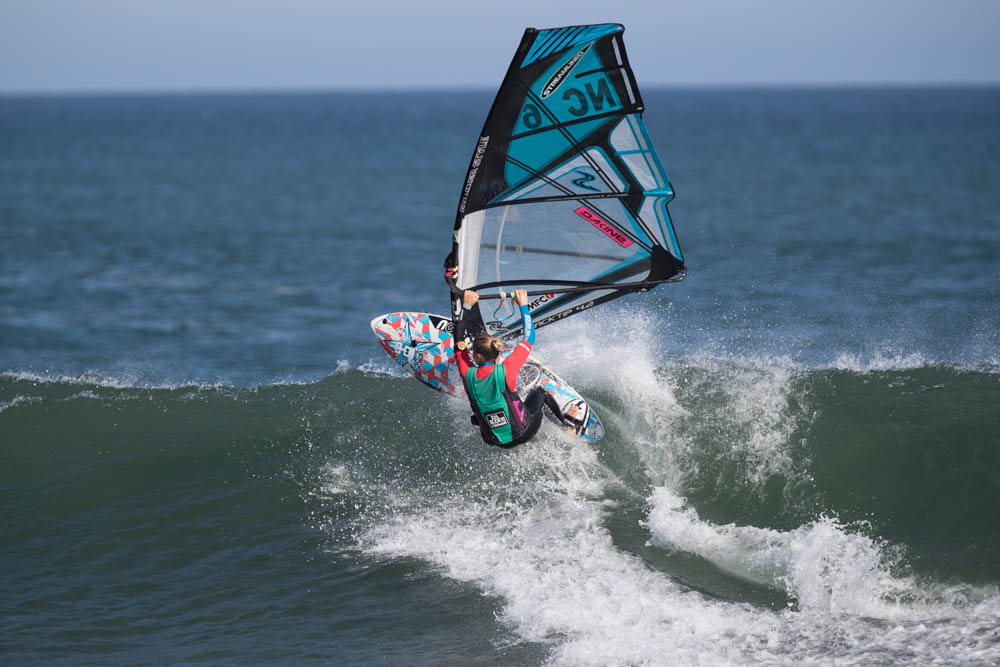 Sarah Hauser – DaKine, Simmer, Streamlined
Grand Masters Round 1
Dwight Bode and Colby Deer are the two sailors in this contest who have sailed through the entire history of this sport and know the Punta waves as well as anyone.
In this heat they both selected waves that gave them rides deep in to the Chili Bowl section and beyond. Another very closely matched heat with Colby just edging the final scores.Masters Round 1
The waves seemed to be back for Carl Speiss and Jonathan Pooley.  Carl opened the heat with a strong set wave as the flag went up and rode it all the way to the Chili Bowl. JP scored shorter rides and  more waves. Carl found his second wave while JP landed a last-minute aerial on his final ride to take the win.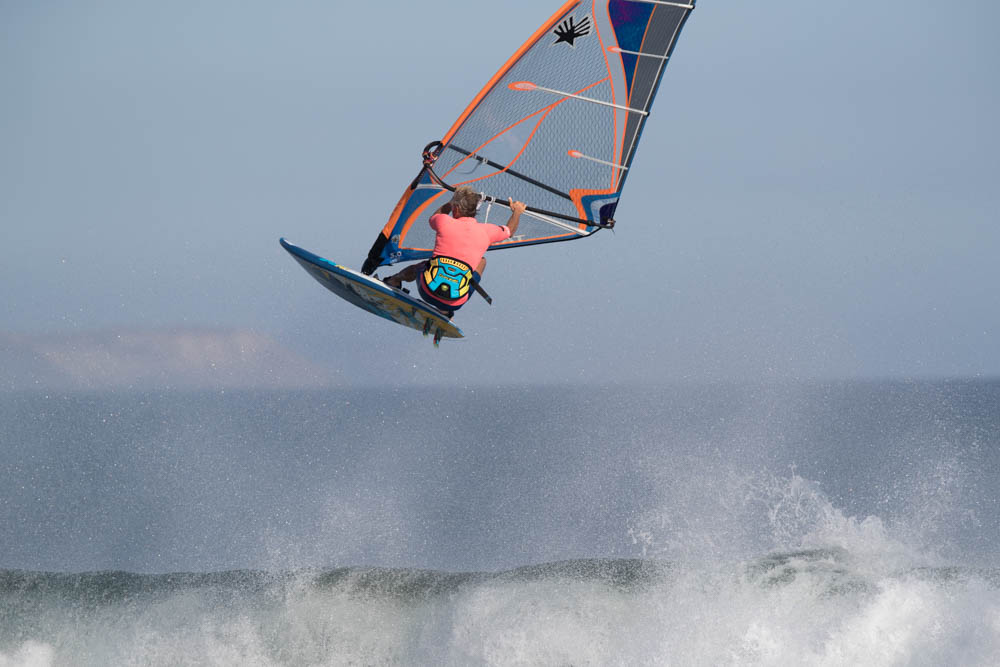 JP Pooley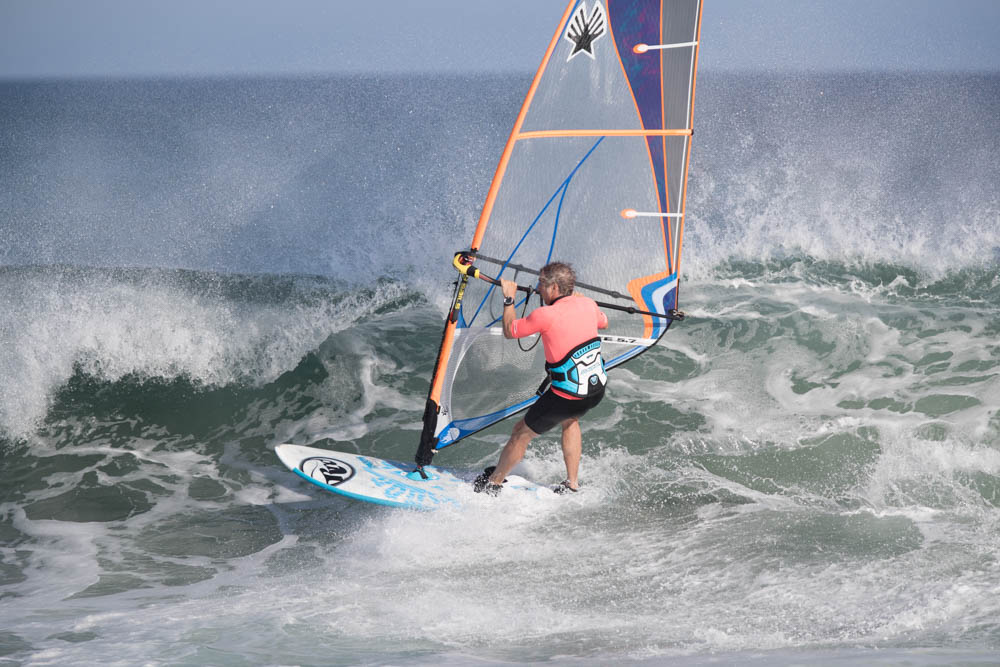 Carl Spiess
Masters Round 2
Jeff Albright and Tem Gronquist are both experienced San Carlos sailors and worked hard to catch their two scoring waves in this heat. Jeff boosted an aerial out of the Chili Bowl section and landed it to seal the deal.Masters Round 3
In the final heat of the day, Eric Sinclair and Ferdinando Loffreda were faced with lighter winds and testing conditions in the sunset session. Both managed to find set waves and solid turns for the judges, with Ferdinando winning the heat and closing the contest for day 2.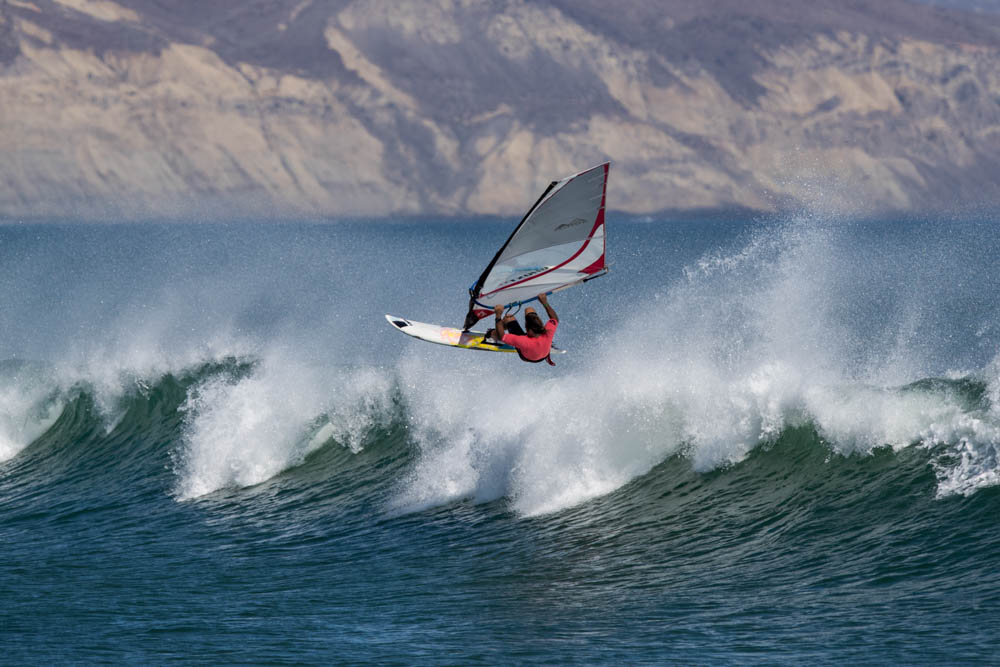 Ferdinando Loffreda
Once again the conditions seem to be lining up for more action on Day 3.
Stay tuned!