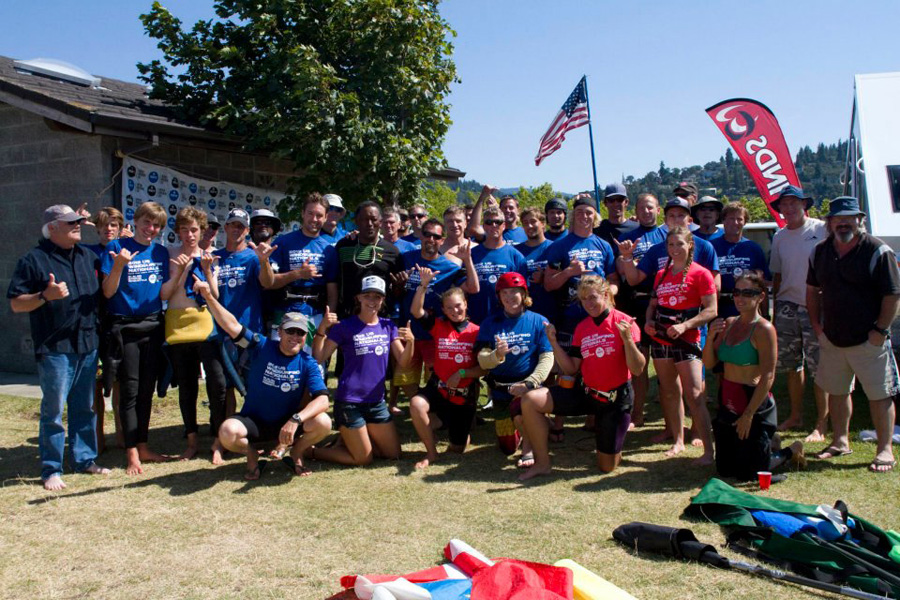 Day three at US Windsurfing Nationals presented by the American Windsurfing Tour was a carbon copy of the previous day. The wind started light and gradually built allowing for three solid Formula races followed by a full round of six slalom heats. Let's look at the action a little more closely…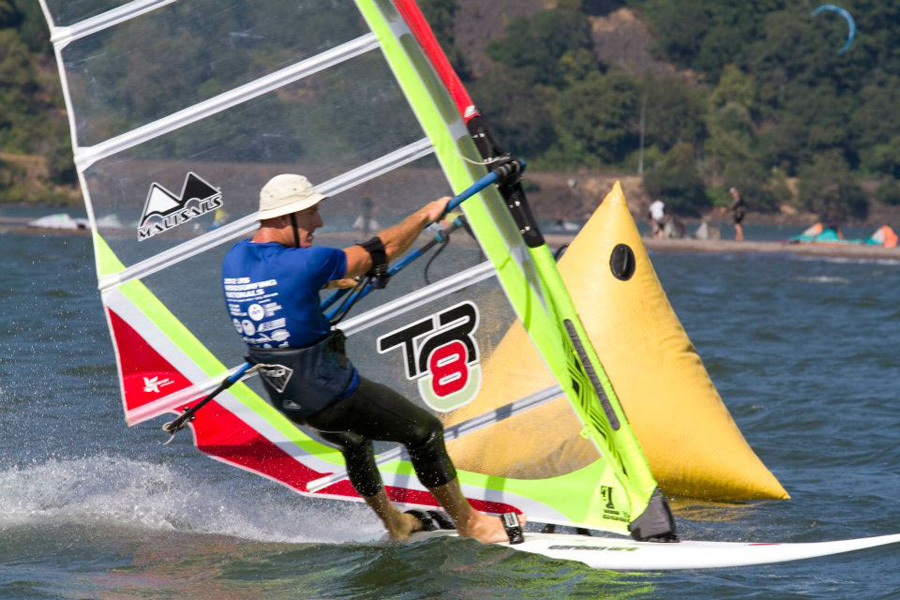 Formula Action:
The question of the day was, "Could MauiSails' Phil McGain be beat?" The answer proved to be, "Sort of…but not really."Bruce Peterson beat McGain to the finish line once but was ruled over-early at the start, leaving McGain's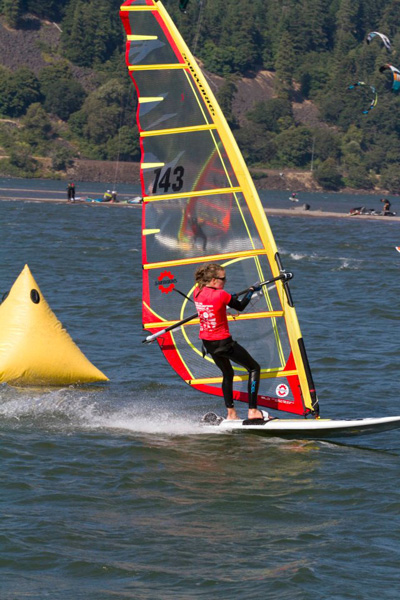 perfect streak intact. Next it was Steve Bodner's turn who protested McGain on one race… and was victorious. It proved to be the only way to beat McGain so far. We'll see what happens on day four.
Steve Bodner had a solid day on the course taking down his arch rival, Xavier Ferlet, for second in the fleet, but Ferlet held him off in the final race. Junior racer, Jack Lundquist, from the San Francisco Bay area put in an amazing showing crossing the line fifth in the final race. Check out all the scores below and you'll see other amazing finishes put in by racers across the fleet. Here are some photo highlights from the day (check out more on the AWT Facebook page).
Slalom Action:
The first slalom race of the afternoon saw Tyson Poor go down opening up the door for Phil McGain and Bruce Peterson… and Casey Hauser, who took advantage of Poor's crash to claim the race. However, Poor recovered in his next two races winning heats over both McGain and Peterson to remain on top of the fleet. Steve Bodner also brought his A-game with back-to-back third place finishes to end the day! The leaderboard is getting packed at the top with racers like Andreas Macke, Xavier Ferlet and MacRae Wylde putting in solid days.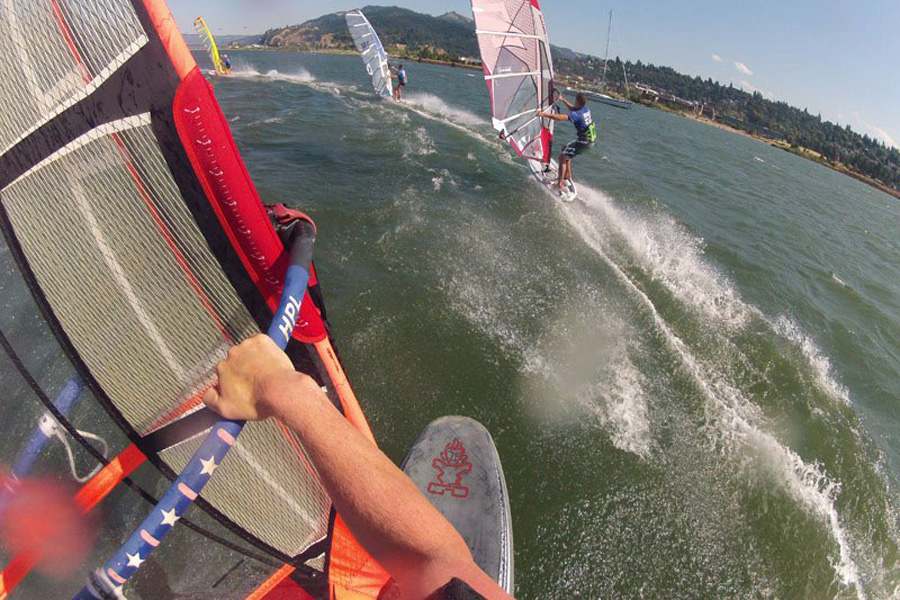 Congrats and thanks to all the sponsors, competitors, organizers and volunteers for making this amazing event happen! Sponsors of the 2012 US Windsurfing Nationals include: AWT, Dakine, AWSI, Sailworks, Starboard, Chinook, CGWA, Mistral, Nolimitz, North Wave, Oregon Sports Authority, Vela, 101 Surf Sports, Big Winds, Black Project Fins, Makini Fins, Vector Fins, G-42, US Windsurfing Association, Windsport Magazine.