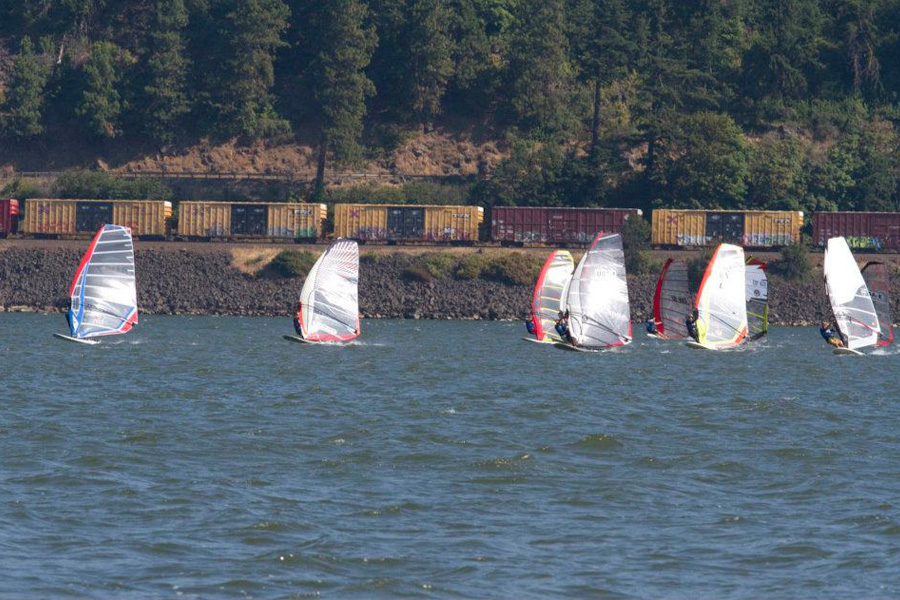 Day four at the 2012 US Windsurfing Nationals presented by the American Windsurfing Tour was the windiest day of the week. The day started early with two Formula races before moving into two full rounds of Slalom and ending with a Freestyle Expression Session. You can't ask for anything more… a perfect three discipline day.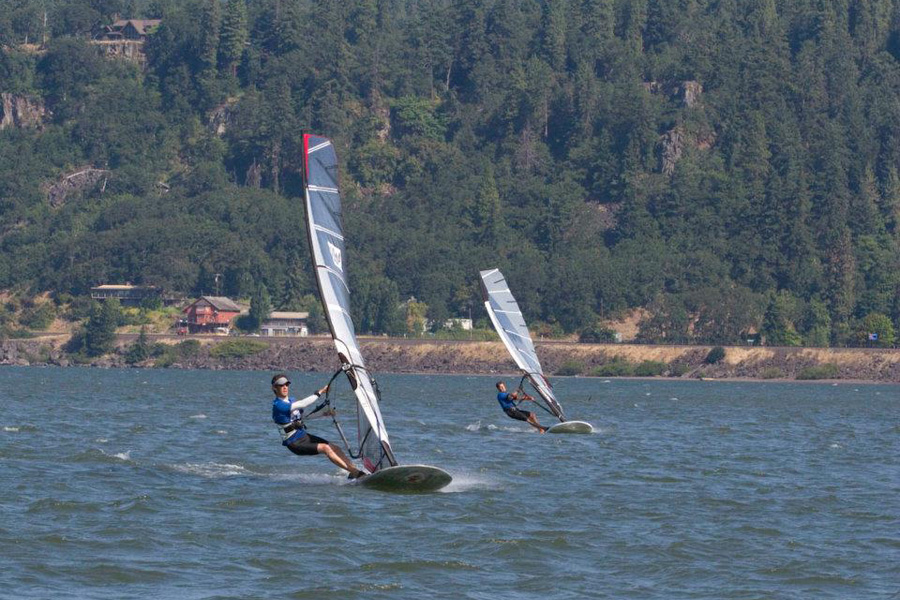 Formula Action:
Phil McGain proved untouchable once again in course racing taking both races and securing the US Nationals Formula crown. Up next were Xavier Ferlet and Steve Bodner who battled back and forth all week long. The women's title was claimed by Marion Lepert and she finished eighth overall against the entire fleet. Check out all the photos on the AWT facebook page.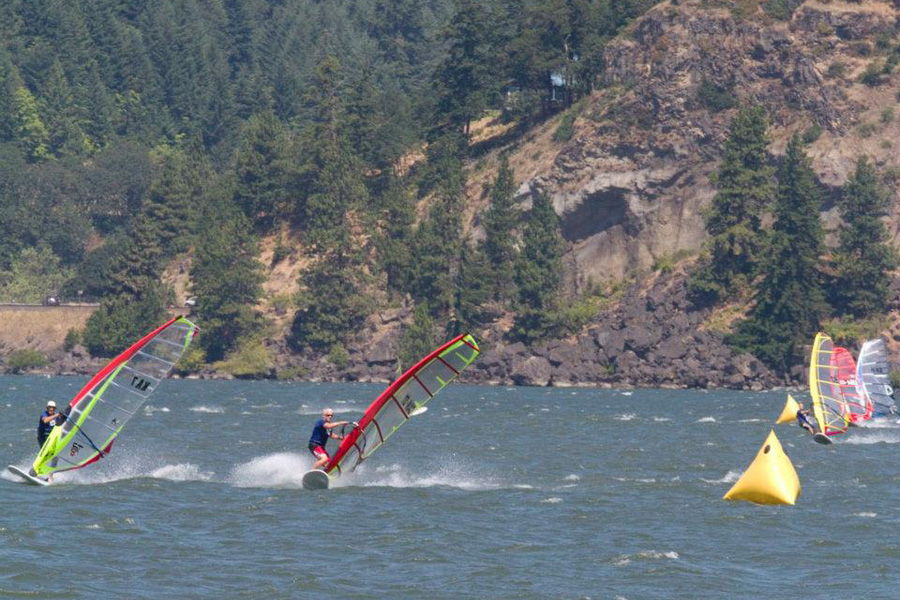 Slalom Action:
It was an incredible day on the Slalom course. The battle for first place was on between the top three—Tyson Poor, Phil McGain and Bruce Peterson. The format has each in a separate heat and they each get to go head-to-head twice on the day. The second most exciting race of the day pitted Peterson agains McGain with Sailworks' Peterson getting a great start and holding off McGain through all six jibes… until the final leg where McGain turned on the jets passing Peterson just before the finish. However the race of the day was also the last one. In the previous round McGain took down Poor in their first match-up, so how would Poor respond in the final race. McGain got off to a great start leading Poor to the first jibe. But on the third mark Poor made an agressive move to make the pass and he managed to hold him off for the rest of the race.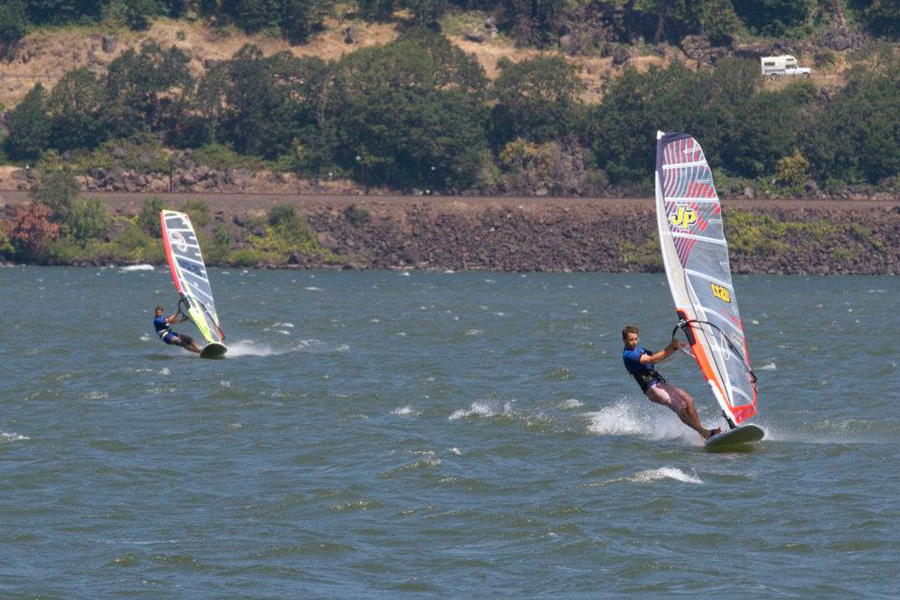 After three great days of Slalom, McGain and Poor finished tied with nine first-place finishes each after their three throw-outs. The tie-breaker went to McGain who's three second place discards beat Poor's second place and two fourth places. Both put on a great show and congrats to both (and all the competitors) for an outstanding event.
The women's contest was a close contest with Marion Lepert narrowly taking the title over Ingrid Larouche (2nd) and Alyson Fromm (3rd).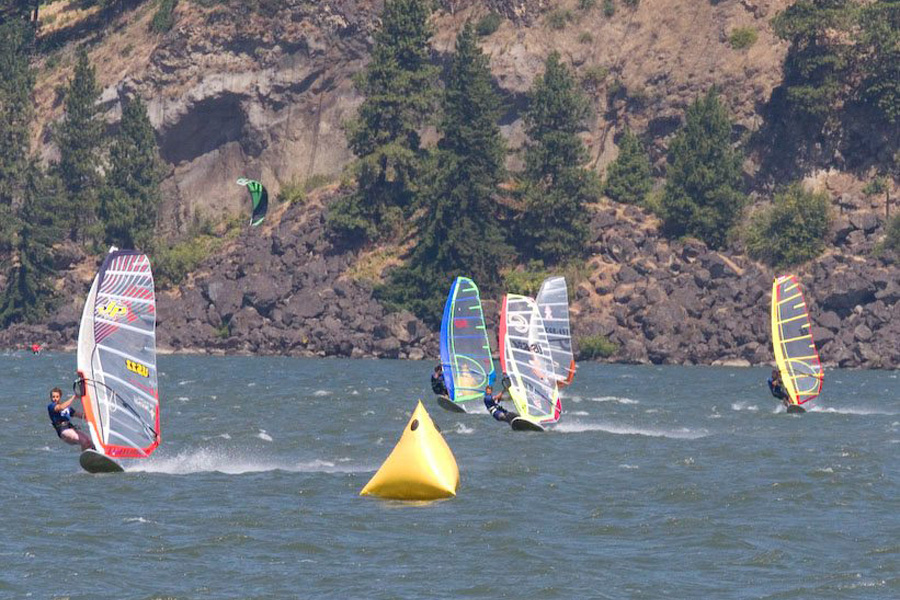 Freestyle Action:
After the final Slalom race the call was for a 30-minute Freestyle Expression Session with the winner getting a Chinook carbon extension. Casey Hauser took the lead early with a stylish Funnel. Wyatt Miller raised the bar landing a Gozada and then a Toad. But the session truely belonged to the world under-17 champ, Steven Max from Aruba, who stomped a Burner along with several nice Konos to claim the prize from Chinook.