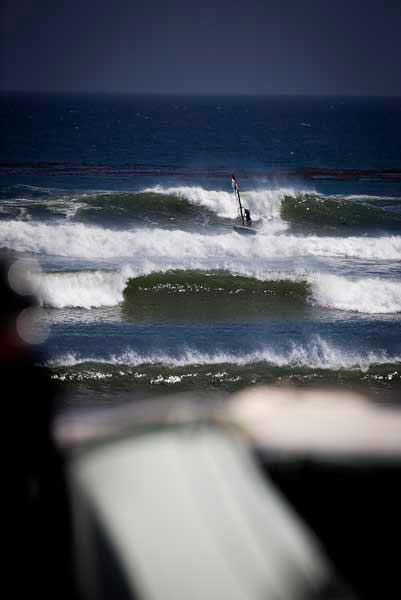 Improved wind and waves showed up on day 3 of the Quatro Desert Showdown and the call was made to start the amateurs. Heats were shortened to 12 minutes with the best two wave scores counting. Highlights included SoloSports staff ripper Joey Sanchez scoring some great waves to show off his impressive one-handed cutbacks and aerials. The top two seeds, Chris Freeman and Casey Rehrer, also both put in strong showing to win their heats and advance. The final three heat winners from the day were Yossy Salomon, Robert Torkildesen and Andrew Cunningham… congrats and well done.
One youth heat was run with Casey Rehrer putting on a show once again. A real battle is heating up between Fiona Wylde and Ian Stokes, with Wylde getting the nod on this day.
Look for the Masters and more Amateur heats to be run today… and a move to the pros when the best conditions arrive.
We'll update you when we can so stay tuned to the AWT facebook page.