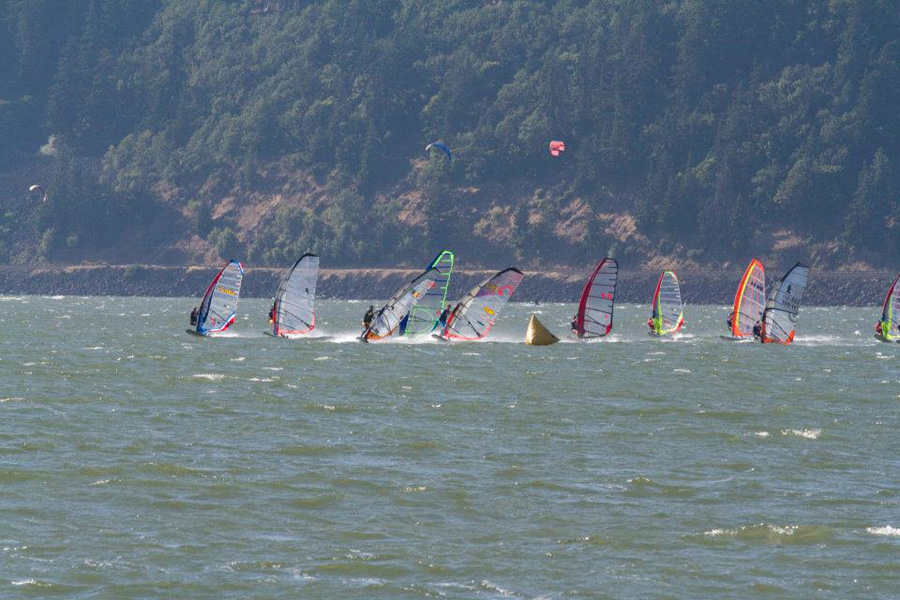 Day two at the 2012 US Windsurfing Nationals presented by the American Windsurfing Tour started slowly with a perfectly calm morning. The restful conditions allowed all the racers to settle into the Hood River Event Site and get all their gear rigged up and ready. By early afternoon the wind started to kick up above 12-knots and the call for the Formula racing to begin was made by race director Darren Rogers… a great call! And the wind just kept gradually building through three course races until it reached enough to make the switch to Slalom. A full round of three Slalom races completed another perfect day at the 2012 US Windsurfing Nationals. Let's look at what happened in a little more detail..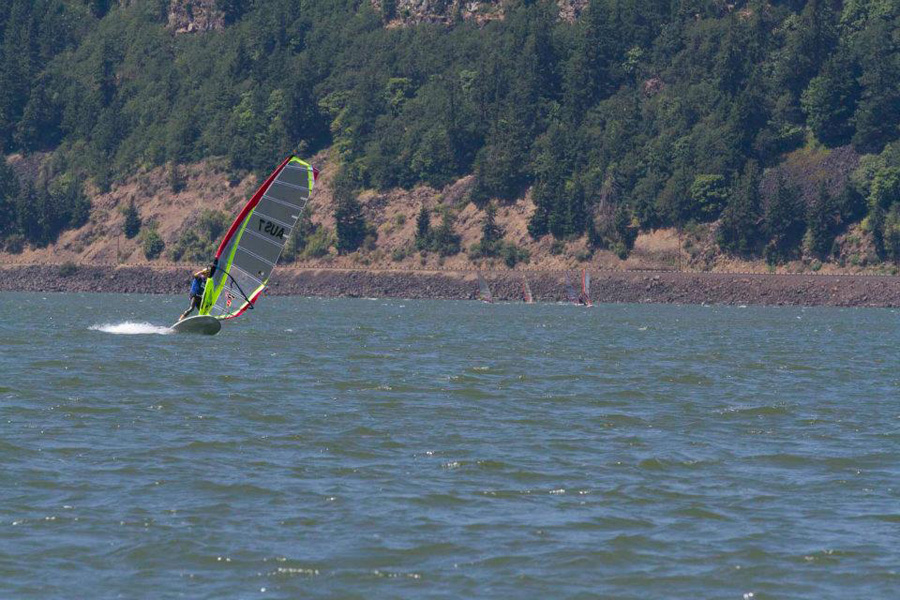 Formula Action:
The first day of course racing was dominated by MauiSail's Phil McGain who took all three races by a decent margin. The question is: can anyone catch him? Finishing second and third respectively behind McGain were Xavier Ferlet and Steve Bodner… so we'll see what they can do in the coming days to put up a challenge. Ron Kern sailed strongly and finished the day just ahead of local hero Bruce Peterson, who's fall in the third race dropped his standing to fifth. Just behind Peterson was the incredibly talented Marion Lepert… this junior racer will hold her own any day against the men.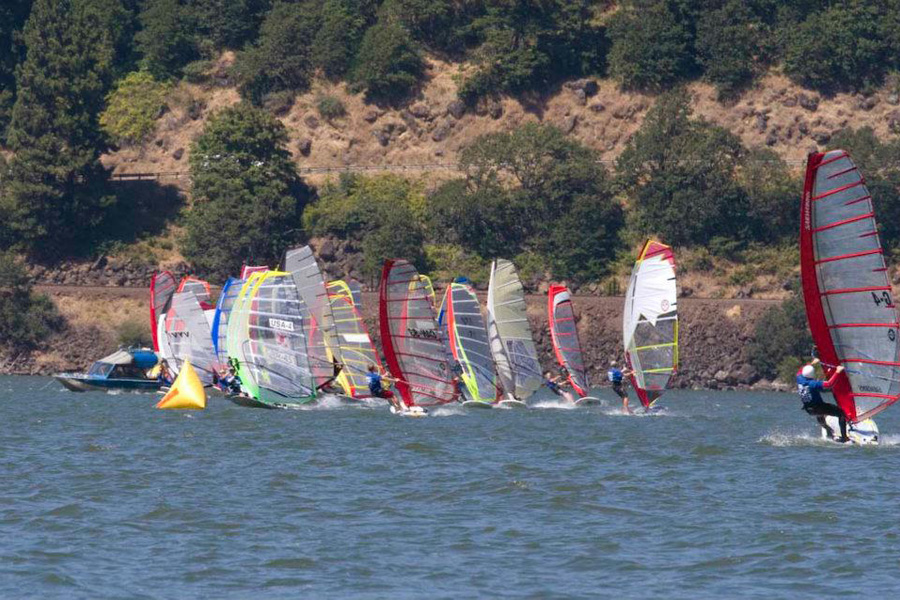 It was amazing just how tight the racing was across almost the entire fleet with some insanely close finishes at the downwind line that was set right next to the beach. It made for a great spectacle to watch and we're looking forward to more as the week of racing continues.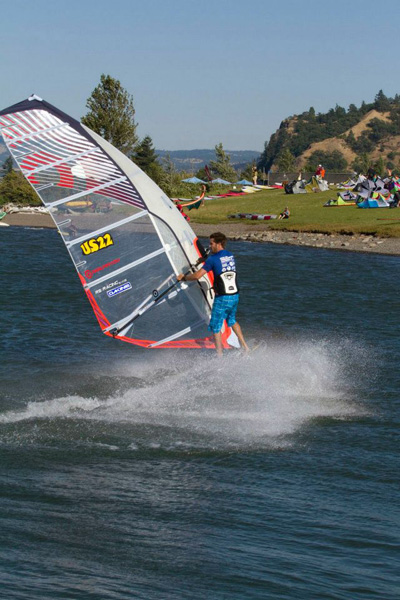 Slalom Action:Tyson Poor may have had to sit out of the freestyle competition yesterday with a sore shoulder, but he definitely wouldn't let it keep him out of the Slalom. His determination showed through with three bullets. We're pretty sure that Phil McGain will be looking to avenge his loss to Poor tomorrow, the only blemish on his near perfect day of racing. Also gunning for Poor will be his Gorge Cup rival Bruce Peterson, who finished the day solidly in the third position. A battle for the next three places is setting up between Casey Hauser, Steve Bodner and Jordan Reid… unless Wyatt Miller replicates the performance he put down in the last race of the day and joins this pack.
The slalom action provided plenty of crashes and even some heated protests, so let's see what the rest of the week brings as tension builds out on the course!
Congrats and thanks to all the sponsors, competitors, organizers and volunteers for making this amazing event happen! Sponsors of the 2012 US Windsurfing Nationals include: AWT, Dakine, AWSI, Sailworks, Starboard, Chinook, CGWA, Mistral, Nolimitz, North Wave, Oregon Sports Authority, Vela, 101 Surf Sports, Big Winds, Black Project Fins, Makini Fins, Vector Fins, G-42, US Windsurfing Association, Windsport Magazine.
Formula: Results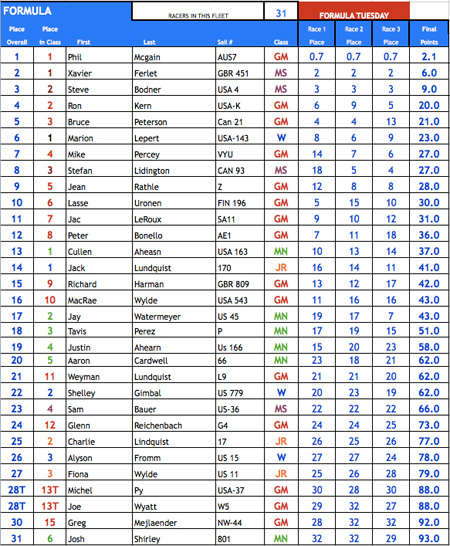 Slalom Results: