The tour has a new overall leader in the Pro Womens division after a stunning victory by Maria Andres (ESP) here in Pacasmayo.
Andres stole the show in the hotly contested Pro Womens final with consistent strong aerials, her hallmark speed and aggressive lip attacks. Sarah Hauser (NCL/FRA) secured 2nd place thanks to a great wave in the dying minutes of the half hour sunset final that allowed her to squeeze past Arrianne Aukes (NED) in a tight finish. These three top riders were several points ahead of the young Irupe Lamanuzzi (ARG) who is showing great improvement from last year, but has perhaps another 12 months of training to go before she can properly challenge these three internationally seasoned competitors who each have over a decade of experience on young Lamanuzzi. At only 17 she has made a very strong showing this year with a remarkable 2nd place in Chile and now a 4th here in Pacasmayo. The other up and coming youth in the Pro Womens division is Kazuki who was impressing everyone by entering this event in 3rd overall position. Kazuki has never 'gone left' and despite learning fast to ride left hand waves, she was not at her high standard from Omaezaki and didn't make the final here, so she drops back in the rankings, off the podium, and Hauser moves ahead, one step closer to her goal.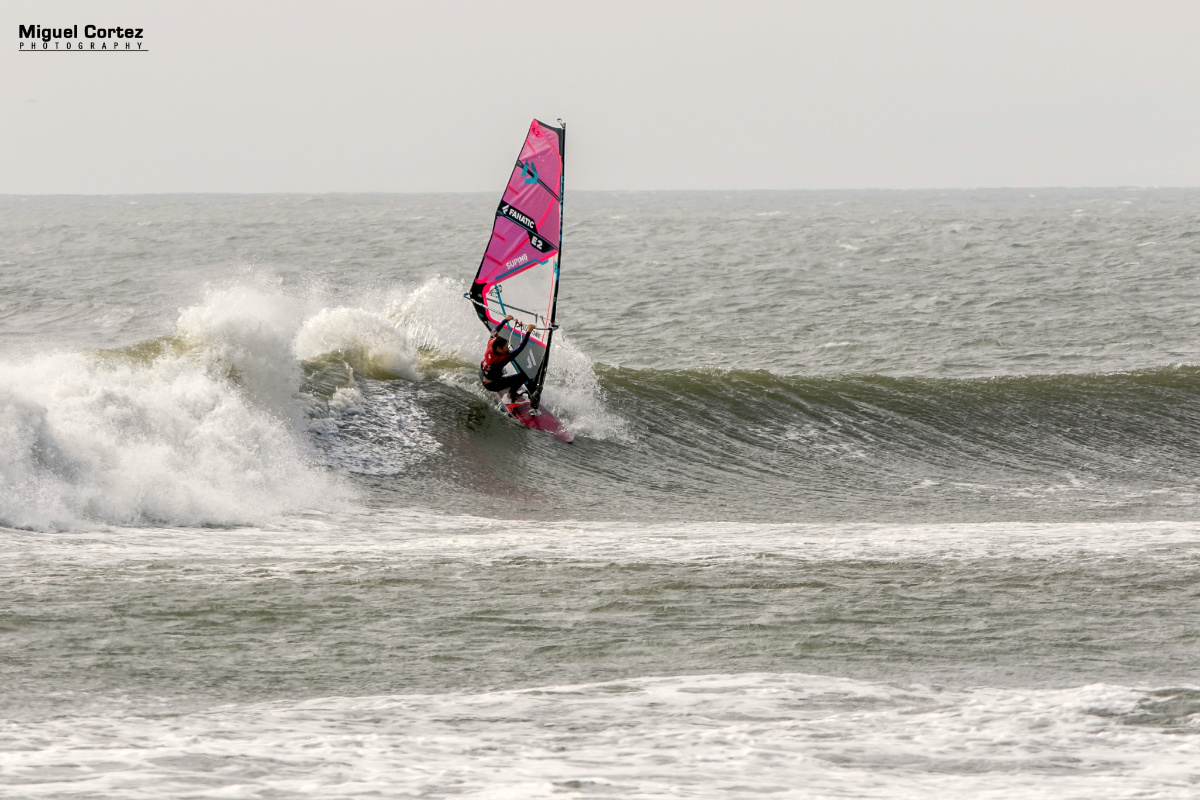 Andres now has a 1st from Chile (10,000 points), a 3rd from Oregon (6,500 points), and a 1st here in Pacasmayo (10,000 points) to hold the tour lead with a total of 26,500 points. Her main rival Arrianne Aukes from the Netherlands now holds a 1st from Japan (10,000 points), a 2nd in Oregon (8,000 points) and a 3rd here in Pacasmayo (6,500 points) to be just behind with a total of 24,500 points. Hauser has a 1st in Oregon (10,000 points), and a 2nd here (8,000 points), giving her 18,000 points and leaving her far behind with only one event to go. The no conditions, no result in Baja looking like a death blow for her title chances this year now finishing without a 4th event result. The 2 x Aloha Classic Champion has a shot at winning that final big event, and that could still challenge the final overall tour result but it will be tough.
Heading into the final event in Hawaii next month, if Andres can hold on to win overall, it will be a sweet and hugely deserved victory after being denied last year by the slimmest of margins when Hauser took the title by winning the final event at The Aloha Classic. If Aukes can score a big result well ahead of Andres in Hawaii to regain the lead and take the overall IWT crown it will be a remarkable story of a career full of great success and finally a major international title to satisfy her ambition. If Hauser wins the Aloha it will be the hallmark of a great Ho'okipa champion to win a 3rd consecutive title there but it looks like even that may not be quite enough to retain her crown as queen of the IWT. The final event will see these three ultra driven and talented athletes pushing themselves like they've never done before. If all goes to script, we will have huge swells pounding Maui's north Shore and high drama to end the year, crowning the best of the best in the windsurfing world.
The overall points for tour triumph are now critical to understand the state of play so here they are laid out.
1. 10,000
2. 8,000
3. 6,500
4. 5,500
5. 5,200
6 4,800
7. 4,500
8. 4,200
9. 3,900
10. 3,500
11. 3,200
12. 2,900
13. 2,600
14. 2,300
15. 2,000
16. 1,700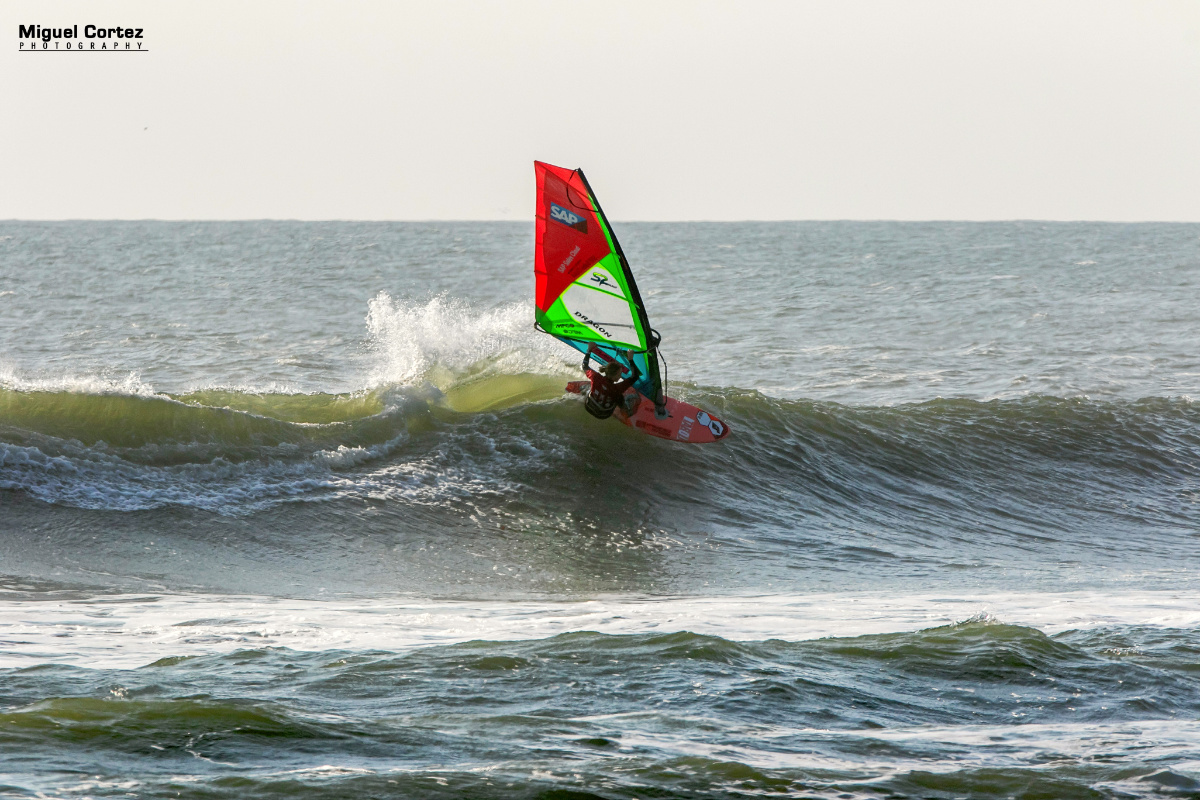 Each Pro rider can hold a maximum of 4 event result toward the overall, from 6 events on the calendar this year. A perfect score for the tour is 4 x 10,000 points = 40,000. No Pro Rider has been that dominant in the 10 year history of the tour. The competition is far too intense.
To get the best result, riders maximize their chances across the tour by traveling to all 6 events. This is pretty expensive but it is also the safest way to be sure of securing the best possible 4 results to count toward the overall rankings. Maximum commitment yields maximum results.  Maximum results yield significant prize money this year.
Pro Men and Women = Overall Prize Money
1st US $10,000
2nd US $5,000
3rd US $4,000
4th US $2,500
5th US $1,500
6th US $1,000
7th US $500
8th US $500
Stay tuned to our social media channels for updates (Instagram and Facebook).