You can't script this stuff! After a stunning day at the point with logo to mast high waves, we have results in both Pro Men and Pro Women. A new level of drama now rests on the title race with these results really mixing it up for the top spots.
Standout performances:
Antoine Martin (GDL/FRA) blasted his way past his old rival Camille Juban (GDL/FRA) in the first semi final with a wild 10 point ride that blew everyone away. Martin was on fire to beat Juban. Growing up together in Guadeloupe, Juban is a few years older and was always the number one rider with Martin pushing hard in every competition encounter, but more often than not it was Juban who would emerge victorious. Not this time. Martin, his confidence high from an overall victory on the IWT Dream Tour last year and leading the tour coming into this event, had steeled himself for this encounter and was leaving nothing on the table. Early in the heat Martin grabbed his chance. A perfect long walled wave emerged from the Pacific, Martin lined it up deep on the point and began his charge. Huge lip hits, a spectacular 360, aerials, more ripping lip hits and finishing with a goiter, he took his hand off the boom and punched the air with the energy surging thorough him knowing he must have just scored the first 10 of the contest and was now in the drivers seat to defeat his long time rival Juban. And so it was. Despite a stunning performance from Juban, it was Martin who emerged on top and progressed to the man on man final, leaving Juban to battle for 3rd in the losers final.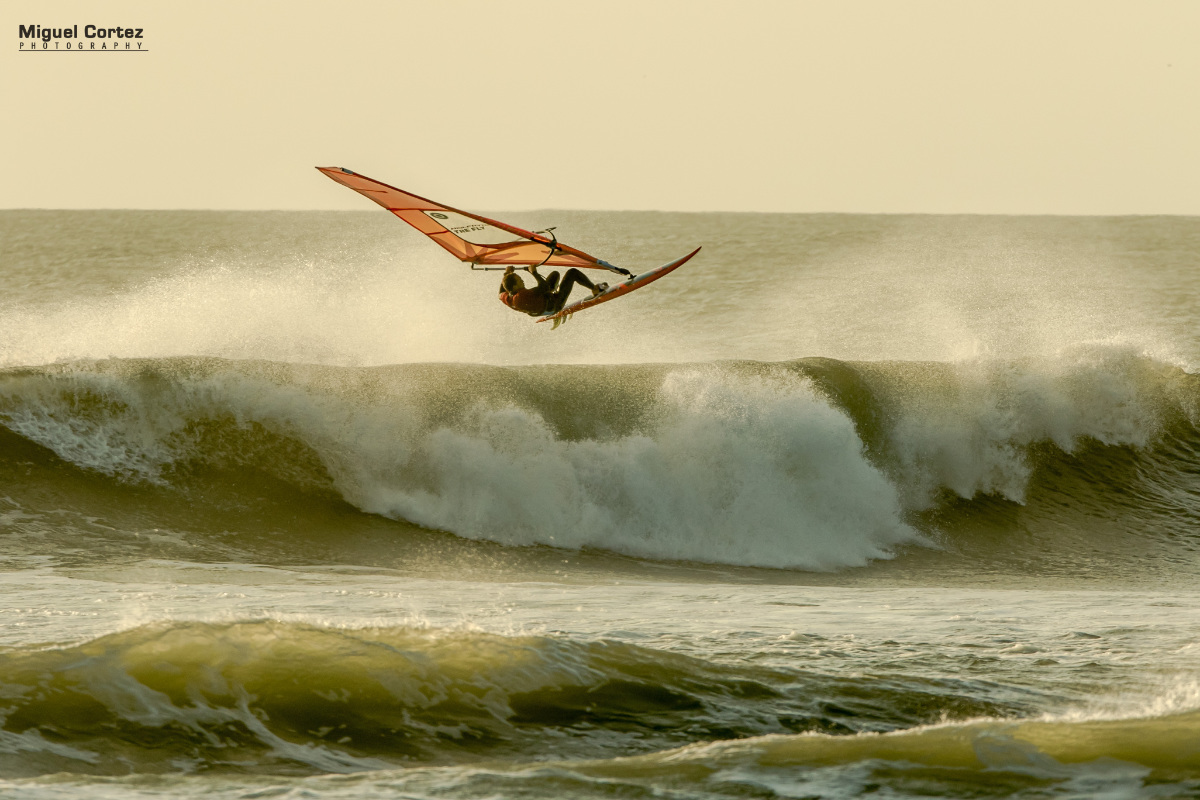 Morgan Noireaux (HI/USA) came into this contest 2nd overall and hungry for the chance to catch tour leader Martin. Denied a chance in Baja, and behind Martin for almost two years now, this was Noireaux's last chance to get a win to put him within shooting distance of the tour leader heading into the final event in Hookipa Maui next month. The stakes were high, but first he would have to defeat up and coming 18 year old Takara Ishii from Japan for his chance to meet Martin in the final and battle for the overall spot. Ishii was on a tear from yesterday when he scored in the excellent range for two waves to take down Russ Faurot, William Perez and even the mighty Antoine Martin himself to win the quarter final heat and secure a top four berth. This is the first time Ishii has taken a scalp the likes of Martin in an international heat. This is a huge step for a young rider, to realize they really can do it. They really can mix it with the best and win. This is the kind of psychological threshold that changes a rider from an up and coming talent to a serious contender. With that success in the bag, Ishii now had to deal with Noireaux, and despite his best efforts, he was not up to the task on the day of taking on the 3 x Aloha Champion who was in his best ever form in the Pacasmayo perfection.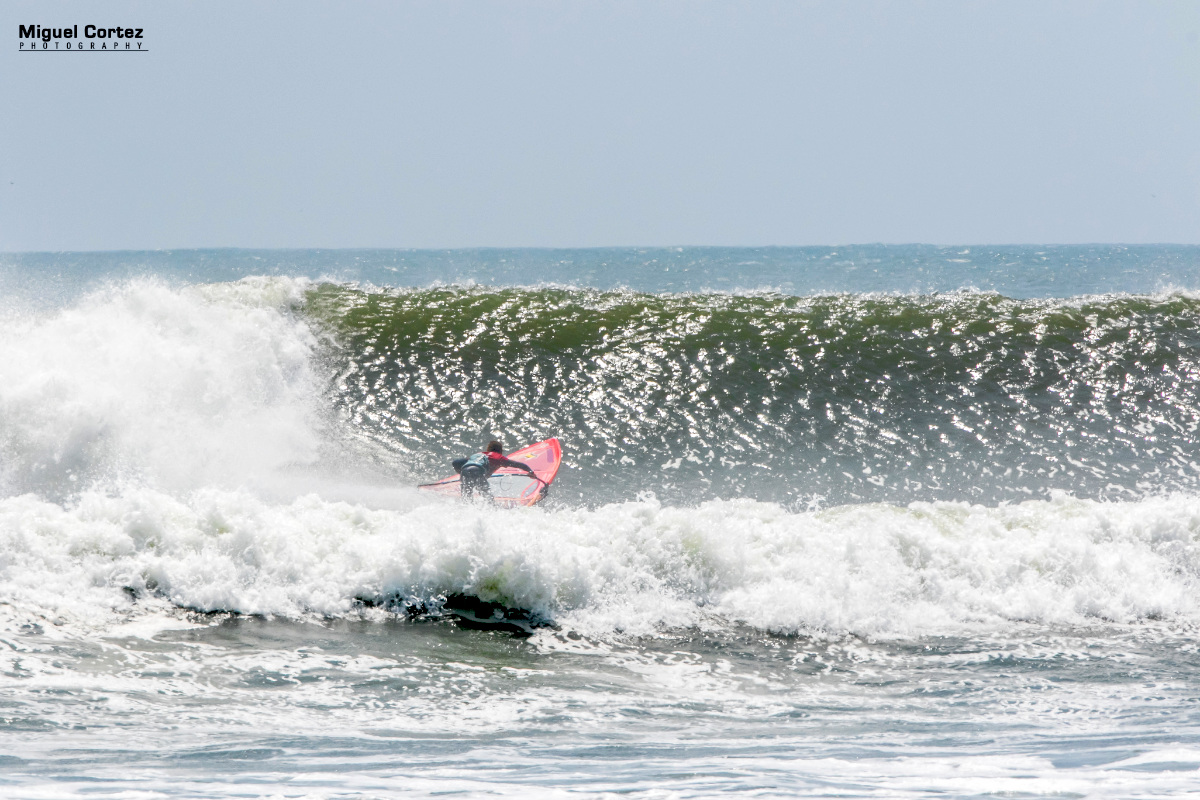 The stage was now set for the ultimate showdown in the Pro Mens final: Morgan and Antoine, head to head, tour leaders battling it out, in perfect, perfect, perfect conditions, with the highest quality media team directing all their attention at them, and everything on the line. They both shot out of the gate at the green flag and started racking up the points on these glassy point peelers. There were no more 10 point scoring waves for Martin in this heat, but he knocked out huge aerials, goiters, massive hacks and generally tore apart every wave he came across. Morgan was cracking out his hallmark bottom top turn combinations, his style and power surging down the line and making vertical hits with huge spray plumes. The classic stylist versus the mad aerialist. It was neck and neck with Martin slightly ahead for most of the heat. Until… in the last 5 minutes of the 40 minute final, Noireaux found the bomb wave. It was perfect. Almost mast high, a 200m wall looming up, he in perfect position, deep on the point, everyone saw it and held their breath. It was one of the most stunning scenes to unfold on tour. Coming from behind in the overall, after almost two years of being denied by the aerial skills of Martin, this was Noireaux finally getting his kind of conditions, his kind of wave, his confidence rising, no longer trying to match Martin's game, Noireaux returned to his own game: power moves on giant perfect waves in light wind. This is when he is the most dangerous windsurfer on earth and pity those who come up against him in these conditions. His first two hits were impossibly late and perfectly timed, throwing him high into the air above the soaring lip, perfect aerials that landed nose down at full speed straight into the next perfect bottom turns. He powered on in stunning fashion, with gouging power hacks across this exceptional wave, he took the win and earned his shot at the top spot in the final event at Ho'okipa. His voodoo with his arch rival and close friend Martin now just a memory and his reputation as one of the greatest even more secure than before. Martin was ashen. How could he lose this heat after such an exceptional performance in the semi final against his rival Juban? How could that sweet, sweet victory turn to this feeling of bitter defeat so soon after? How could he be good enough to beat Juban when he was on fire but not good enough to take out Noireaux? This is competition at its best. Exceptional athletes pushing themselves beyond their normal limits. Achievement. Failure. All relative, all an expression of the human condition and all an inspiration.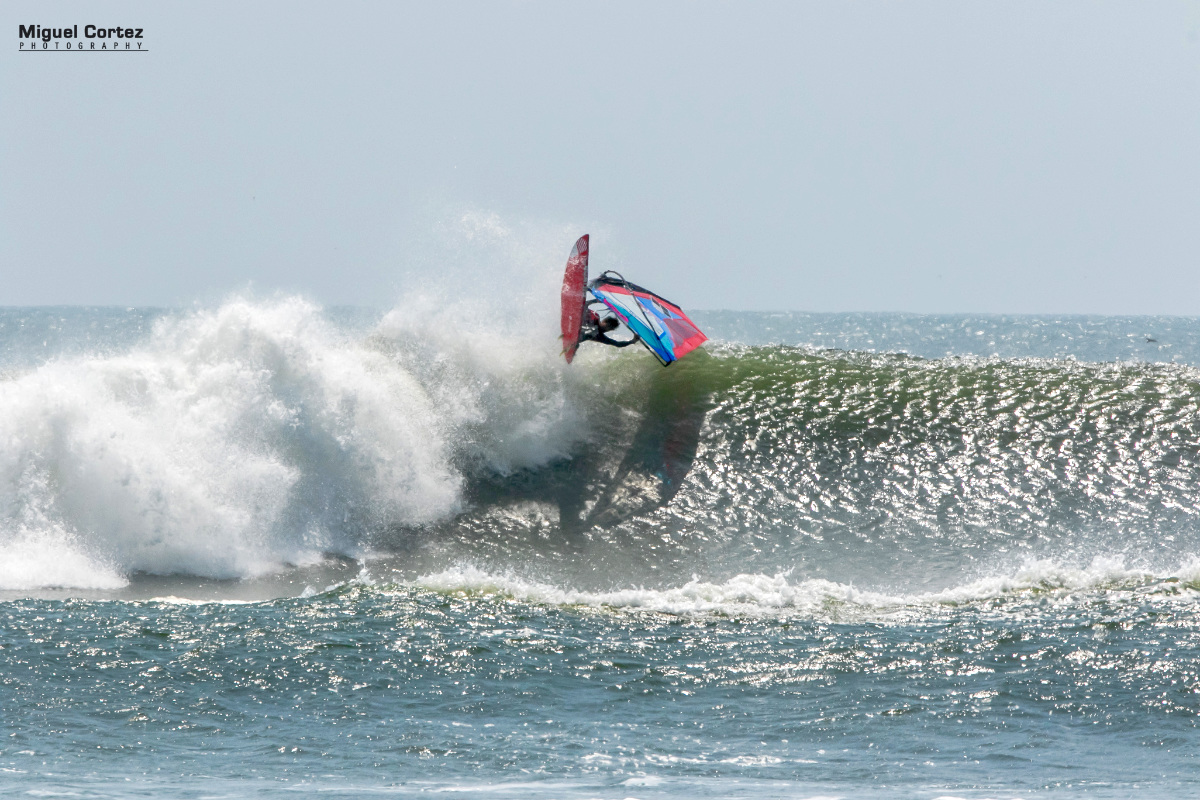 The show wasn't over there. We launched straight into the losers final that pitted Juban against the young Ishii to fight for 3rd. Juban the favorite was denied once again. And once again it was from an inspired and determined younger rival. Perhaps Ishii had seen the legend humbled in his loss against Martin and that inspired him. Perhaps it was the extra determination of the younger rival. Perhaps it was that Juban had been laid low with the Peruvian flu for the days leading into the contest. Whatever it was, Ishii was victorious and sailed himself into a new level, with new respect, new opportunities before him. Juban took it well. The laconic French speaking island man is long on experience with competition and was philosophical in defeat. Acknowledging the great sailing from his young rival, Juban managed to be magnanimous and generous, a true sign of a great champion and once again, an example to all.
Stay tuned to our social media channels for updates (Instagram and Facebook).