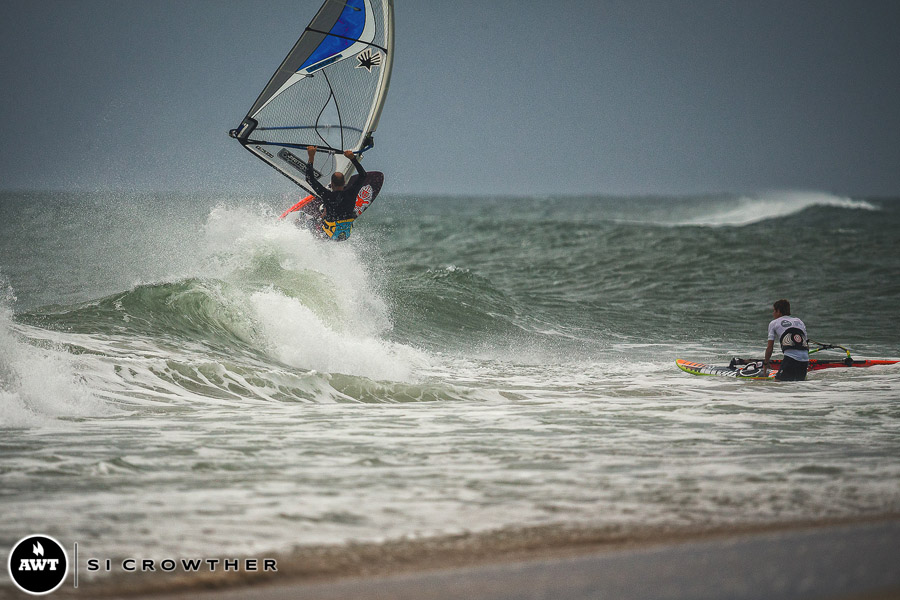 This morning competitors headed to ramp 55 for an 11am skippers meeting. A few people got on the water to catch some shore breaking waves, before the first squall of the arrived. Heavy rains continued throughout the day.   The rain did not stop the happy attitudes common to Hatteras Island.  Competitors chatted on the beach and in trucks, hiding from the frequent down pours.
We caught up with 3rd ranked Grand Master, Colby Deer today.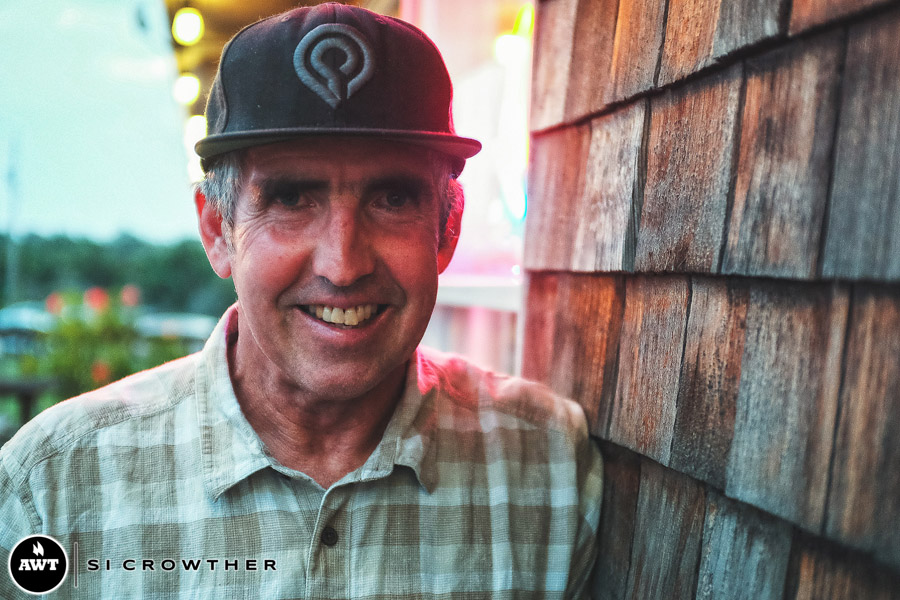 Colby, what do you think about North Carolina?
"It is beautiful nature out here, with all kinds of wild life. Its not very developed, giving the feeling of stepping back into time.  A very special spot for sure."
How are you doing on the tour this year?
Its been competitive. I am currently ranked 3rd in the Grand Master division. It's going to be a challenge with a few real competitive guys ahead of me right now, so I am prepared for the battle.

What do you do when you are not on tour?
"Raise my son, and my daughter is starting college. I play hockey in the winter and live in a ski town"

What keeps bringing you on tour?
"The spirit and positive attitudes.  Its about having fun and there is a lot of really good energy. Those things bring me back."
Thank you Colby, and good luck at the event!
Today was a great opportunity for competitors to get in the mind set for competition, and tomorrow we plan to get an early start. The forecast is promising, so heats are expected to get under way.