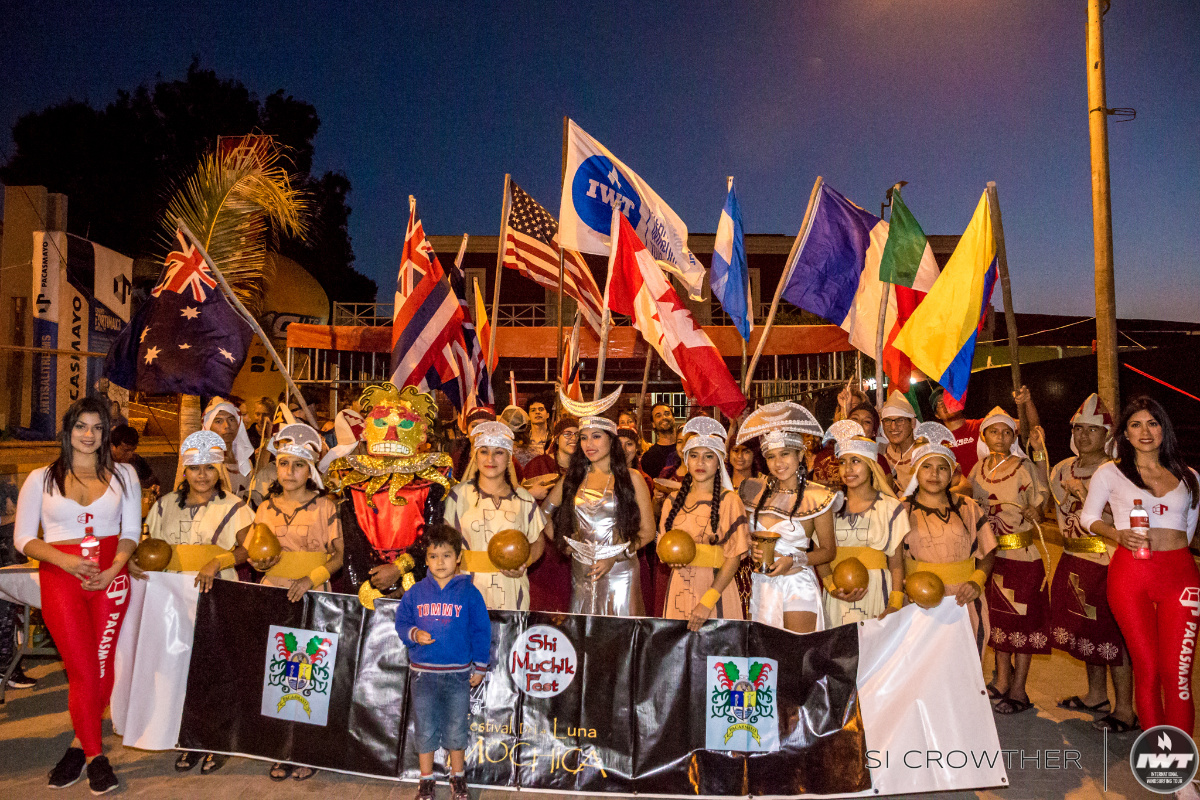 The Pacasmayo Wave Classic is on! 37 riders came to El Faro Resort yesterday morning to register for the contest and pick up their IWT swag bags filled with Nature Valley bar, Powerade and Dakine lycras. All riders had their portrait taken and got to check out the conditions before an afternoon session.
The women competing in the Pacasmayo Wave Classic enjoyed a ladies only Pacasmayo Pool Party after registration with drinks courtesy of El Faro Resort. The IWT is thrilled to welcome TWELVE women competing in the 2017 Pacasmayo Wave Classic!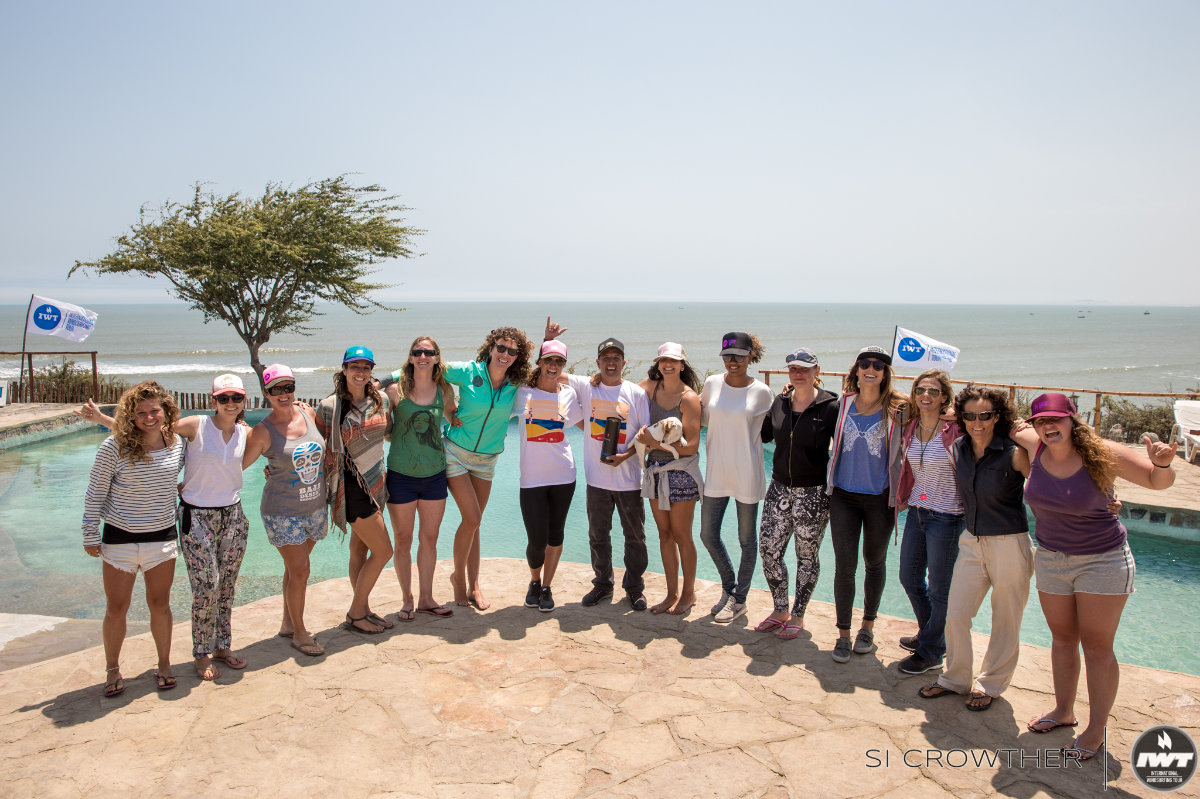 With all 37 riders registered and ready, the International Windsurfing Tour enjoyed an opening ceremony with parade through the streets of Pacasmayo, followed by a traditional Peruvian moon festival, Shimuchik- Festiva de la Luna Muchica.
Shimuchik represents the fishing and agricultural community of the time. In the ceremony, participants dance a tribute to the moonrise with hopes of good waves. Sam Bittner and William Perez joined the dancers in an offering to the ocean for good waves during the contest window.
Thank you to the Pacasmayo community for again welcoming the International Windsurfing Tour.
Click for the full photo albums on Facebook here.