1) Name, age, category, nationality, years windsurfing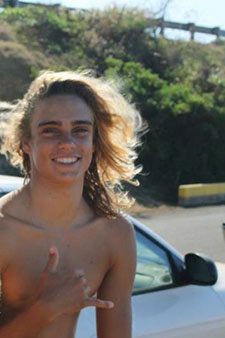 Casey Rehrer, 15, Youth and Amateur, American, 9
2) Expectation- what do you hope to get out of the event?
To have fun, hookipa is my home break
3) Who is your Windsurfing hero at Hookipa?
Uncle Josh and Levi
4) How many times have you ended up on the rocks? (Rock Star status)
I stopped counting.. but i have been on them 3 times this month
5) Whats your favorite no-wind activity on Maui?
Surfing
6) Whats the best airline to get your gear to Maui?
Alaska
7) Whats your Halloween costume for the contest?
Sexy Cowboy
8) What are your dream Hookipa conditions?
logo to mast high on my 3.8 with just my friends
9) Who are your favorite friends to go sailing with?
Harley and Bernd
10) Whats your favorite song to get you pumped before your heat?
Favorite song haha that changes hourly but something that iv heard on a sick windsurfing video, something fast and upbeat that gets your heart racing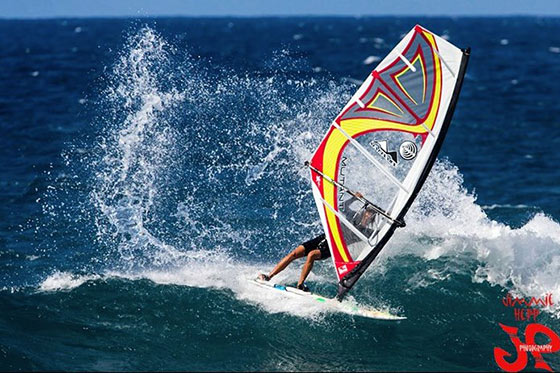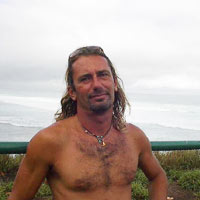 1. Name, age, category, nationality, years windsurfing
Giampaolo Cammarota – almost 50 (and stoked on the wisdom that that implies), but looking more like 29ish really! – italy – 32 years windsurfing.
2. Expectation- what do you hope to get out of the event?
absolutely no expectations at all… I try to do that with everything in life. I only hope I'm gonna have fun and I know I will. I mean, a windsurfing contest with wind and waves and all your buddies at Hookipa… how can it not be fun?!?!
3. Who is your Windsurfing hero at Hookipa?
Levi is my favorite sailor, but Alex Aguera was on the cover of a magazine when he won the Aloha Classic back in 1984 and he became my first windsurfing hero. I got to sail against him in a heat of the Aloha Classic of 2004 and I couldn't believe it…
4. How many times have you ended up on the rocks? (Rock Star status)
I ended up on the rocks so many times that I actually individually named each single one of them. Every time it's like a visit to good old friends.
5. Whats your favorite no-wind activity on Maui?
surfing, for sure. There's so much wind in Maui, that I'm overly stoked every time we get a glassy day of surfing.
6. Whats the best airline to get your gear to Maui?
I haven't a clue. I live here and I don't travel for windsurfing.
7. Whats your Halloween costume for the contest?
I'm against halloween and costumes. I just don't get it. Sorry, boring old grumpy man…
8. What are your dream Hookipa conditions?
logo high, super light sideshore wind with a touch of offshore, pure slog and surf, 4.5 and 80 liters
9. Who are your favorite friends to go sailing with?
Glenn Haslbeck.
10. Whats your favorite song to get you pumped before your heat?
don't have one and don't need to get pumped before a heat. Those are things for people who care if they advance or not.