At the 8am Skippers meeting the wind was looking like it might just fill in for some Slalom racing. However, by 9am after a flurry of rigging, it was apparent that the wind would need a little more time to gain enough strength for competition.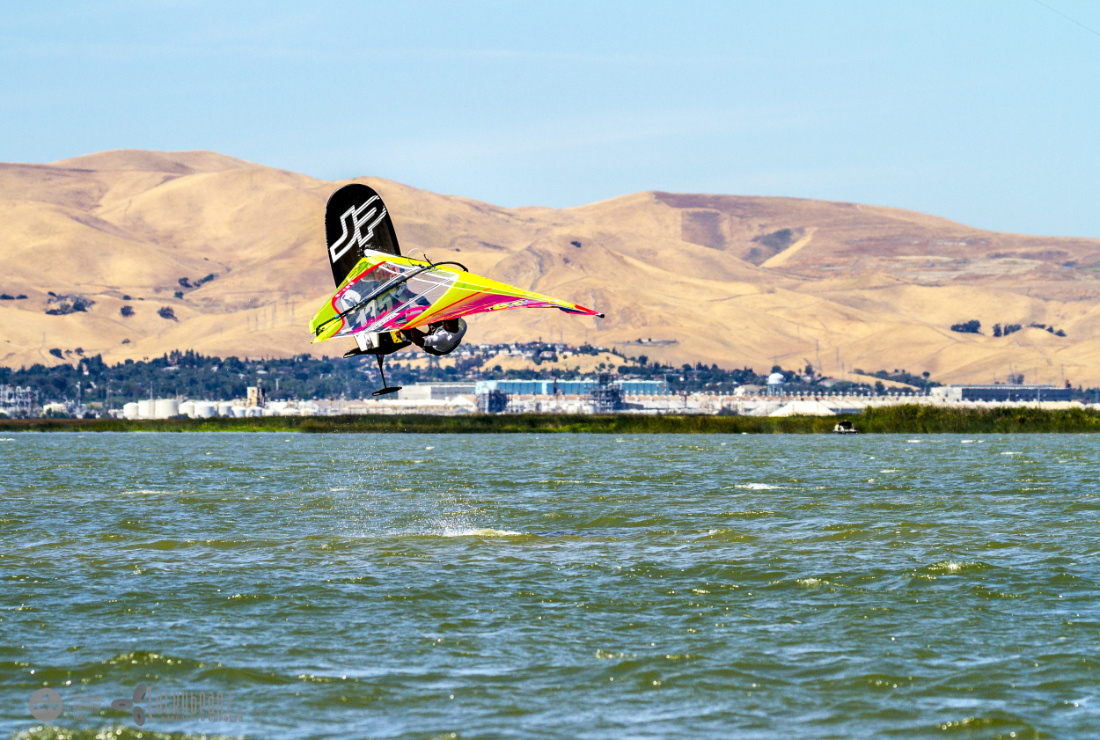 Tyson Poor
Not to be deterred by such minor complications, it was decided that the hydrofoils should once again be busted out. This time it was for some racing on the slalom course. Diony Guadagnino, Tyson Poor, Xavier Ferlot and Jean Rathe took charge. Xavier Ferlot was the stand-out winner during the morning races but Tyson Poor also showed his teeth winning a race.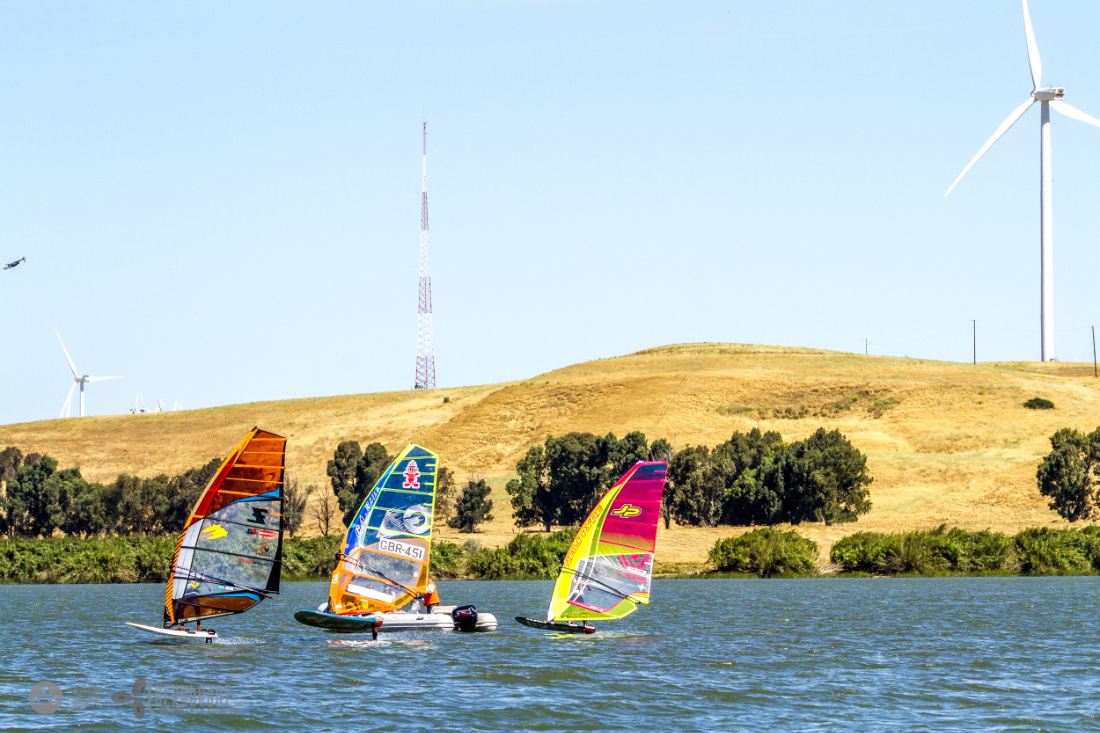 Diony Guadagnino, Xavier Ferlot, Tyson Poor
Early afternoon at low tide, the Rio Vista 'playpen' was looking perfect for the kids to get out for some Slalom racing. Run by official race director for the Gorge, Darren Rogers, 9 kids between the ages of 10 and 13 years old showed the adults just what this racing thing is all about. Once again Take Kohama of Japan was the clear winner for the day, screaming around the figure eight slalom course. What a joy it was to see all these youngsters out there loving every minute on the water.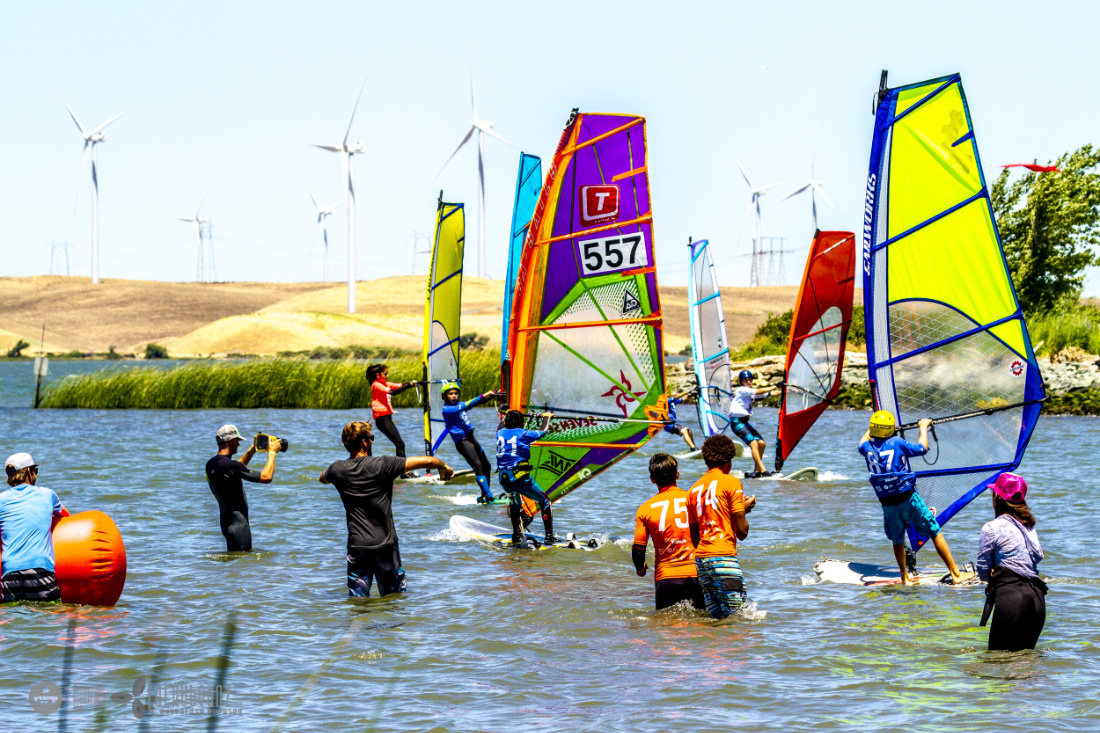 Youth give it a go
Sadly, the wind never really showed its true colors today, but that did not deter the enthusiastic crowd from enjoying the Rio Vista sunshine, and checking out demo gear on hand from Ezzy, Goya and North. The crowd's enthusiasm carried well into the evening with a grand BBQ, alongside the pumping tunes from the Aquaholics who had everyone dancing their socks off into the night.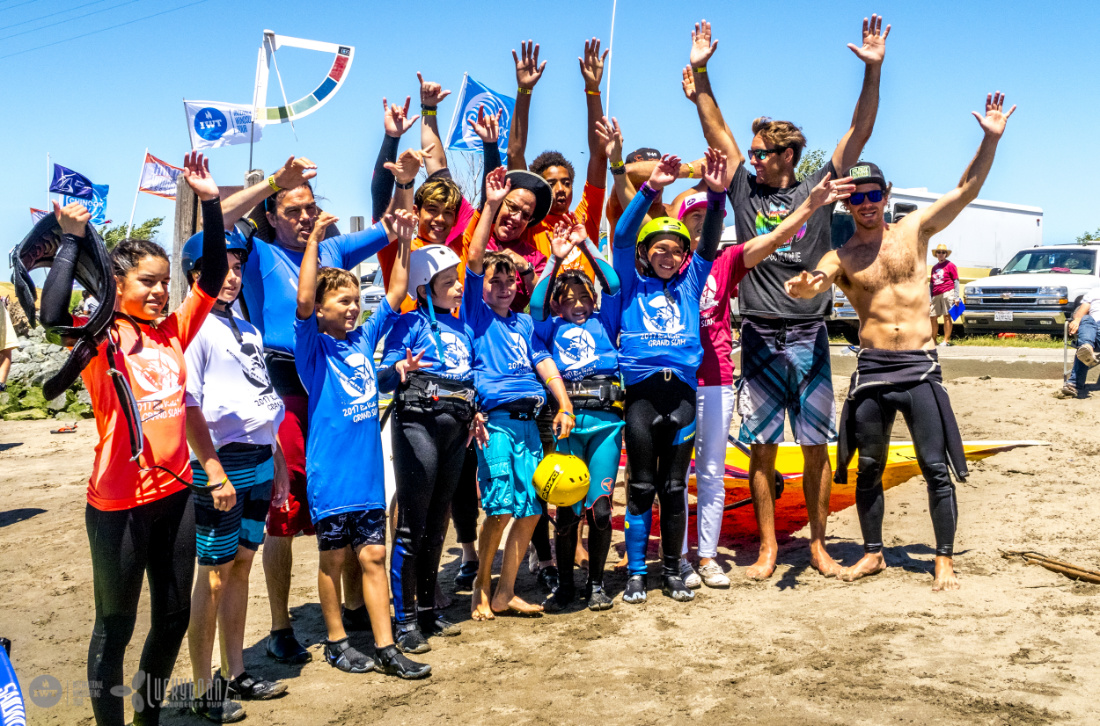 Group Shot
The next Skippers meeting will be at 7am, hoping to catch the earliest possible start to run through some Freestyle and potentially more slalom heats.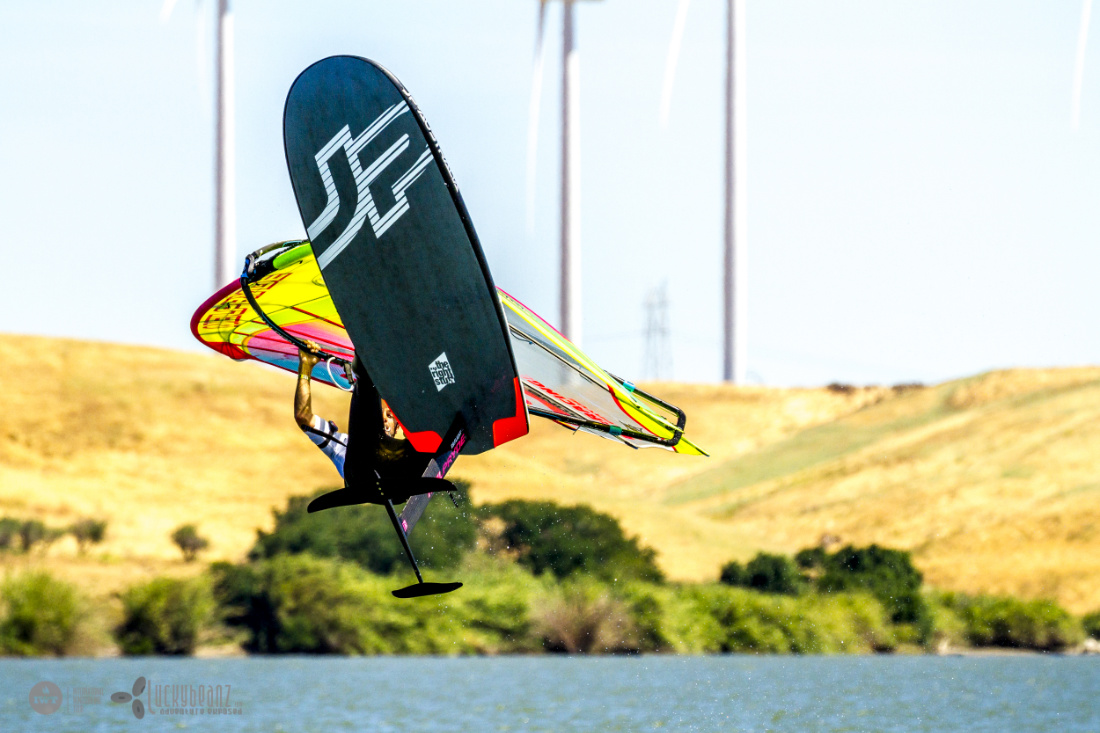 Tyson Poor
Thank you to our 2017 Rio Vista Event Sponsors

Text by Vickey Abbott and photos by Mark Harpur