Thank you for your patience with the LiveCast. We are experiencing technical difficulties and are working toward a solution.
AWT Santa Cruz Goya Windsurfing Festival… Day 1 Action
The 2013 American Windsurfing Tour kicked off in style with an action-packed first day at the Santa Cruz Goya Windsurfing Festival held at Waddell Creek. The wind picked up by late morning enough to get the Amateur division under way and by mid-afternoon the swell built perfectly to get the Pros out showing their stuff. Let's look at some of the highlights.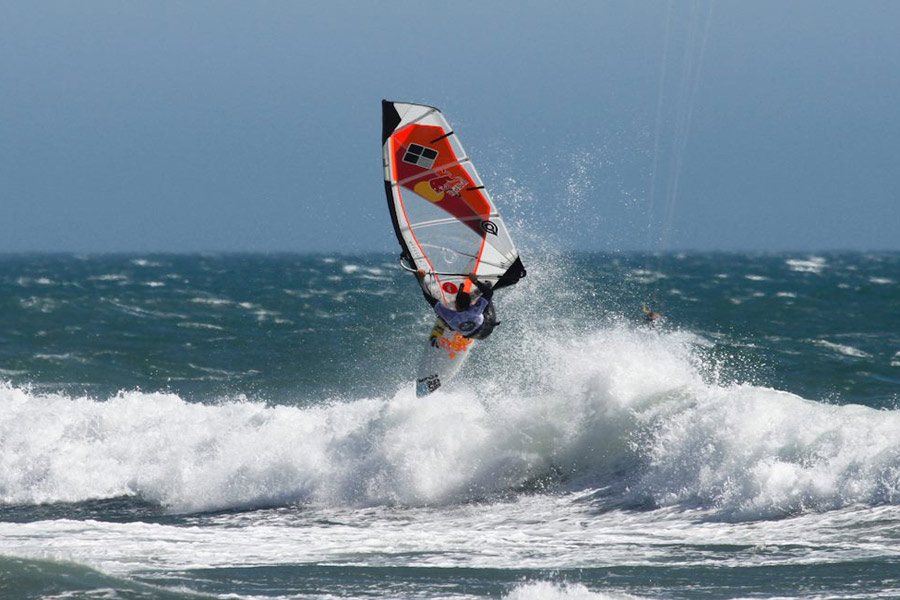 PRO Heats – Round 1
In order to give competitors ample time to showcase their best one jumping move and two wave rides head judge Keith Teboul set the heat lengths for 14-minutes, which proved to be the perfect call. Goya Windsurfing Festival defending champ Levi Siver (Quatro/Goya) set the bar early in Heat 1 with his signature tweaked ninja kick on a set wave. Casey Hauser also advanced from this heat landing a nice Back Loop and some solid wave rides. Heats 2 and 3 were not stacked with set waves but definitely stacked with talent. Kevin Pritchard and Bernd Roediger each won their respective heats with Kai Katchadourian and Tyson Poor also advancing.
Suddenly, everything changed with Heat 4 as if someone hit a switch and the swells started pumping through. Morgan Noireaux took the heat with his slashy yet smooth wave style and big Back Loops. Francisco Goya also advanced with his vertical wave hits and big jumping moves.
The event's first real jaw-dropping moment came in Heat 5 with Marcilio "Brawzinho" Browne sticking a huge Double Forward. He took the heat victory with Russ Faurot also advancing thanks to some great wave rides and big Back Loops. The round's final heat had the AWT's 2013 overall champ Camille Juban winning just ahead of Bryan Metcalf-Perez, with both sailing a solid heat.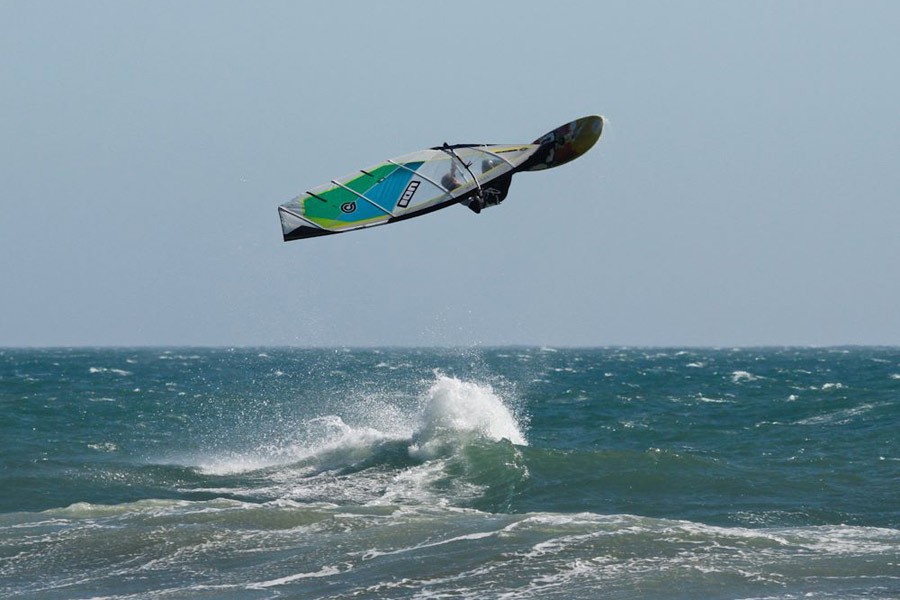 PRO Heats – Round 2
Action was intense with the three-man heats of round 2. First up was Siver winning the heat with Metcalf-Perez also advancing by edging out Faurot by the narrowest of margins. Browne was at it again absolutely sticking another Double Forward early in the heat and racking up some nice rides en route to another heat victory. Morgan Noireaux also advanced taking second knocking out Francisco Goya. Roediger took the next heat over Pritchard with Poor being knocked out of the single elimination. The final heat of round 2 saw Juban racking up a nice jumping score on a tweaked-out Push Loop with Katchadourian also advancing over Hauser.
We are looking forward to some great semi-final heats today with Siver up against Roediger, Noireaux and Katchadourian and Juban taking on Metcalf-Perez, Browne and Pritchard.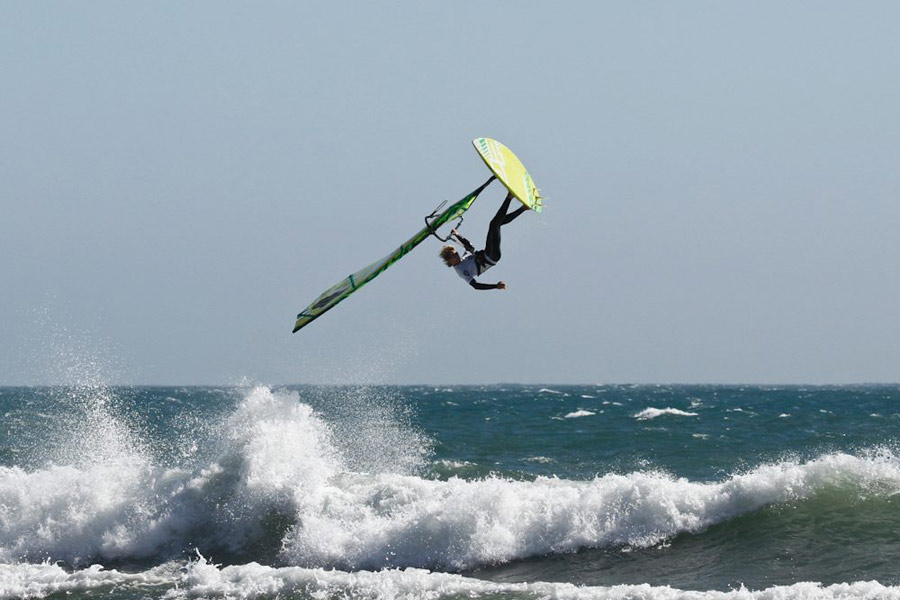 AMATEUR Heats
It was a solid day of Amateur wavesailing action on day one of the 2013 Goya Windsurfing Festival. Standout riders posting victories in both rounds one and two included Jerry McKay, Reed Nelson and Jonny Poore. The jumps and rides from these guys were incredibly solid and we'll see if the other Ams can step it up enough to overtake them. The final heat of the day was won by Marc Bitoun who is looking like he is definitely up for the challenge along with Eric Wallace, Brett Greene, Jordan Reid and Casey Rehrer.
Women, Masters and Grand Masters Divisions
Ingrid Larouche was back defending her Santa Cruz title and put on a strong showing of Loops and wave rides to advance from her heat along with Miho Tanaka. Tanaka won the Hatteras Wave Jam last year and is sailing well. The other heat saw Sarah Delauney putting together some incredible wave rides to take it just ahead of Fiona Wylde who also advanced.
A stacked fleet of 18 masters (45 and older) took to the water to show us their best jumps and rides. There was only enough time and conditions to get through the first round, but standout winners of their heats included Dana Miller, Attila Tivadar, Gerritt Rutgers and defending champ Brian Caserio. Also advancing to round two were MacRae Wylde, Ferdinando Loffreda, Marty Rosse and Rich Wilde.
The group of four Grand Masters sailed a competitive heat with Bruce Dilbeck taking the round just ahead of Joe Ray, who owns local shop Davenport Surf Sail.
Words by Pete Dekay Windsport Magazine, photos by Mike Archer AWT