The OBX-Wind is more than an event. It is a windsurfing festival highlighting what makes our sport great. It is the one event in North America that any windsurfer from any skill level or interest can participate in. Everyone can relate because going fast is fun for anyone. One must not be intensely competitive or have the leading edge fast to enjoy it.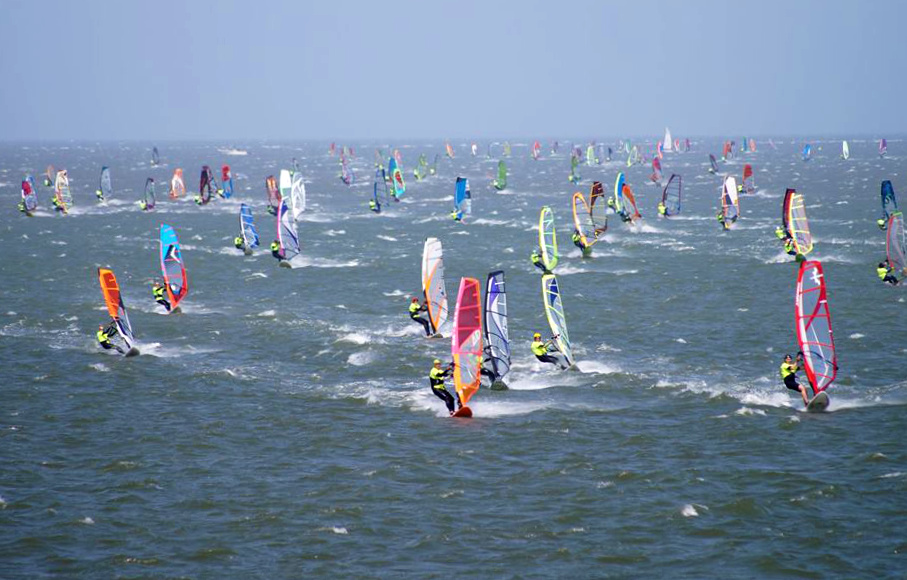 The OBX-Wind highlights the spirit of the sport regardless if you are a pro, amateur, been windsurfing for 20 years or new to the sport: everyone can succeed. It is about showing up with all of your friends and playing a fun game of windsurfing together. The week collaborates the industry by bringing together all the brands showing up as a family reunion with a positive underlaying vibe for everyone. "This event taps into the emotional side of windsurfing and reminds you why you love the sport."
-Words by Boards & More Director Jonathan Erbele.
OBX-Wind is complete for 2018! Congratulations to all windsurfers who participated and thank you to all sponsors and organizers who made the event possible.