Final day of competition found the warm southeast winds replaced by extremely cold 25-30 knot northeast winds on Hatteras Island.
Despite the frigid air temperatures and 40 degree waters, Race Director Darren Rogers expertly placed a shortened slalom coarse.
Rogers called for a 9am skippers meeting followed by a sharp 10am start time to complete the remainder of slalom heats. 45 racers participated in slalom racing split between 3 groups rotating through sequences to fairly compete with all racers.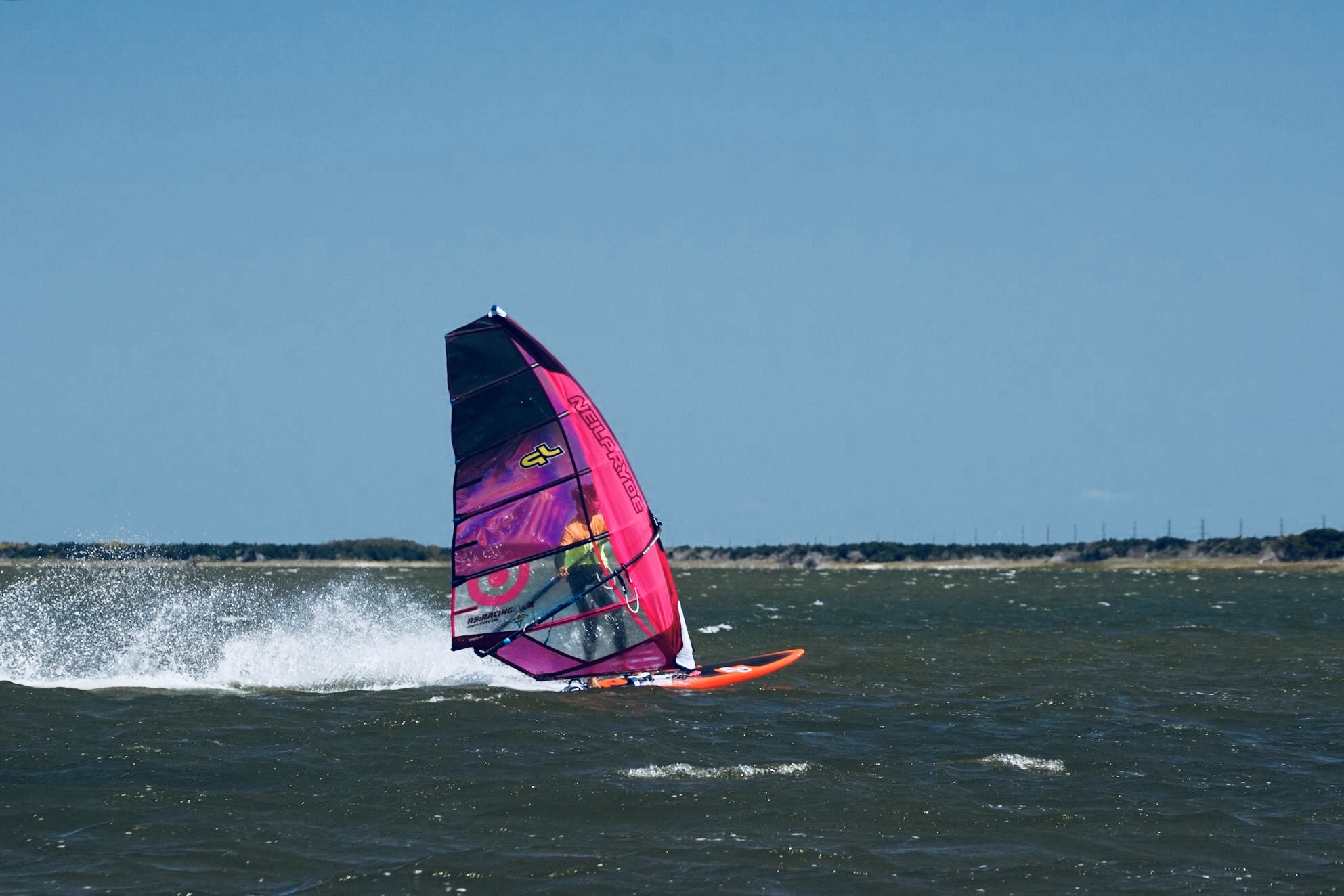 Long distance race champion Tyson Poor consistently pulled ahead of the pack fully powered on his 7.0M Neil Pryde race sail winning the overall slalom in the OBX-Wind 2018.
Sam Bittner Wilson held her ground with the top men through all 4 of her races for the day crowing her winner of the women's division. Sam is relatively new to racing and enjoys participating in the Maui Race Series at home.
Tyson Poor has been teaching a slalom race clinic all week. His students improved by leaps and bounds on the final day of racing. Due to Tyson's clinic, his students were hitting the start line right at the buzzer making for a competitive race to the first buoy and creating an exciting show for spectators who lined the beach on Island Creek.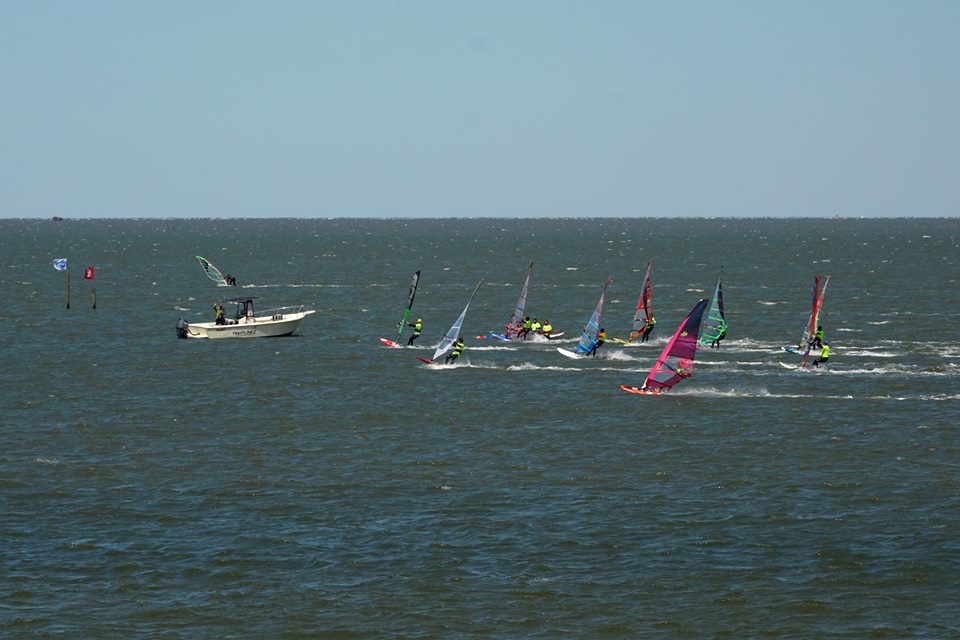 OBX-Wind is complete for 2018! Congratulations to all windsurfers who participated and thank you to all sponsors and organizers who made the event possible.