Day 5 brought spectacular conditions for a day filled with action. Two long distance races were followed by a phenomenal freestyle competition.
The day began with the 10am skippers meeting and an 11am start. The atmosphere on the beach was brimming with excitement and smiles all around as the wind was much stronger than the previous day's race providing comfort in the possibility of most riders planning throughout the races.
Boris Vujasinovic claimed the win in the first race of the day and Tyson Poor again claimed victory in the afternoon's race winning him Overall Champion yet again in the OBX-Wind.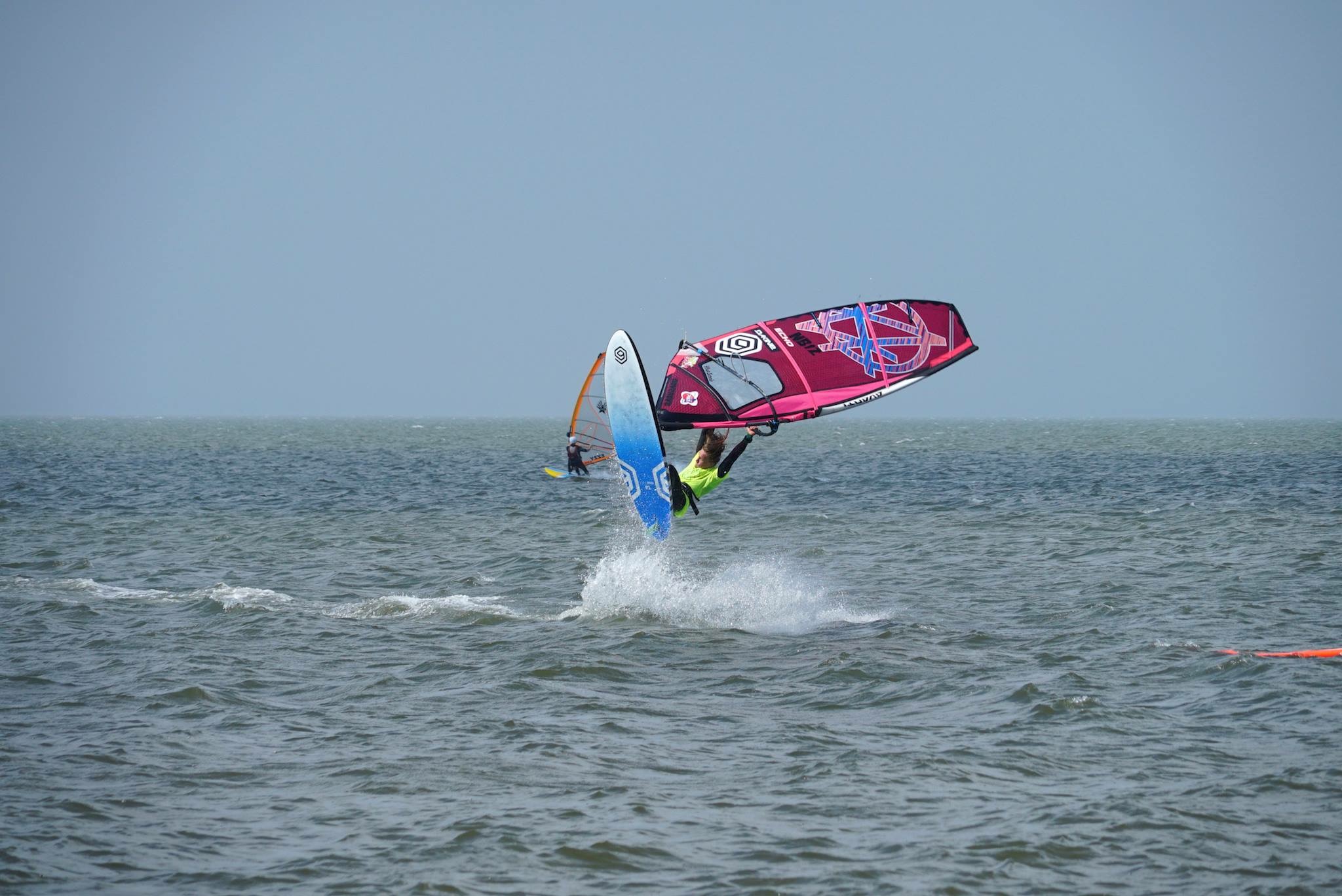 With the contest window waning day 5 delivered the goods. A steady 20×30 southwest wind with sunshine fueled the stoke to unprecedented levels. The chatter on the beach centered around how big of a sail riders could hold down. The first race went off on time with a packed fleet gunning for the rabbit. Leaving the line they formed a Flying V of wings heading straight west. Halfway to the mark the deeper water made for some challenging sailing as riders negotiated steep and confused chop. Once at the reef the shallower water had the fleet dropping the hammer as they unhooked to round the catamaran. Amazing conditions. Smiling faces. Good times. OBX-WIND 2018 delivered the goods.
-Words by Ken Ahrendt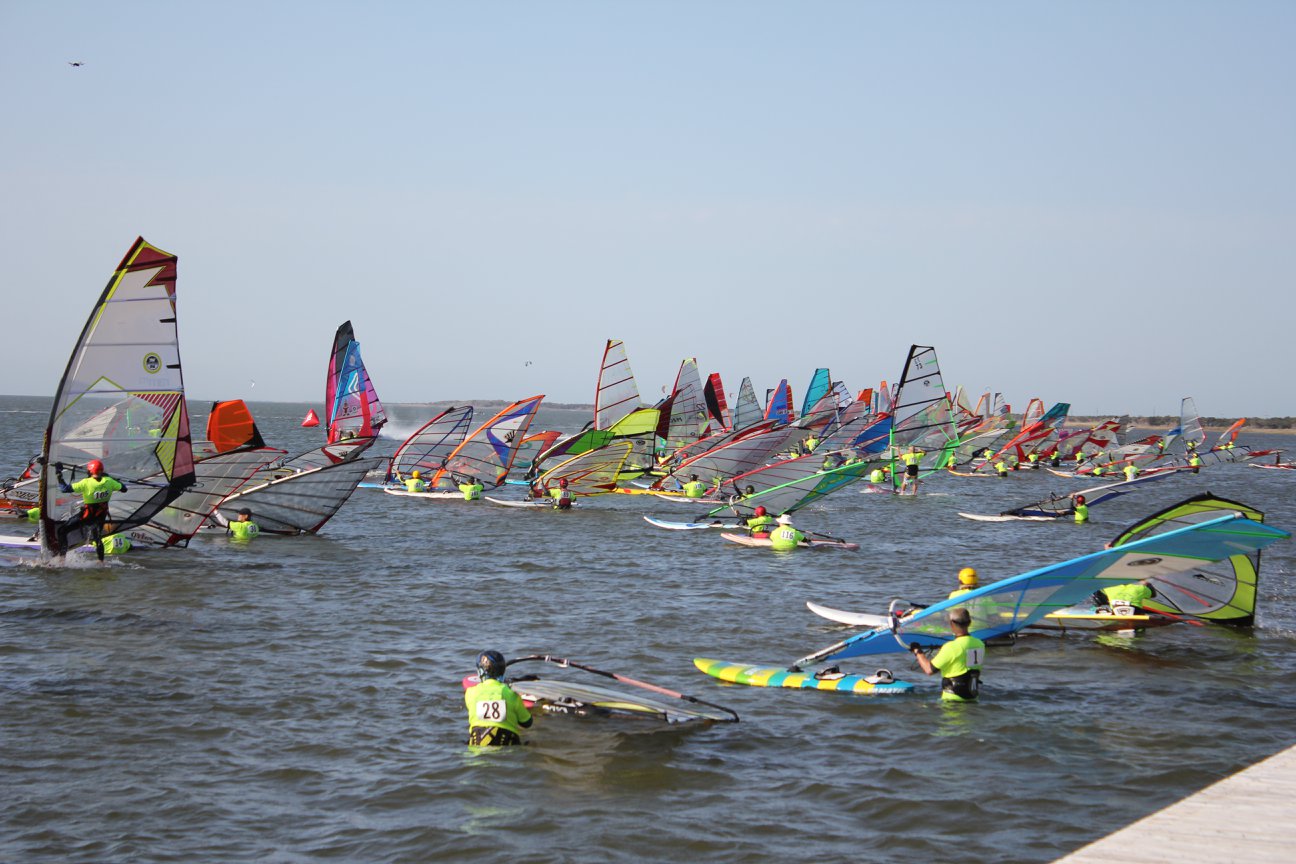 The freestyle started off with a good amount of wind, with the sailors on 4.2/4.5s. Youp Schmit was sailing really well, landing a massive, ankle dry culo, right in front of the crowd. Wyatt Miller and Andy Brandt were battling it out for the last spot to the finals, pulling out every trick they had. Andy Brandt pulled off his one of a kind, siamese, but in the end Wyatt was able to edge out Andy by landing some clean moves of his own.
The second heat was dominated by Phil Soltysiak, who seemed to land everything he tried, including a huge Kono almost on the beach. With Phil well in the lead, Max Robinson, Mike Burns and Jon Sasson (Chachi) were battling for the last spot to the final. Mike Burns ended up taking the spot with some nice double flakes and a really clean one handed funnel on the inside.
Youp Schmit went to re-rig before the final as the wind was dying, returning to the contest zone one minute before the heat started. The extra power in his larger sail gained him an advantage along with his talented skills winning the final in the challenging conditions.
-Words by Tyson Poor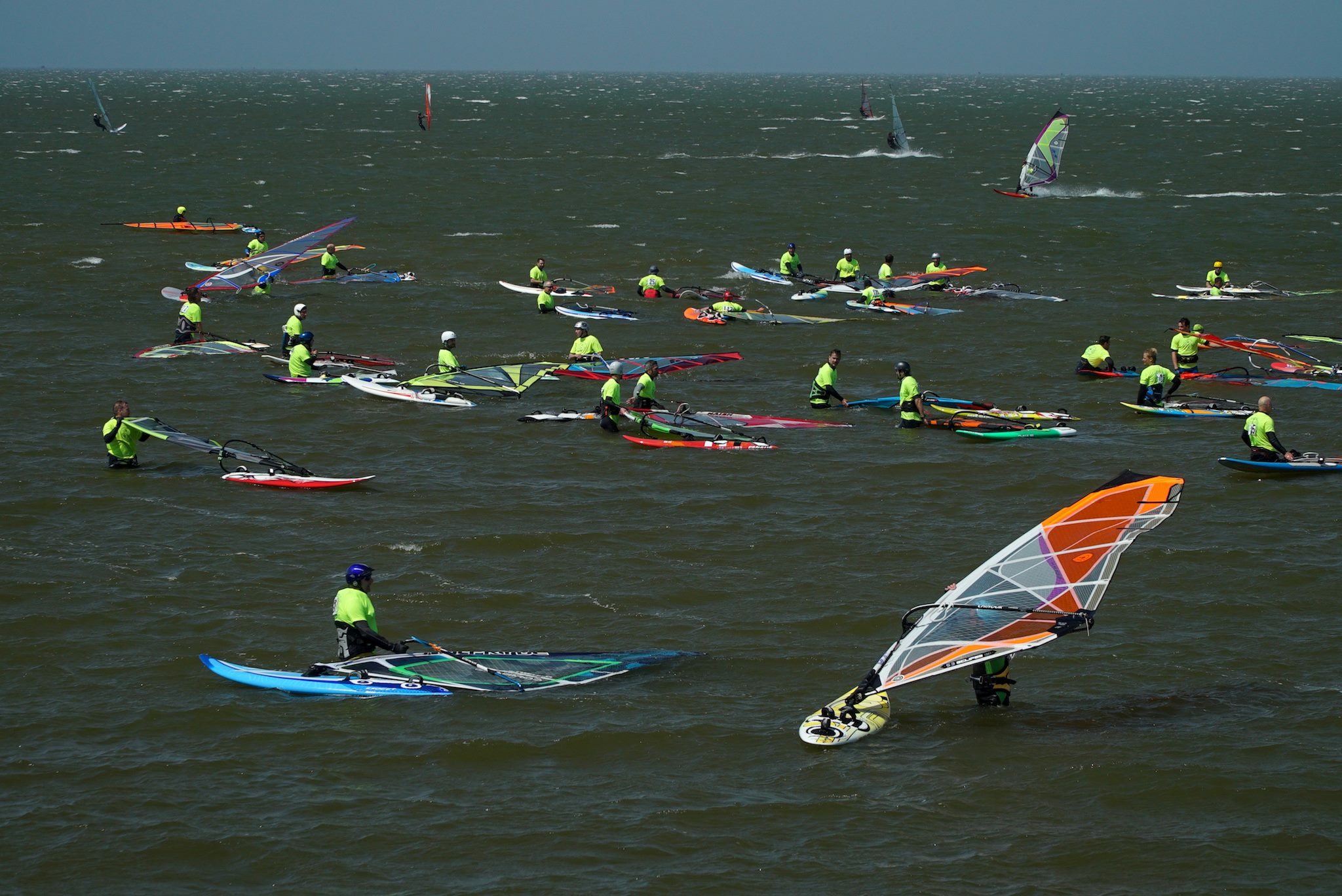 Top 4 Freestyle Results:
1st: Youp Schmit
2nd: Phil Soltysiak
3rd: Wyatt Miller
4th: Mike Burns